Eats
KFC launches chicken-flavoured popcorn in UK supermarkets
No, not popcorn chicken... it's popcorn chicken-flavoured popcorn.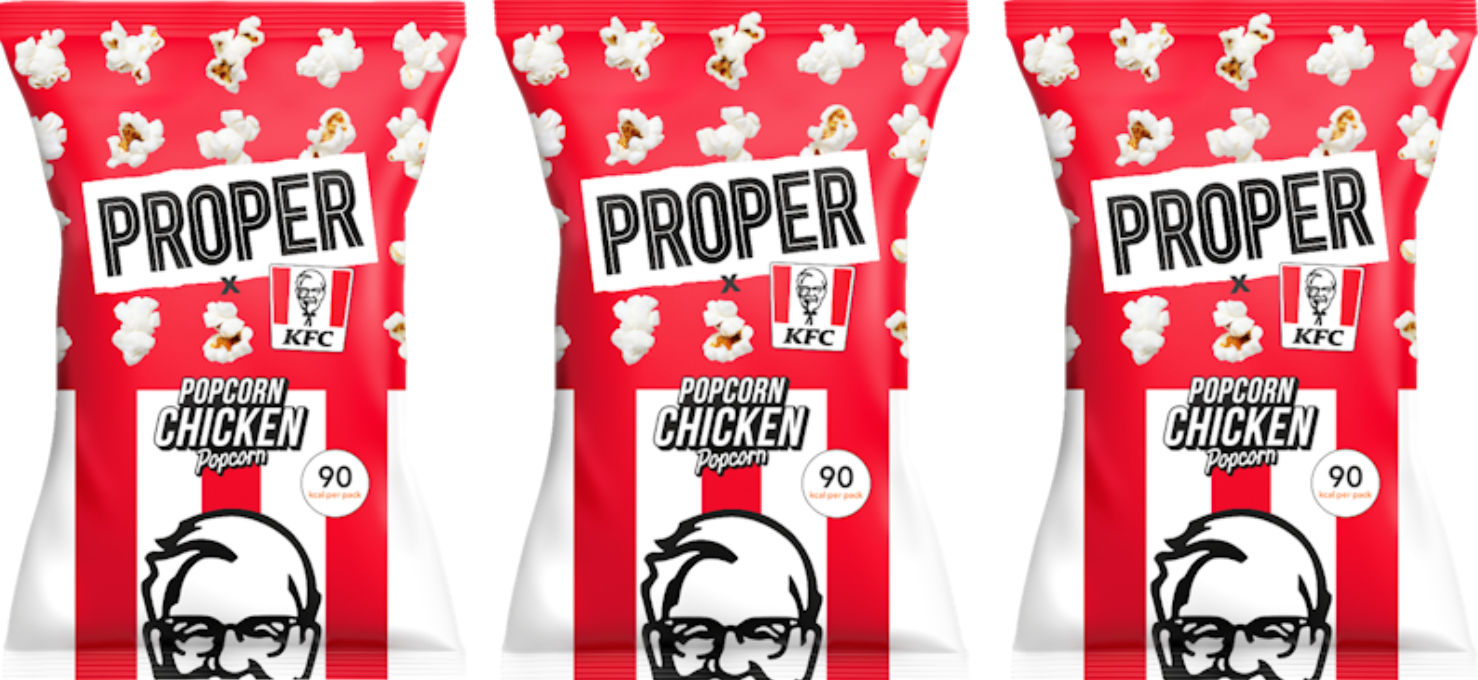 KFC and Proper Snacks have teamed up to launch chicken-flavoured popcorn, and it's just landed in UK supermarkets today.
Well, what a week it's been for unlikely food combinations.
If you cast your minds all the way back to… yesterday, you'll recall that Heinz launched bags of hash browns filled with tomato ketchup exclusively at Iceland stores, and they're already sounding sure to be a go-to snack for those lazy Sunday mornings and hangovers that need curing – and now we've just heard that KFC and Proper Snacks have joined forces for another obscure delicacy.
Or can it even be considered that obscure? After all, everyone's familiar with the KFC menu staple that is Popcorn Chicken, so is it really that hard to wrap your head around chicken-flavoured popcorn?
Unsurprisingly, KFC and Proper Snacks' newest creation is actually inspired by Popcorn Chicken.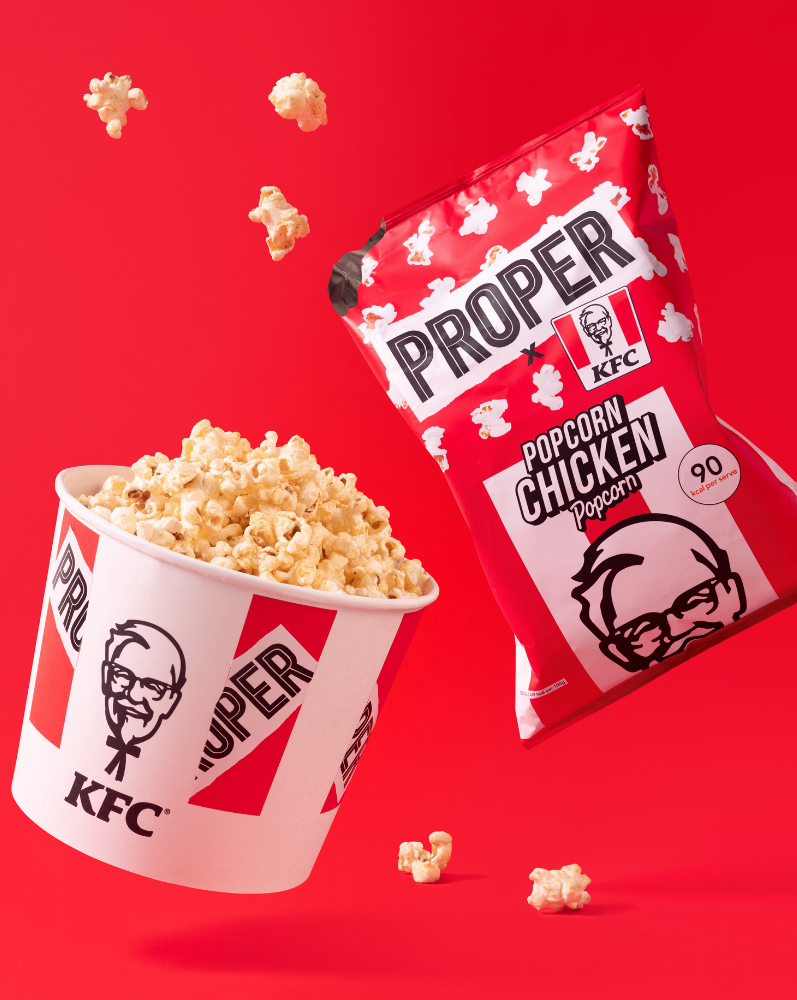 Apparently meant to taste just like fried chicken, with the flavour of the fast food chain's iconic 11 Herbs and Spices coated all over, but still gluten free and suitable for vegans to tuck into too, the new KFC Proper Corn is said to "push the boundaries of taste and texture", and is stocked on supermarket shelves for a limited time only.
Exclusively launching in Co-op stores right across the UK from today (23 August), before hitting all other major supermarkets in the coming weeks, bags of the new chicken-flavoured popcorn come in two sizes – 20g and 70g – and will either set you back £1 or £1.80, depending on the size you go for.
KFC and Proper Snacks have called the collaboration "a huge moment" for both brands.
"Our take on the finger-lickin' classic brings a little extra seasoning to your go-to snack," claimed Proper Snacks' founder Cassandra Stavrou on the launch of the new product.
KFC's innovation director, Kate Wall, added that the fast food chain prides itself on "doing the unexpected", adding that the partnership with Proper Snacks is about "combining two iconic products" so that people can "enjoy our distinctive taste in new ways".
Read more:
"This collaboration pushes the boundaries of taste and texture in a fun and exciting way, and we can't wait for our fans to try it," Kate concluded.
KFC x Proper Popcorn Chicken Popcorn is available at the Co-op now.
Featured Image – KFC & Proper Snacks