Eats
Kids can eat FREE for an extra week at Yard and Coop for back to school
That's one night's tea sorted then.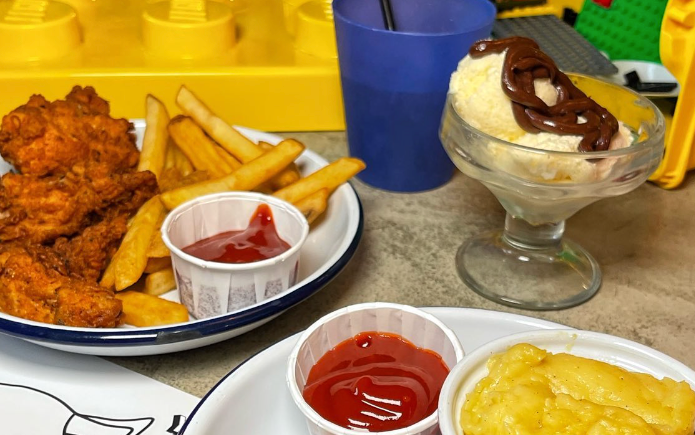 To mark the end of October half term and a little bit of your sanity returning, the kind folks over at Yard and Coop have decided to extend their Kids Eat Free deal for another week.
That's at least one night's tea sorted and still managing to save some pennies, no less.
While they might hold this promotion during most school holidays throughout the year, Manc favourite Yard and Coop have decided to once again be the legends that they are by celebrating/commiserating (depending on what kind of parent you are) back-to-school time with more free chicken.
Yes, for one more week only as we prepare for the end of spooky season and half term, kids can eat absolutely free at Yard and Coop right up until this Friday, 3 November.
The catch is simple because there isn't one, really: you can get a free children's meal with every adult main purchased and since you're the one taking them there in the first place, it's not like you weren't going to eat, is it?
If you've eaten at the Northern Quarter institution before, (we hope that's all of you), you'll know the kid's menu is just as good value for money as the adult one. Promising a main and a dessert for just a fiver, you can get their chicken 'nugz', chicken mayo burger, or even vegan fried chicken — all of which come with a drink and either chips, mac n' cheese or salad.
Dessert's a simpler one that no child is going to turn down: ice cream with sprinkles or flavoured milk of your choice. Bob's your uncle — and if he has kids, we'd recommend he bring them here too.
The best part of all is if you're still waiting for your energy to return after a long couple of weeks of having the kids at home, there are games, LEGO, crayons and other bits to keep the little ones busy whilst you sit back and reward yourself for another top parenting job done well. And, of course, you can still eat for a tenner too.
Read more:
Once again, this deal only usually applied during the school holidays but luckily owners Carl and Laura Morris have kids of their own and know how much little deals like this can help appease the tiny terrors on a weeknight, so they're giving you a few more days to make the most of it.
Not long ago, Carl also set up his own sustainable second-hand clothing company for kids as well. Keep looking out for the parents, Carl — we appreciate you.
As for the food side of stuff, they never fail to deliver some of the best chicken in Manchester at good prices and in this case of you students, you'll be glad to know that 'Wing Wednesdays' are back too.
If you know, you know…
For all the latest news, events and goings on in Greater Manchester, subscribe to The Manc newsletter HERE.
Featured Image — Yard and Coop (via Instagram)