Eats
Kool Runnings' legendary Caribbean food truck is back in Old Trafford
"A lot of people missed us you know, since we come back a lot of people came back, complaining, kept saying 'where were you guys, where were you guys?'"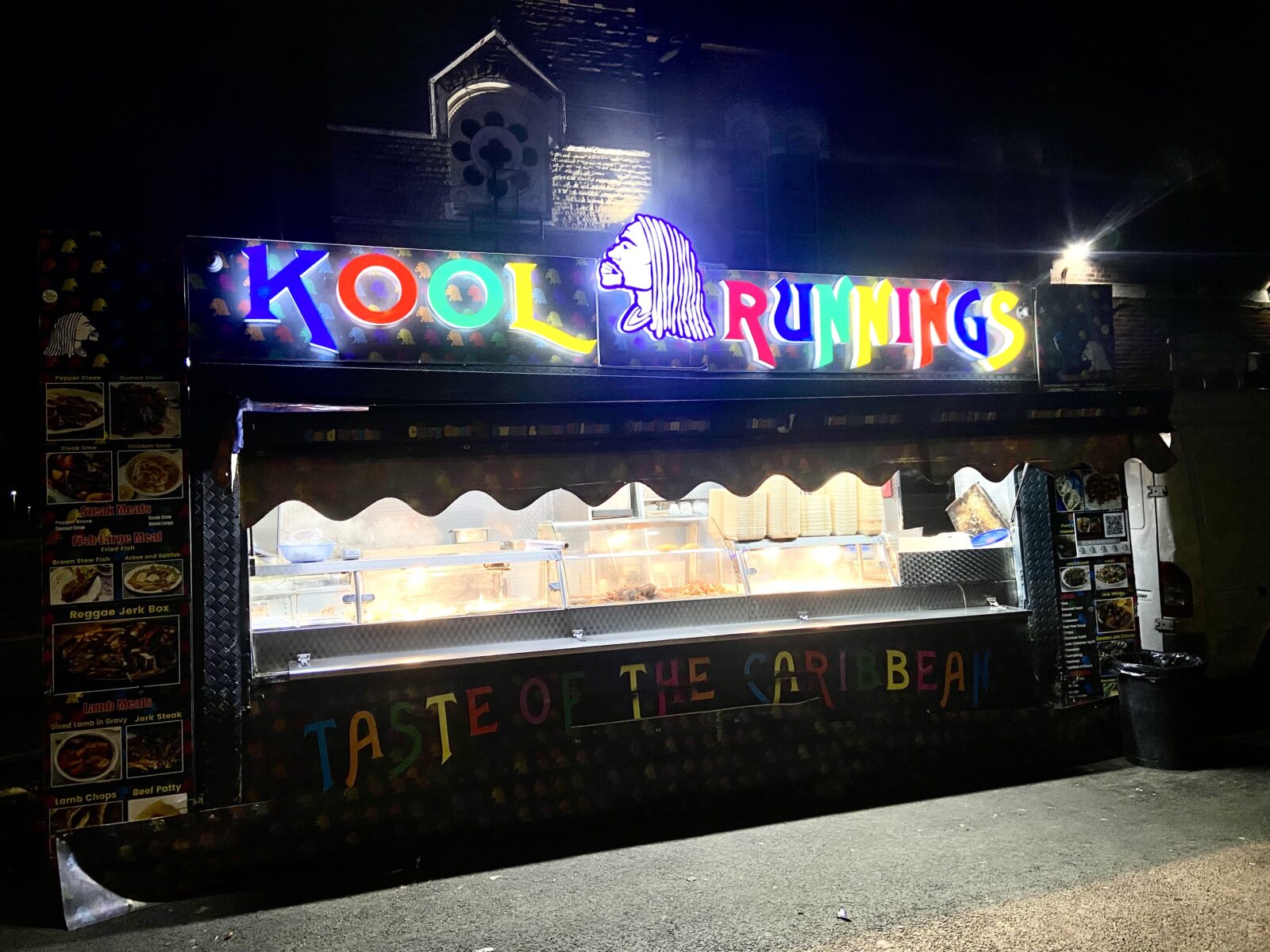 Now more than ever, we're starting to get used to the fact that the food businesses we love often come and then go. But in the case of Kool Runnings' Caribbean food truck, whenever it goes missing there's always more than a little bit of a panic.
The legendary kitchen-on-wheels has been feeding its community for a quarter of a decade, and if it disappears – as it sometimes does – its loyal regulars start to fret.
Lately, the truck has been missing from its Old Trafford patch. As a result, fans have been left wondering what is going on and whether it might have closed for good, as so many great hospitality businesses seem to be doing at the moment.
Good news, then, that after a short hiatus, it is back: once again parked up in its rightful spot, slinging out its famous fried and jerk chicken, as well as handmade patties, massive dumplings, creamy coleslaw, mac and cheese, and plenty more to the waiting crowds.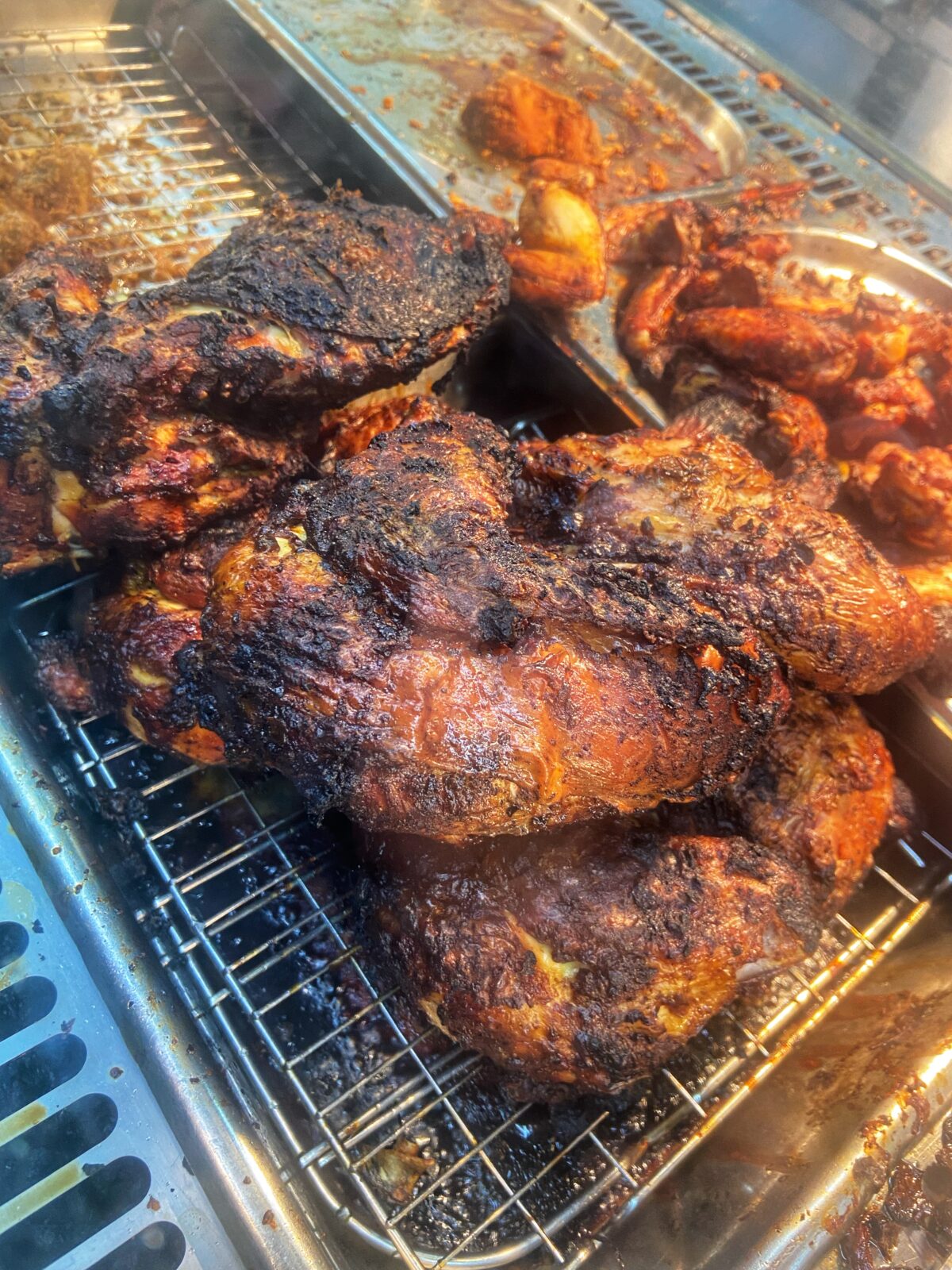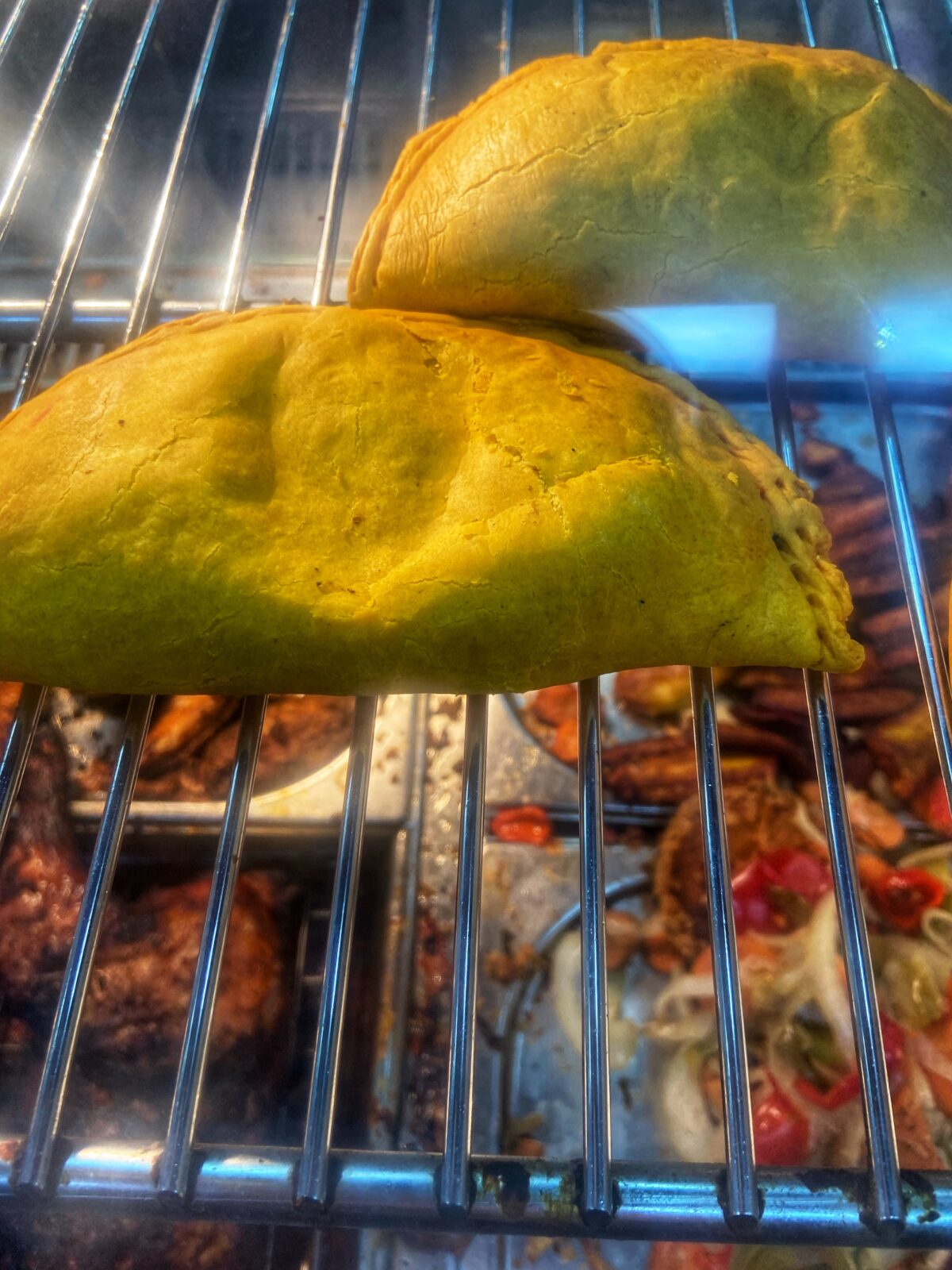 Owner Aval Saunders has been steadfastly feeding his community what is widely considered to be some of the best Yard food in the north since 1998, cooking late into the night out of his food truck with a little help from his sons.
He hates waste and will generally stay open serving until all the food is gone. Making everything from scratch, with fresh patties prepared daily, also means that everything is super fresh – but the days are long, and he works hard.
Queues here are common, especially in the summer when the smell of spiced meat on charcoal billows from the trailer and hungrily winds its way around the neighbourhood.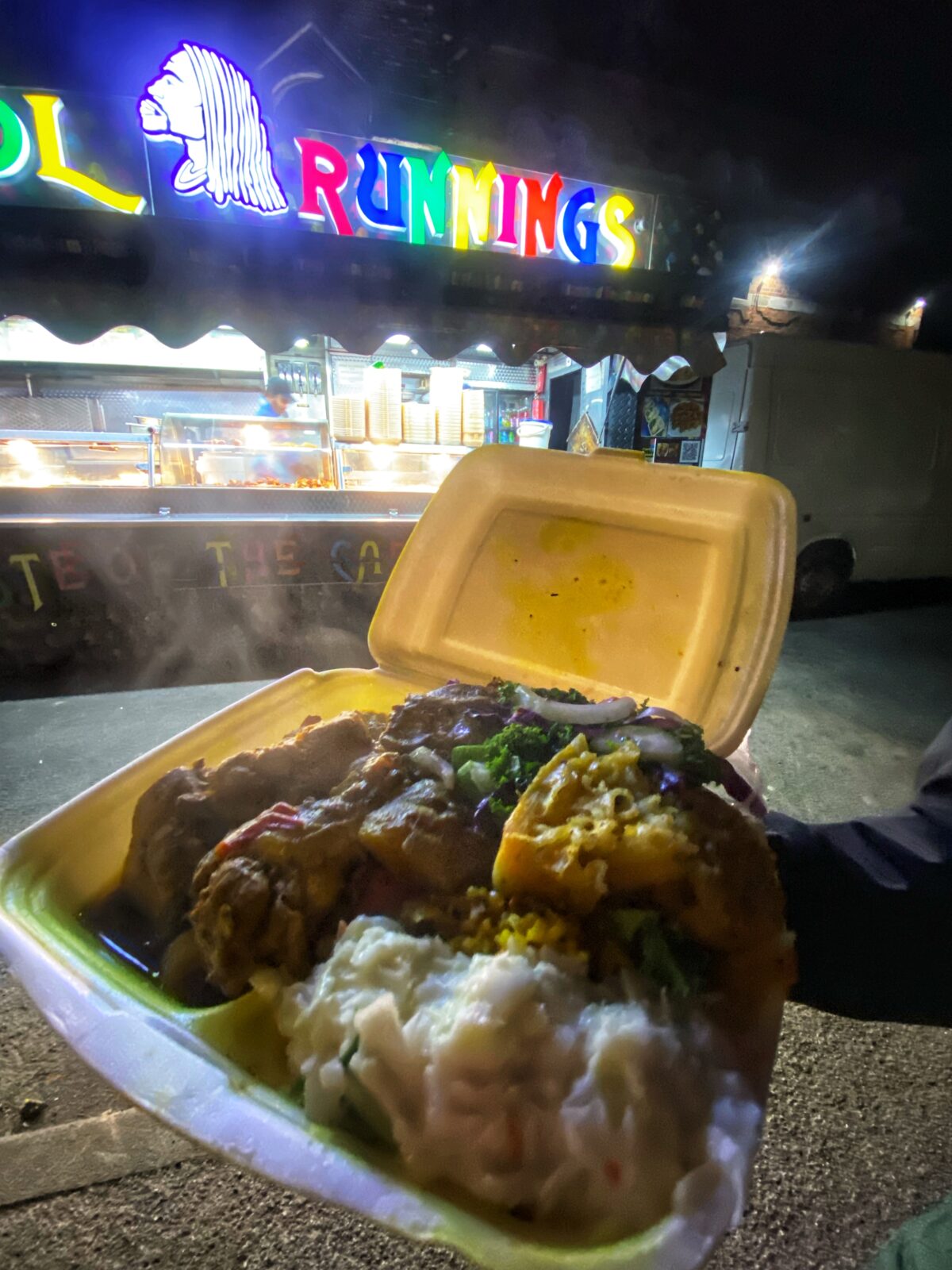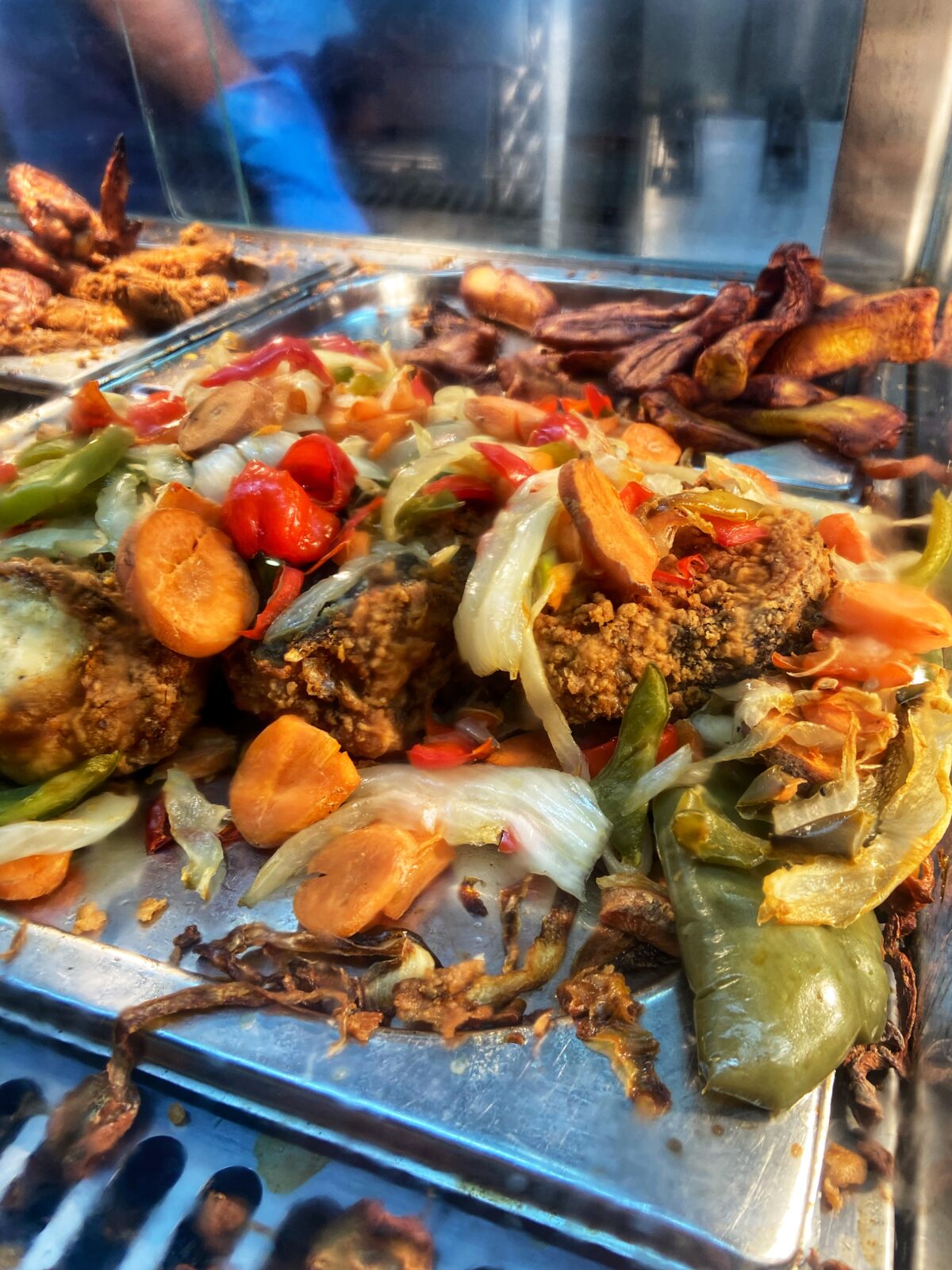 It's unsurprising, then, that he felt he needed a bit of a break – telling us that he has just returned from spending time abroad recuperating in Jamaica.
"So yeah, we've been back home to Jamaica just to have a bit of rest because you know we're busy we're very busy," he told The Manc.
"A lot of people missed us you know, since we come back a lot of people came back, complaining, kept saying 'where were you guys, where were you guys?' But we had to take a break because we're tired innit."
Read more: A new Deep South-inspired dive bar is coming to Manchester's Northern Quarter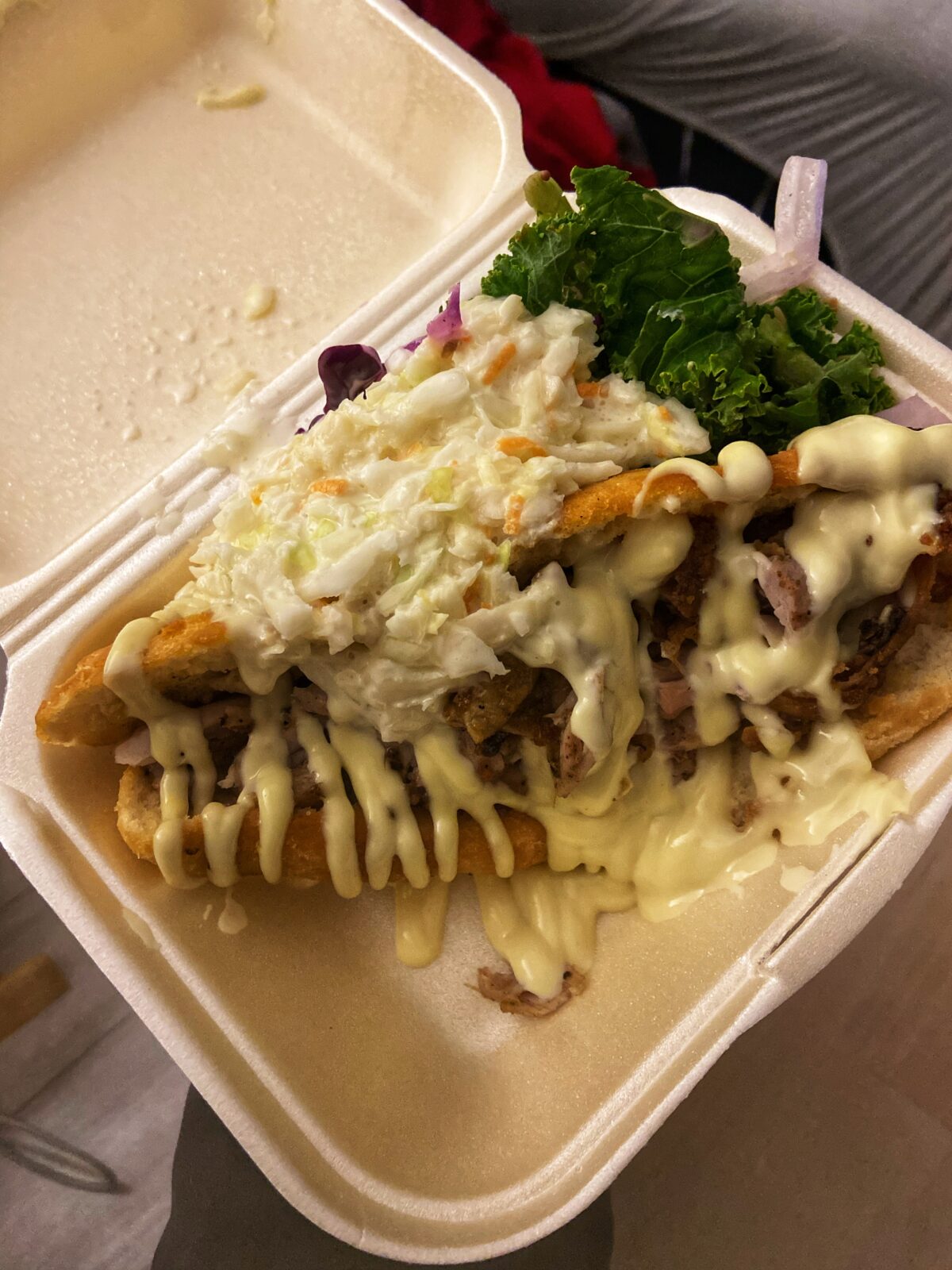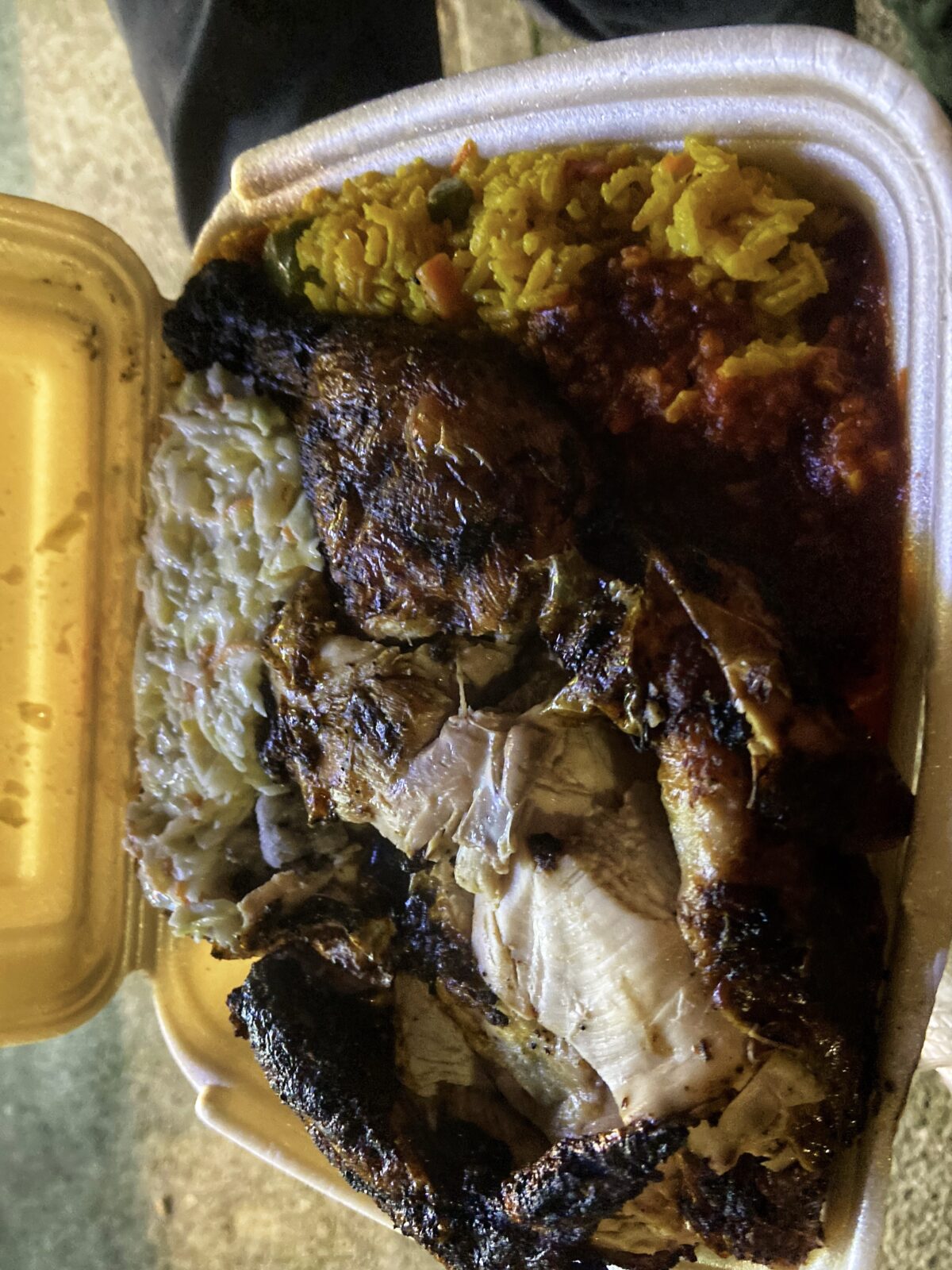 Read more: The blink-and-you'll-miss-it pasta and dumpling restaurant that just made the Michelin Guide
It's dark and our pictures don't really do it justice, but trust us when we say that the food here is worth every bit of hype that it gets.
A fixture in the community for some twenty-five years now, it's become a longstanding favourite for whole generations.
Aval's cooking has also amassed some famous fans over the years. Footballers like Sergio Agüero, Andy Cole and Rio Ferdinand, as well as sports personalities Usain Bolt and Tyson Fury are known to be regulars.
Even Ainsley Harriot of Ready Steady Cook fame has popped by the truck in the past for a scran, so we understand.
This is the sort of food that you just want to shovel in, no cutlery needed. Packed with flavour, then jerk chicken here is marinaded in a secret rub and then thrown on the grill until it's blackened with smoke, whilst its accompanying gravy is thick, sweet and peppery with a nice hidden kick.
Thank goodness, then, that the Kool Runnings truck is back where it belongs. With the Longsight shop currently closed for a refurb, we were starting to wonder where to go for our next fix.
Feature image – The Manc Eats