Eats
The Manchester bottomless brunch with endless Szechuan chicken wings
You can get 90 minutes of non-stop wings for only £12 per person at The Blues Kitchen.
There's a bottomless brunch in Manchester where you can drink endless cups of rum punch and eat unlimited portions of chicken wings, and it sounds like absolute heaven.
Famed for their legendary wings, The Blues Kitchen is turning up the heat even more this autumn with an all-new 90-minute Bottomless Szechuan Wings deal, available every Sunday throughout September from 12-6pm.
For only £12 per person, chicken wing fans can enjoy delicious Asian-inspired wings coated in a hot and spicy Szechuan sauce – peppered to perfection and packed with flavour.
You had us at wings.
The Bottomless Szechuan Wings are served alongside a tasty blue cheese dip and celery, giving diners 90 minutes to eat as many wings as they possibly can muster in that time.
Say no more — challenge accepted.
Of course, when you're eating that much buffalo sauce, chances are you're going to want a few drinks to wash all that spice down.
This is where The Blues Kitchen's bottomless drinks deal comes in.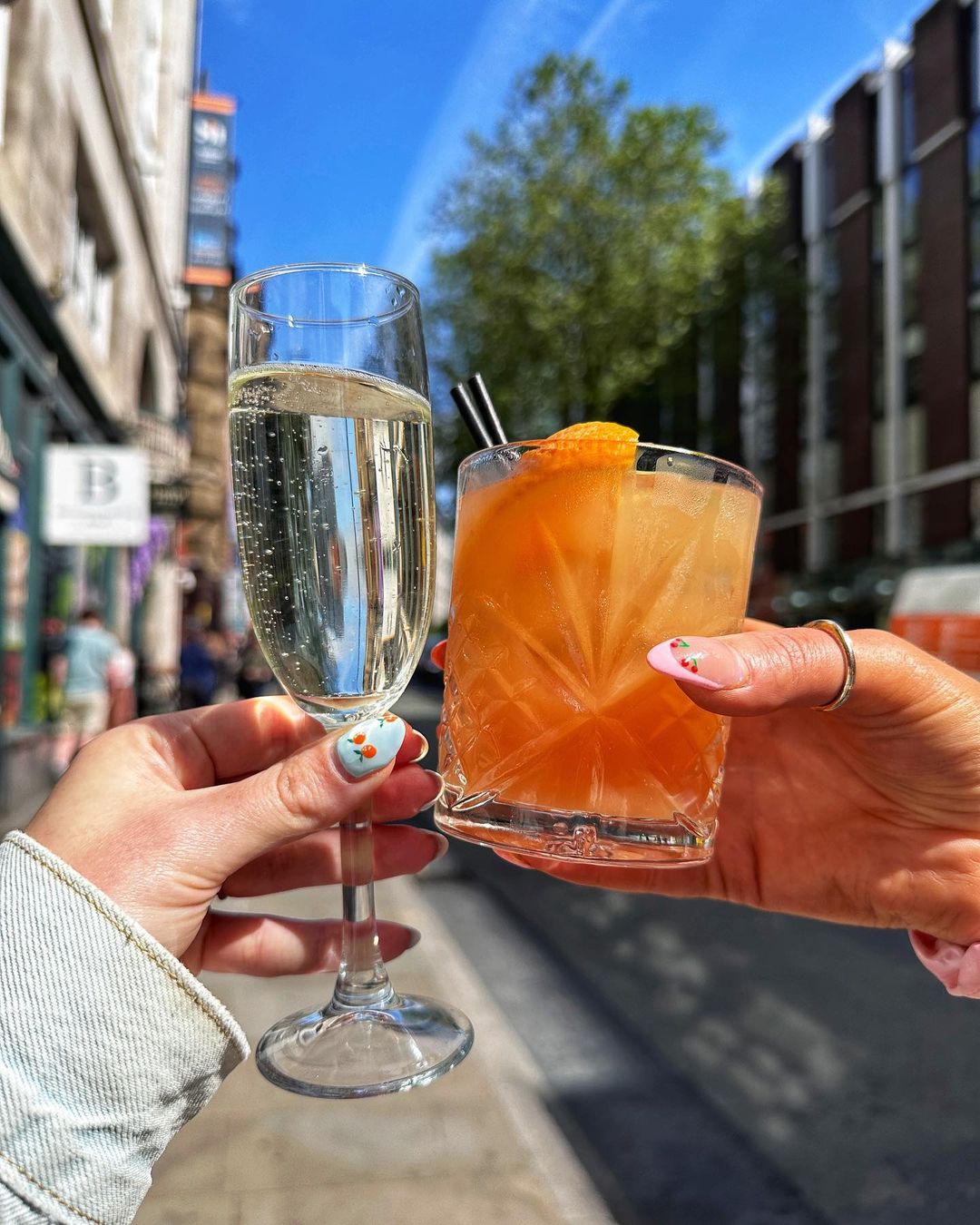 Only available to order with food, there are two 90-minute bottomless drinks options to choose from: one with unlimited rum punch and mimosas for £19.95, or unlimited glasses of prosecco for £21.96.
Decisions, decisions.
As the drinks and food packages are available to order separately, if you don't feel like hoovering up a hundred chicken wings but still want to go bottomless there are plenty of other options here too.
Read more:
From hot buffalo chicken and buttermilk fried shrimp sandwiches and double bacon cheese smash burgers, to plates of huevos rancheros; smoked baby back ribs, cajun blackened salmon, as well as smoked salmon and eggs, there's a huge range of tempting choices to pick from.
The Blues Kitchen also boasts a well-stocked bar with over 80 bourbons and a dedicated menu of cocktails, beers, wine, spirits and whiskeys from around the world, making it a perfect place to roll into Sunday evening — not to mention live soul and blues music from 8pm.
The Blues Kitchen's infamous hot Buffalo wings will also be available throughout September.
For all the latest news, events and goings on in Greater Manchester, subscribe to The Manc newsletter HERE.
Featured Image — The Manc Eats