Eats
Manchester pasta restaurant's tiramisu drawer goes viral and attracts actual Florence Pugh
Florence Pugh loves a tiramisu.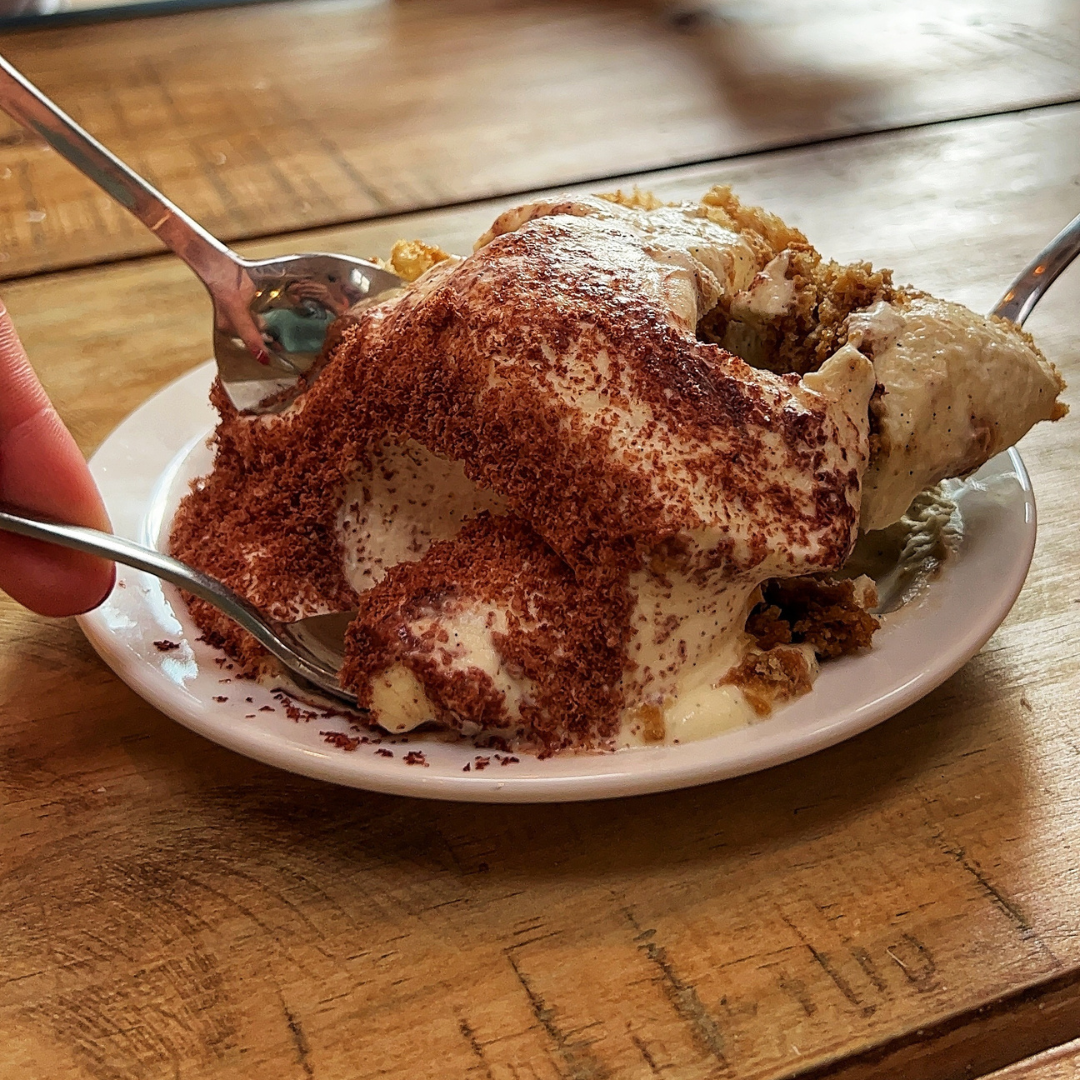 A pasta restaurant in Manchester has gone and caught the eye of none other than Florence Pugh, aka bona fide Hollywood royalty.
In a stunning turn of events, the Academy Award-nominated actor shared footage of Onda's dessert offering, and now it's gone wildly viral.
Florence described the pasta bar's pudding as 'literally my heaven'.
It echoes that time Lizzo came to Manchester and discovered the joys of Gooey's breakfasts,
It's a pretty spectacular sweet treat – a drawer stuffed with tiramisu, which is generously scooped out and slopped onto plates.
The presentation of the dessert-in-a-drawer has clearly captured the public's imagination, with more than 6.4 million of us watching the clip on Instagram alone.
Onda, meaning 'wave' in Italian, comes from the brains behind Gooey and Michelin-trained chef Sam Astley Dean.
It's one of Manchester's hottest new restaurants and started life in the Exhibition food hall on Peter Street, before more recently shifting over to The New Cross on the edges of Ancoats and the Northern Quarter.
Beyond the now-famous tiramisu drawer, Onda has built a solid reputation for its freshly handmade pasta, which is rolled right in front of diners.
You'll find gnocchi, lasagna, fettuccine, and its exceptional carbonara, served with a fresh egg yolk perched on top.
Onda's video shows a huge refrigerated drawer stuffed to bursting with tiramisu.
They wrote: "We've got a tiramisu drawer so we can scoop to order when it's busy in service. People seem pretty keen on having one in their bedside table, we're looking into it."
One person commented: "This but it's every drawer in the filing cabinet in my office."
Another asked Onda: "How much does it cost to get 20 minutes alone with the tiramisu drawer?"
Someone else wrote: "I've looked all over my kitchen and I cannot find the tiramisu drawer."
And someone joked: "Bottom drawer is old batteries and chargers. Top drawer is tiramisu."
Read more
Featured image: Onda Pasta Bar