Eats
Inside Rola Wala Manchester ahead of its huge free lunch giveaway
Free naan rolls for everyone!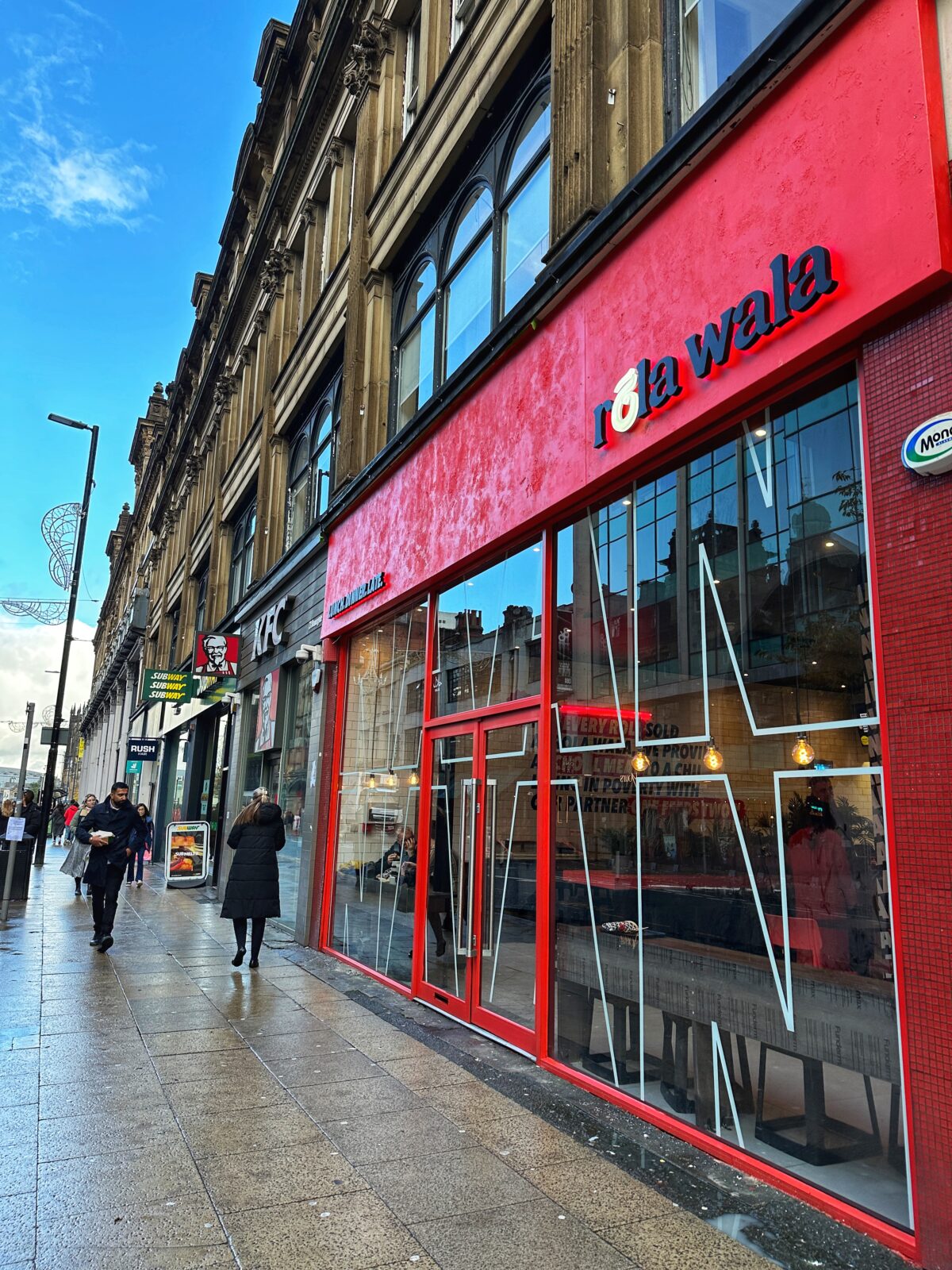 Rola Wala's legendary naan rolls and rice bowls are finally available in Manchester, as the Indian street food brand prepares to open on Deansgate.
Leeds' cult favourite takeaway will open the doors to its first site in our city at last on Thursday 9 November.
And to celebrate, Rola Wala is footing the bill for everyone's lunch on its opening day. No catch.
Between 11am and 3pm on Thursday, the much-loved restaurant will be handing out free lunches from its menu, which includes foot-long naan rolls, rice bowls, and naan tacos.
They'll even give out black cards, giving you free naan rolls for an entire year, to the first five people in the queue.
The build-your-own concept allows customers to choose their filling (from butter chicken curry, Rola's chicken tikka, Nagaland slow-cooked pulled lamb, sweet potato saag and chickpea masala) then add in salads, pickles and sauces.
Sides include masala fries, poppadom chips, and more naans.
Rola Wala, which literally translates to 'man that rolls' in Hindi, has taken over the old Players site in Manchester city centre, wedged in next to KFC.
Founded by Mark Wright (no, not that one) as a street food stall in London, it quickly expanded to open its first restaurant in Leeds' Trinity Kitchen that same year.
Click or swipe through the gallery below to see inside Rola Wala Manchester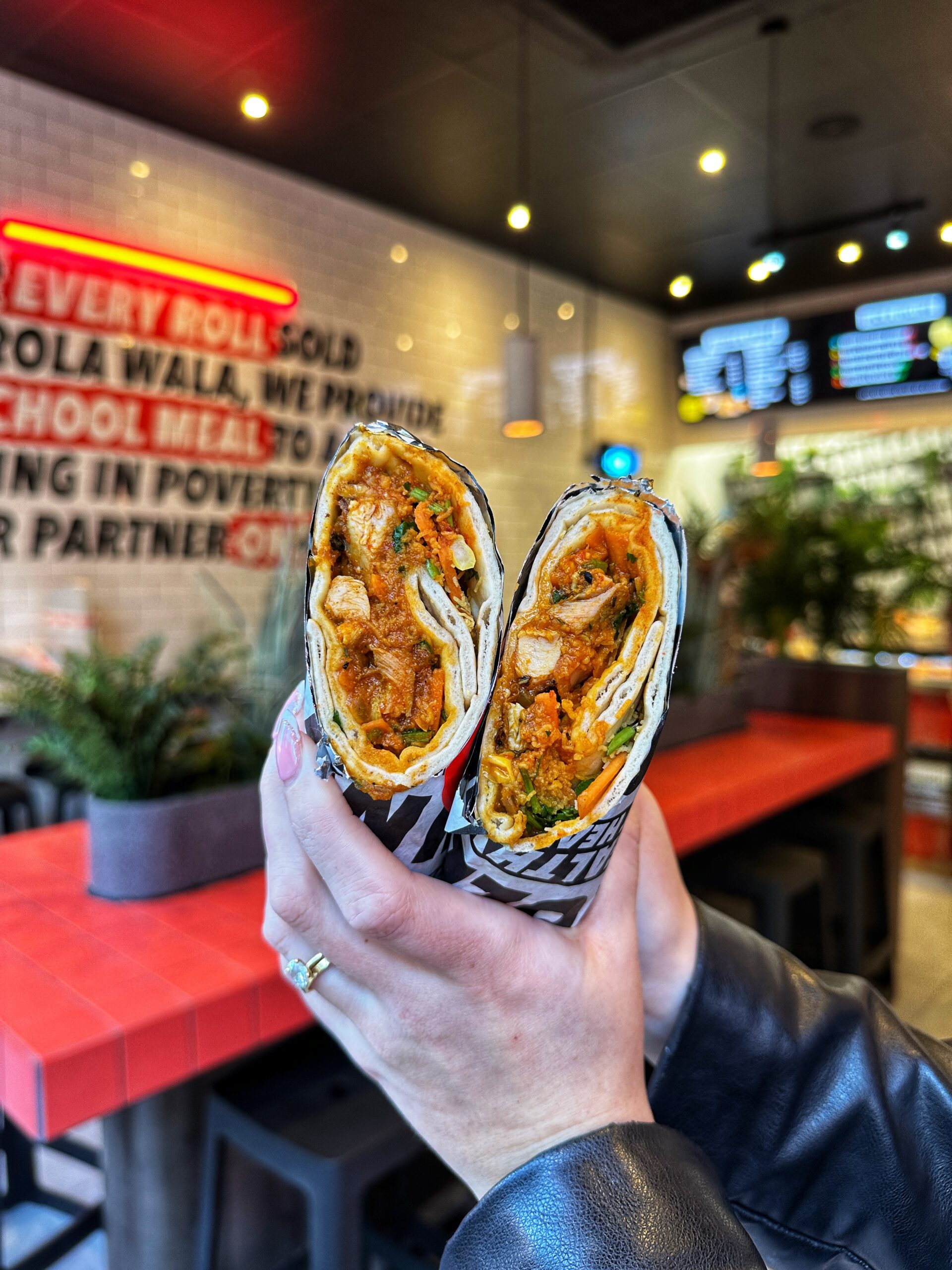 The brand's 'buy-one-give-one' incentive means that they donate one meal to a hungry child in the developing world for every naan roll sold – so far, that's totally 850,000 meals delivered by Rola Wala.
Rola Wala will have late-night opening hours until 3am on Fridays and Saturdays, as well as selling food through Deliveroo.
Meals start from just £5.95 and the majority come in at less than 500 calories.
Rola Wala even has Hollywood credentials, appearing in Burnt, starring Bradley Cooper.
Rita Ora and Saturday Kitchen dubbed it 'London's Best Wrap', and it even made a cameo appearance on Jamie Oliver's Friday Night Feasts.
To claim your free lunch, simply head to Rola Wala on Deansgate in Manchester between 11am and 3pm on Thursday 9 November. As long you're in the queue by 3pm, you'll get one.
Read more
Featured image: The Manc Group