Things To Do
The best pub quizzes in and around Manchester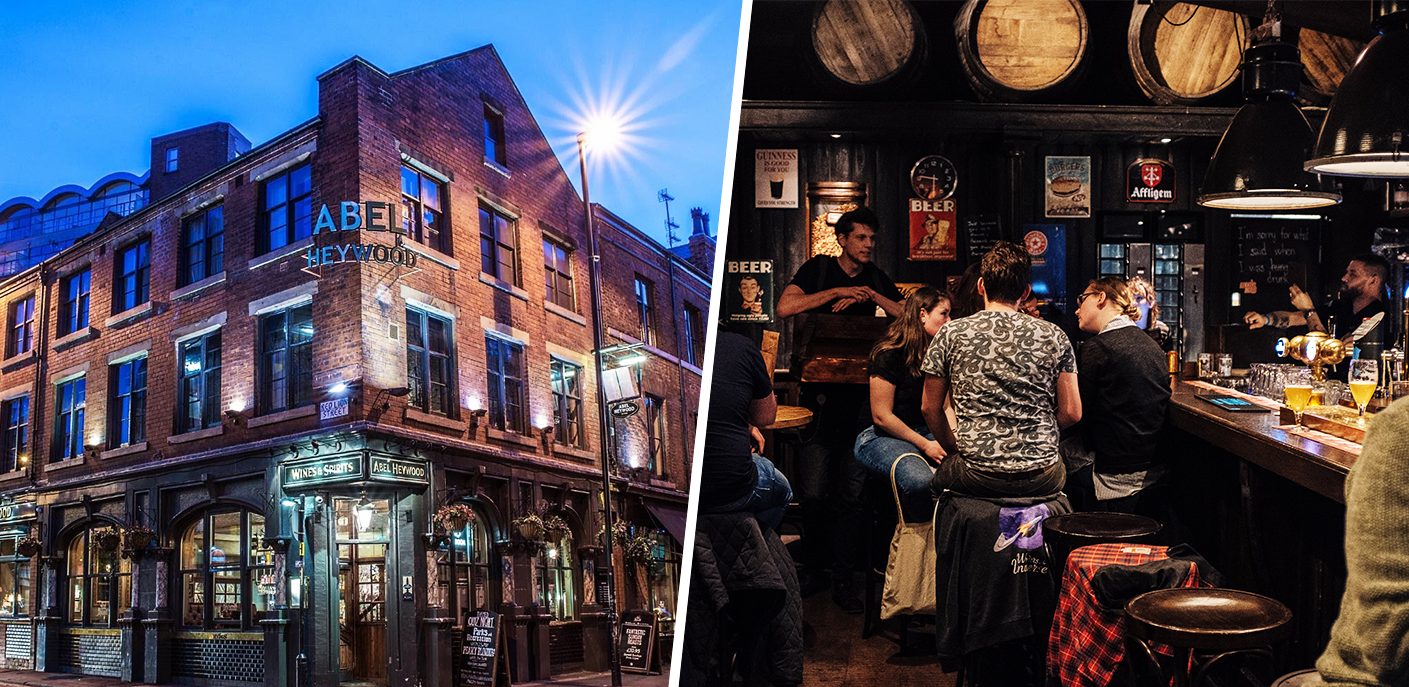 We all got pretty good at quizzes over lockdown, when seeing friends and family over Zoom for a trivia session was pretty much all we were allowed to do.
But now we can take on the mighty pub quiz in an actual pub again – hoorah!
There are loads of pubs and bars across Manchester who will let you flex your brains while nursing a pint.
Here are some of our favourites.
GRUB
Green Quarter
GRUB host a monthly 'FIZZY QUIZZY' night across its indoor and outdoor spaces.
You can wrap up warm and get competitive under the stars or pull up a bench inside their Green Quarter event space.
The fizzy quiz promises plenty of rounds to test all that useless trivia living rent free in your brain.
Prizes include a gallon of lager – good luck lugging that home.
Quizzes are the fourth Wednesday of every month and start at 7:30pm sharp.
The Pen and Pencil
Northern Quarter
Every Tuesday night from 7:30pm put the pints down and pick the pens up.
It's £1 entry and inside you can get some proper fancy cocktails one being a winter spice julep – we don't even know what that is but it sounds good.
Hosted by John Stansfield (Quizimodo) this quiz is a headscratcher but definitely worth it because its winner takes all.
Plus, they've thrown in a prize for the best team name – we suggest John Trivialta and your mate's team Otrivia Newton John.
Abel Heywood
Northern Quarter
Introducing the Quizzly Bears, a quiz night with all the best topics in one.
We're talking Harry Potter, Friends, Game of Thrones and Disney.
Avengers assemble – get the best of the best and book your tickets now. It's one ticket per team with teams of up to 6 people.
Quizzes are every other week offering up loads of prizes along with free popcorn and a themed cocktail menu.
A full house is guaranteed at Abel Heywood's partly because it is the most popular pub quiz in Manchester, but they also have a strict cancellation policy – be warned.
The Bay Horse Tavern
Northern Quarter
Put your money where your mouth is – or just eat their incredible food.
Either way The Bay Horse Tavern serve food throughout the quiz. If someone's shouting wrong answers just shove some baked camembert in their mouth.
Cash prize and a bar tab are there for the taking every Tuesday at 8pm.
Be careful – there is much competition with many snubbed quizzers vowing to return for their rightful prize.
A Place Called Common
Northern Quarter
Join Alan and Josh every third Wednesday of the month for a quiz show-themed quiz.
Expect lots of laughs in this cosy venue, great place for a fun and easy evening with your mates.
Runs 7pm until late and no need to book a table – just walk in, it's that easy.
Free and entry and no team limit – the quiz world is your oyster here and prizes are ripe for the picking.
It's crazy, it's quirky and it's quizzy so book your tickets now!
Mary and Archie
West Didsbury
The finest pub quiz in all of West Didsbury starts at 8pm every week.
Great vibes, cool venue and a very competitive crowd what more could you want on a work night?
Now's your chance to win some serious cash in hand – let no one stand in your way.
Mary and Archie also serve up some proper tasty burgers including a home-baked falafel burger.
It's a top evening out.
Parrs Wood Hotel
Didsbury
'A 7 round professional quiz' but don't worry it's hosted in a friendly style – so put those claws away.
Fun evening out but try get a group of your smartest friends because this quiz can be tough.
The quiz starts at 9pm every Monday and you can have 10 people on a team.
A Play Your Cards Right jackpot accumulator game is also hosted.