Things To Do
The best pub quizzes in and around Manchester
Nothing beats a pub quiz. Except for winning one, of course.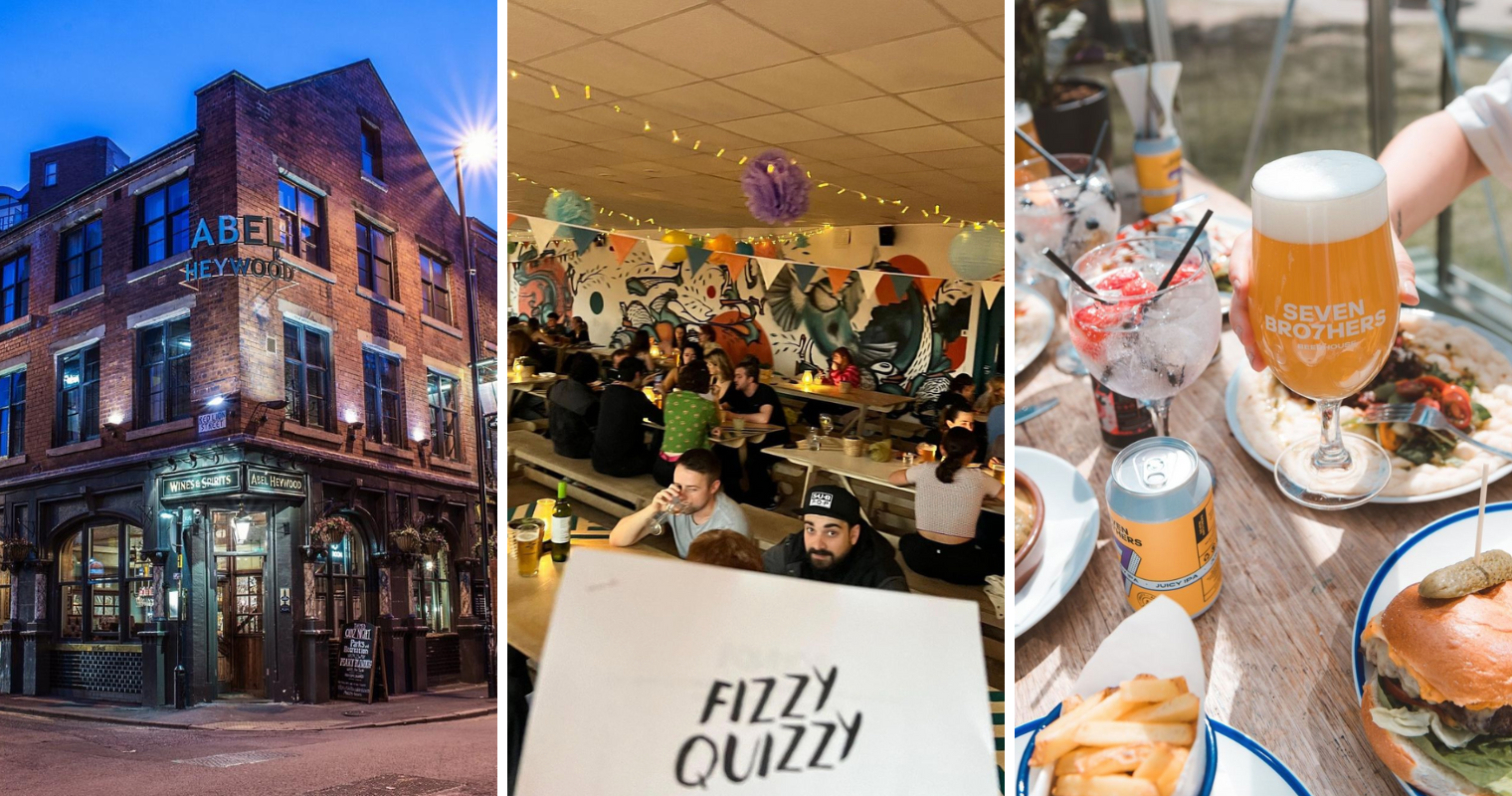 We all got pretty good at quizzes over lockdown when seeing friends and family over Zoom for a trivia session when that was pretty much all we were allowed to do.
But nowadays we can take on the Great British pastime that is the mighty pub quiz in an actual pub again — hoorah!
There are loads of pubs and bars in the city centre as well across Greater Manchester that will let you flex your brains while nursing a pint, so we thought we'd give you a rundown of our top 10 pub quizzes.
Here are some of the best pub quizzes in Manchester — in no particular order, of course, because we don't like to play favourites too much.
Our top 10 pub quizzes in Manchester
Let's start nice and central, shall we?
1. GRUB — Green Quarter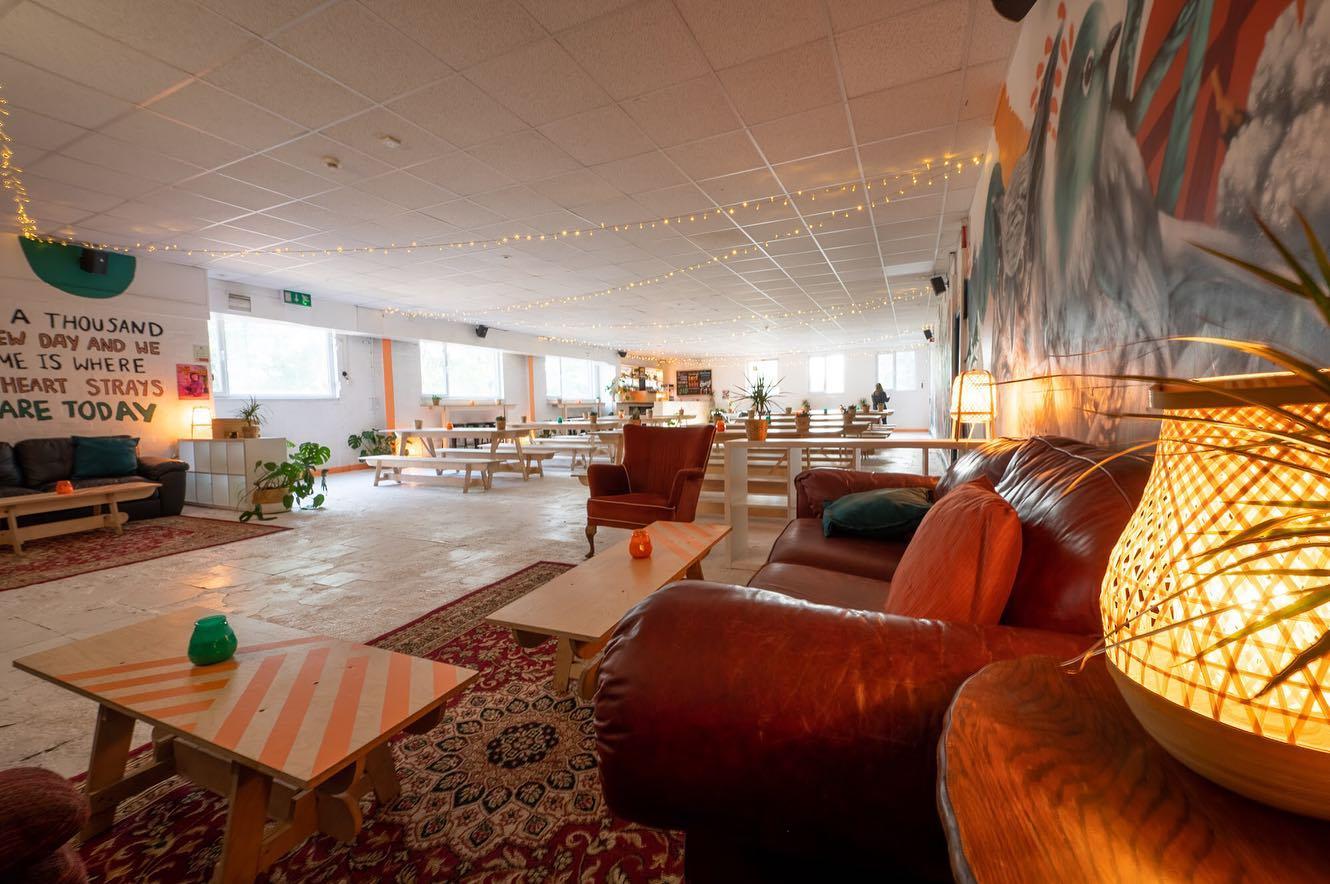 Our beloved GRUB host a monthly 'Fizzy Quizzy' night across its indoor and outdoor spaces where you can wrap up warm and get competitive under the stars, or pull up a bench inside their Green Quarter event space.
The famous Fizzy Quiz promises plenty of rounds to test all that useless trivia living rent-free in your head and the usual good vibes GRUB guarantees on any usual visit.
Prizes include a gallon of lager — good luck lugging that home (try and resist the urge to just crack it open right then and there — a magnum of prosecco and more. Quizzes take place on the fourth Wednesday of every month and start at 7:30pm sharp.
2. The Pen and Pencil — Northern Quarter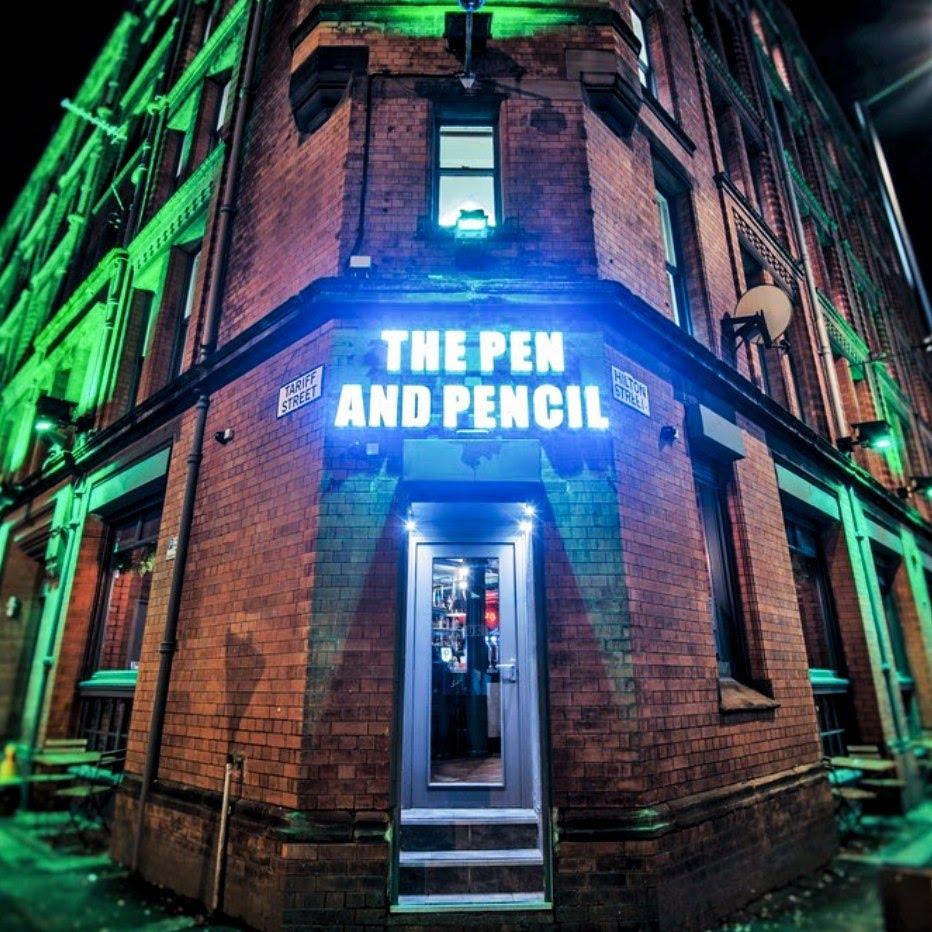 Hosted every Tuesday night from 7:30pm, the 'Pencils Down' pub quiz over at Northern Quarter favourite, The Pen and Pencil, is an absolute classic. It's just £1 for entry and you can obviously feast on all the food scran and proper fancy cocktails while you're at it.
Hosted by John Stansfield, a.k.a. 'Quizimodo' of Trof and Brewski fame too (you can have those two bonus Manc pub quizzes for free) this quiz is a real headscratcher but definitely worth it because it's also winner-takes-all.
Plus, they even throw in a prize for the best team name — we suggest John Trivialta and Otrivia Newton John for your teammate. You're welcome.
3. Abel Heywood — Northern Quarter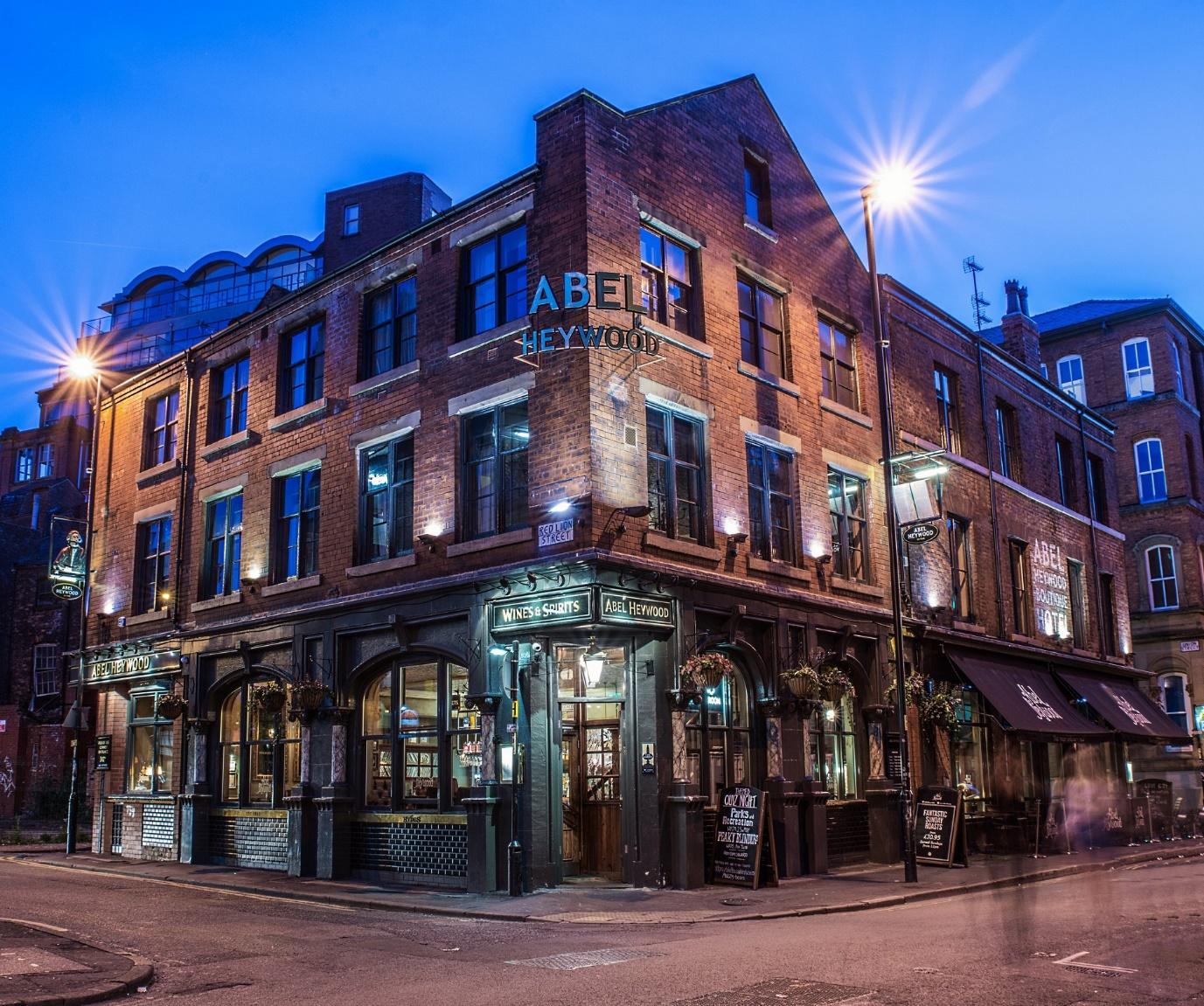 Speaking of NQ institutions, they don't get much better, busier and more nostalgic than the 'Quizzly Bears' quiz night over at the hallowed student stomping ground that is the Abel Heywood.
Rolling all the best topics into one — we're talking Harry Potter, Friends, Game of Thrones, Disney and plenty more — this Manc favourite pub is guaranteed to be full house every time because it's probably the most popular and, for many, arguably the pub quiz in Manchester.
Avengers assemble! Get the best of the best and book your tickets now; it's one ticket per team with teams of up to six people, with quizzes on pretty much every other week, loads of prizes up for grabs, free popcorn and a themed cocktail menu. Check out their socials to find out about the next one.
4. The Bay Horse Tavern — NQ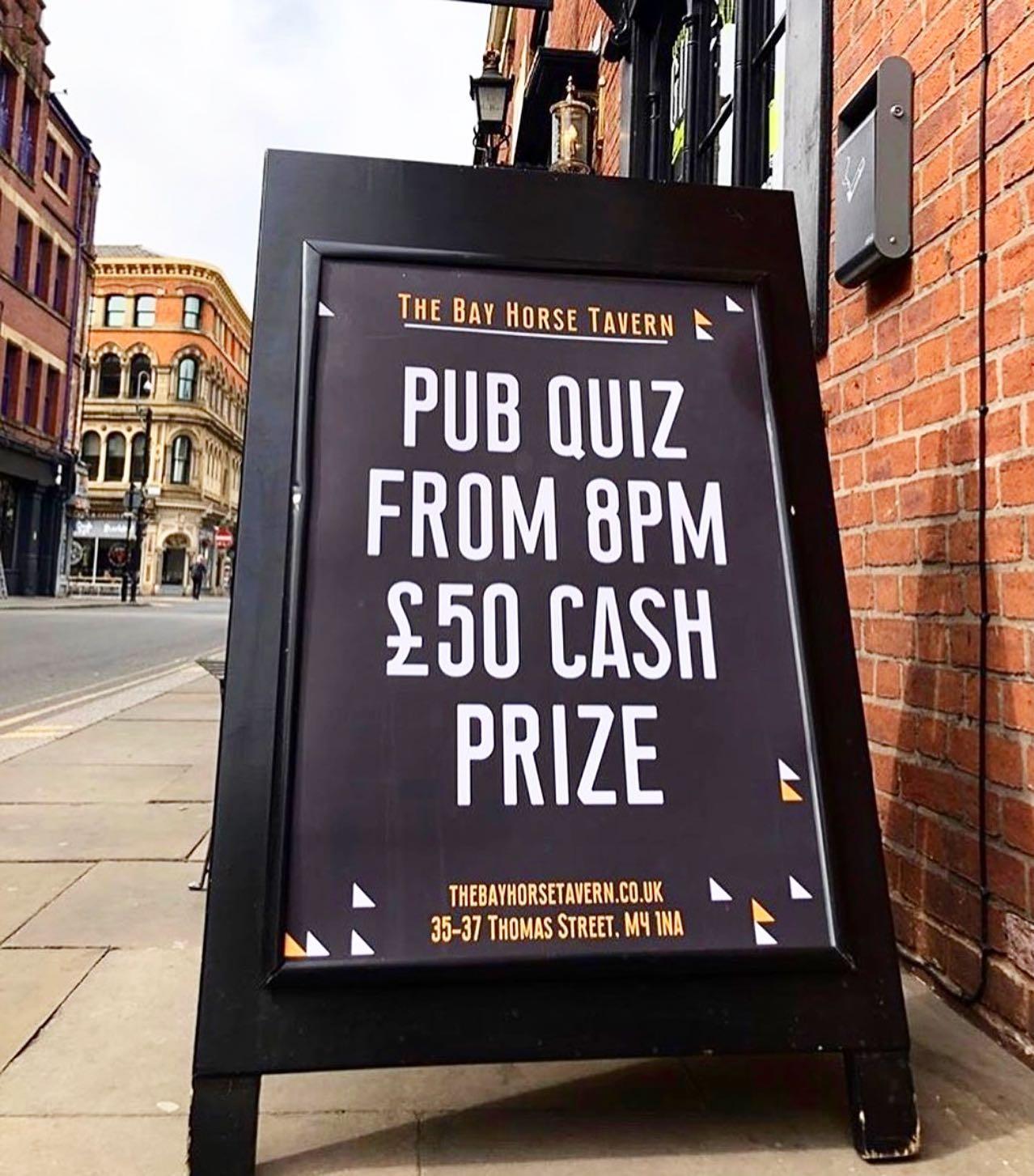 Put your money where your mouth is, or just eat their incredible food — you know, either's good. Either way, The Bay Horse Tavern serve some truly tasty scran right throughout the quiz, so if someone's shouting wrong answers you can just shove some baked camembert in their mouth.
There's a cash prize and a bar tab up for grabs every Tuesday at 8pm, but you can always get there early and make the most of the every weekday happy hour from 4-7pm before coming back the following day for 50% off food. Why not?
Be careful, though: there is much competition with many snubbed quizzers vowing to return for their rightful prize. Many members of The Manc office included…
5. Common — also NQ
Once upon a time, there was A Place Called Common and third Wednesday of the month, two blokes called Alan and Josh hosted a quiz show-themed quiz, and they still do to this day.
They go more casually by just Common these days, but you can still expect the same laughs and good vibes in this cosy NQ venue, which remains a great place for a fun and easy evening with friends. Oh yeah, and there's happy hour to keep you busy too. Sold.
Running from 7pm until late, you don't even need to book a table: you can walk in with free entry and up to 10 teammates; grab a delicious pizza from everyone's favourite Nell's and sit down to quiz, it's that easy. The quiz world is your oyster here and prizes are ripe for the picking.
6. Seven Brothers — Ancoats, Media City and Middlewood Locks!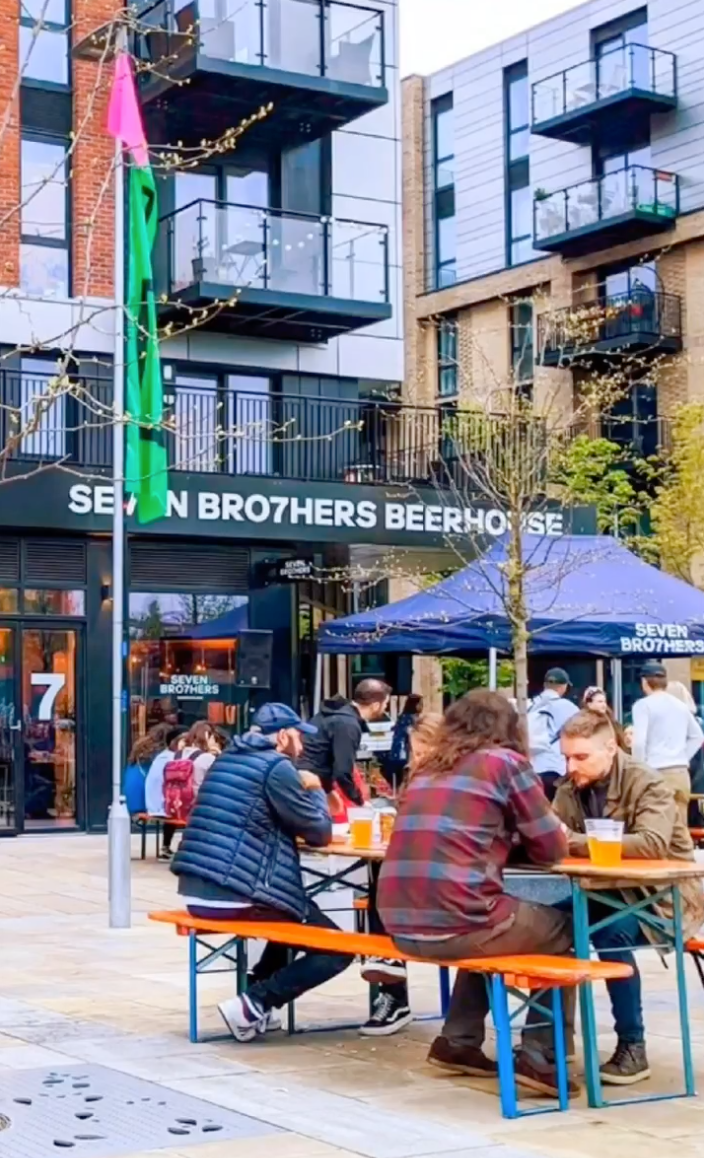 You're getting three in one here with the ever-reliable Seven Brothers puz quiz — yes, we know it's technically spelt SE7EN BRO7HERS but sometimes our brains struggle to process it.
Hosted by Joe over at the Ancoats site and Charlie over in Media City and Middlewood Locks (busy man), this thing only sets you back £1 per person for entry, it's a max of six people per team and there's plenty of prizes to be won.
Oh yeah, and there's obviously all the delicious beer and food for you to fill your face with whilst you inevitably wait for your mates to turn up in time for the 8pm start. You know who you are…
7. Rustik — West Didsbury
Moving even further away from the city centre now, we have Rustik's quiz night over in West Didsbury next, one that we truly think is one of the area's hidden gems.
As you can see, while it's never empty whenever we go along on a Wednesday night, we're still blown away by how many people still don't know about this absolutely wonderful little spot and its brilliant take on the pub quiz format.
Up there with one of the best pub quizzes anywhere in Manchester, for our money, and hosted by the lovely Frankie, you can enjoy 80p chicken and vegan wings, plenty of booze and hopefully some prizes coming your way.
8. Mary and Archie — West Didsbury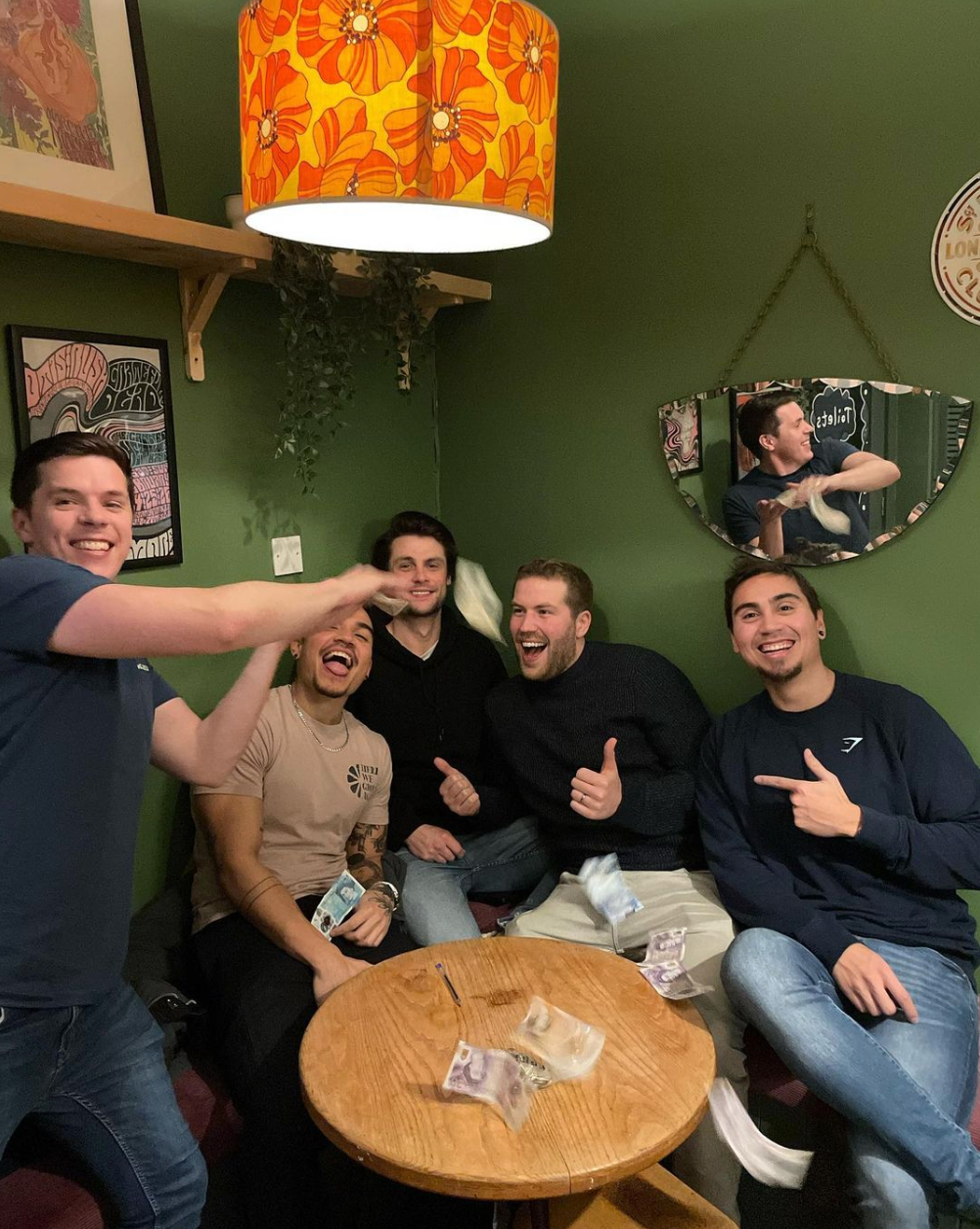 The finest pub quiz in all of West Didsbury starts at 8pm every week. You heard us. Great vibes, a cool venue and a very competitive crowd what more could you want on a work night?
Mary & Archie's pub quiz is your chance to win some serious cash in hand for just £1 per person whilst having a ruddy good time, so let no one stand in your way and manifest destiny.
This place serves up some proper tasty burgers including a home-baked falafel burger that we can wholeheartedly recommend. Trust us, it's a top evening out and you won't regret giving it a go.
9. Parrs Wood Hotel — Didsbury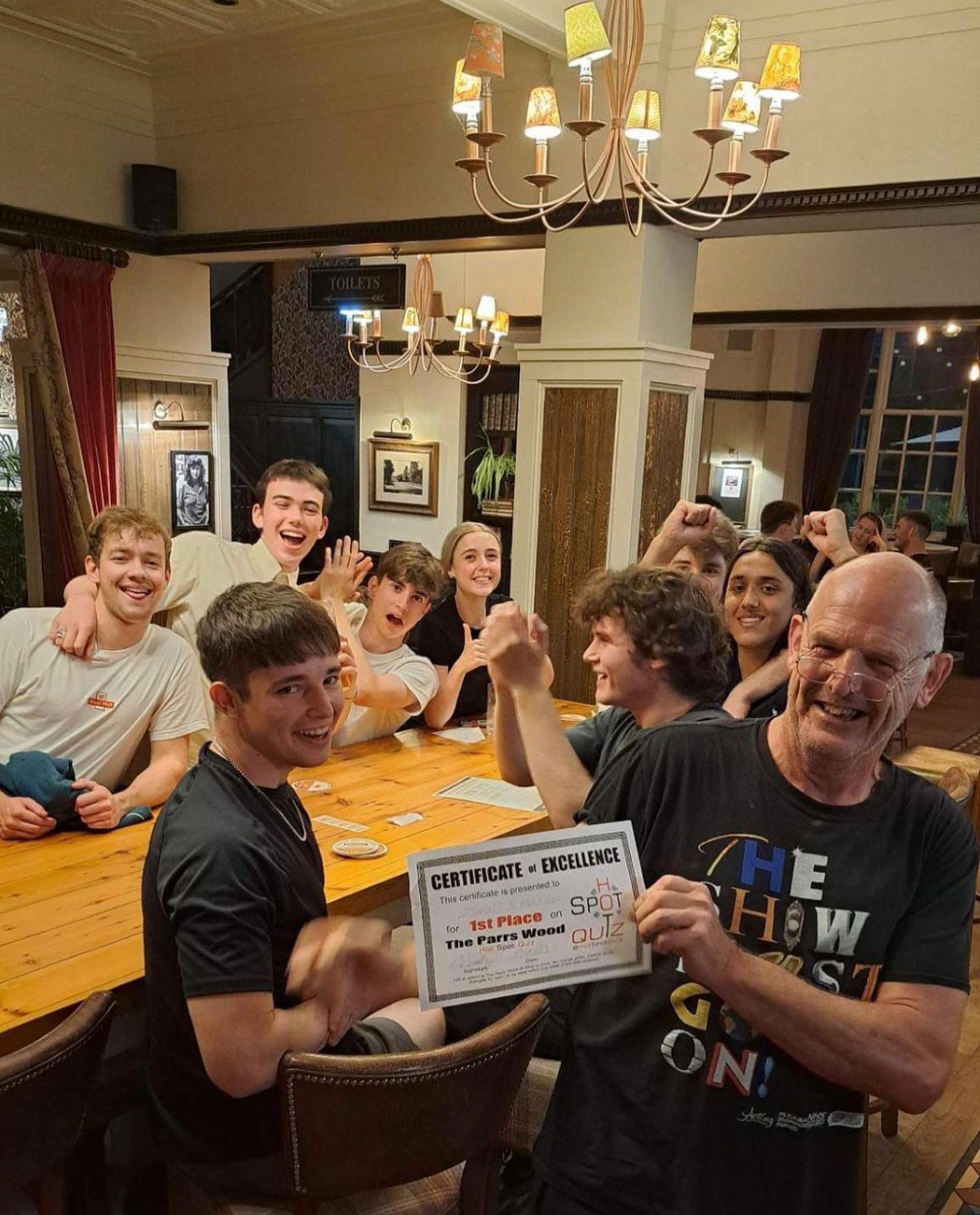 Our penultimate stop on our Greater Manchester pub quiz crawl is The Parrs Wood's 'Hot Spot Quiz Night' is a seven-round 'professional' quiz but don't let the name intimidate you, it's hosted in a friendly style, so you can put those claws away.
Not only does it make for a fun evening out in this local community pub but it's all done on your phone via the SpeedQuizzing app. Fancy. We'd recommend rounding up a group of your smartest friends though, because this quiz can be pretty tough at times.
Starting at 7:30 every Tuesday night, you can have 10 people on your quiz team and there's even a 'Play Your Cards Right' jackpot accumulator game to try and win as well. Prizes included money off your food and drink and, I mean, come on, who doesn't like a certificate officially confirming that you're smart?
10. The Chorlton Tap — Chorlton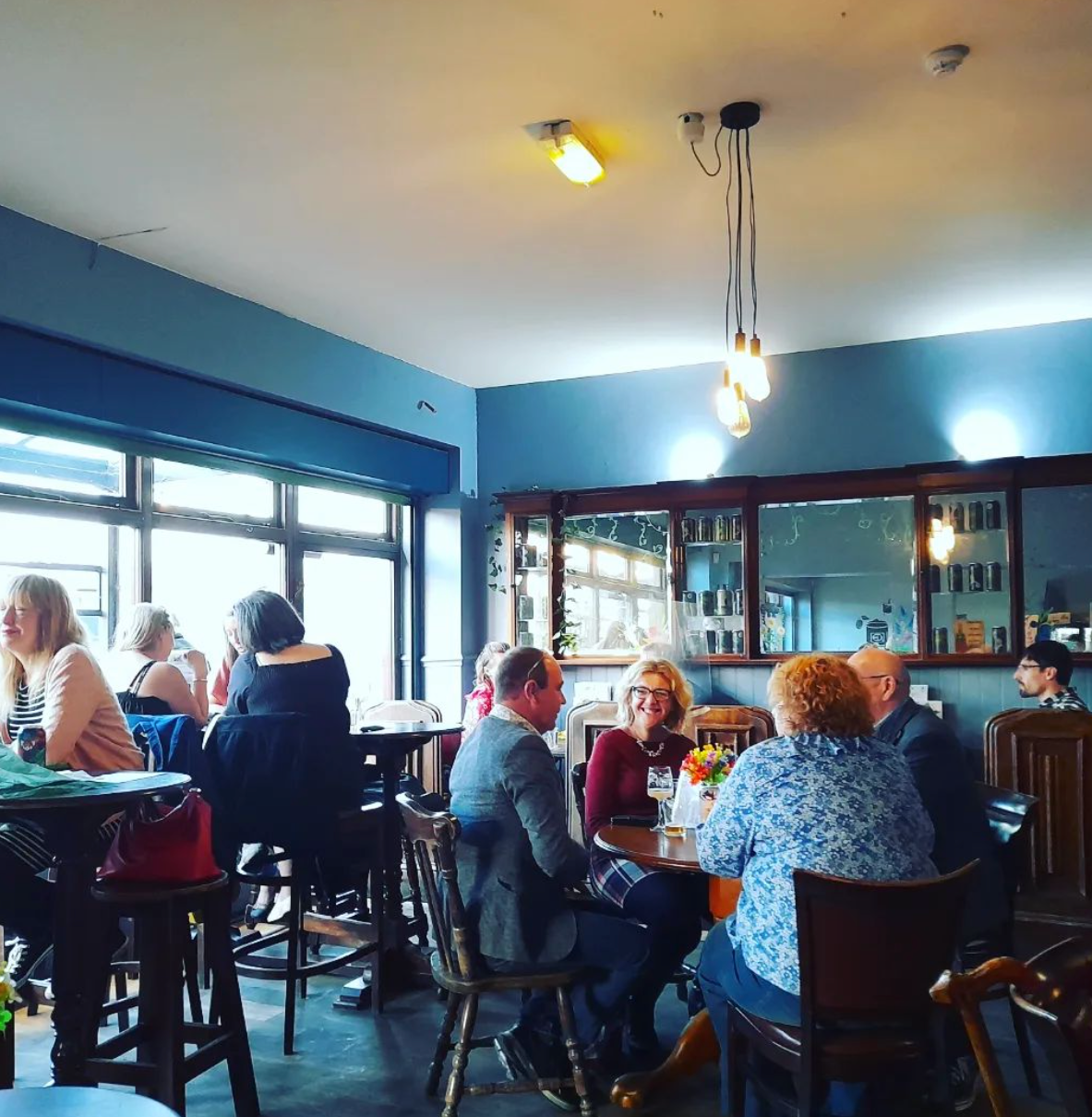 Last but certainly not least is the old Chorlton Tap over in, well, Chorlton. If you didn't guess that bit this whole quiz thing might not be for you…
Taking place every Monday from 8:30pm (we can't think of a better way to start a week), this suburban hotspot hosts a brilliant pub quiz and, recently, they've even been testing out a raffle on the same night, where every order of drinks will earn you a ticket and you can win even more free booze.
The winner is chosen by the quizmaster, of course, so stay on their good side and it would be a waste to come without trying some of their utterly amazing steaks, wines and ever-changing tasting menus. That's how you kick off a week!
Read more:
And that's all your time, folks! Pencils down, answer sheets in feel to check your phone and start talking trash to your mates in another team across the room.
We hope you had fun taking a little tour of The Manc's top 10 best places for a pub quiz in Greater Manchester and, fingers crossed, you go away and win something.
Even if not, at least now you have a list of places to spend a fun weeknight getting overly competitive over pointless trivia — and we'll be right there next to you, giving you daggers…
For all the latest news, events and goings on in Greater Manchester, subscribe to The Manc newsletter HERE.
Featured Image — Abel Heywood