Eats
The new 'upside down' cocktail bar hidden beneath a Bolton shopping arcade
The former home of Bolton's Oasis-inspired bar has been turned into an 'Instagrammable' cocktail paradise.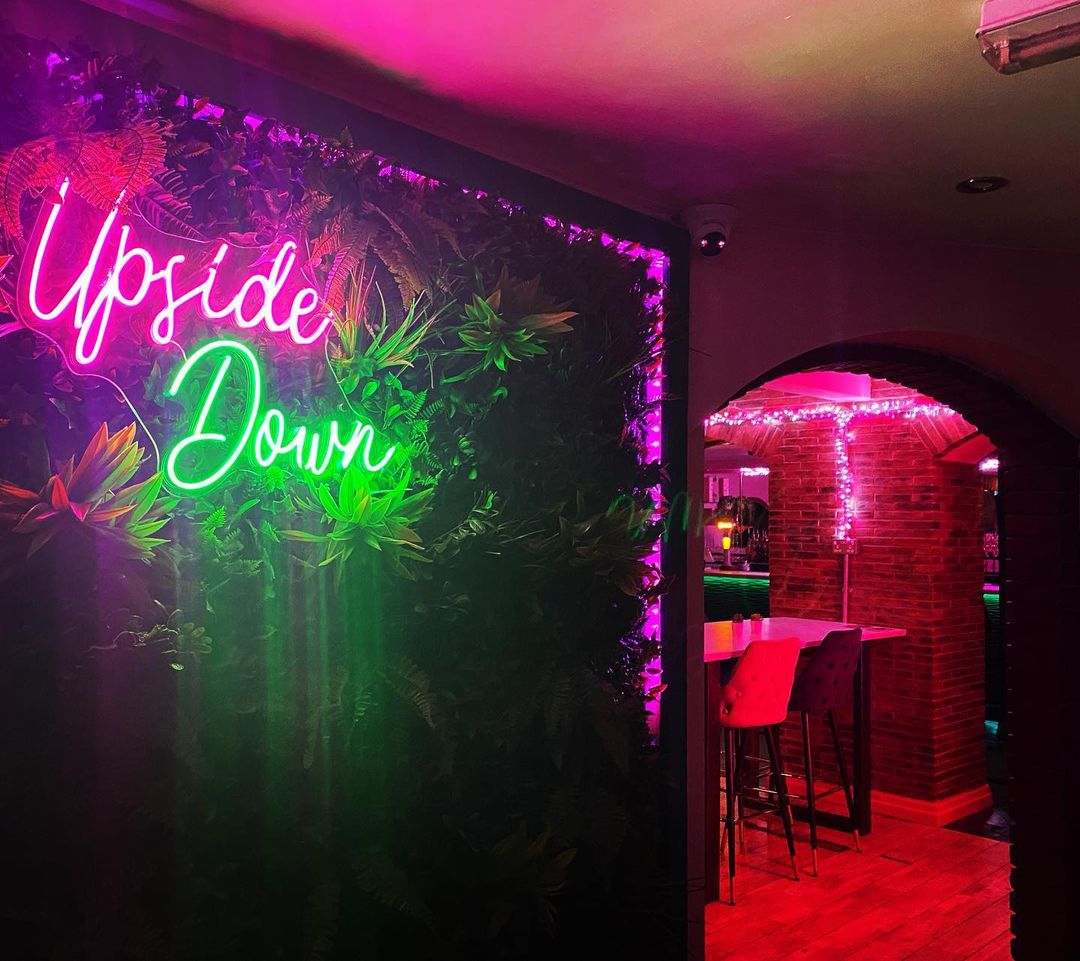 A new bar has opened underneath a shopping arcade in Bolton, taking over the former home of the town's infamous Oasis-inspired venue Definitely Maybe.
New pink and green cocktail den Upside Down has just moved into the underground unit in Mawdsley Street, which has sat empty since Bolton's own Gallagher brothers Paul and Mark decided to up sticks and move their hit bar into a bigger home nearby.
Promising to bring the 'boujee' cocktail bar atmosphere of Manchester out to Bolton, co-owner Sinclair Little revealed that he has secured a late license so that Upside Down can serve drinks until 4.30am.
There will also be some live music at the venue as well as drag acts and tribute acts, but Sinclair insists he doesn't want to compete with Definitely Maybe.
Rather, guests can expect a playlist of feel-good 'cheesy' hits from over the decades as well as old school R&B.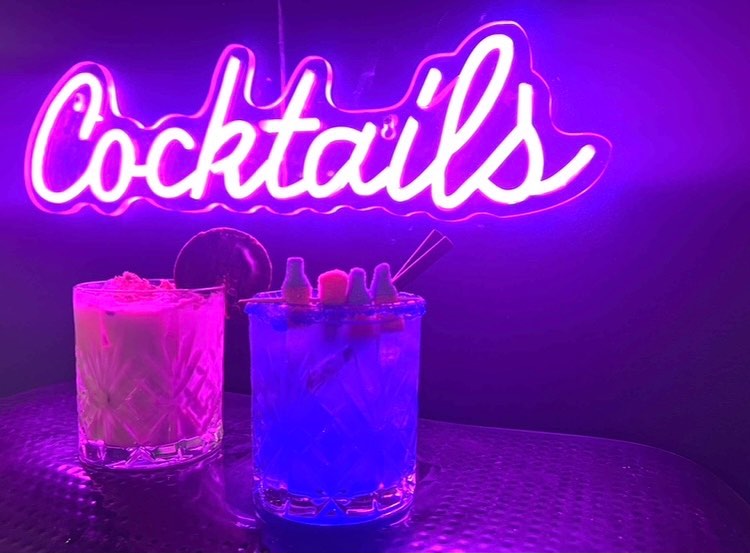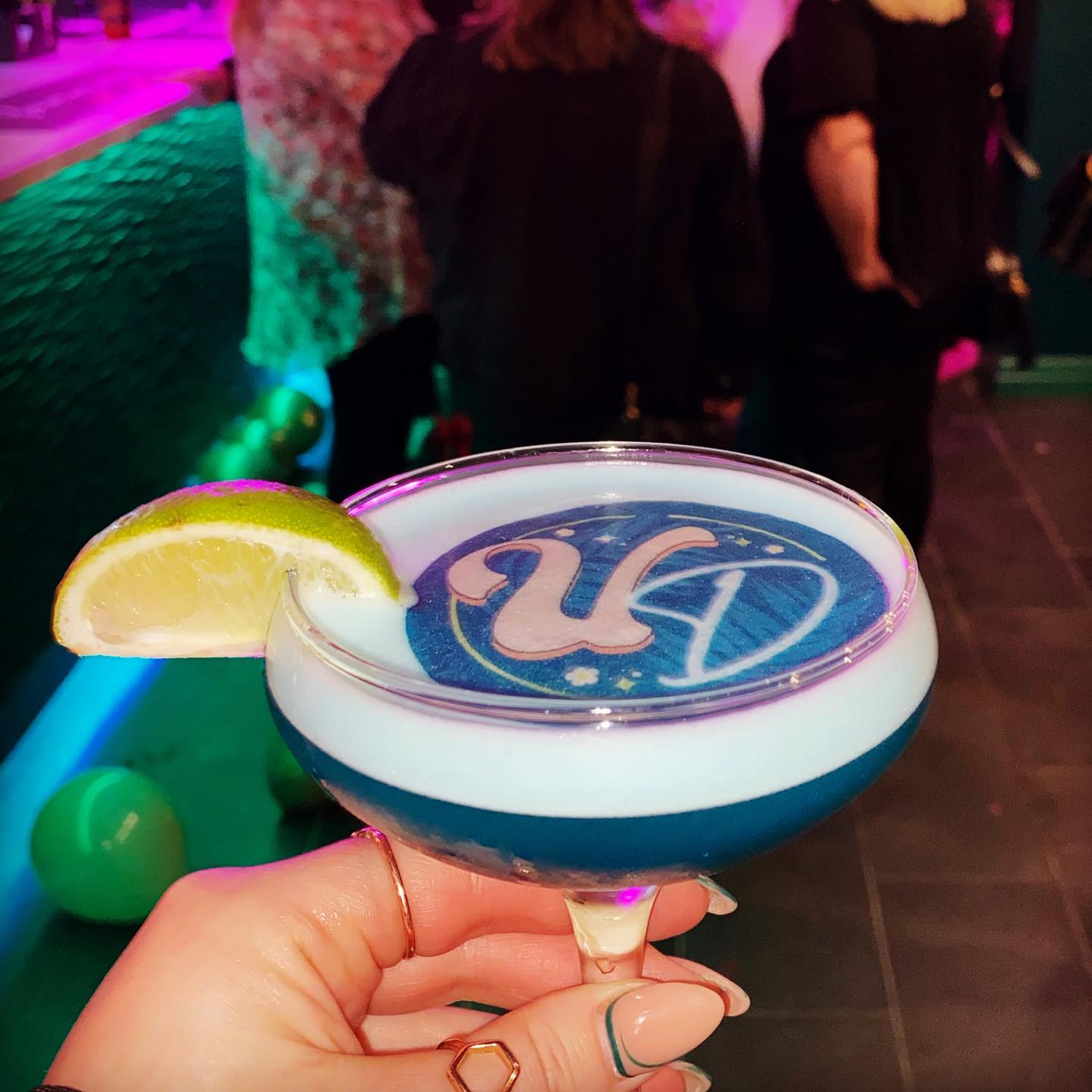 Sinclair, who is opening the bar with his partner Rebecca Smith, told the Manchester Evening News: "We may go down the clubby route a bit later on but early doors, it will be more of a boujee cocktail bar.
"Every now and again we'll have some live music but we don't want to really compete with Definitely Maybe and places like that."
He continued: " "We want a Manchester quality bar, where instead of people getting a taxi there, they'll want to come here instead. If we brought you in here with a blindfold on and took it off, you wouldn't know that you was in Bolton."
Drinks-wise, alongside crowd pleasers like pornstar martinis and zombies Upside Down is also serving a signature cocktail named after the bar.
Read more: A new all-pink Instagram-worthy cake cafe is opening inside the Trafford Centre
The Upside Down, made with raspberry vodka, blue curacao, lemon sour, bitters and pineapple juice, puts a twist on a classic French martini – a cocktail first invented in the 1980s at one of Keith McNally's New York City bars.
Other intriguing signatures at Upside Down include the Terry's Chocolate Orange Delight (triple sec, Baileys, creme de cacao white, and espresso), and Hubba Bubba Baby (gin, bubble gum syrup, blue curacao, cranberry juice, and lemonade).
Read more: Massive queues as NQ brunch favourite 19 Cafe Bar reopens after refurb
As for that all-important Instagram photo opportunity, owners have already installed flower walls inside the pink and green-themed cocktail bar and plan to add a swing further down the line.
Open from 8pm beneath St Andrews Court shopping centre, to find out more about Upside Down head over to its Instagram page here.
Feature image – Upside Down