Eats
The team behind Gooey has launched a new pasta concept on Peter Street
Onda, meaning 'wave' in Italian, comes from the brains behind Gooey and Michelin-trained chef Sam Astley Dean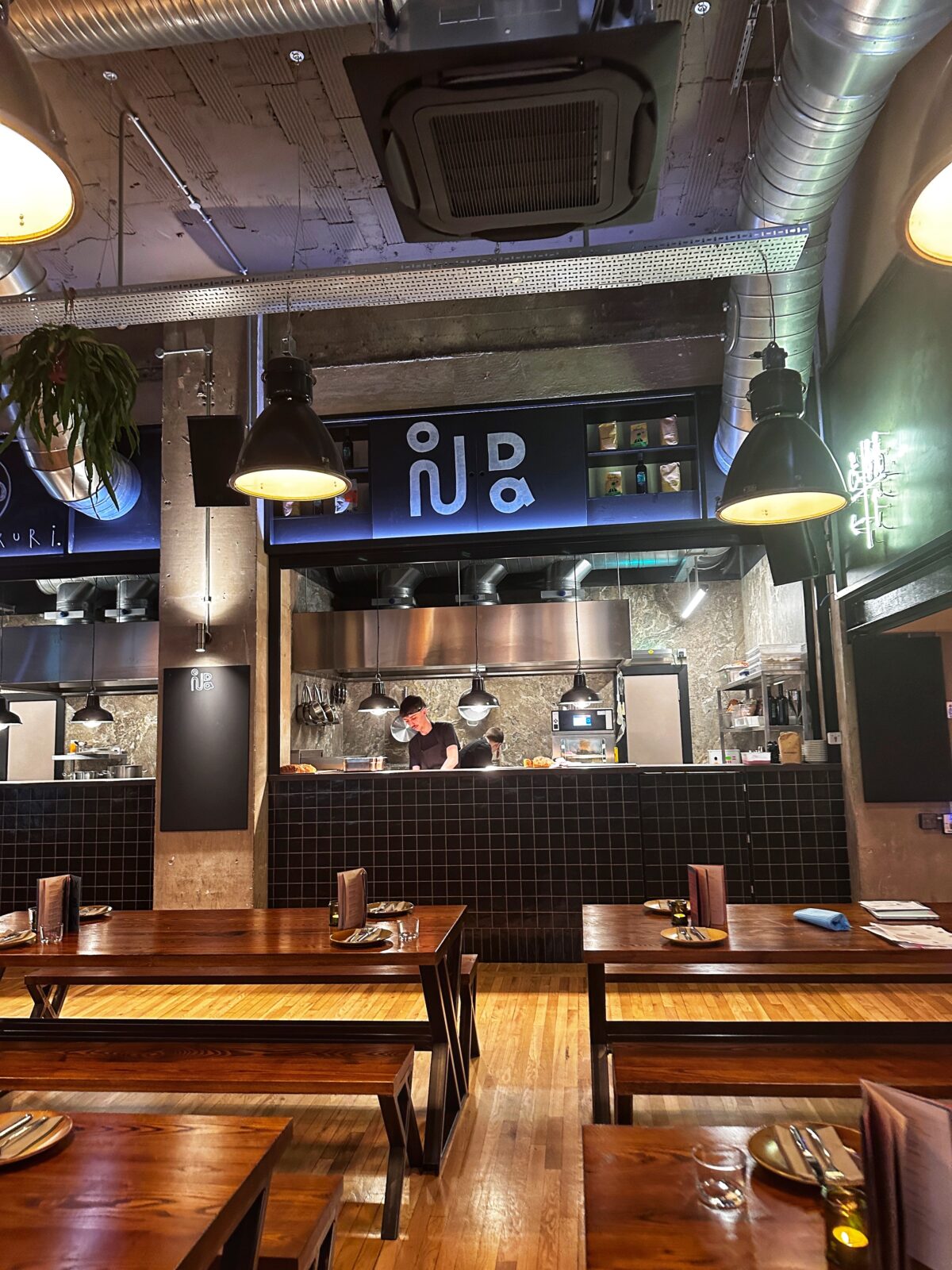 This week, the team behind Gooey has launched its new pasta concept Onda inside Manchester's newest bar and food hall Exhibition.
Onda pasta bar – translating to 'wave' from the Italian – sees the team collaborate with Michelin-trained chef Sam Astley Dean to cook up some gorgeous fresh pasta dishes over on Peter Street, taking over what was formerly Caroline Martin's Sao Paulo Bistro unit.
Serving up a core menu of pasta small plates from £6 alongside starters of arancini, mixed vegetable fritti, and proper crunchy garlic bread with parsley butter, you'll also find some giant family-style sharers on the menu here – not least, a huge plate of lumache alla vodka.
Putting a spin on the viral TikTok pasta trend (and the classic Italian recipe that precedes it), the dish combines organic tomato with 'nduja and parmesan to create the ultimate cheesy crowd-pleaser.
Elsewhere, you'll find a second giant sharer dish of gnocchi gratinati combining spinach, mozzarella and pangrattato, plus some seriously plump raviolo stuffed with scallop, crab and fennel atop a rich seafood bisque.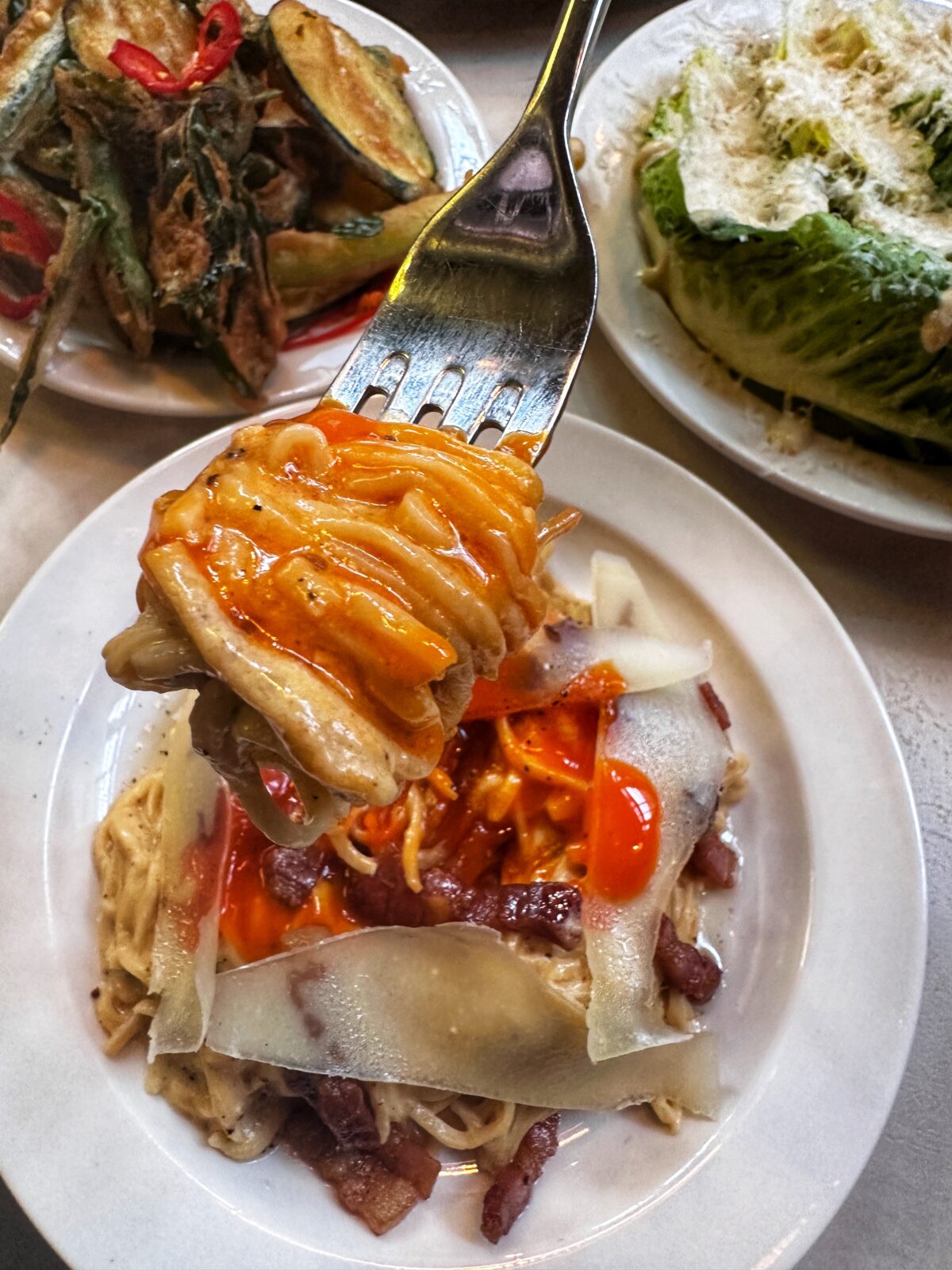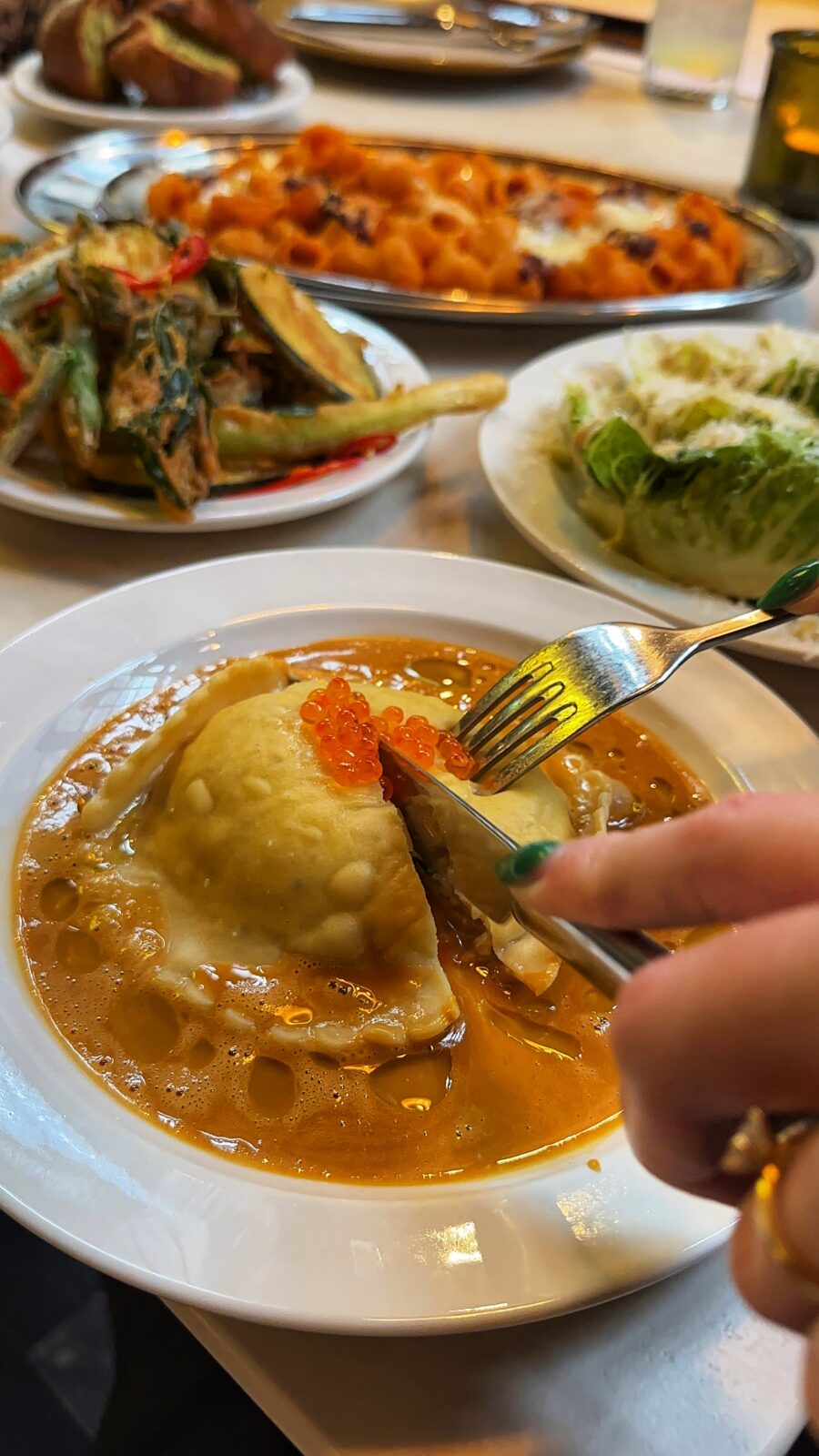 Pasta small plate must-tries include the spaghetti casrbonara with pecorino, pancetta and a whole egg yolk that you mixed into your pasta at the table yourself, the aforementioned ravioli, and a pici cacio e pepe that nods to one of chef Sam Astley-Dean's earliest Rise pizza creations.
Read more: The Michelin-trained chef running Manchester's one-man pizza pop-up
Starters of note, meanwhile, include a mouthwatering saffron risotto short rib arancini atop lemon aioli, and the most indulgent Caesar salad we've encountered in some time – we're talking whole leaves of baby gem drenched in sauce and wearing a veritable wig of parmesan on top.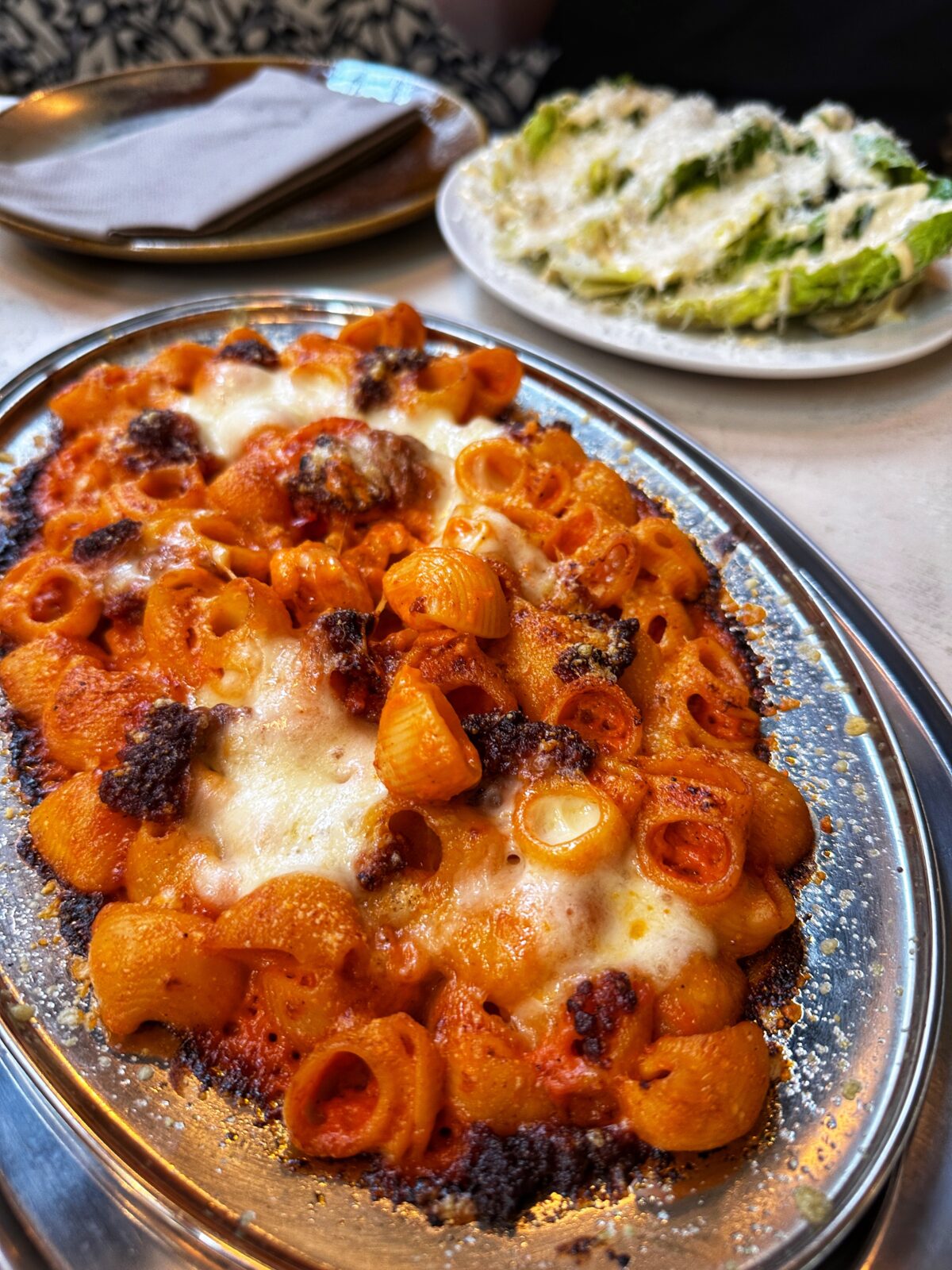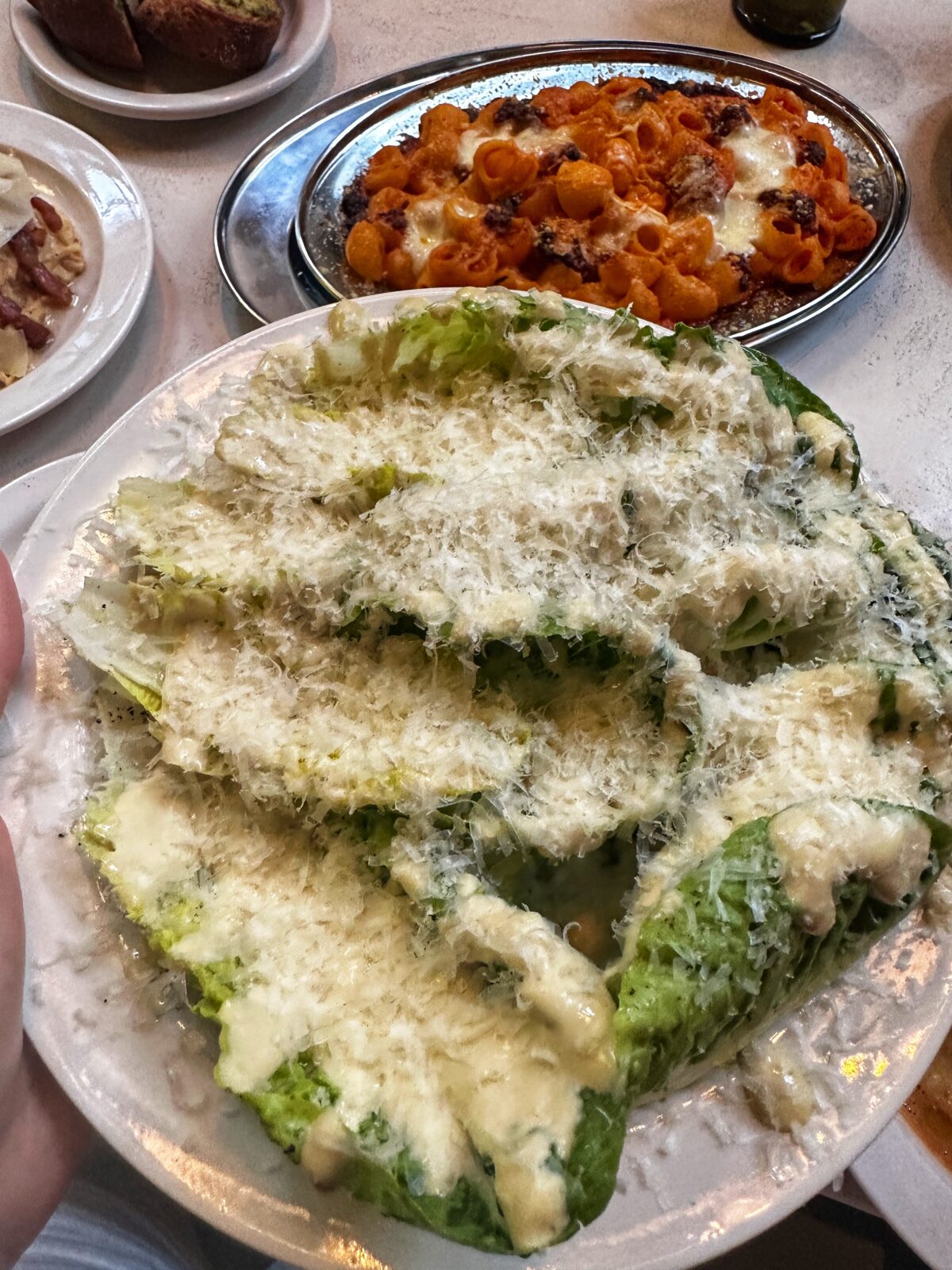 Read more: There's an apple crumble stall with unlimited custard under the Mancunian Way
Add to that dreamy slices of tiramisu and a plan to make their own gelato in house very soon (a fior di latte mainstay will always be on, so we're told, plus blood orange and rhubarb flavours to start with), and it's fair to say that – between the big flavours and the affordability – Onda is well worth a look in.
Speaking on the new menu, chef Sam Astley-Dean told The Manc as we watched him hand-roll his pasta: "Our whole menu rests on flour and water, like our focaccia, our bread and all our pastas, and the only way to get good at it is to just do it over and over and get the feel.
"It's very therapeutic, it's good, like, it's the only way to get to know something. "
Asked what his favourite dish is, he jokes: "I don't actually like pasta" before going on to enthusiastically list almost every pasta plate on Onda's menu.
He gushed: "It's probably the lumache, but the vongole is like, that's a bit of me that, like shellfish, chilli, garlic.
"I genuinely love it all, every single dish, it's all our favourite pastas. The cacio e pepe, pesto with anything, the cavatelli's great, erm, the vongole, the shellfish raviolo, the pappardelle, oh no the carbonara, I love the carbonara."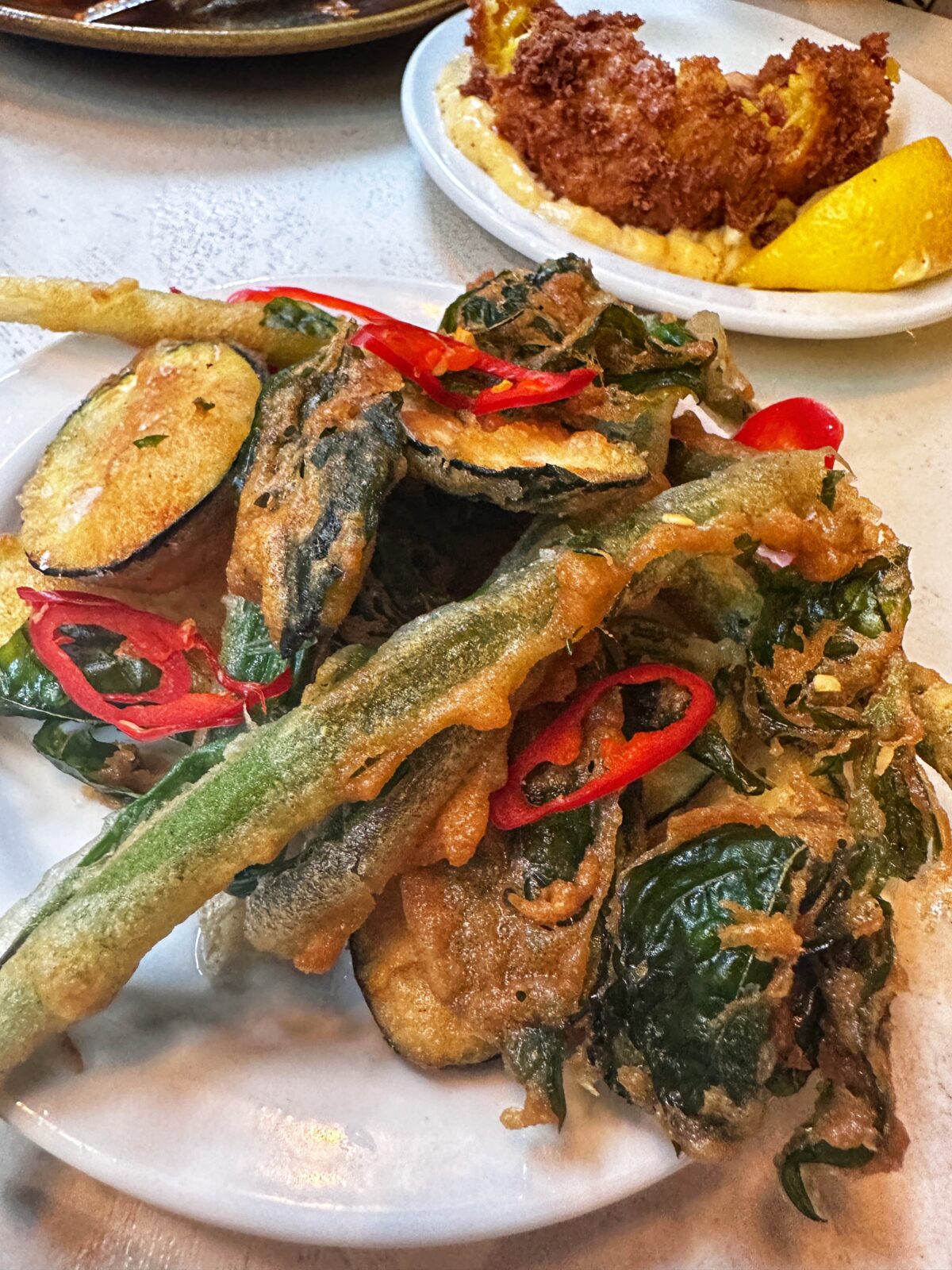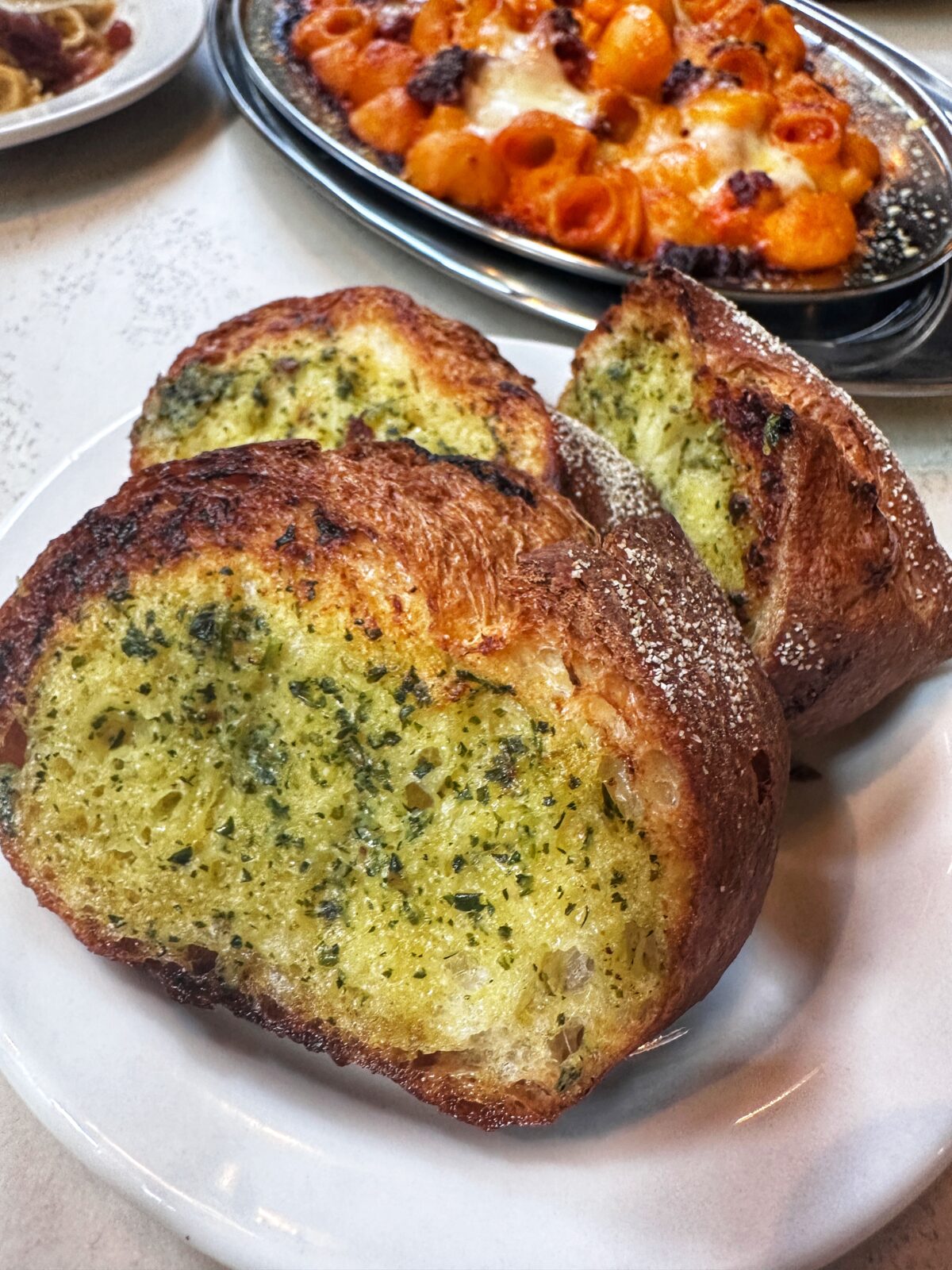 "Honestly all of them, every single one of them, like, we want it to be super approachable, that's why we've not banged on about ingredients too much. It's for everyone, if you're in with your mates or a date or your family.
"I want to bring my daughter and my dog, but I'd also like to come on a date night with my wife, so it's got that vibe of it's affordable. Yes, it's got good ingredients but we're not being preachy about it, it's just good food."
Read more: Lizzo raves about Manchester bakery Gooey whilst visiting on UK tour
The menu features classic pasta dishes alongside innovative specials. Onda will also serve a ten layered fresh pasta lasagne on Sundays, available in two flavours: classic ragu and bianca.
Open now inside Exhibition, food at Onda is served seven days a week until 9pm in the evening with the bar open later for more drinks.
Featured image – The Manc Eats