Eats
This family-run butty shop in Monton sells some of Salford's fattest sandwiches
The Bread Club in Monton has become somewhat famous for its giant 'chicken taco' butties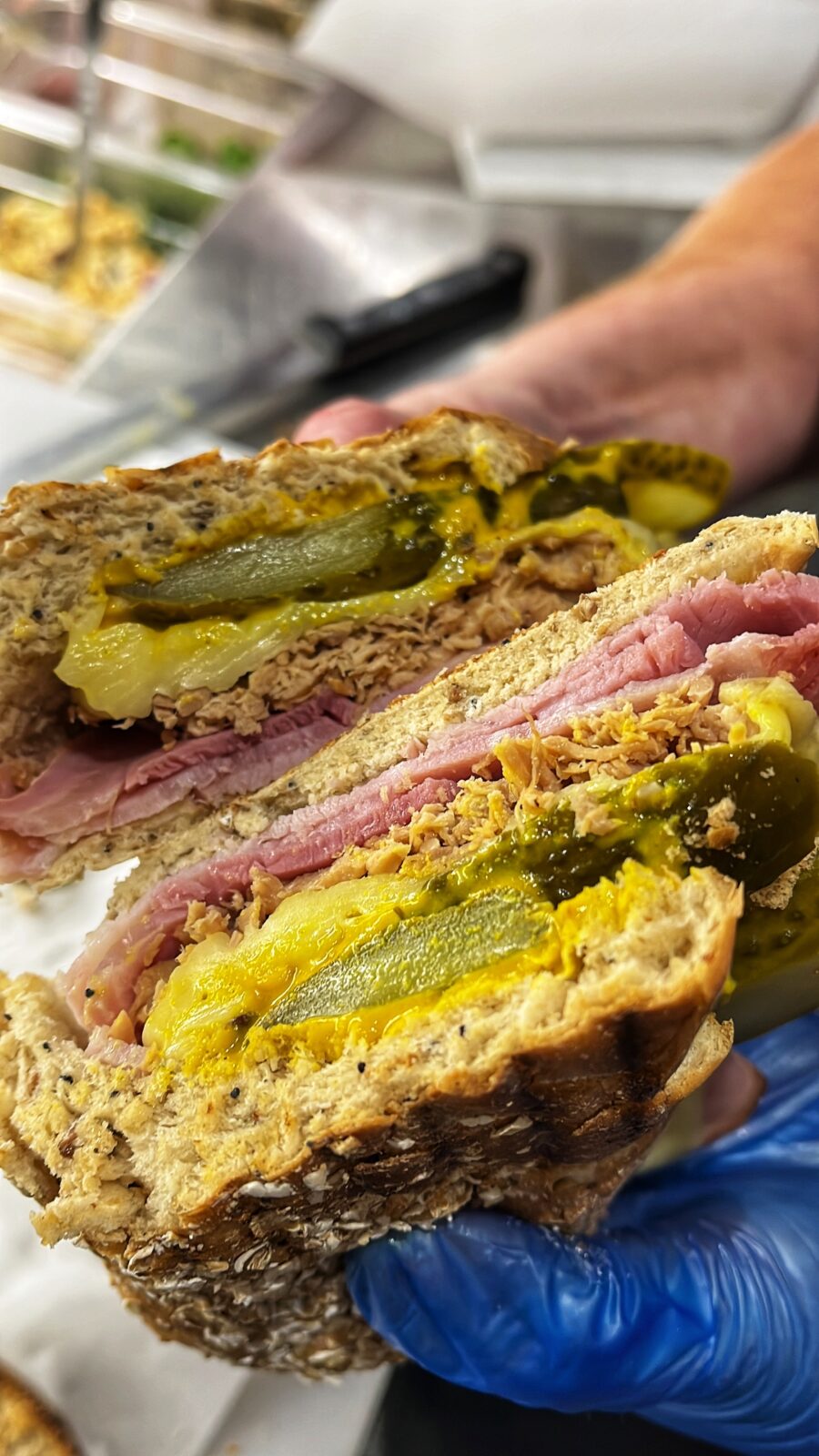 Head on down Monton Road in Eccles and you're in for a pleasant surprise because, unbeknownst to many, it's now home to one of Greater Manchester's best butty shops.
Called The Bread Club, this family-run spot has been open just over a year and it happens to sell some of Salford's fattest sandwiches (as well as the chunkiest hand-cut chips we've had in a while).
Run by in-laws Louise and Jack, the Eccles sandwich spot continues to fly under the radar but has already garnered a host of fans from local critics and sandwich enthusiasts alike.
Equipped with a huge glass counter that's simply brimming with sandwich fillings, as the name suggests there is also a good selection of bread to choose from with hoagies, bloomers, rye and other loaves on offer.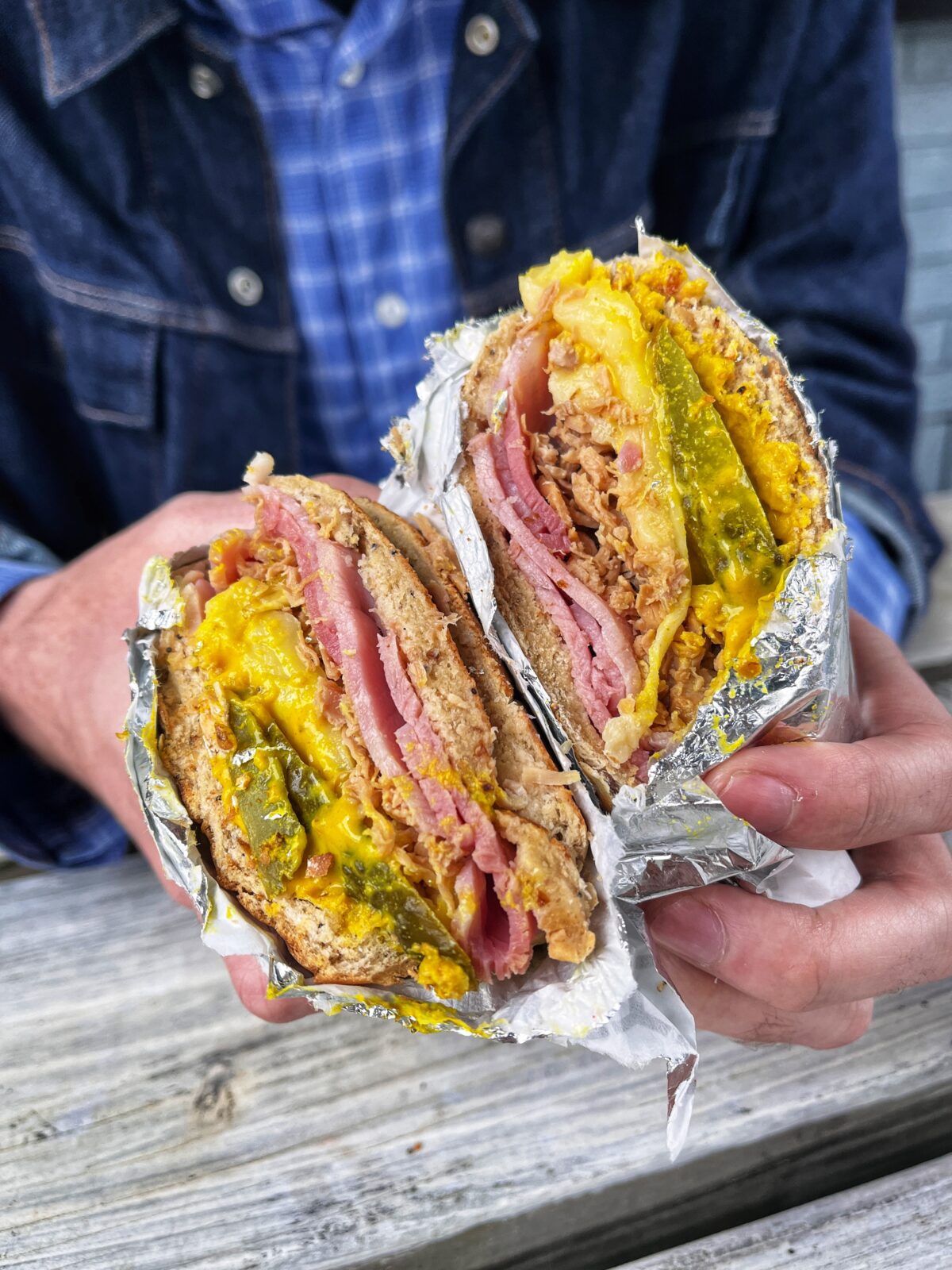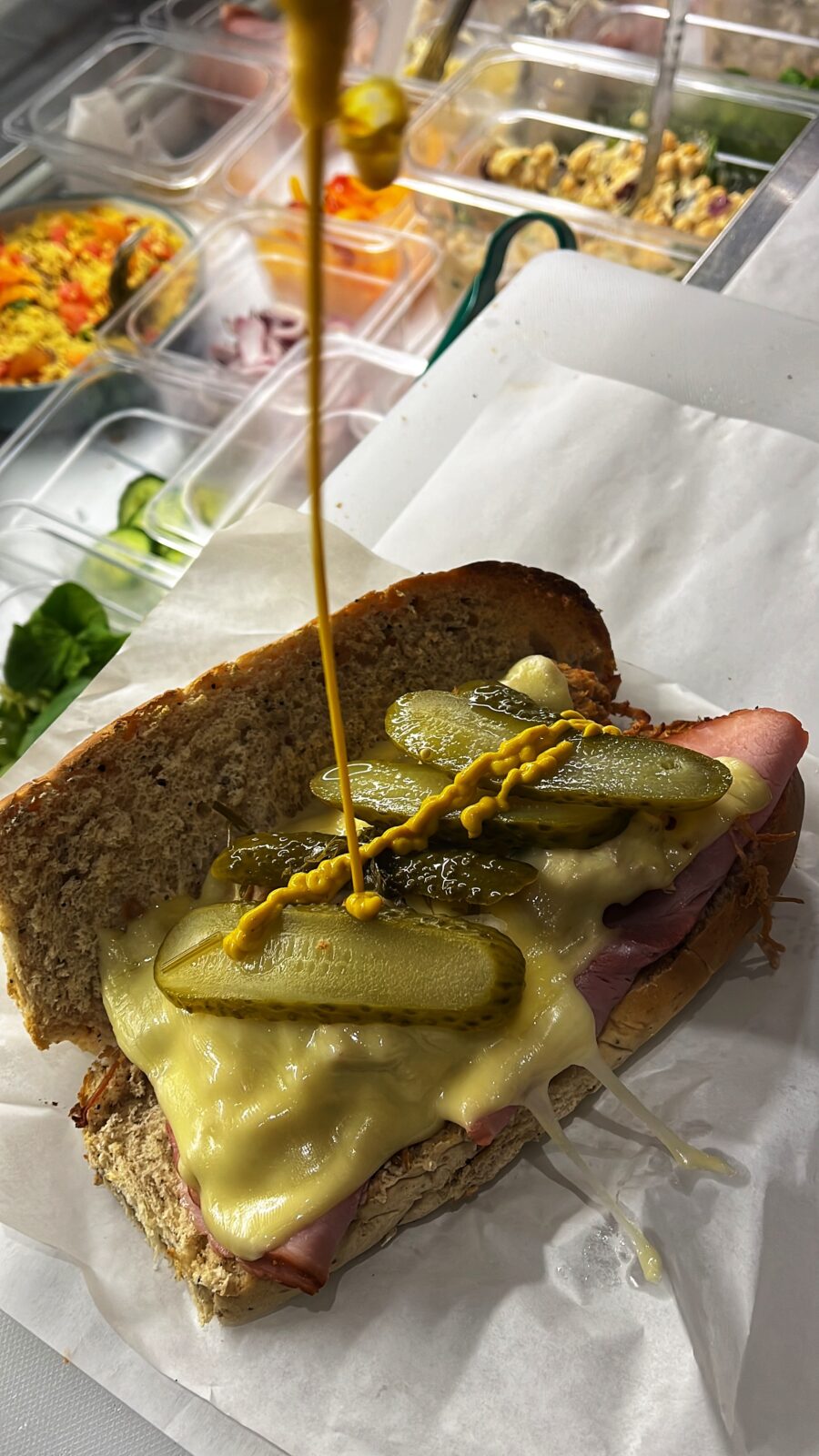 On the sandwich menu, you'll find a selection of eight different signature sarnies including the famous must-try 'Taco Chicken' hoagie, which features chicken breast, peppers, and onions enveloped in a secret sauce and then topped with Swiss cheese and jalapenos.
Other heavy hitters include the Cubano – a mixture of roasted ham, pulled pork, melted Swiss cheese, sliced pickles and house mustard – and the Rueben on Rye, which combines Thousand Island dressing and Dijon mustard with sliced pastrami, melted cheese and sauerkraut.
Read more: A brunch spot in the Northern Quarter is serving massive pancake tacos
The Bread Club also serves its own signature take on a club sandwich and a classic tuna crunch, alongside a vegan-friendly smashed chickpea option with vegan mayo, cranberry, spinach and fresh avocado, the latter served on a bloomer of your choice.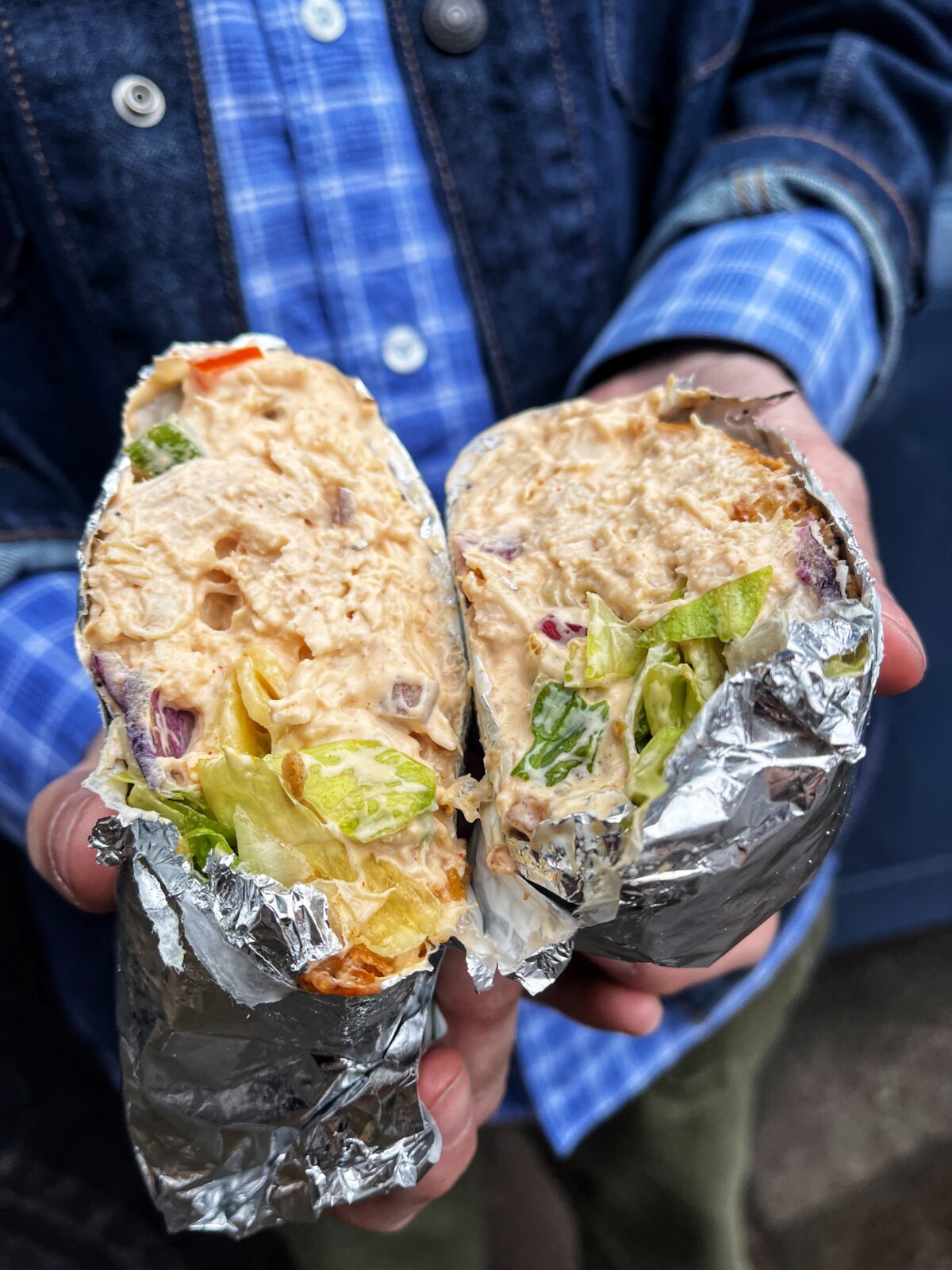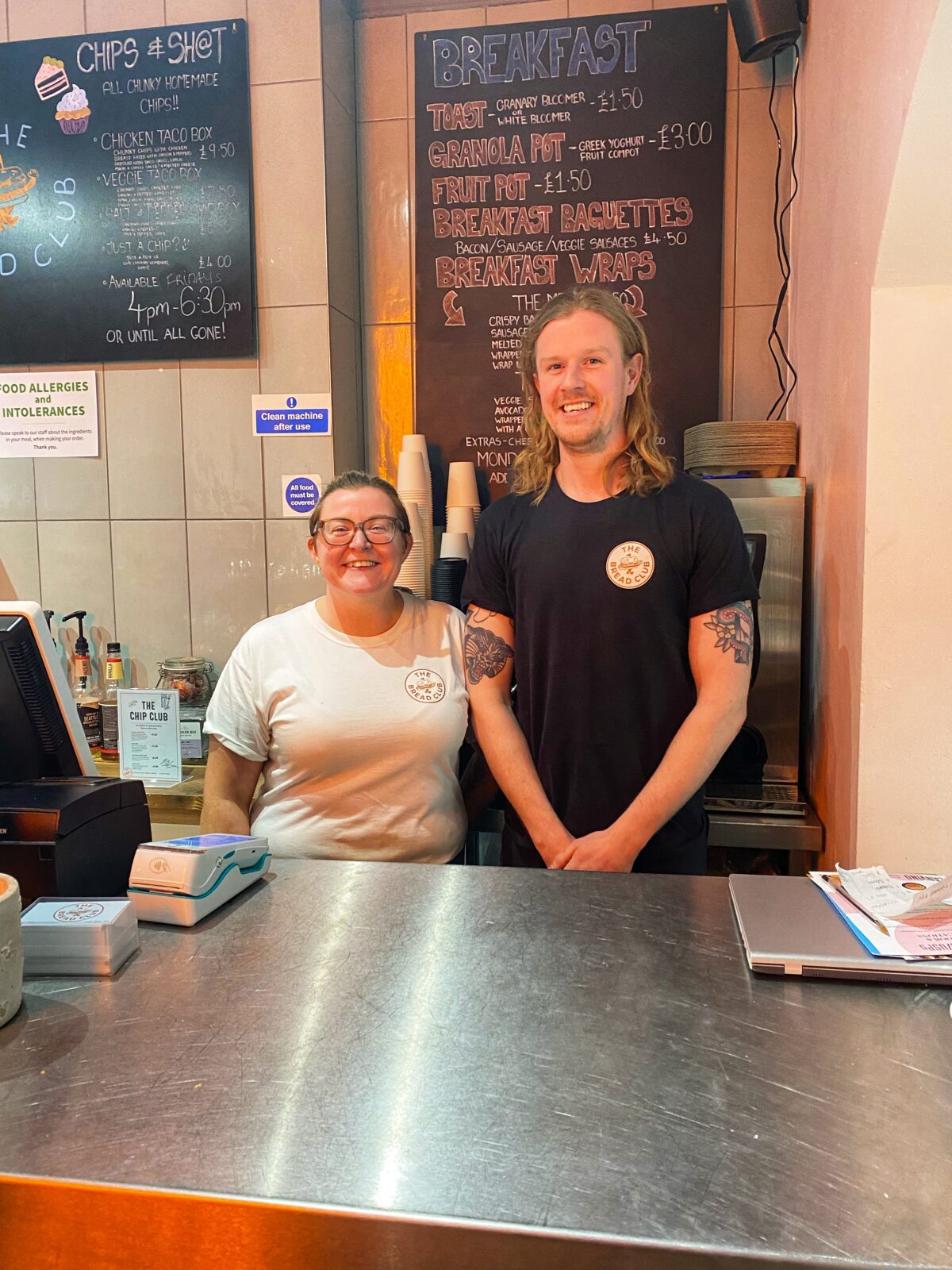 On top of all that, there's also a solid selection of classic £5 toasties on offer – think ham and cheese, tuna and cheese, two cheese, or cheese and tomato – plus sweet treats like gooey chocolate brownies and the most gigantic cookie pie we've ever seen up close.
Read more: Stockport residents 'devastated' as two of their favourite local bars shut down
Add to this the aforementioned proper chunky chips, which Jack assures us have amassed a solid following of their own amongst Manchester's Irish population, and it's not hard to see why so many local foodies insisted we pay this place a visit.
Read more: Meet the couple who quit their jobs to sell sandwiches from their Northern Quarter flat
if you take your sandwiches seriously, then trust us when we say you need to give The Bread Club a visit. You won't regret it.
Featured image – The Manc Eats