Eats
We went to Sexy Fish to eat lobster and stare at mermaids before it comes to Manchester
Sexy Fish is an opulent Mayfair institution... and now the team is bringing its glamour to Manchester.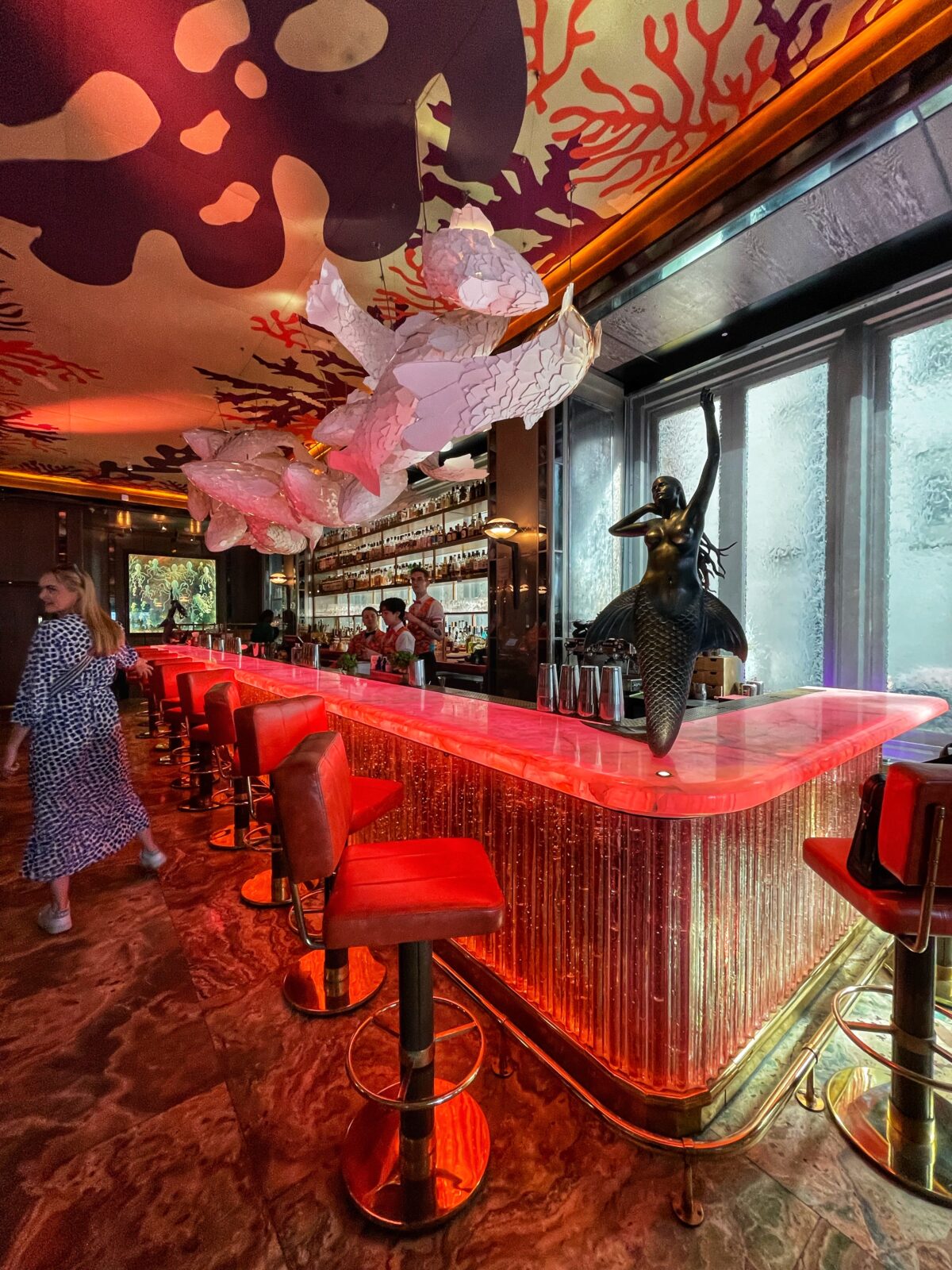 This autumn, one of London's most high-end Asian restaurants will open its doors in Manchester.
Since opening in Mayfair seven years ago, Sexy Fish has made a name for itself as a glitzy celeb outpost that does glamourous dining to the max.
Here, theatre is very much the draw – so if you like a bit of flair with your dinner, we expect that come the autumn, Sexy Fish will be calling your name.
In its Mayfair restaurant, sushi is served on burnished silver sculptures and garnished with free-flowing waterfalls of dry ice, whilst whole lobsters are deep-fried in tempura batter with a smoked Marie Rose dipping sauce at £50 a pop.
It's the sort of place where caviar sits at the top of the menu as a snack, with a choice of three styles no less – Siberian (£60), Oscietra (£115), and Beluga (£215) – where you can indulge in mandarin ponzu-drenched yellowtail sashimi (£19.60) and a crispy duck salad dressed with deep-pink, identikit cubes of watermelon (£24.10), all whilst staring at millions of pounds worth of bespoke artwork.
Simply put, it's pretty sexy. Sexy if you like to eat fish, and also sexy if you don't.
The ceilings, the art, the lamb (a caramelised lamb rack with red kosho, anchovy, and herb features on the Manchester menu, and is well worth an order), and the truffled wagyu sushi, are just a handful of things that would pull us back here for a special occasion.
And that's before we even get really stuck into talking about the fish.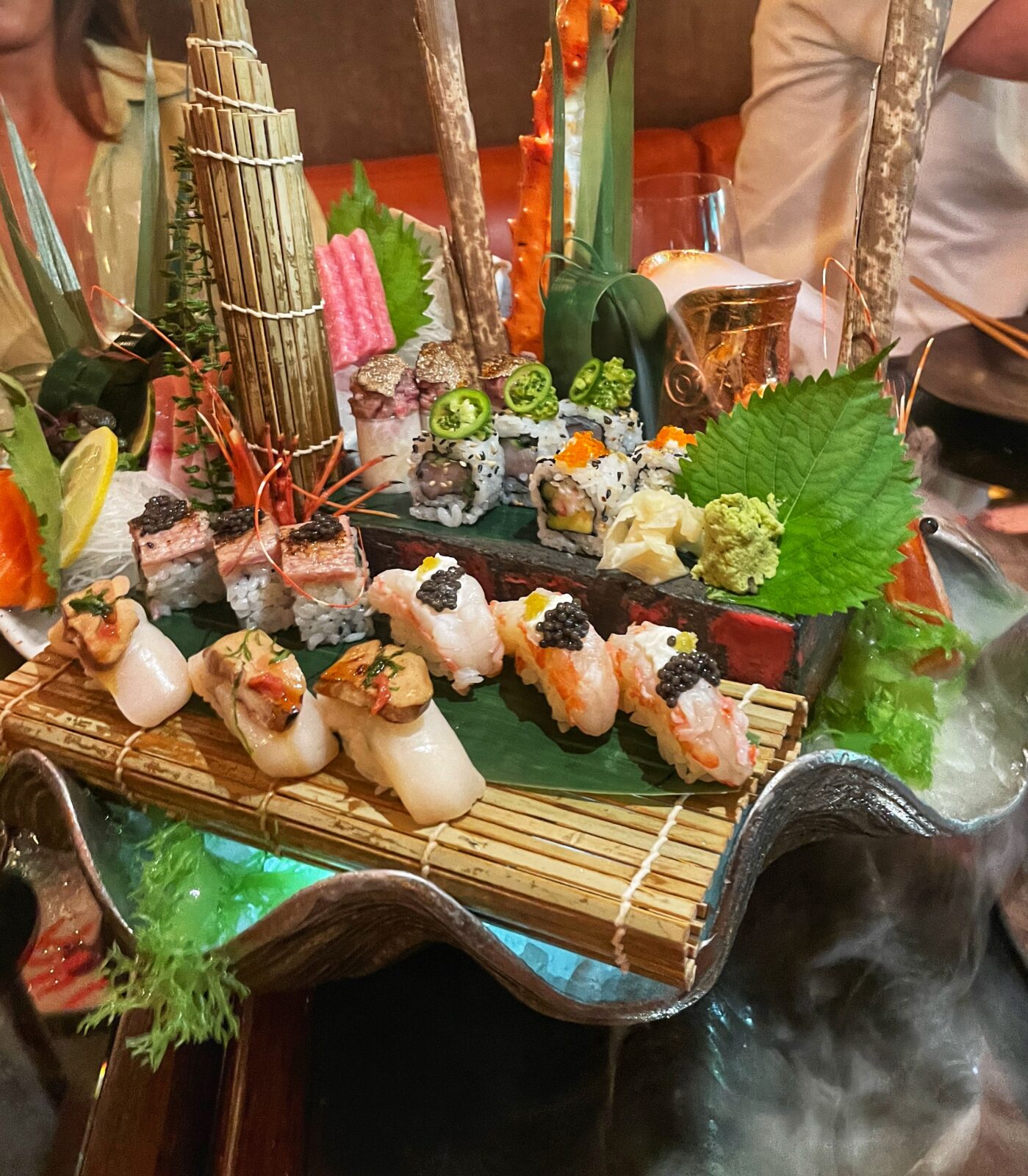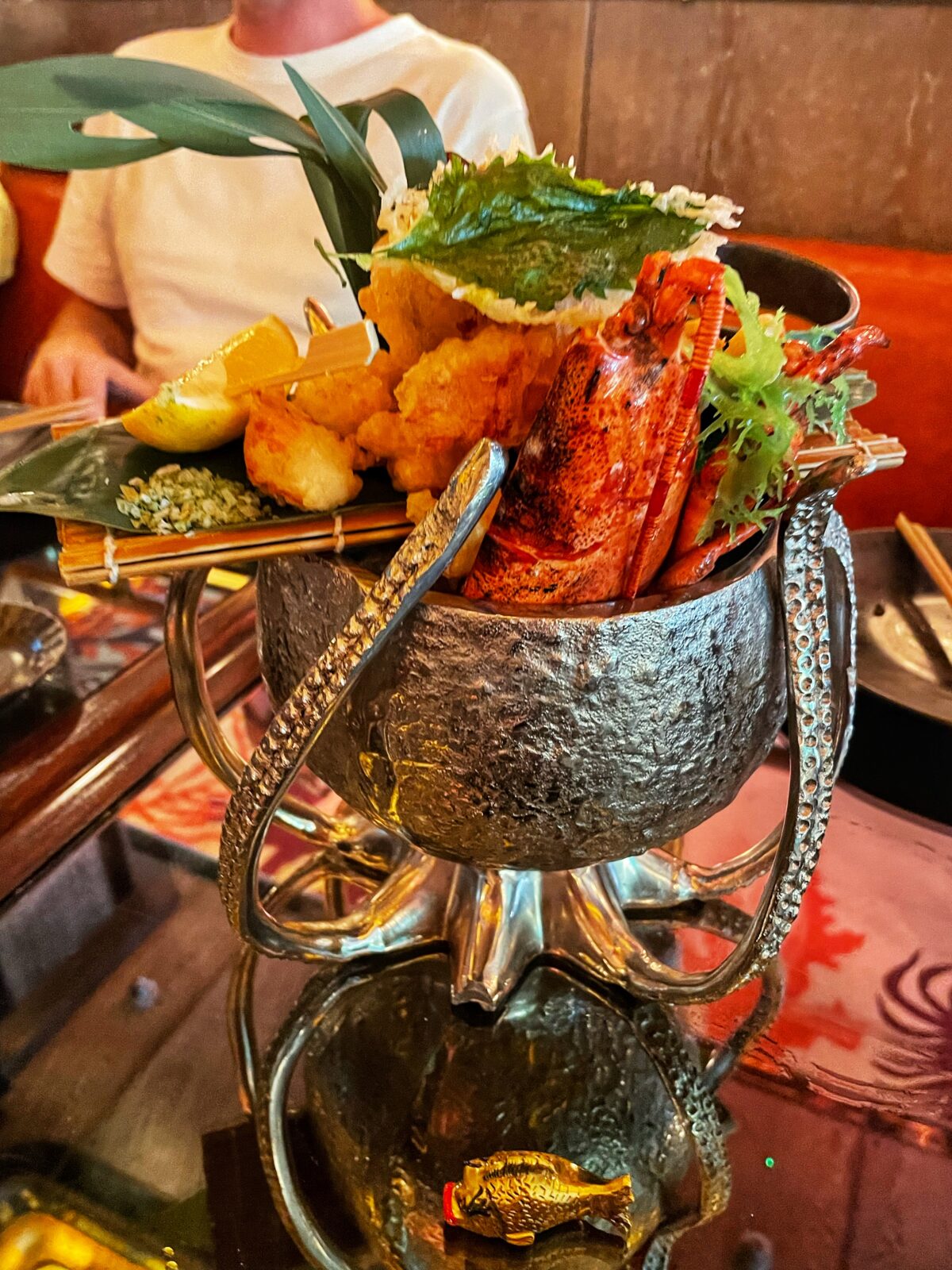 Must-tries include a dish of caramelised black cod, which sits atop a smear of spicy miso and flakes apart at the merest hint of a fork, and the ultimate sexy fish showstopper – a mega sushi and sashimi platter with seemingly infinite rows of sashimi, maki, and nigiri.
Elsewhere, a fluffy cloud of waving bonito flakes sits on top of a troop of asparagus lined up straight as soldiers, whilst foie gras and truffle add a touch of the lascivious to the humble gyoza.
Read more: A new craft beer bar is opening inside Manchester Victoria station
One of the most hotly anticipated openings of the year, when it lands in Manchester this autumn, the restaurant will take over the former Armani shop in Spinningfields – right above Manchester's original sexy sushi spot, Australasia.
The team at Sexy Fish have purchased the second floor of the building, simply to knock it through and create and impressive double-heigh ceiling, and say that the Spinningfields' site will be more akin to their Miami venture – full of bright colours, as well as spectacular artworks from international artist, Damien Hirst.
These will include three giant sculptures incorporating creatures from under the sea that have specially created for the space, iconic 'Fish Lamps' from world-famous designer and architect Frank Gehry, a beautiful Verde Esmerelda stone floor, and a series of bespoke glass columns created by master Venetian glassmakers on the island of Murano.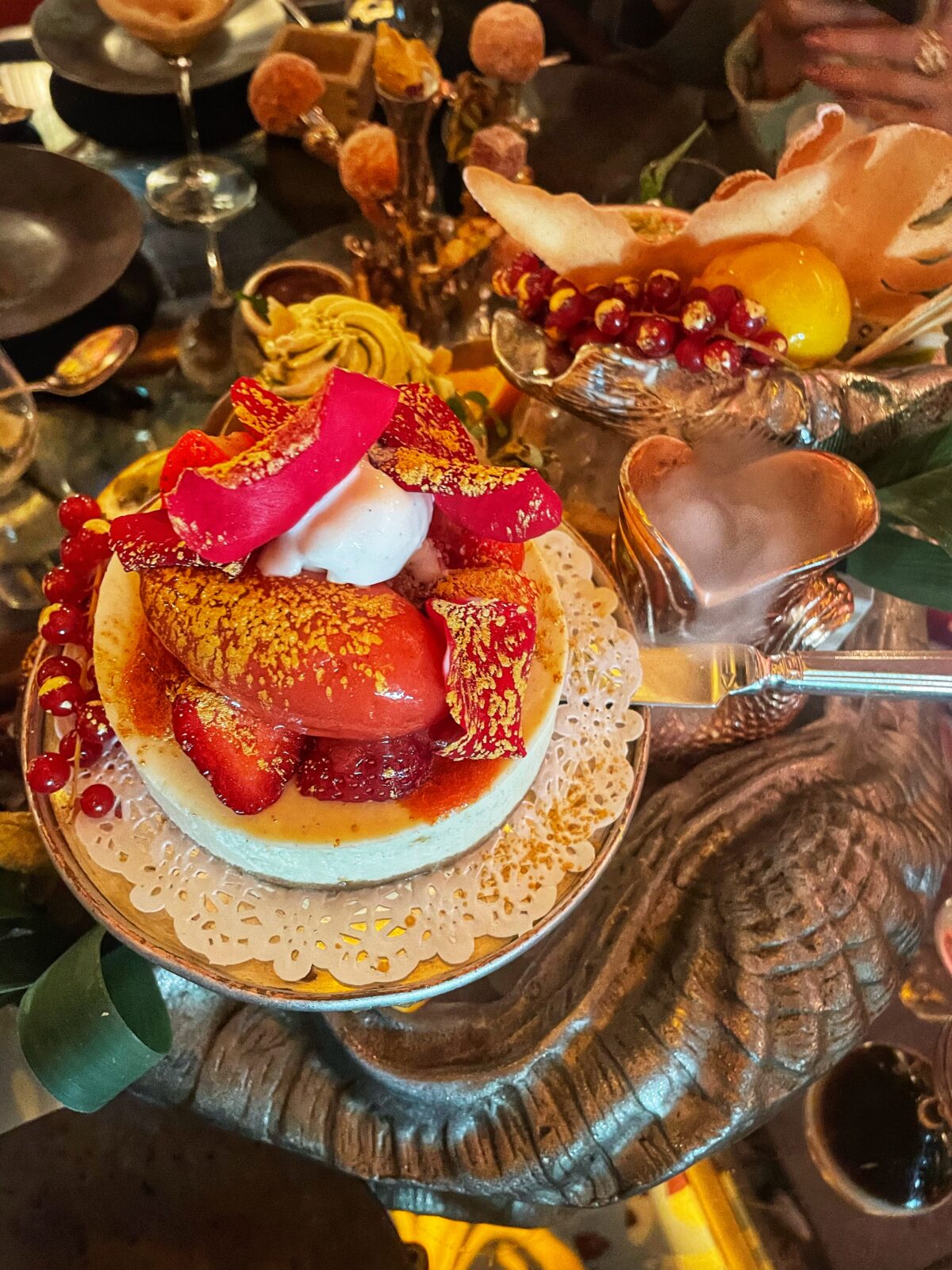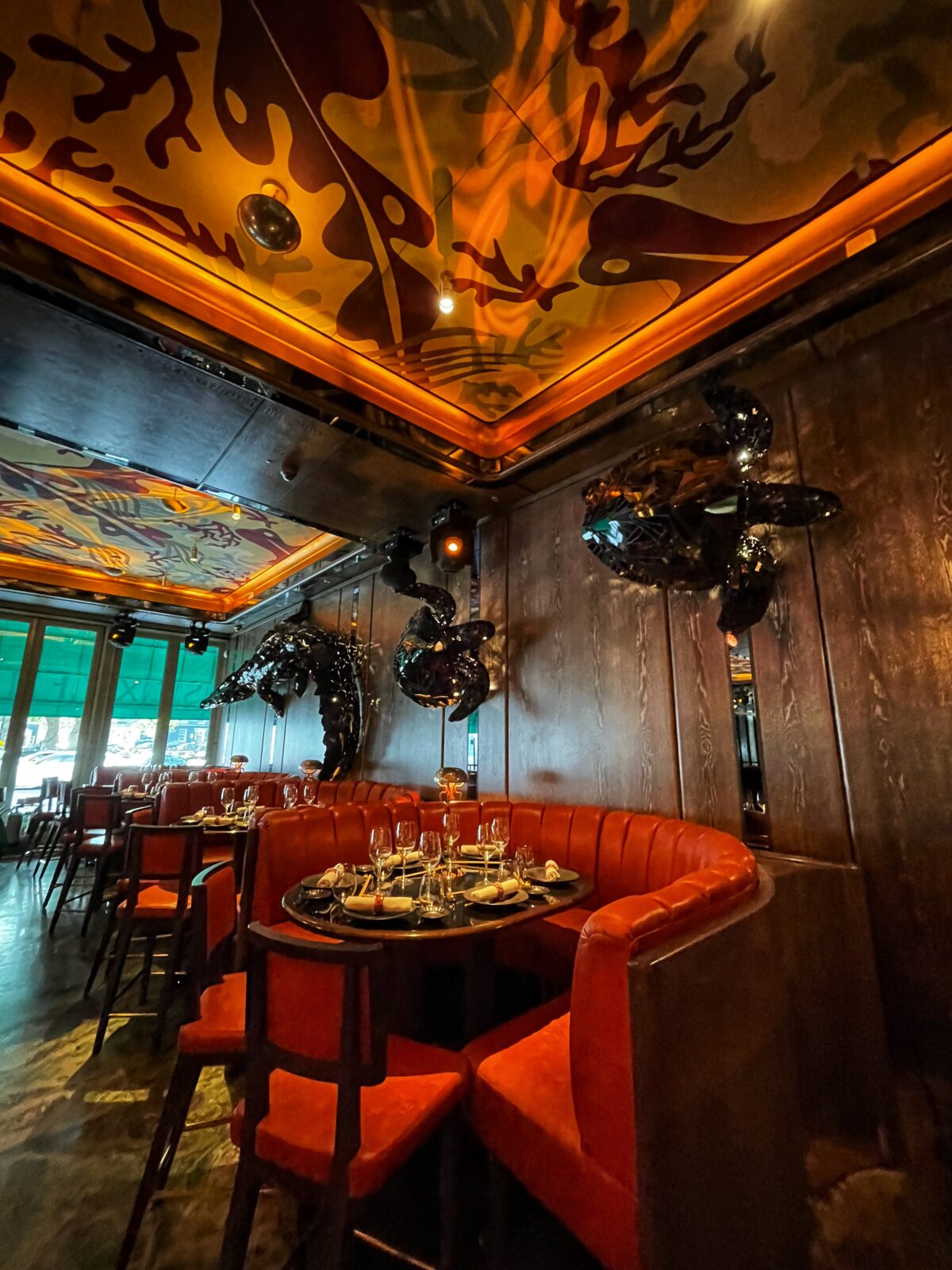 Sexy Fish Manchester will also feature a one-of-a-kind destination bar of glowing pink onyx and glass, set against a backdrop of a cascading waterfall, with its own laboratory on site where the bar team can create their various tinctures, shrubs, sprays, and distillates.
From the autumn, Sexy Fish will be open for lunch and dinner, offering delectable a la carte options, Omakase tasting menus, and late-night dining options.
Read more: Singalong 'carol-oke' Alpine winter huts are coming back to Manchester for Christmas
Devised by internationally renowned and acclaimed Chef Director, Bjoern Weissgerber, the menus will also include unique recipes exclusive to Manchester with four bespoke dishes and four cocktails inspired by the city.
The restaurant will house a large Champagne collection with a selection of the world's top vintages from leading estates, and an excellent sake wine selection.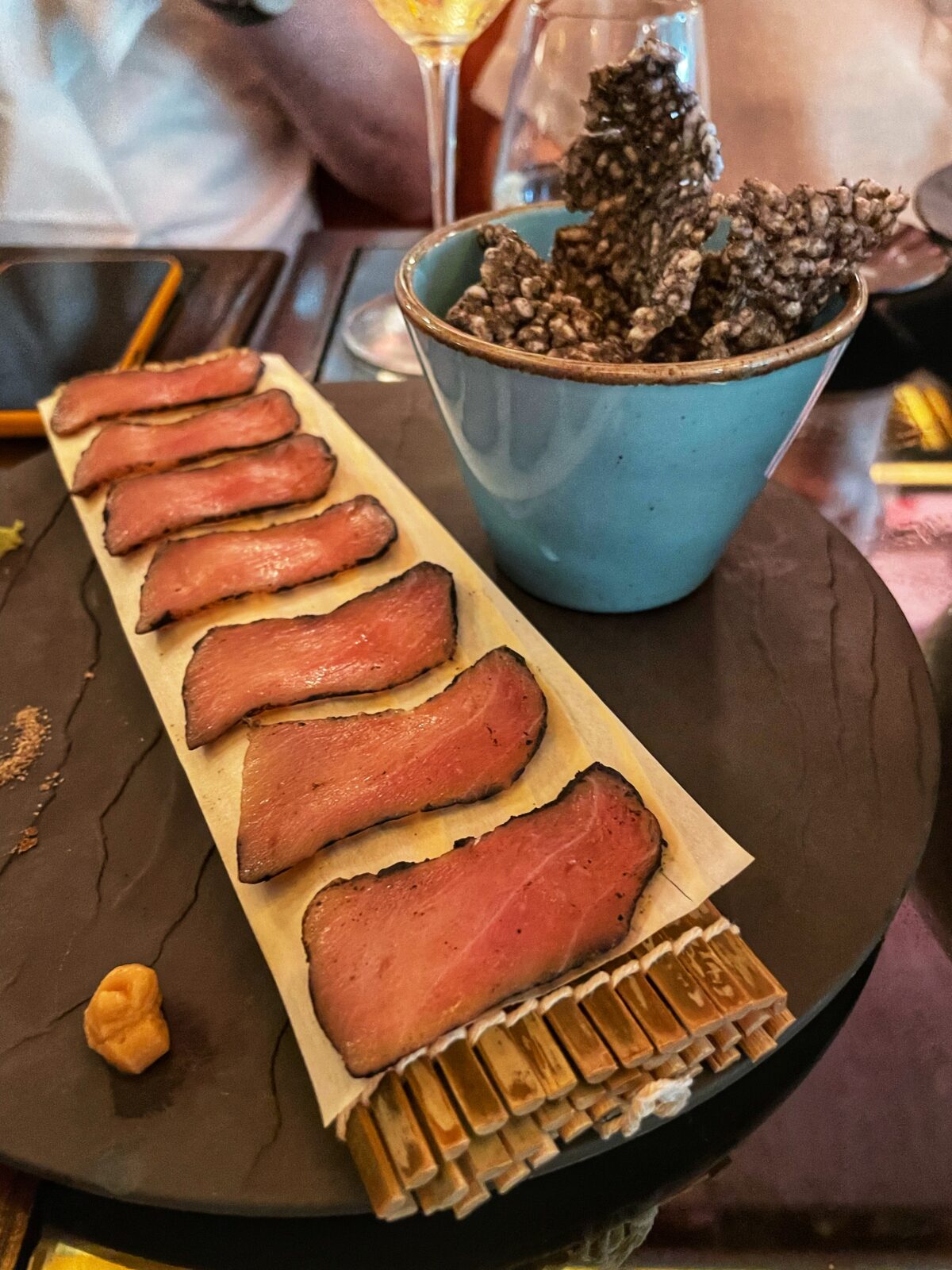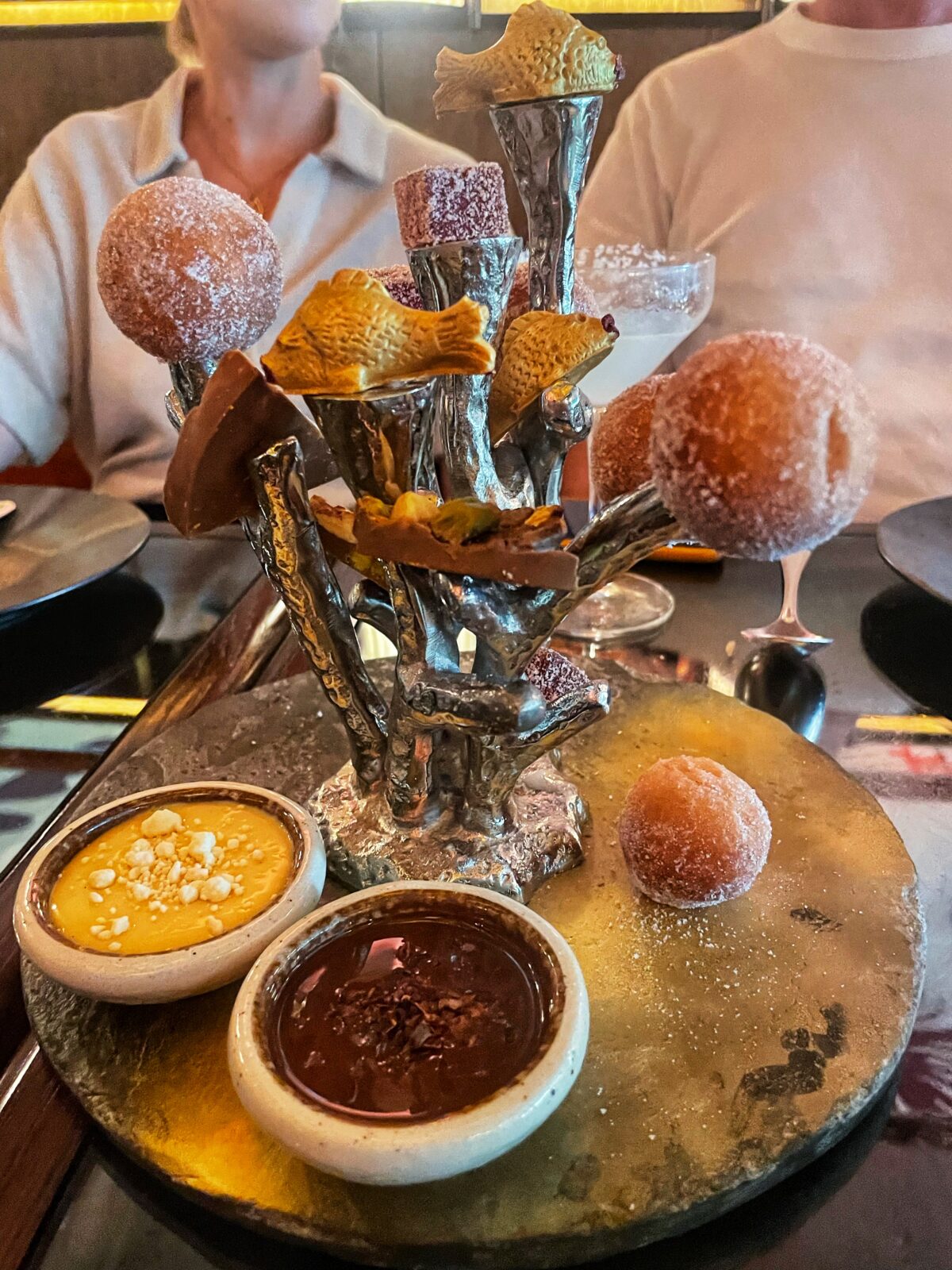 Guests will also be able to enjoy creations from the innovative Trinity Menu, a collection of award-winning cocktails from London and Miami, alongside four bespoke serves curated specifically for Sexy Fish Manchester.
Read more: The Manchester bottomless brunch with endless Szechuan chicken wings
These include the likes of Strawberry & Grapefruit, featuring Hibiki Harmony Japanese whisky, strawberry, grapefruit, black pepper, lemon and soda, and Tonic & Mango, created with Manchester's own Thomas Dakin Gin, aromatic tonic water, mango, coconut, and pandan.
Sexy Fish Manchester will also feature a stunning private dining room, The Tropical Reef Room, with a picturesque aquarium filled with a magical cacophony of exotic fish. Its private dining room in Mayfair is currently home to one of the biggest coral reefs in Europe.
Sexy Fish will open its doors in Spinningfields on 12 October 2023.
Featured Image – The Manc Eats