News
Singalong 'carol-oke' Alpine winter huts are coming back to Manchester for Christmas
Only around for an eight-week run, Bar Hütte pop-up will wrap up on New Year's Eve.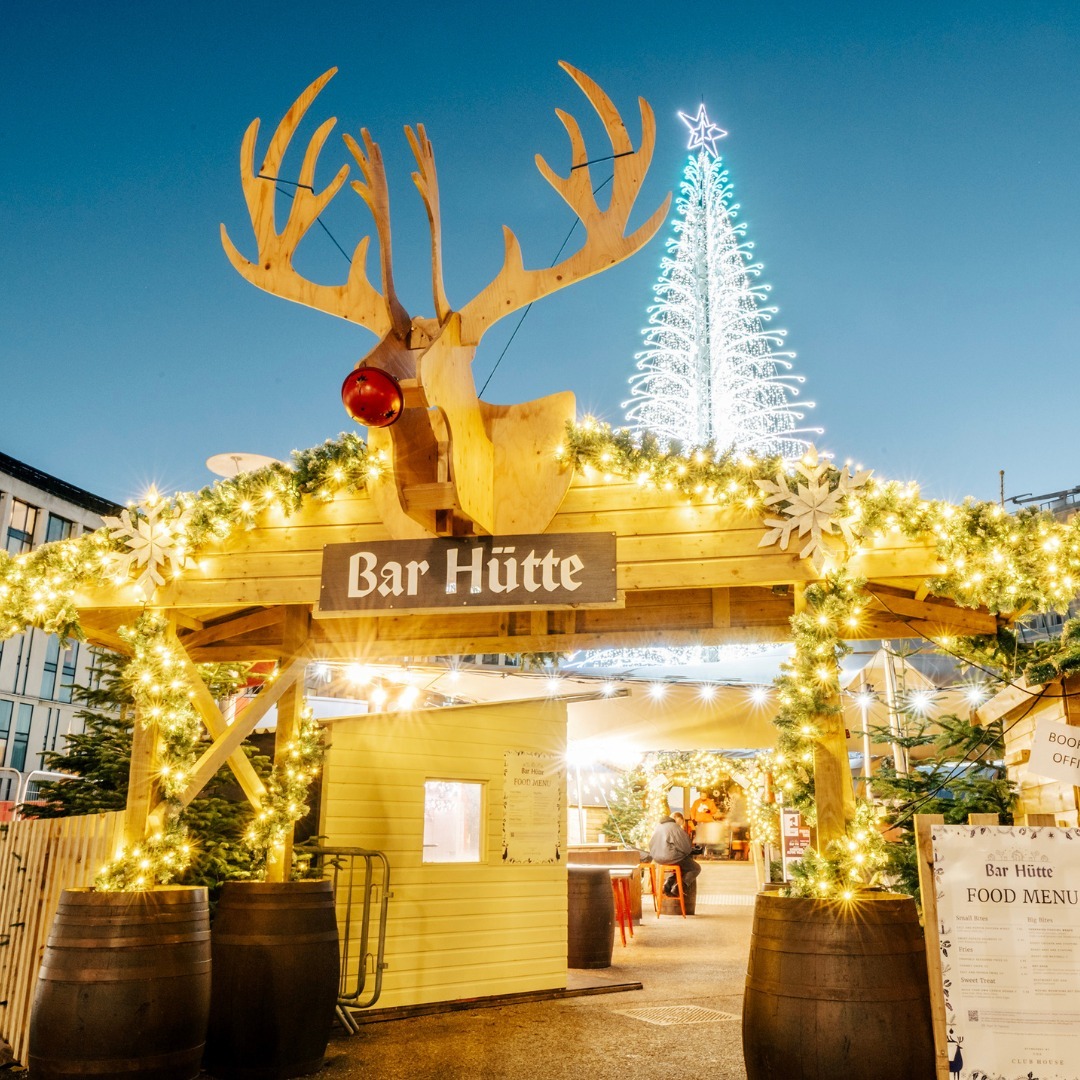 Everyone's favourite singalong karaoke cabins are coming back to Manchester for Christmas, it has been confirmed.
Bar Hütte, the magical Alpine cabin experience with cosy furnishings, twinkling lights, live music sessions, and flowing drinks, will return bigger than ever this year – with not one, but two locations in Manchester city centre.
Inspired by some of Europe's coolest après ski bars, Bar Hütte combines super-snug karaoke hüttes with a vibrant and cheerful alpine atmosphere.
Now in its seventh year, Bar Hütte is seen as a festive staple in the city.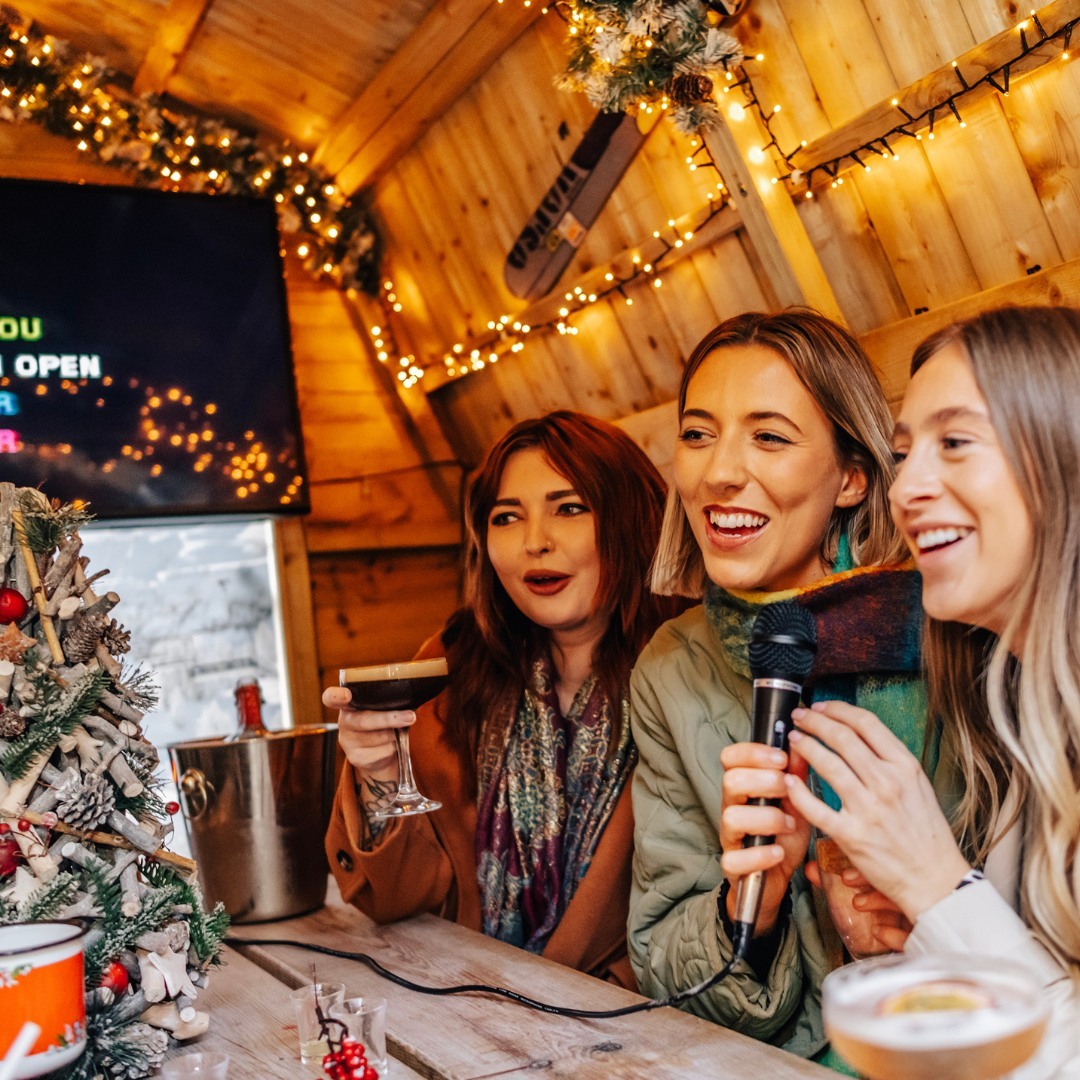 With two magical Christmas courtyards sweeping across the city, the beloved 'carol-oke' cabins will be returning to their home at Greater Northern Square, as well as moving into a brand new canal-side location at Kampus.
While Bar Hütte at Great Northern Square is heading back to Deansgate, with 15 cosy private hüttes neatly-positioned under a heated stretch tent and twinkling lights, Bar Hütte at Kampus will also see a new outdoor terrace, comprising of eight snug, wooden karaoke hüttes nestled beneath the trees, and an 'Aprés Ski Bungalow' serving as an indoor alpine bar.
Bar Hütte at Kampus also teamed up with its neighbours, Nell's and Great North Pie Co, so that hungry foodies can order pizza and pies delivered straight to their hütte via a QR code system.
As well as an entertainment schedule of live singers and DJs, there is a new drinks menu to include winter serves, Instagramable cocktails, plus the legendary Bombardino, and the famous Bar Hütte shot-ski.
Those heading down can enjoy karaoke for up to eight people in a Cosy Karaoke Hütte, or celebrate on a larger scale in a Party Lodge for up to 20 people.
Adam Brady, from HBD – which is one of the Kampus developers, said ahead of Bar Hütte's arrival: "Bar Hütte will transform the Kampus garden from the perfect summer spot to the go-to festive hangout [and] we'll be swapping festival bunting for fairy lights, with the cosy hüttes nestled within the trees, and Après Ski Bungalow providing a proper slice of winter escapism in the heart of Manchester."
At the weekends, and in the lead-up to the big day, there are family-friendly Santa Claus Club sessions too – which includes a karaoke hütte for one hour, hot chocolate, and colouring pads for the kids, plus the chance to get a picture with Santa Claus.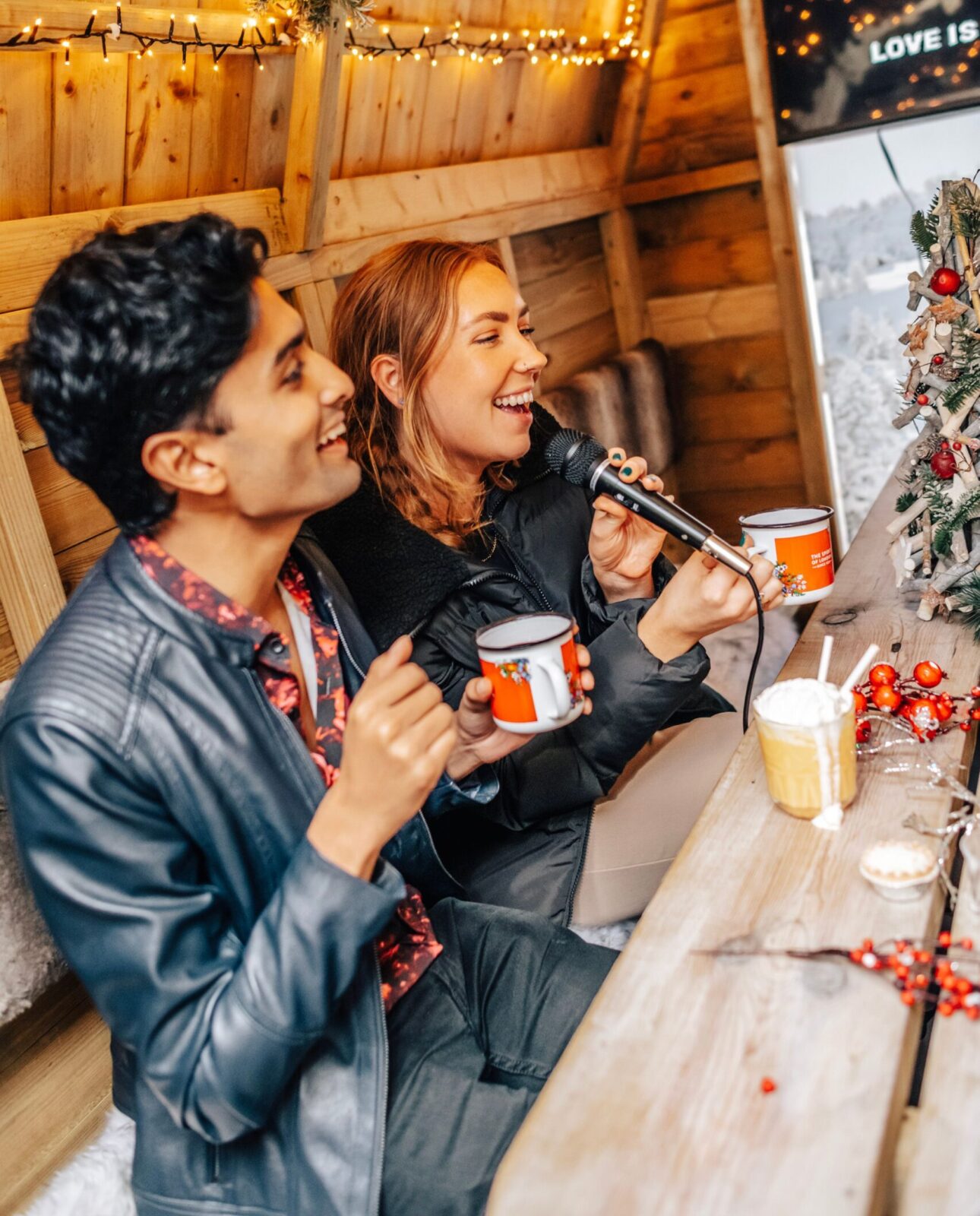 There are also wreath-making sessions to get involved in at both locations, complete with a complimentary glass of prosecco or mulled wine.
Both Bar Hütte at Kampus and Bar Hütte at Great Northern Square will be open to the public on Wednesday 8 November, and bookings have just launched.
Read more:
Weekends and key dates are set to fill up fast, so people are advised to book now to guarantee you don't miss out.
Visit www.barhutte.co.uk to claim your spot for this year's festivities.
Featured image – Bar Hütte