Feature
A Manc's guide to: Fallowfield and Withington, the student suburbs of South Manchester
The times they are a-changing.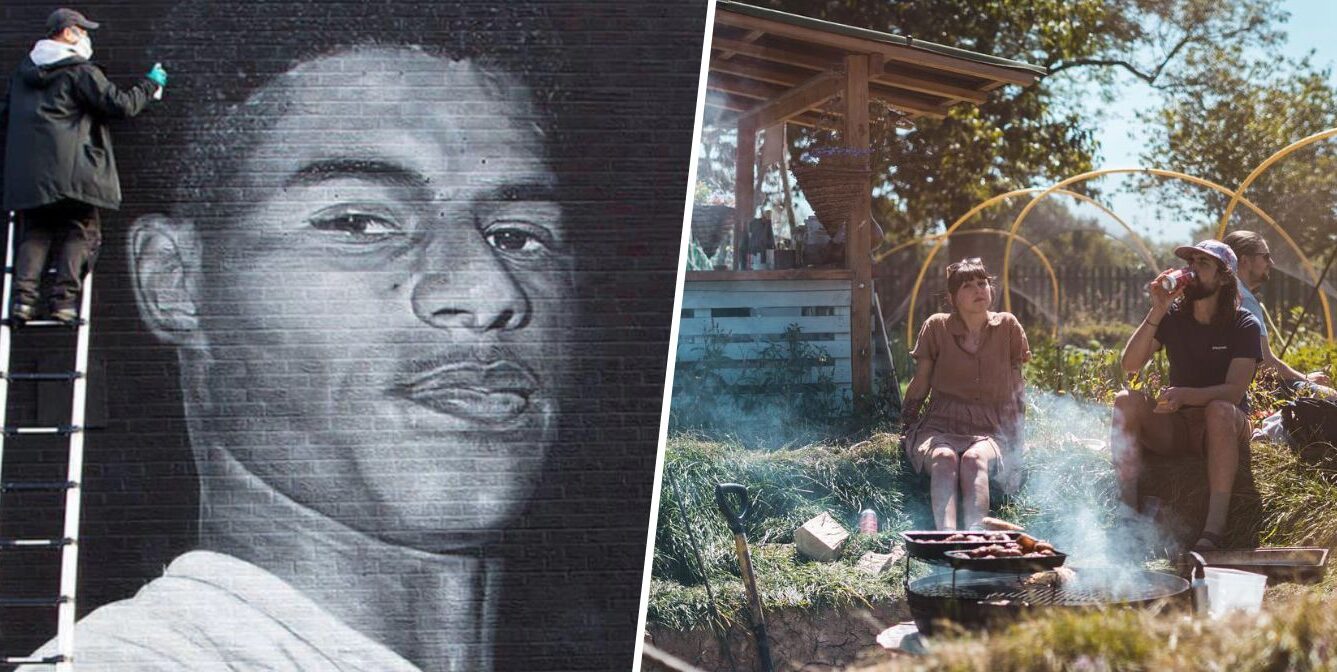 Fallowfield and Withington have long been known as Manchester's student heartland – but things are always changing in these vibrant suburbs and they make a great day out for anyone.
From community projects that have turned blank walls into artwork and empty fields into giant veg patches, to hip new bars and underground nightclubs, there's loads going on.
You can never walk through this part of town without stumbling upon some scene of madness or some sort of creative pop-up.
In our next instalment of A Manc's Guide to: we dig a bit deeper into these brilliant little suburbs just south of the city centre.
Food and drink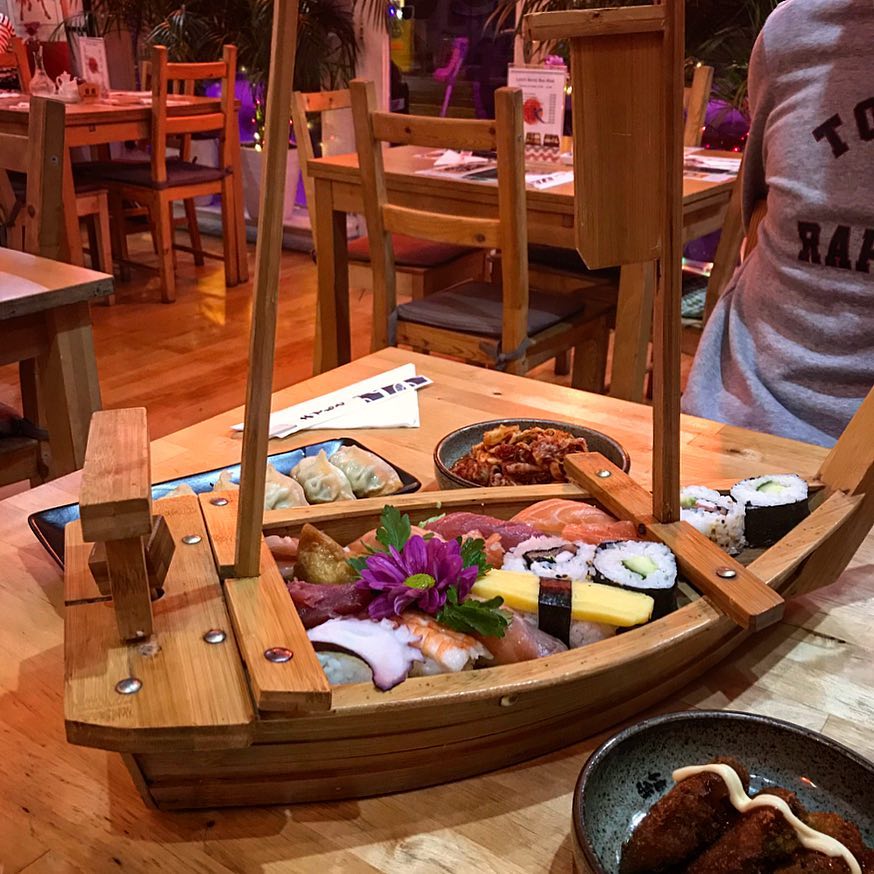 Kyotoya – Famed for its mixed sushi platter, which comes served inside a pretty wooden boat, Kyotoya has been feeding Withington's students and locals for well over a decade. Reasonably priced, find a range of sushi and sashimi, starters and stir-fried dishes on offer.
Fuzion – Another longstanding student favourite, as the name suggests the dishes here are all about fusion. This popular noodle bar sits just opposite Sainsbury's and has been serving up a variety of Pan Asian dishes since 2003.
Tzatziki's – This family-run business in the heart of student land is credited with getting more undergrads through their degrees than any other local eatery. The gyros are legendary, but you'll also find a variety of dishes from Greece, with some wider Mediterranean inspiration. Prices start from £4.30.
Read more: Where to find quality, cheap eats in Manchester city centre and beyond
Fuel – Something of a Withington high street institution, Fuel was cooking up vegan dishes long before anyone thought it was cool. Its quirky interiors make it worth a visit alone, and upstairs you'll often find live music going on in the evening. Basically, it's a whole vibe.
Aladdin's – This Lebanese / Middle Eastern gem is one of Manchester's oldest restaurants, dating back to 1988. It's also bring your own booze, with a conveniently-located corner shop across the road. The chicken kebab is a popular order, but we love its fresh salads, fluffy pittas and homemade baba ganoush.
The Victoria – On any given night, you'll find locals and students rubbing shoulders inside this traditional boozer. A keg of Old Rosie behind the bar is deemed so strong that it's only served it in halves, and out the back, there's a nice little suntrap beer garden (for warmer days). The Vic's pool table and karaoke nights also deserve an honourable mention, oh and you can generally catch live sport here too.
Southside Tequila Joint – Formerly known as Solomon's, this little neighbourhood bar has long been the local of one of Manchester's biggest bar operators. Then, in May 2020, he went and bought into it, turning it into a taco and tequila joint. Happy hour runs from 9-11pm, if you're watching the pennies.
Read more: There's a new 'tacos and tequila joint' opening in Withington next week
Herbivorous – A vegan diner specialising in comfort food classics, all the booze behind the bar is also vegan – something that's harder to find than it sounds. The Big Kahuna Burger (a nod to Tarantino) is a favourite, but the menu also boasts a list of loaded fries, sandwiches and housemade sauces.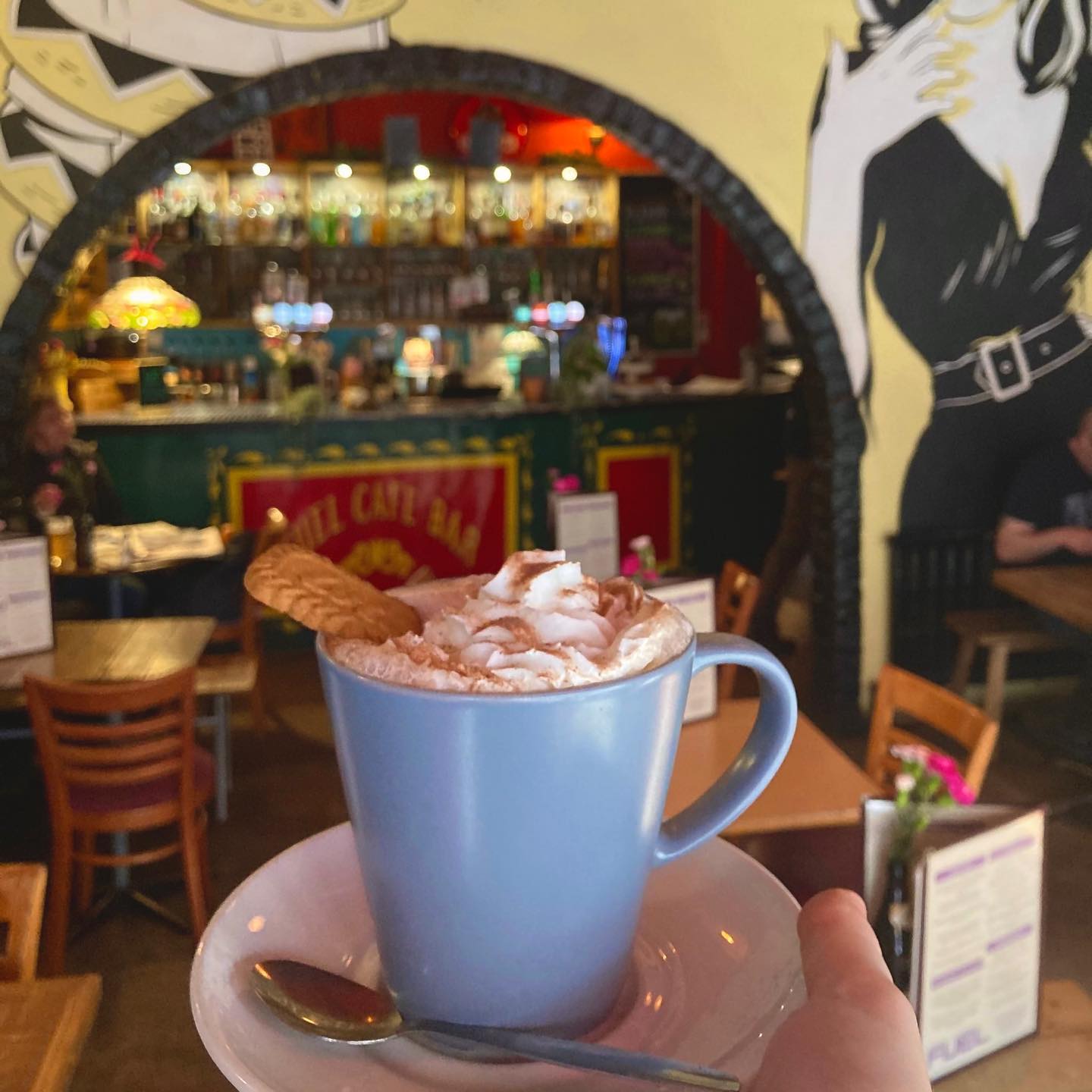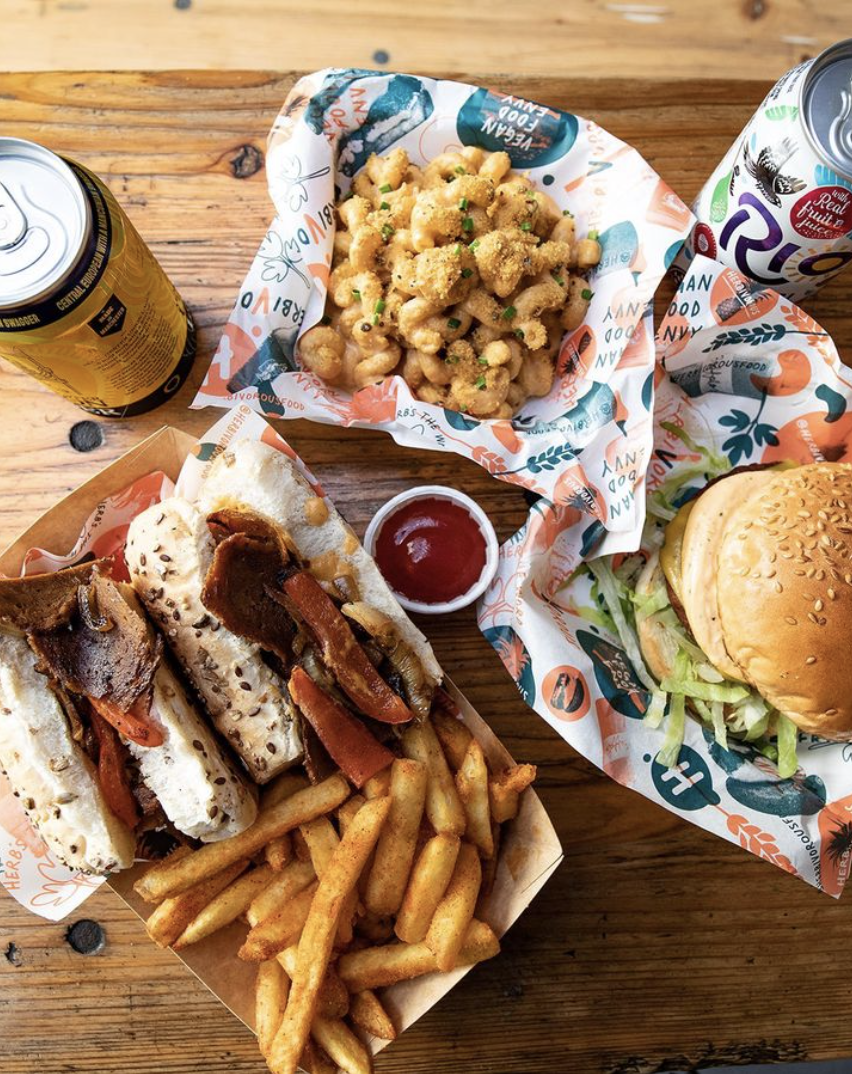 Allen's Fried Chicken – Every drunken night out needs a fittingly greasy takeaway at its end, and Fallowfield is well-equipped. However, not all late-night takeaways are created equally. Allen's certainly hits the spot, with buckets, burgers and popcorn pieces galore.
Michael's English Cafe – No muss, no fuss, this is the place to come for a greasy fry up the morning after the night before. This family-run cafe is open throughout the day, and you'll also find paninis, cold sandwiches and freshly-made sandwiches on the menu.
Cafe Blah – Part coffee shop, part bar, part art gallery, this cute little neighbourhood joint also hosts film screenings using a projector that beams onto its back wall and pop-up vintage clothes sales. Well worth a look-in.
The Orion Pub – A Joseph Holt boozer with a good range of ales on tap, this rough and ready pub can be found just on the edge of Withington estate, en route to Burton Road – just before you head into full-blown West Didsbury territory.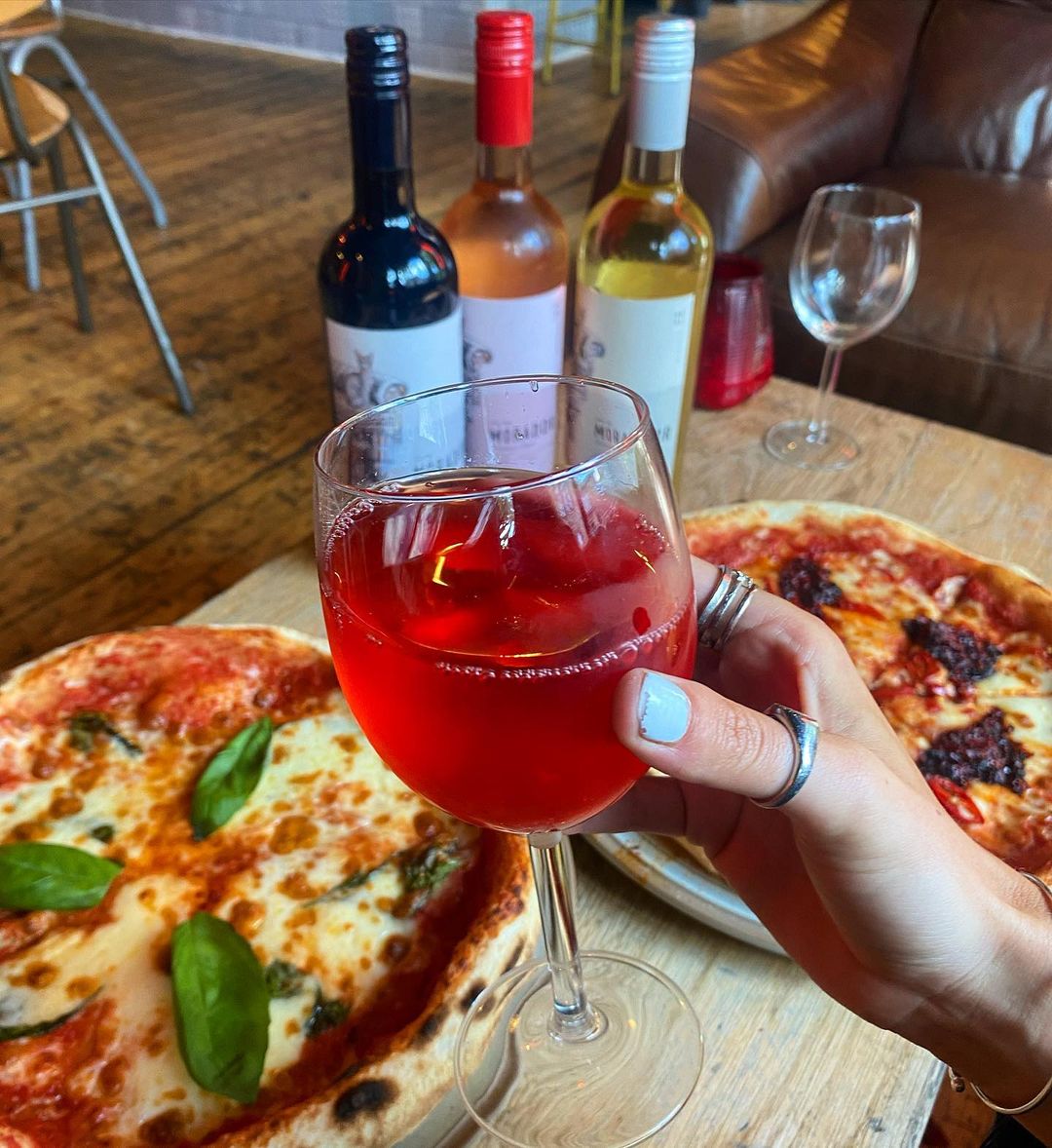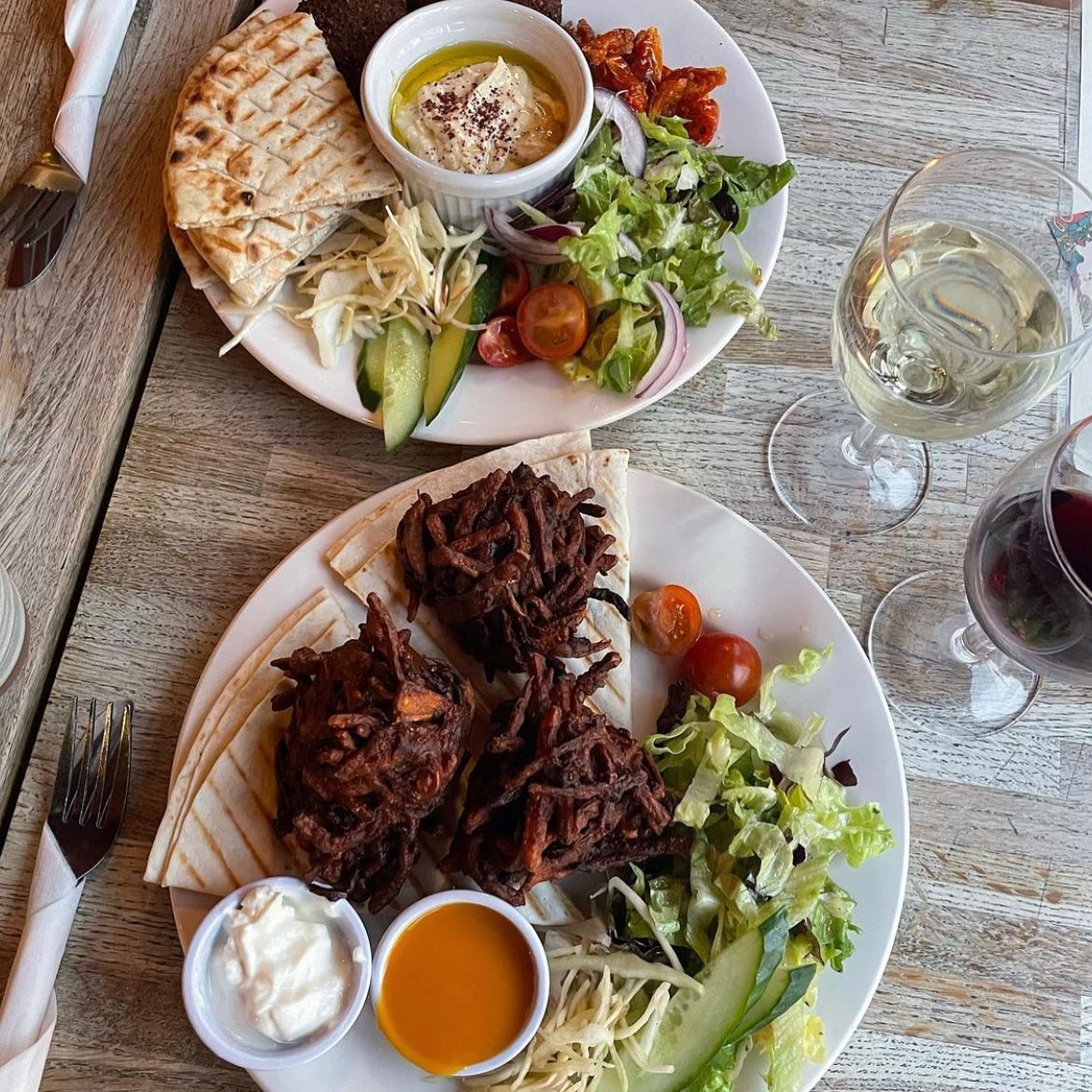 Haus – Said to serve some of the best pizza in Fallowfield, dough here is proved for over 30 hours before being fired up in the oven. Pizza is served from 4pm until late, and Haus also has a decent brunch menu that runs from 10am until 3.30pm every day.
The Friendship Inn – Another solid boozer with a huge amount of outside space, this is the place to be in the summer when you want to sit outside, day drink, and just catch some rays. The beer is pretty reasonable, and there are loads of big screens showing the football if that's your sort of thing.
Coffee Lab – Describing itself as the 'first and only Greek franchise 3rd Wave Coffee in Manchester", this coffee shop can be relied on for a sugar and caffeine pick-me-up, thanks to its decent barista-made brews and array of sweet treats.
Almost Famous – This dirty burger joint started a revolution in Manchester when it first opened behind an unmarked office door in the office quarter. Ten years later, it's still going as strong as ever – with its winning fries, house-made sauces, and flaming Molotov cocktails all proving hits with locals.
Shopping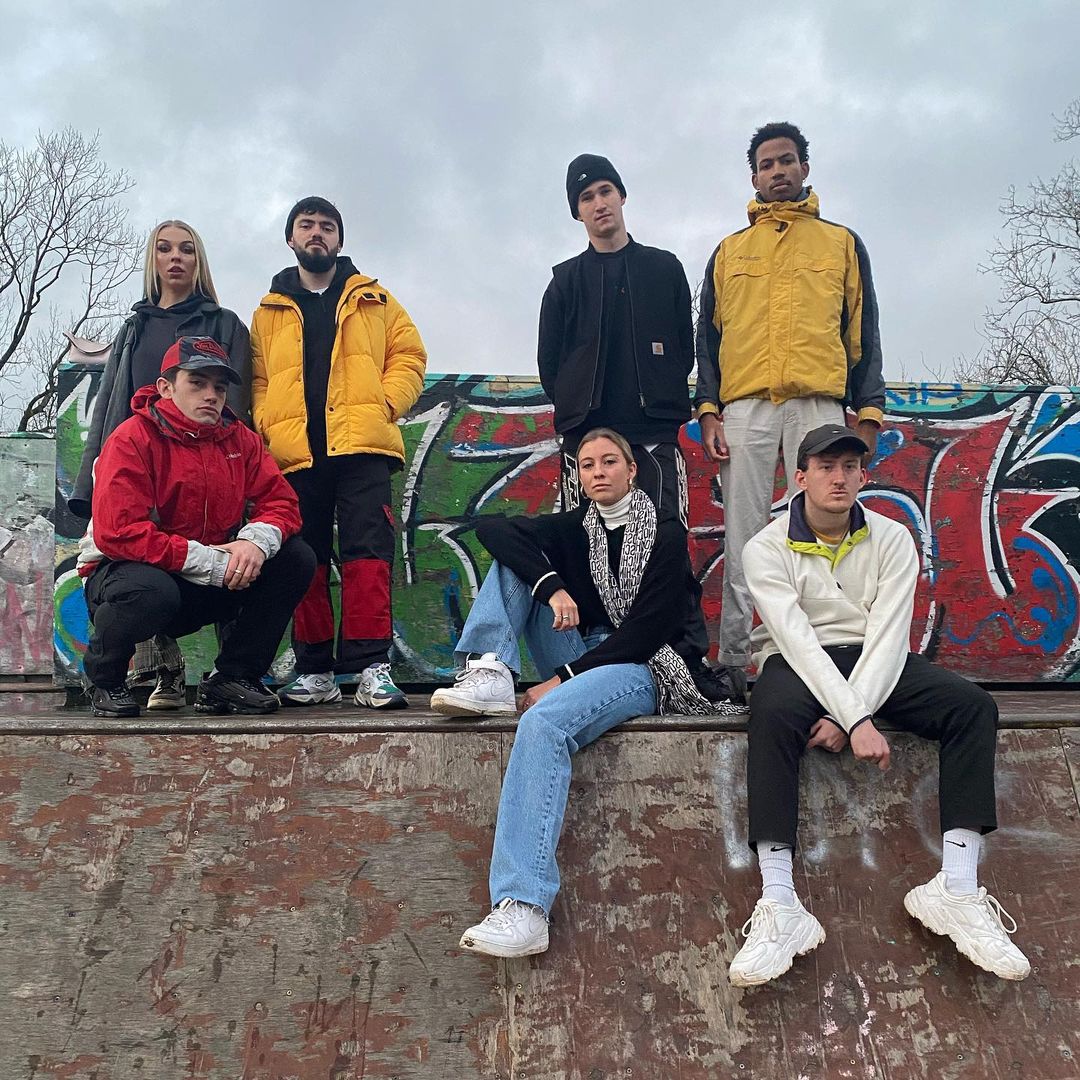 When it comes to Manchester's student heartland, it's all about the cheap, cheerful, and pre-loved.
Vintage fashion is king around Fallowfield and you'll fairly regularly stumble across pop-up sales where you can buy kilos of clothing for a few quid.
Fallow Garms is the best in the business, at one point operating out of Haus but now mostly relegated to the online resale haven that is Depop.
There have also been vintage sales at 256 Wilmslow Road where everything costs less than £20 (so cheaper than a night out, really).
Crossing over into Withington and you'll find independent gems like Mockingbirds, selling a gorgeous range of women's clothing (it is print HEAVEN), homewares and gifts.
A Curious Collection is another jewel, which despite moving out of its proper retail space in Withington has continued to thrive.
Now you'll have to aggressively stalk their Instagram to work out which markets and pop-up events you'll find their curated collections of art, homeware, accessories and more.
Just recently, Alphaville Emporium threw open its doors above Cafe Blah.
It's an independent record store and book shop with seriously sleek mid-century vibes.
Eco-conscious Withington locals will love Lentils and Lather, an eco-friendly and ethical superstore where you can take your own tupperware to fill up with bulk foods and cleaning products.
There's also fresh bread, ethically-sourced coffee, chocolate, and loads more supplies from local independent makers and manufacturers, all plastic-free and sustainable.
Then, of course, there's the mighty Platt Fields Market Garden, a phenomenal community project which regularly hosts markets where you can buy plants, food and other handmade items.
You'll find Manchester Urban Diggers (or MUD) based here too, facilitating all sorts of gorgeous home-grown veggies.
Nightlife and hotels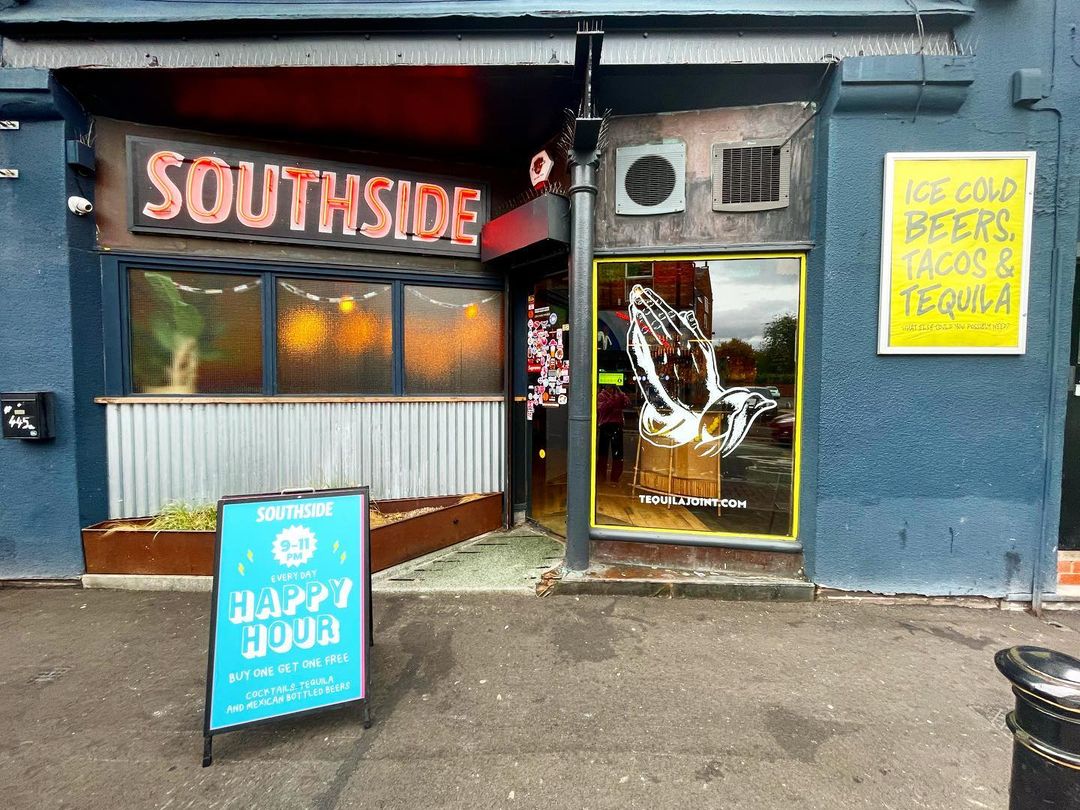 One of Greater Manchester's most successful operators runs a bar out of Withington, so you know you're in safe hands after dark.
Southside Tequila Joint comes from the same team behind Crazy Pedro's, Bunny Jackson's Juke Joint, and Lost Cat, and it's got a real penchant for tacos and tequila (can relate).
Open until 1am and with a wall full of tequilas, it also knocks out a two-for-one happy hour between 9pm and 11pm – you'll never want to leave.
Housed in a former church building, 256 Wilsmlow Road is a party venue with a big roster of live events, as well as themed club nights throughout the week.
You can dance into the early hours at the venue's House Party nights, noughties nights, and at Society Wednesdays, with discount prices on pints, cider, soft drinks, cocktails, bottled beer and shots.
Still going strong is XLR in Withington, where the club nights run allllll week long and the vibes are immaculate.
This tardis of a nightlife hub is a student favourite which gives a platform to up-and-coming DJs – you can see what's coming up and book tickets here.
Withington Public Hall Institute underwent something of a transformation in recent years, and is now a community hub with pizza, pints, and various creative spaces.
It hosts a load of public and private events, and has just recently tested the waters with some live music.
It all started with Repeater, a new music all-dayer that ran through into the early hours – but we can imagine there's plenty more to come.
Culture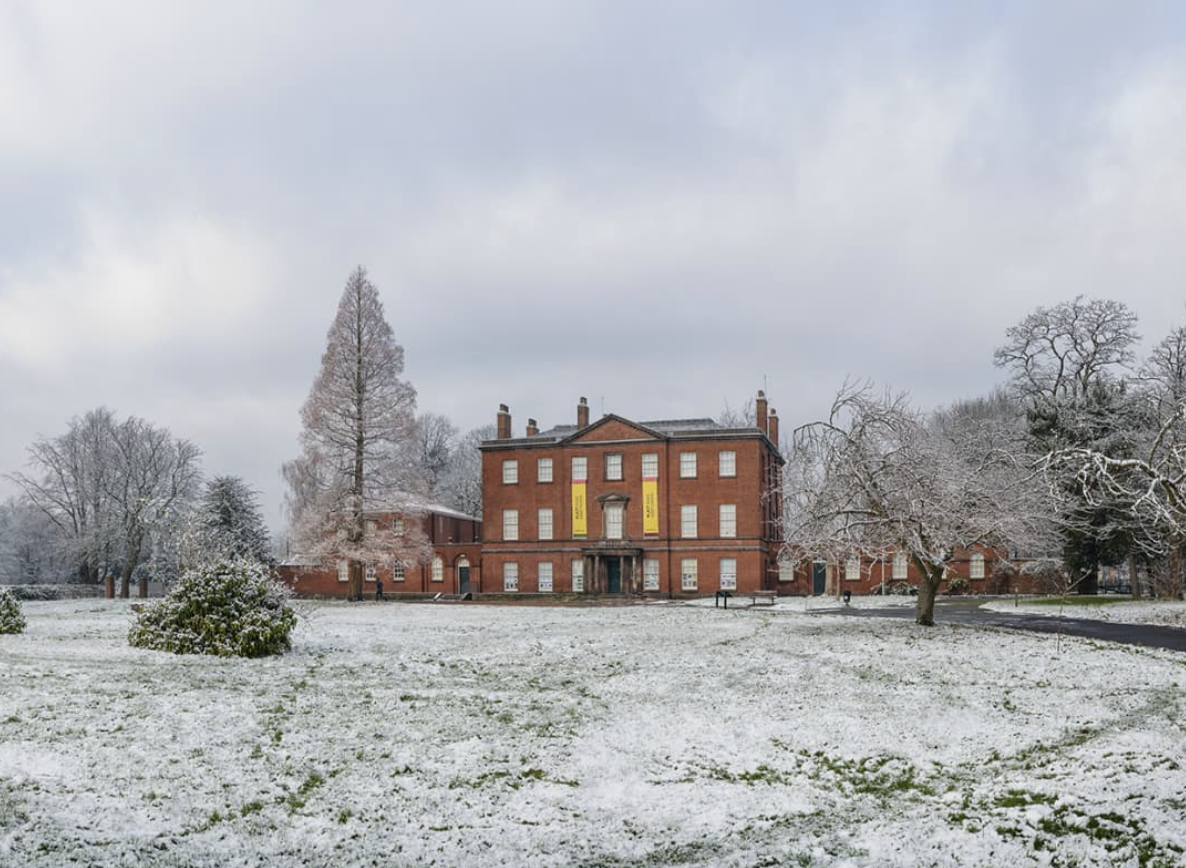 When most people think of Fallowfield culture, they might think of Owen's Park, where the culture revolves around student parties and drinking games.
But there's a bit more to it than the University of Manchester's biggest student halls lets on.
As is usual with Greater Manchester's suburbs, you can find a bit more green space and outdoor activities to enjoy around Fallowfield and Withington.
There's Platt Fields Park, a huge expanse of green with a five-a-side football pitch, tennis courts, BMX track, a lake and boathouse and skatepark.
You can hop on your bike (or scooter, or rollerblades, or just your feet) and travel around the Fallowfield Loop cycleway, which will whisk you all the way to Chorlton along a tree-lined, traffic-free route.
Even walking around the area's more built-up and urban spots is a feast for the eyes, thanks to the arts project Withington Walls.
Boring old shutters, plain walls, and even electricity boxes have been painted by local artists and turned the streets in Withington into one giant, free, outdoor art gallery.
Locals rave about Withington Baths, and for good reason – this charming Edwardian swimming pool with a full gym and loads of fitness classes is a gem.
Platt Hall has stood on a corner of Platt Fields Park for more than 250 years, and until recent years was Manchester's costume museum.
Now, it's going through a transitional phase and goes by Platt Hall Inbetween – while it's closed to the public most of the time, there are open days where you can come and explore its historic interior.
Transport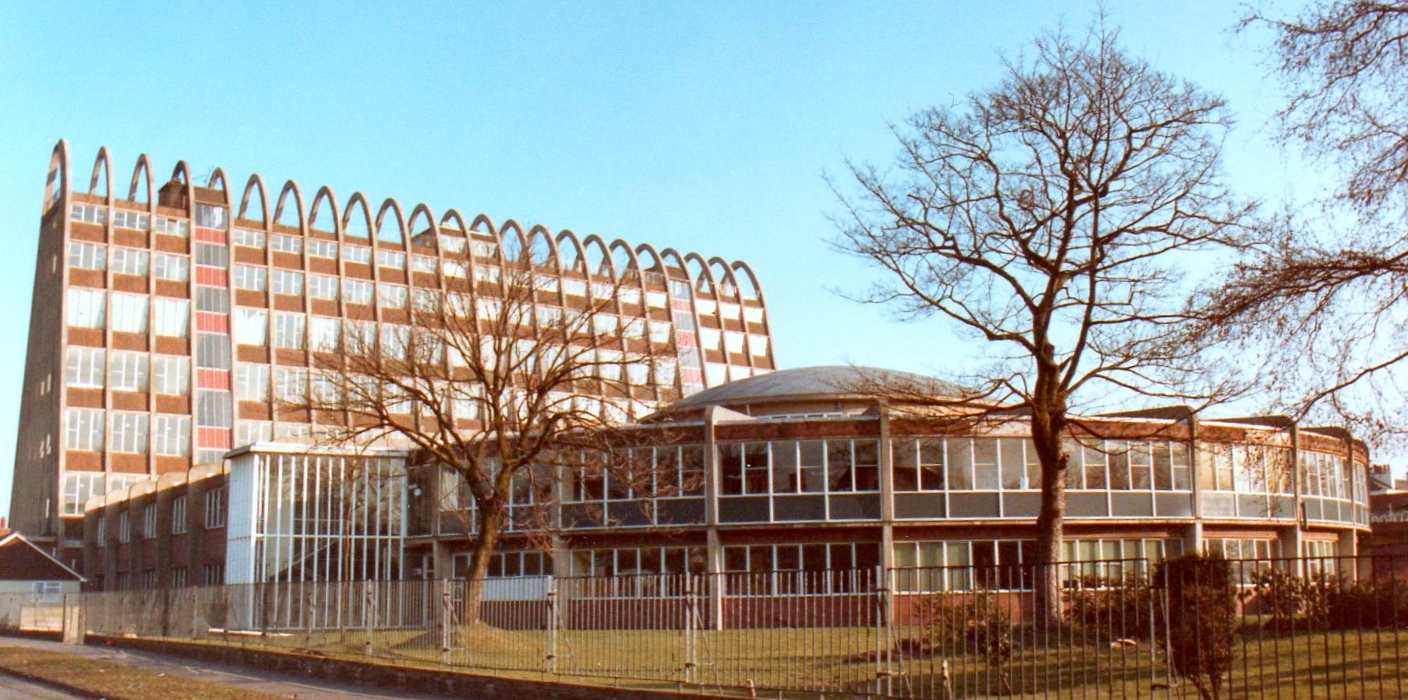 The trams haven't made it out this way yet, but why would you need them when Fallowfield sits at one end of the bus-laden artery that is Oxford Road.
It's also one of the more cycle-friendly neighbourhoods around Greater Manchester, perfect for reliable, environmentally friendly and cheap travel around town.
For Withington, it's just a short walk from Burton Road Tram Stop.
Property
Most of the housing market around Fallowfield is terraced housing, and it's not all stuffed with student pads.
The average price of a terrace house around here over the last year was £217,857, while semi-detached homes tend to sell for around £306,801.
In Withington, the average property price is a little more expensive – you're looking at an average price of £327,805 over the last year.
Here, it's mostly flats that are sold, for around £230,928, while semi-detached properties bump the average up with a usual price around £384,626.
Featured image: Akse P19 / Track Brewing Co