Feature
Cocaine, ghosts and drowning cars: The legacy of Oasis' divisive 'Be Here Now'
Be Here Now hit shelves in August 1997 at the height of Oasis mania and has gone down in history as the group's Marmite record: Loved by some, hated by others.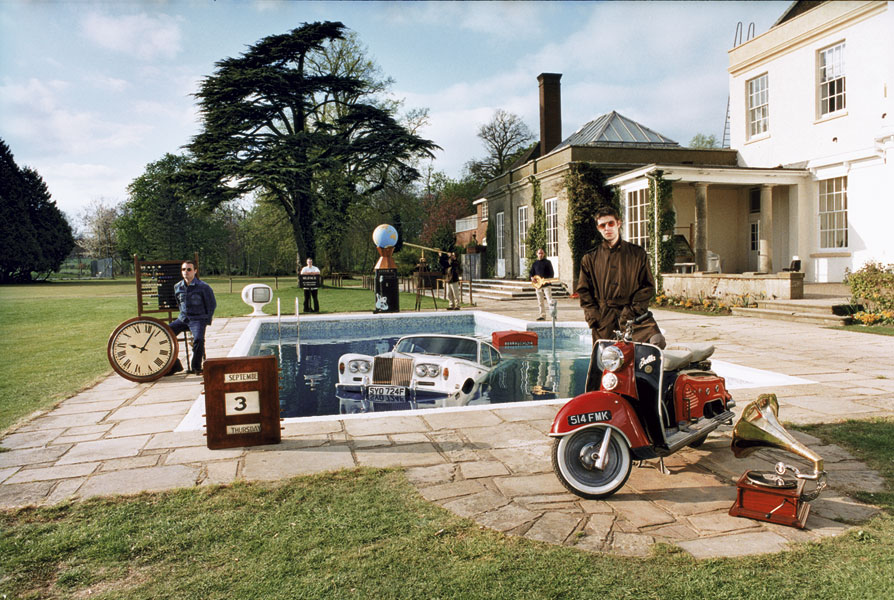 The summer of '96 was the height of Oasis mania.
Not for the first time, the world's eyes were fixated on a group of Mancunian ne'er do wells with immense musical talent and swaggering braggadocio to match.
After two smash-hit records and a pair of Knebworth gigs that attracted quarter-of-a-million punters, Oasis were the biggest thing since sliced bread.
So, after wrapping up at Hertfordshire, they did what any group of young successful lads would do. They went on holiday.
They drank. They partied. They celebrated. But they also made music.
The first blueprints for Oasis' third album Be Here Now were built on the Caribbean island of Mustique in 1996, amidst a swirl of drugs, booze and sunshine.
The CD was on music store shelves a year later – and has gone down in history as the group's Marmite record: Loved by some, hated by others.
Q Magazine called it "Cocaine set to music."
Pitchfork described the sound akin to "hell churning around a cement mixer."
But whilst a general consensus has evaded Be Here Now, there remains a unanimous fascination with the story behind it.
Writing began in Saint Vincent and the Grenadines – which Noel later admitted was a mistake but "a fucking good holiday" – before the band moved recording to the famous Abbey Road in London in October.
Despite being back on British turf, the partying didn't stop.
Oasis took advantage of the studio bar at The Beatles old stomping ground, and after relocating to Ridge Farm Studios in Surrey, they spent a big chunk of time scooping white powder and tricking Liam into thinking his bedroom was haunted by flipping pictures and moving lampshades.
Whilst all this was going on, police and press lurked outside in the darkness, hoping to catch a glimpse of the havoc that was playing out on the other side of the studio doors.
The album was completed at another location in London where hedonism once again ensued, with the group eventually packing a huge bulk of recording into a two-day session.
A final version of Be Here Now eventually arrived in stores on 21 August, sporting fittingly excessive cover art that featured a Rolls Royce dunked in a swimming pool.
People queued around the block to purchase a copy (among them a young Pete Doherty) and the album went to number one in 12 countries across the world, moving over 620,000 units in seven days to become the fastest-selling album in UK history.
Overall sales in Britain would eventually surpass 2.1 million.
Be Here Now was deafening, wall-to-wall bravado – packed with bloated songs that were loud and boastful even by Oasis' standards.
These included the raucous opener 'D'You Know What I Mean'; the title track (borrowed by Harry Enfield for his 'Manky Street' sketch, where a northern-twanged family squabble and demand drugs for breakfast); and the marathon-length closer 'All Around The World' – which powers on for nine minutes filled largely with 'la-la-la's'.
Between the million strings and countless crashing symbols, Be Here Now was a musical reflection of the bedlam surrounding the band at that very moment.
The first wave of reviews were glowing. Critics gushed over the guitar riffs and called it 'true rock and roll', but when the clamour had calmed, many music writers retracted their initial praise; suggesting Be Here Now wasn't actually the classic they'd first believed it to be.
Noel has largely dismissed the record as something of a footnote in Oasis' glittering 18-year existence. But Liam has rushed to defend the album on numerous occasions.
"There are some great songs on there", he told the NME, claiming its only downside was the fact it was "a bit overproduced".
The record continues to split the brothers – and the Oasis fanbase – straight down the middle to this day.
Still, however you feel about Be Here Now, the album is nonetheless a perfect snapshot in time.
This was the world's biggest band attempting to eclipse their own colossal reputation.
The result was mayhem. Whether that's the good or bad kind remains a question for the ages.