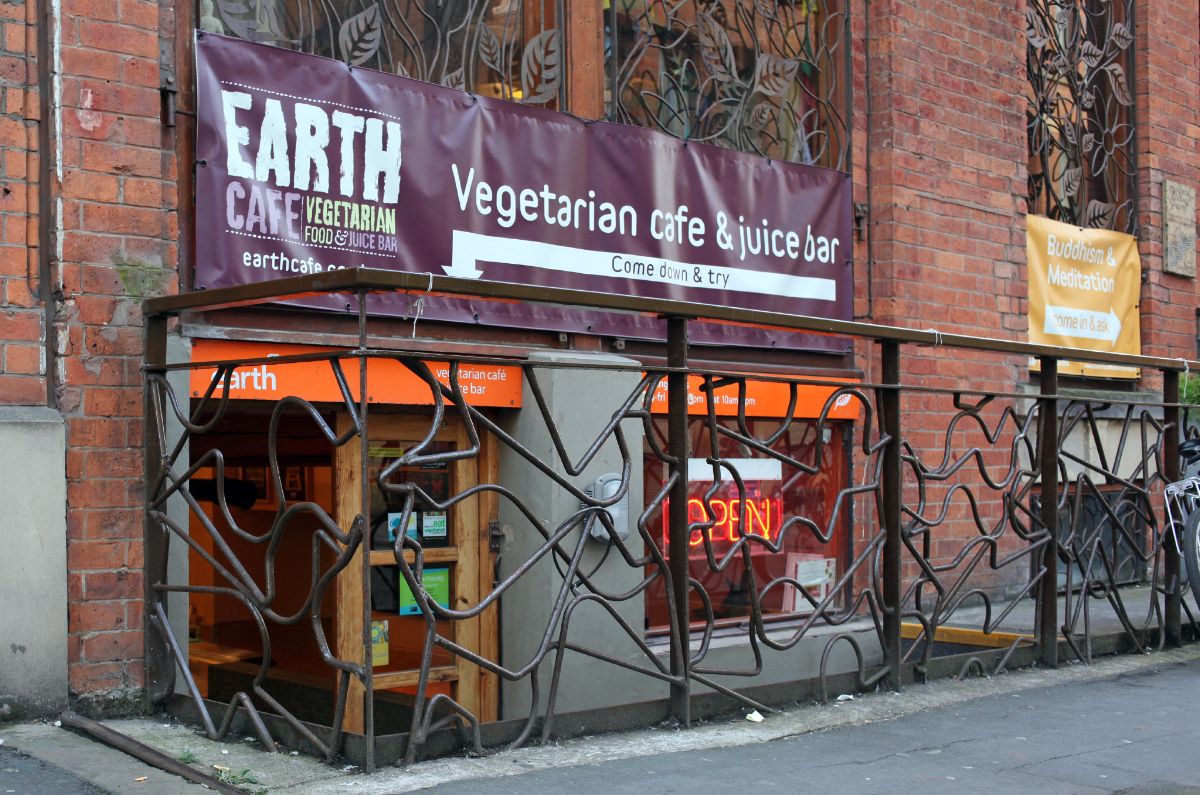 You can't move for vegan cafes in Northern Quarter nowadays. They're ten a penny.
But twenty years ago, anyone embracing an animal-free diet would be hard-pushed to find a meal that wasn't a sad-looking salad haphazardly thrown together by an exasperated chef.
Back in the nineties, even half-decent vegan food was in desperately short supply across Manchester.
But there was one exception: A tranquil little snack bar tucked away off the beaten track down Turner Street.
When 'Earth' officially opened as part of the Manchester Buddhist Centre in 1997, it was one of the first cafes of its kind.
Whilst other local eateries were cocooned in the waft of fried meats and cigarette smoke, Earth was preoccupied with showcasing how delicious – and beneficial – fruit and veg-based lunches could actually be.
Half a dozen years before doctors were officially rattling off advice about getting your 'Five Fruit & Veg A Day', Earth was providing its patrons with next-level nutrition with top-notch taste.  
There's no denying that this cosy NQ bistro was something of a trailblazer in healthy eating hospitality. And that's what makes its demise even more dismaying.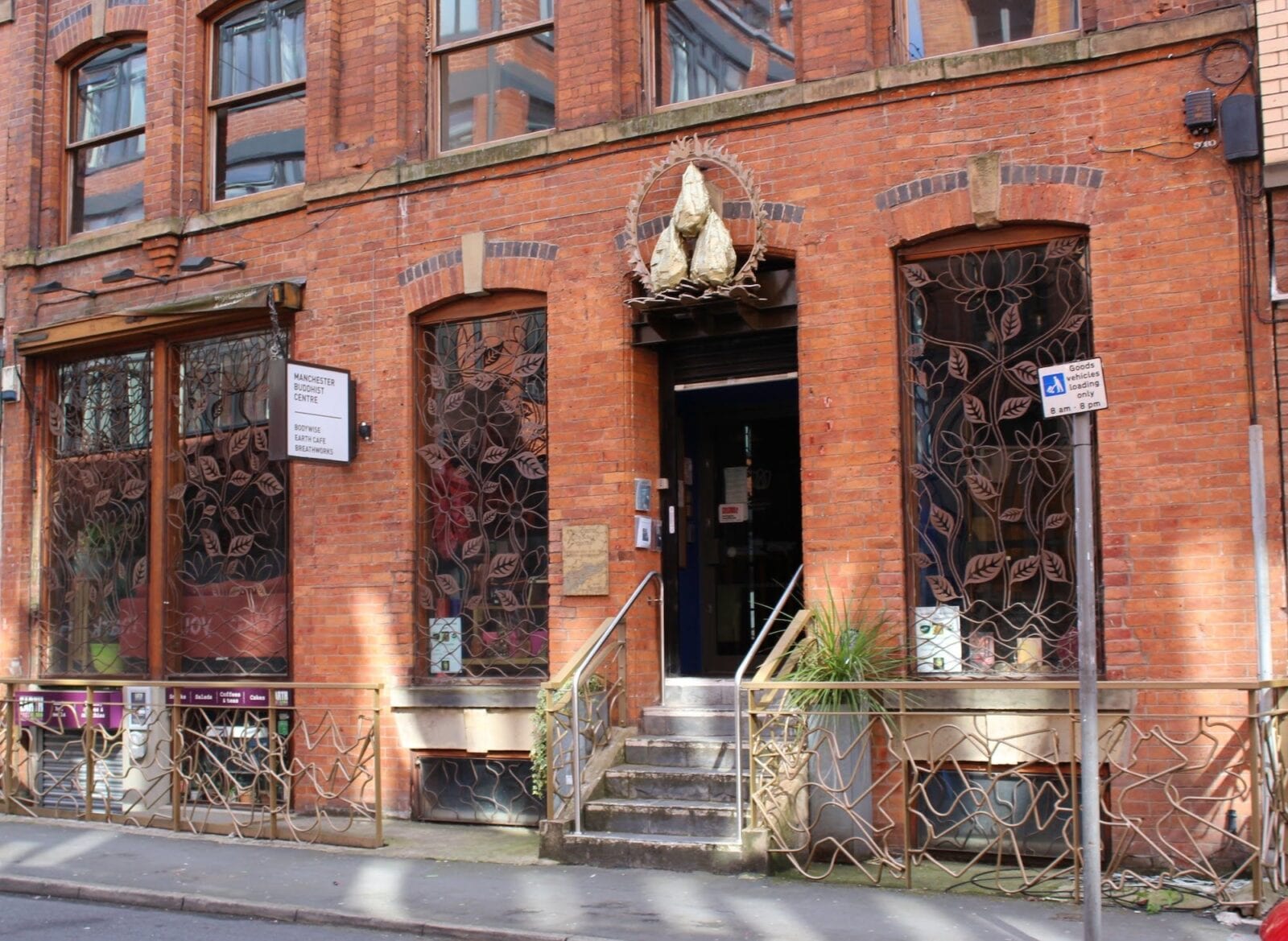 Despite the stature, recognition and popularity Earth acquired over the subsequent two decades, its owners announced last week that its doors would never open again.
Earth Cafe is gone for good.
Speaking to The Manc, Vidyapala, Communications Manager at the Buddhist Centre, said it was a 'financial decision.'
"Patrica and her son have been running the cafe for the last decade; but they just didn't think it was feasible to reopen again given the reduction in people coming in," he revealed.
"It was once a place where you could get great vegan food you couldn't get elsewhere.
"But vegetarian and vegan cafes have become more ubiquitous now; the competition is so much higher. I suspect that has come into the mix and played a role in the closure."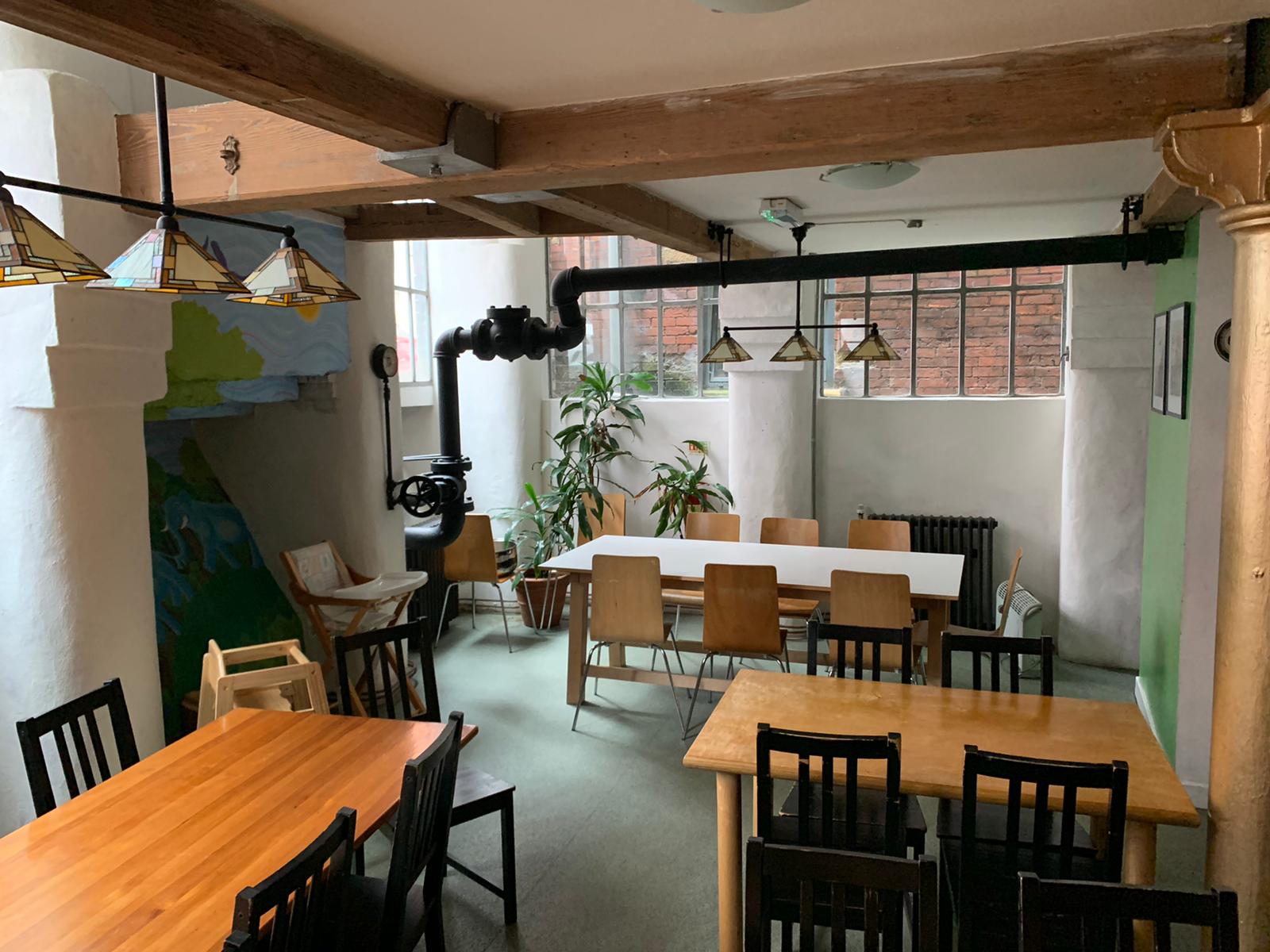 Losing Earth Cafe is a big blow for Manchester, which has seen many of its most beloved institutions permanently shutter-up due to the current economic climate.
But the eatery was also invaluable in how it functioned as something of a gateway for the Buddhist Centre.
Those intrigued by the prospect of learning more about Buddhism and spirituality would often visit Earth first to ease themselves in, before moving further into the venue once they'd had a bite to eat.
"It's been quite interesting, when people found out it was closing, one of the impressions I got was that it was part of the experience of the Buddhist Centre," Vidyapala explains.
"Some of the people who came down to the centre were interested in Buddhism but were perhaps a bit intimidated at actually going into the Centre.
"The cafe helped to ease them in almost. People would come to the cafe and then check out the centre upstairs."
The future for the cafe space, where owners once plated up wholesome piles of healthy food alongside coffee and juice, is uncertain.
Vidyapala says there may be plans later down the line to do something else, but for the time being, the loss is a little too raw.
Attention is mostly focused on the Buddhist Centre itself – which has found a way to continue operating despite the lockdown measures imposed for a great portion of 2020.
"It's been tough for us," Vidyapala admits.
"But we are starting to run more in-person classes slowly, just on Tuesdays for the time being, and the numbers have to be very limited because of social distancing.
"We've got an online programme of meditation and web-based classes which we've been running over the past few months.
"We're a big, busy centre, still. We're always seeing people getting involved at all different levels; some who've been coming for donkey's years and others who are dipping their toe in and coming to the occasional class.
"It's quite a big community. All sorts of people come down."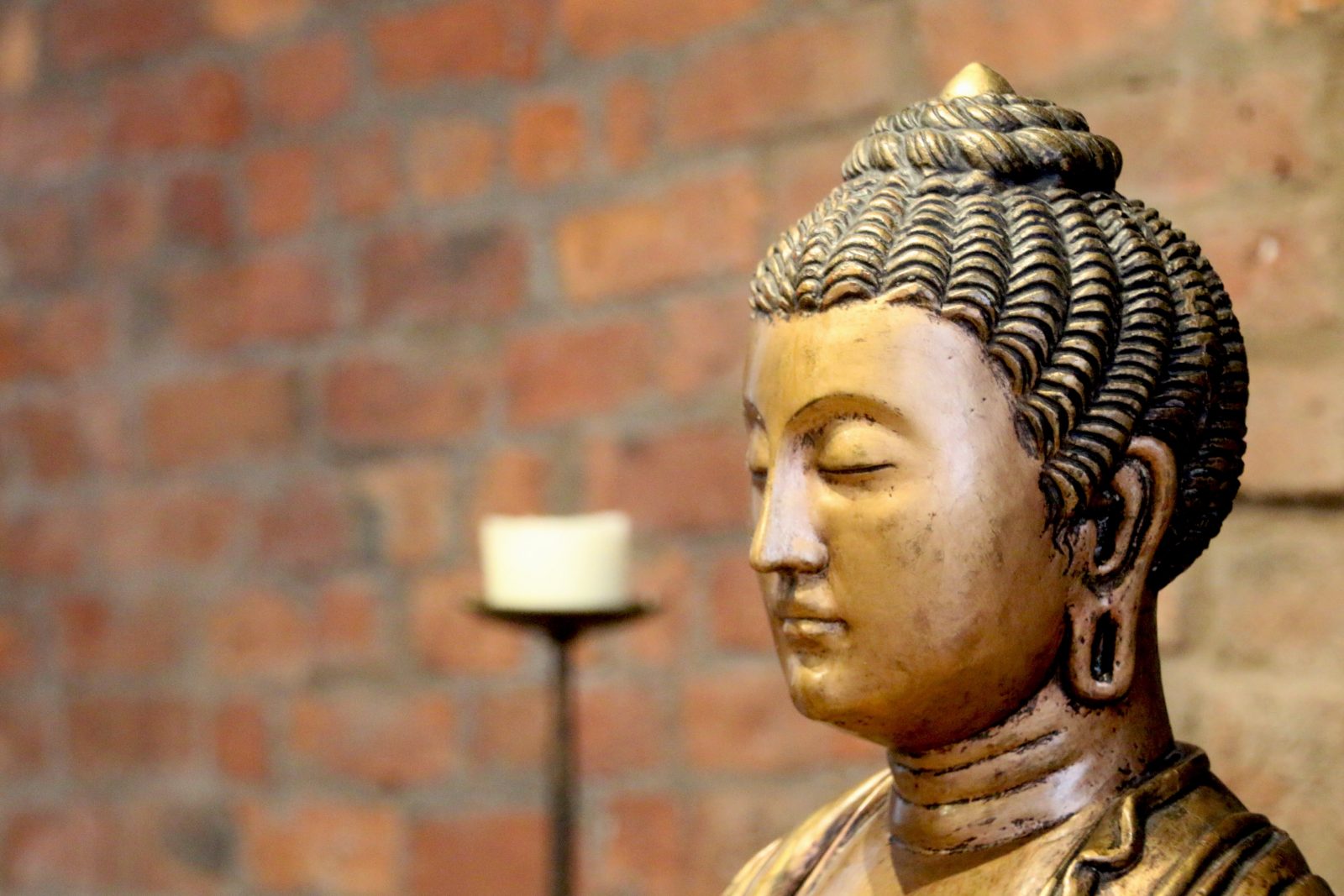 Whilst Earth Cafe – an old access point for Buddhist Centre visitors – might be gone; Vidyapala wants people to know that the Centre itself remains one of the most welcoming locations in the Northern Quarter – with a friendly community to match.
"Everyone's welcome to come to the Buddhist Centre – you don't have to be a Buddhist," Vidyapala assures us.
"You can look around our bookshop. You can ask questions to our receptionists about Buddhism, meditation and how these things can change your life.
"Anybody and everybody is welcome."
2020 has kept Manchester on tenterhooks; creating stress and concern beyond the likes of which many have never felt before.
But at the Buddhist Centre, the queasy racket of COVID melts into barely-audible background noise.
Taking a step inside takes you a million miles away from the world outdoors.
Learn more about Manchester Buddhist Centre by visiting their website. You can also follow them on Facebook, Instagram and Twitter.
Attending classes and making donations all make a huge difference to the survival of the centre. You can discover more about ways to help online.