Feature
Humphrey Chetham – The Mancunian behind one of the oldest public libraries in the world
The story of why the Chetham name holds such a great deal of significance in Greater Manchester.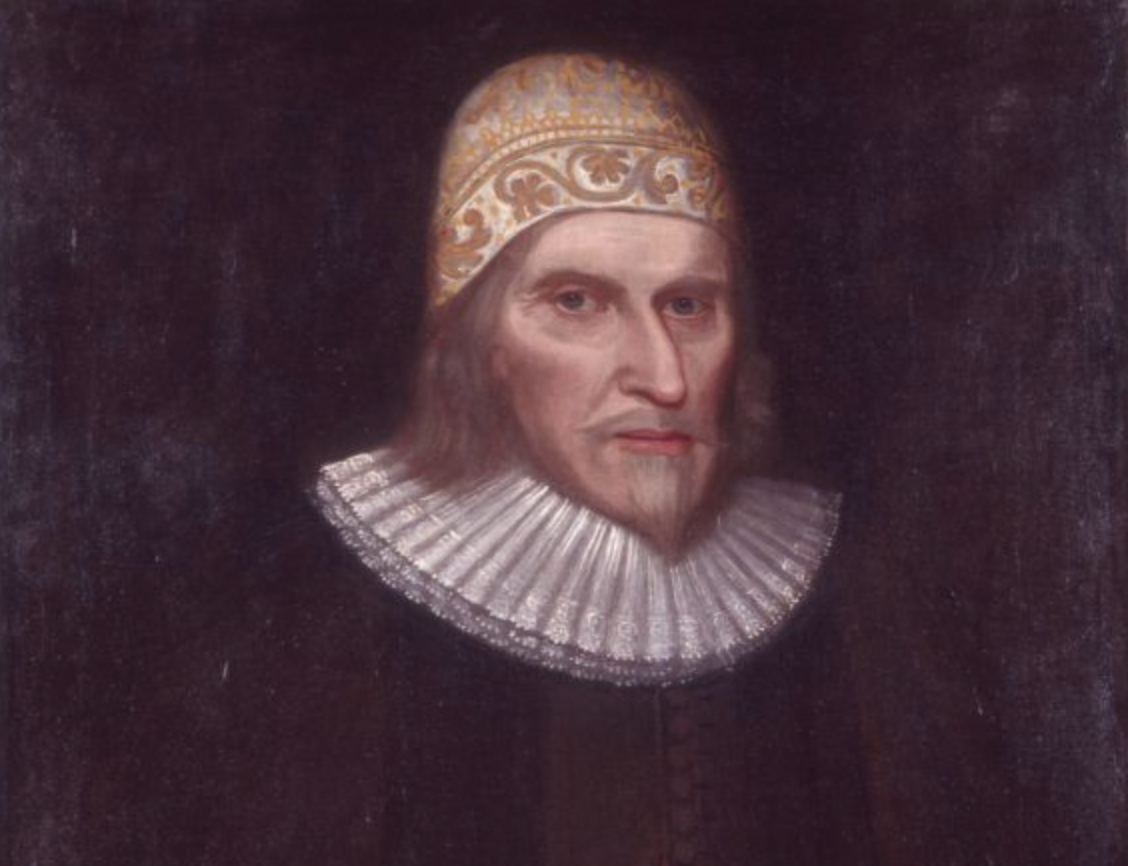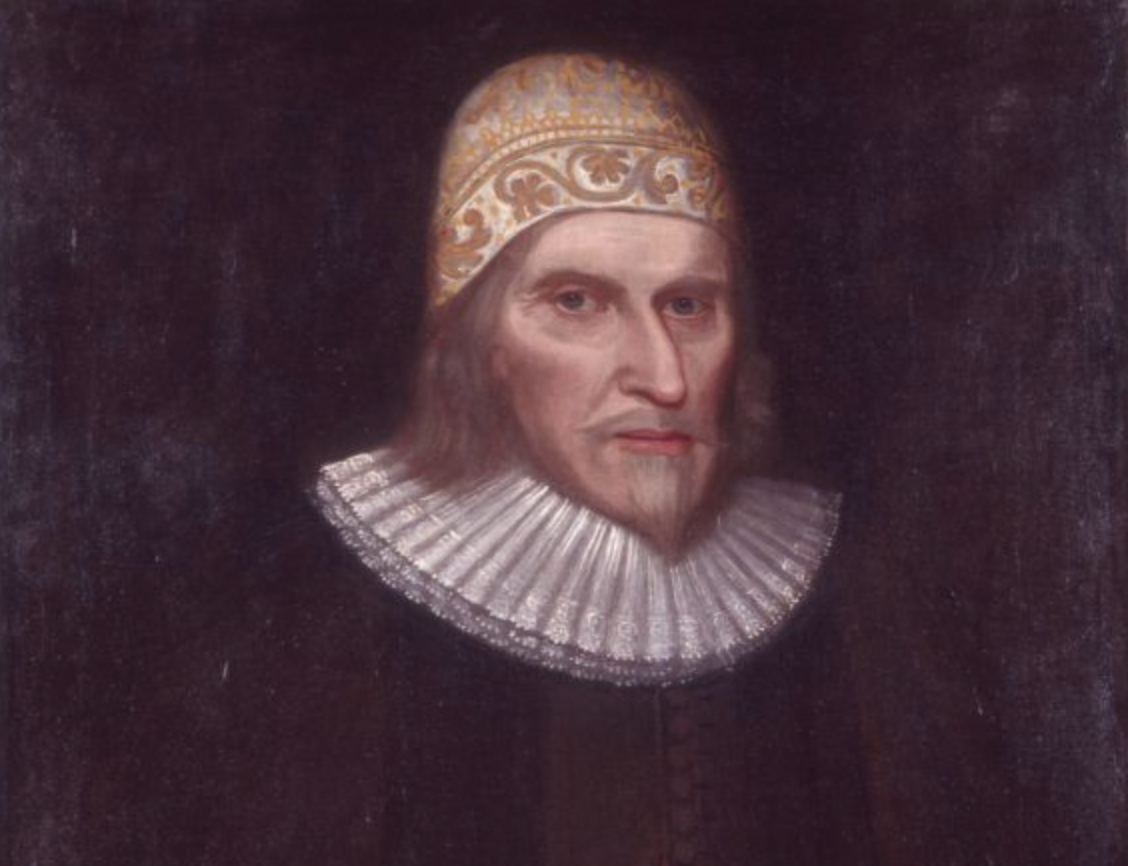 The Chetham name holds a great deal of significance in Greater Manchester.
Whether it's a name you're familiar with, a name you've seen mentioned before, but are unsure of its importance, or a name you're just hearing for the first time right now, there's no denying what it means to our region.
It's a name you'll find simultaneously bestowed upon a former public hospital turned world-leading independent music school, an 178-year-old text publication society concerned with the history of North West England founded in 1843, commemorated in the window of Manchester Cathedral, proudly featured on the front of two local statues and a mural, heavily linked to both Clayton Hall, near Droylsden, and Turton Tower, in Bolton – as well as popular pub in a nearby village – and most-notably, of course, the oldest public library in the English-speaking world, located right here in Manchester city centre.
But who does this surname actually belong to?
Just who is it that we have to thank for the integral part played in shaping the cultural landscape of our wonderful city and wider community that we so frequently enjoy today?
That would be Humphrey Chetham.
Humphrey Chetham made his name as an English textile merchant, financier, and philanthropist.
He was born on 10th July 1580 in Crumpsall, and was the son of Henry Chetham – a successful Manchester merchant who lived in Crumpsall Hall – and his wife Jane, who was the daughter of Robert Wroe of nearby Heaton.
He was educated at Manchester Grammar School, and then in 1597, was the made the apprentice to Samuel Tipping – a well-known Manchester linen draper.
In 1605, Humphrey moved from Manchester to London with his brother George.
The pair joined forces to trade in various textiles, primarily fustian – a strong woven fabric made of linen and cotton – and the business partnership went on to become highly successful, thanks to the fact that the fabric they were trading was bought in London and then sold for a higher price in Manchester.
Having made his fortune, and now a shrewd and successful businessman, Humphrey began to purchase land and property in the Manchester area in the 1620s, with his first notable purchase being the acquisition of the 15th-century manor house Clayton Hall, close to his hometown, then followed by the purchase of the scheduled ancient monument and a grade I listed building, Turton Tower in Chapeltown, Bolton, which was bought from William Orrell in 1628.
After his huge wealth and success became known to the crown, Humphrey was asked to be knighted in 1631, but he declined the honour, and was subsequently fined for his refusal.
But in 1635, he was offered a job he was unable to refuse and became the High Sheriff of Lancashire.
His continuing list of titles and roles didn't stop their either, as in 1643 he was forced into the position of General Treasurer of Lancashire, but we was said to have found this one very difficult to manage as a result of his old age, and therefore turned down a second term.
For many years prior to his death in 1653, Humphrey Chetham had attempted to make provisions for a large charitable scheme, but as time went on, he also began to obtain debts from his businesses, and began to fear that when he eventually passed on, parliament would take his money.
He therefore donated money to form a blue coat school for forty poor boys, which later became Chetham's Hospital, and then the institution we know today as Chetham's School of Music.
He also left money to establish what many would consider his greatest legacy, the iconic Chetham's Library – founded in 1653 under his will for the education of "the sons of honest, industrious and painful parents" and for the use of scholars – which is known as the oldest public library in the English-speaking world, and has a rich history of its own.
The Chetham's Library is known for being the regular meeting place of Karl Marx and Friedrich Engels, when Marx visited Manchester in the summer of 1845, with the research they undertook during this series of visits to the library ultimately leading to The Communist Manifesto, and therefore making the library a site of historical importance for visiting communists, as well as firmly cementing the Chetham name into global history.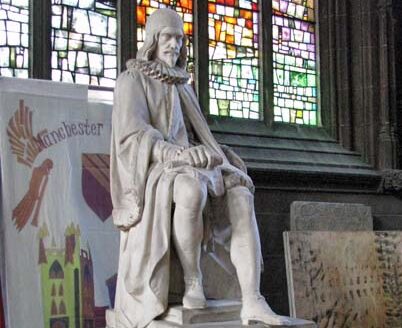 Humphrey Chetham also left additional funds to pay for books on his death, and it's said that more libraries were also constructed later on from this money.
And it's from those charitable efforts and good will that he will always be remembered by Mancunians.
He truly did leave a legacy.