Feature
The charming new cafe in Saddleworth park serving hearty all-day butties and cakes
Grandpa Greene's has opened its new cafe in Uppermill and it is absolutely gorgeous.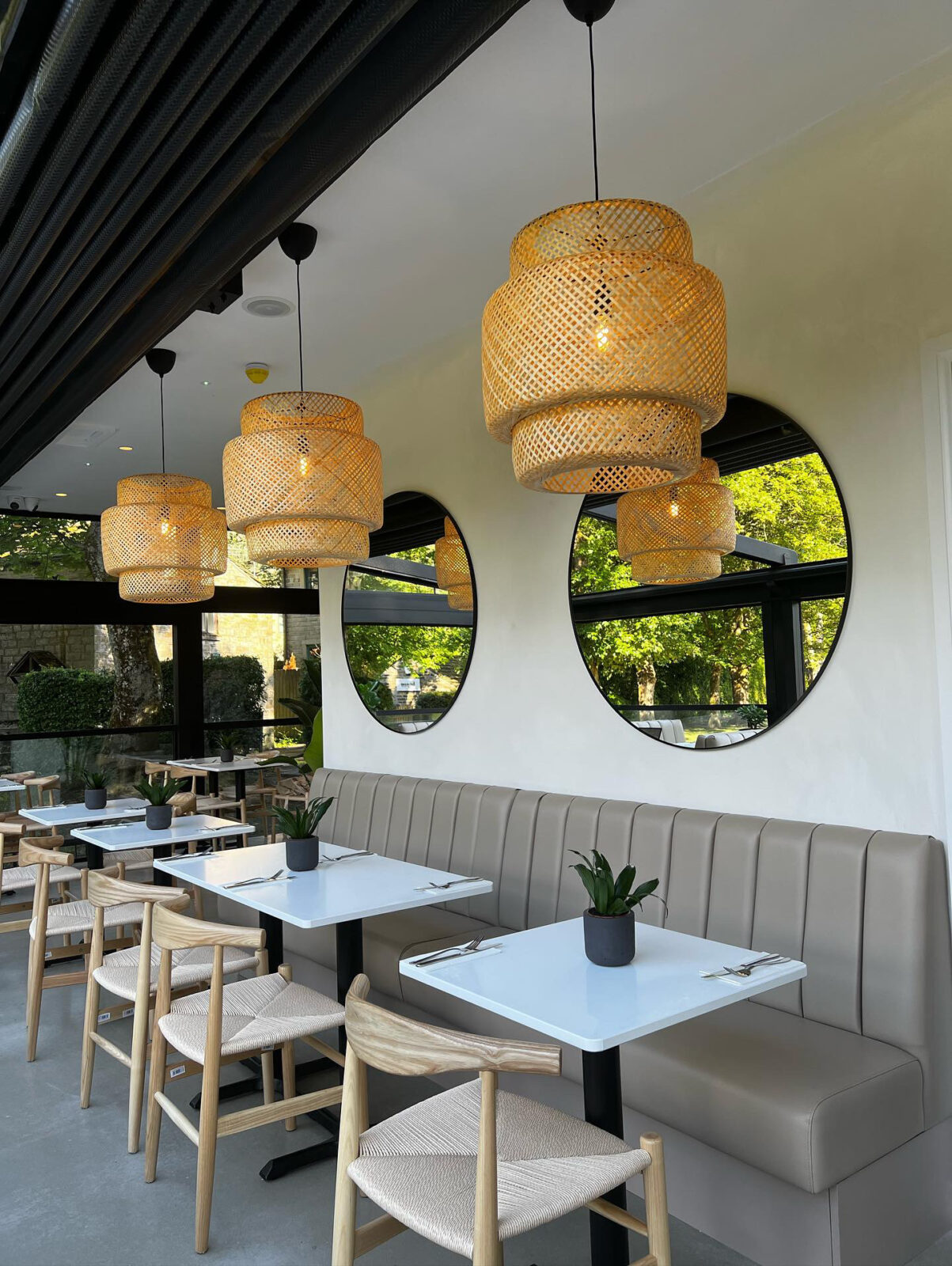 Diggle-based ice cream company Grandpa Greene's has opened a new cafe in Uppermill, Saddleworth, transforming the site of an old public toilet into a charming little bistro.
The new cafe and restaurant at King George V Playing Fields is the second location for the team behind Diggle's popular ice cream parlour, famed for its indulgent desserts, cakes, hot chocolates, and other sweet treats.
After officially opening on Father's Day weekend, the new cafe can be found at the edge of the park serving up its famous luxury ice creams as well a range of hearty sandwiches, cakes, and hot and cold drinks.
A long time coming, the new opening had several objections at its planning stage which means that alcohol is currently being served inside the cafe only with food.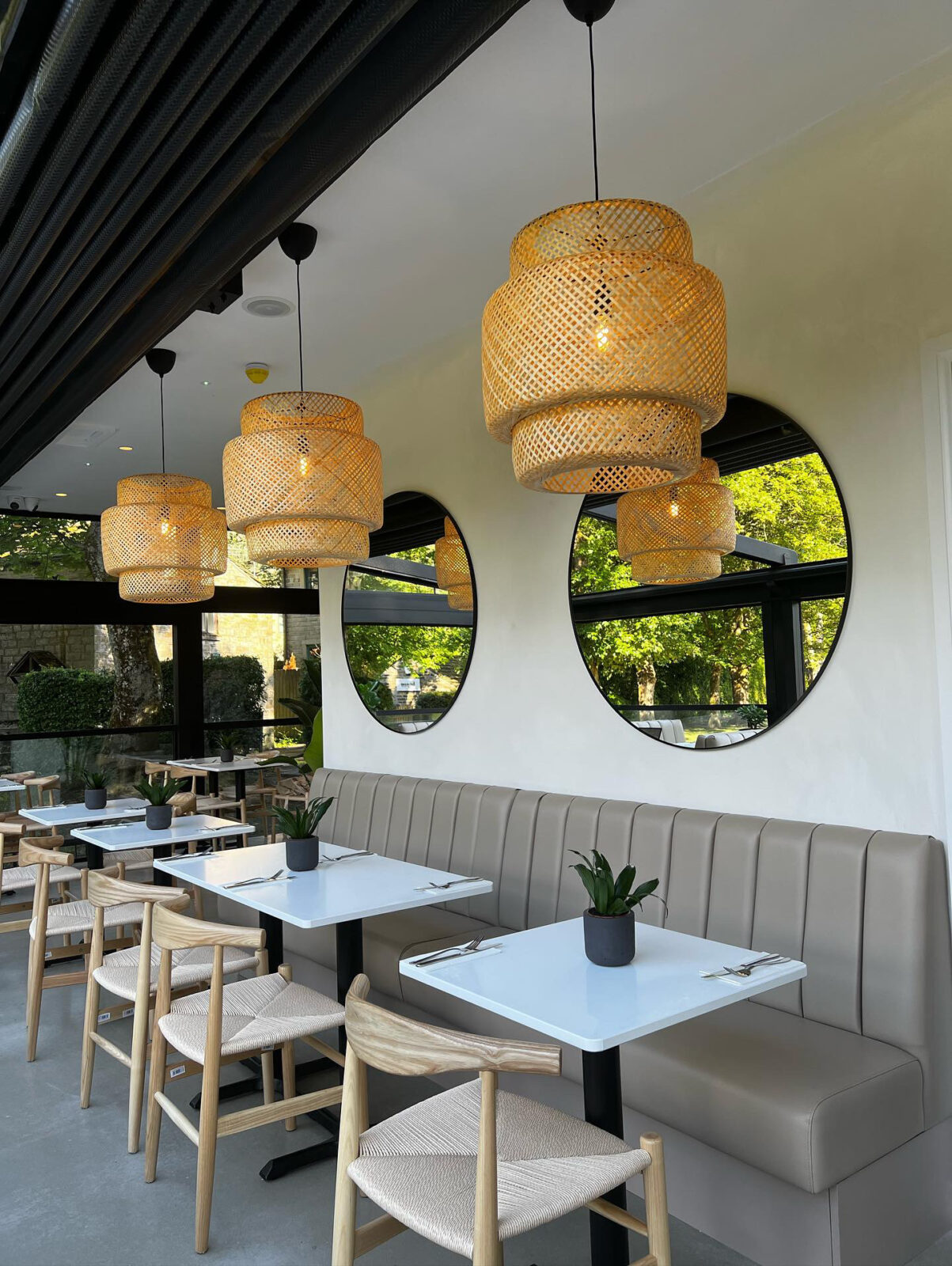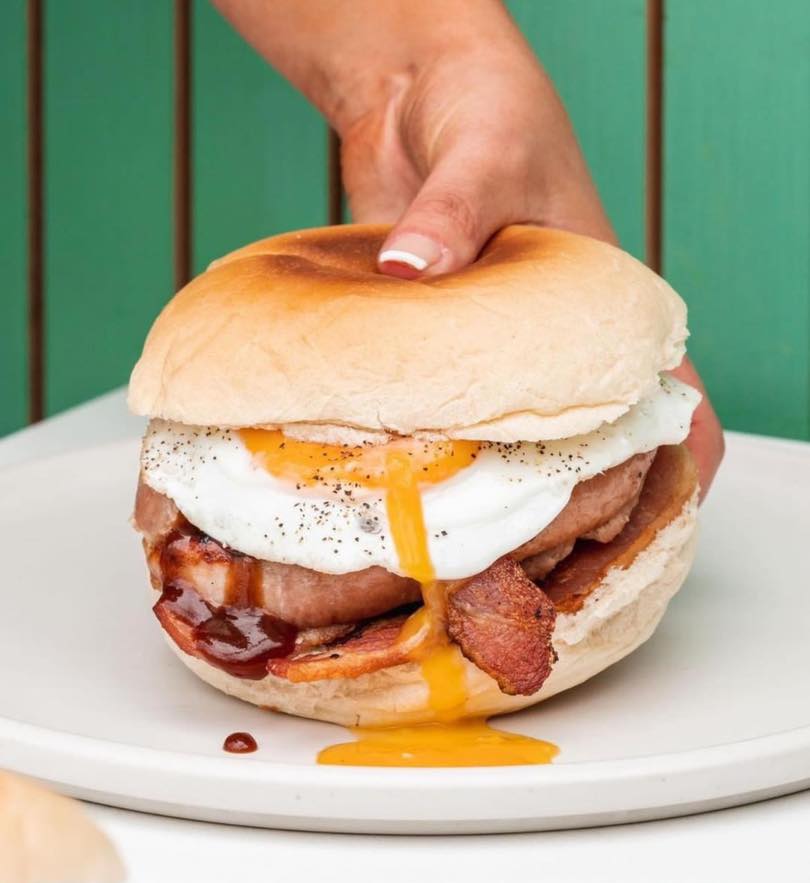 On the menu at the new cafe, you'll find a range of breakfast sandwiches served until 11.45am followed by freshly baked baguettes.
Filling choices include breakfast favourites like egg, bacon and sausage (with veggie bacon and sausages also available), followed by hearty lunch options like salt and pepper chicken and Italian meats.
Further baguette choices include the La Caprese with mozzarella, tomato and pesto, and the New York Deli with pastrami, Emmental cheese and mustard mayonnaise.
Read more: Beloved independent dungaree brand Lucy & Yak to take over former Oklahoma site in Manchester
Customers at Uppermill can also choose to build their own sandwiches, starting with the base before adding a filling, cheese and veg.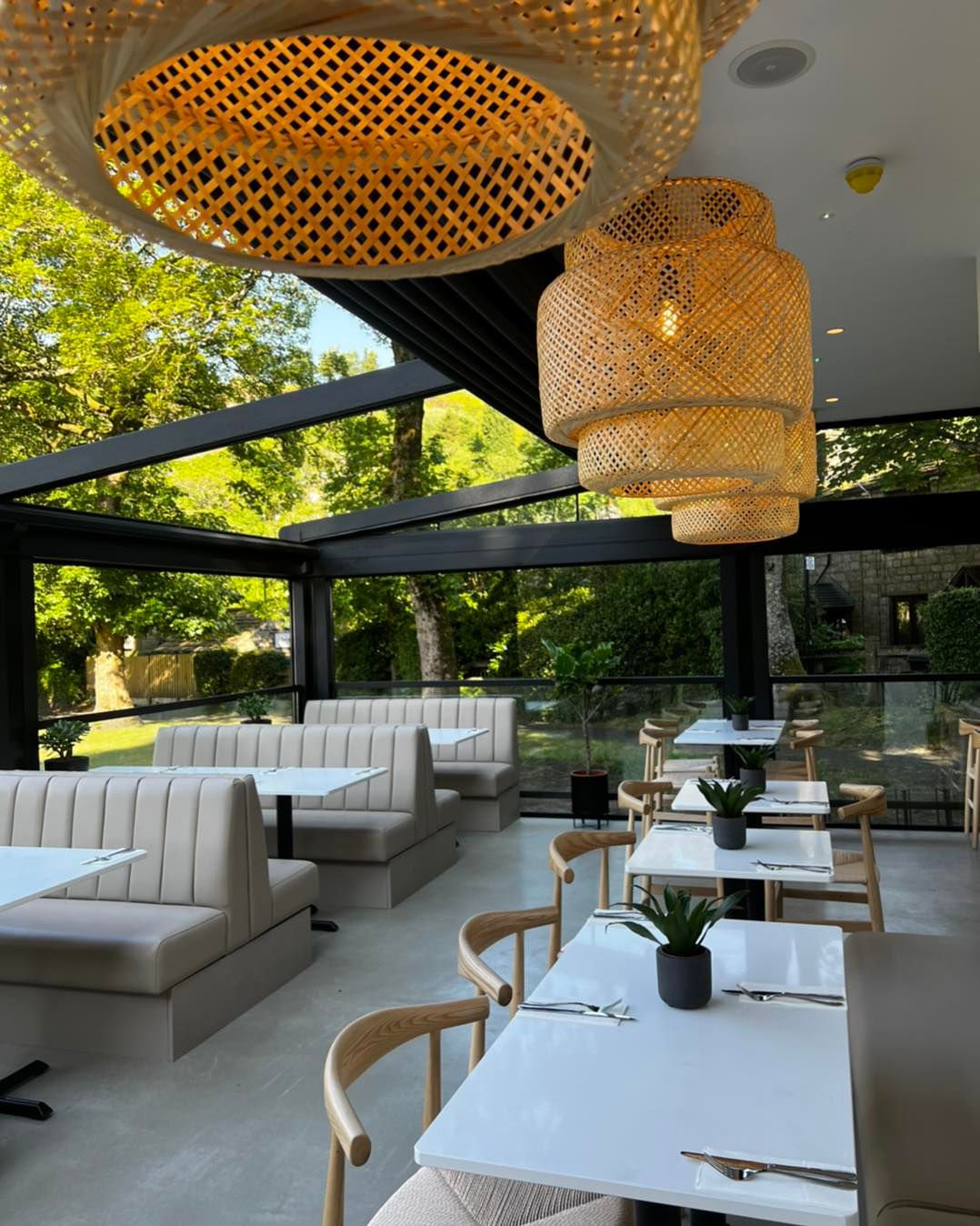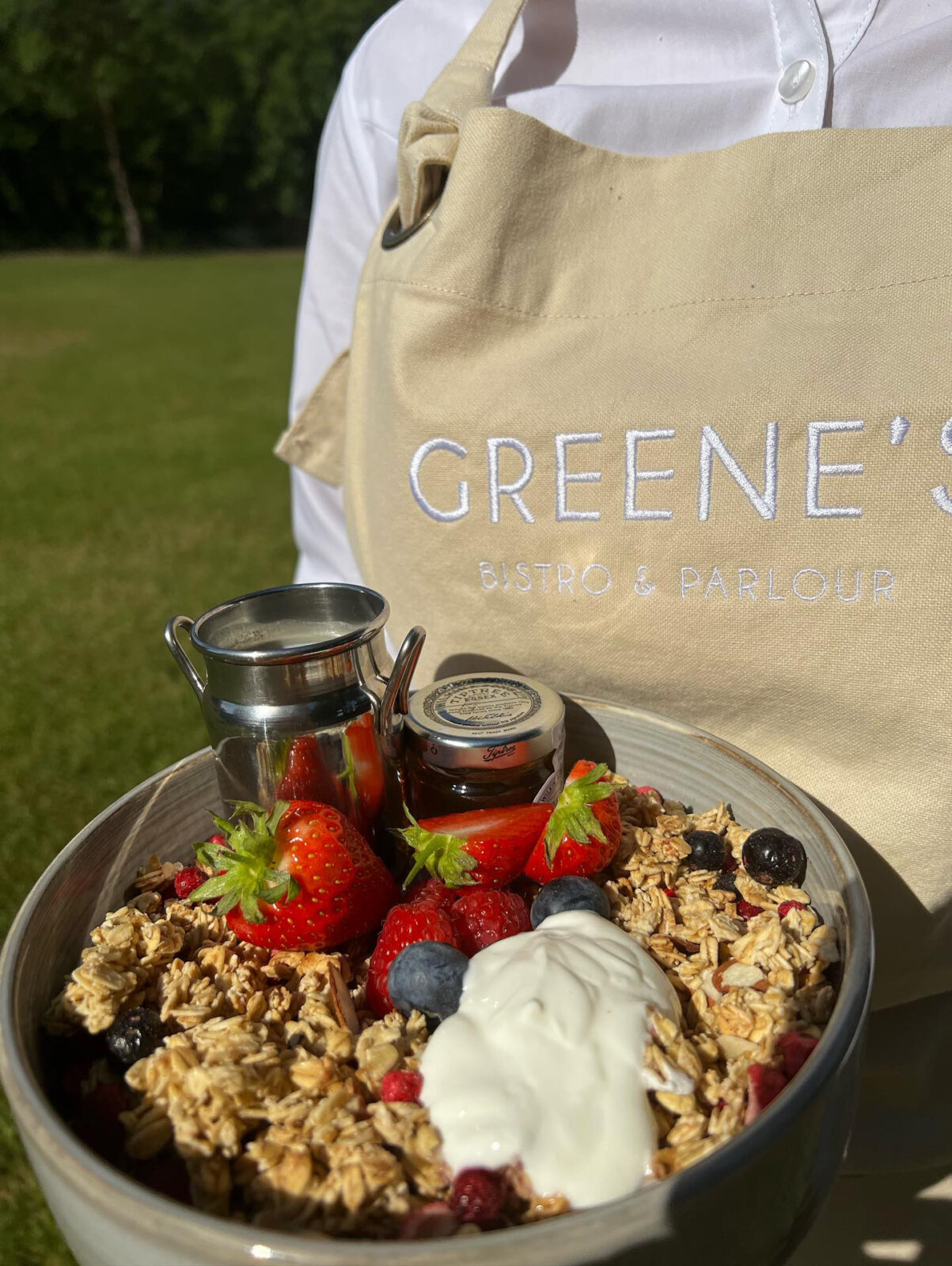 Sandwich prices start from £4.50 at breakfast, with half baguettes priced from £4 starting at lunchtime.
As for Grandpa Greene's famous ice creams, these can be enjoyed in a variety of different formats with chocolate and sprinkle cones available alongside regular cones and tubs.
Ice cream flavours currently on offer at the new cafe include Bubblegum, Mint Choc Chip, Lotus Biscoff, Salted Caramel, Vanilla, Strawberry, Cookies and Cream, and a vegan-friendly Passionfruit and Mango sorbet.
Read more: Bez is bringing his bottomless bingo brunch back to Manchester
Prices for edible tubs and regular cones start at £3, rising to £3.50 for Grandpa Greene's sprinkle and chocolate-coated versions.
Commenting on the new opening, the Grandpa Greene's team said: "The opening of our new Uppermill location is finally here and the wait is well and truly over!! This has been very long in the making & highly anticipated, we cannot wait for you all to see!
"Our team have worked so hard over the past few weeks to make the opening perfect and we couldn't be more proud! We hope to have all your support on our new opening and that you like it just as much as we do!
"We've always wanted to open up a second location, being in such a beautiful location, this really is what we've dreamt of and so much more!"
Featured image – Supplied