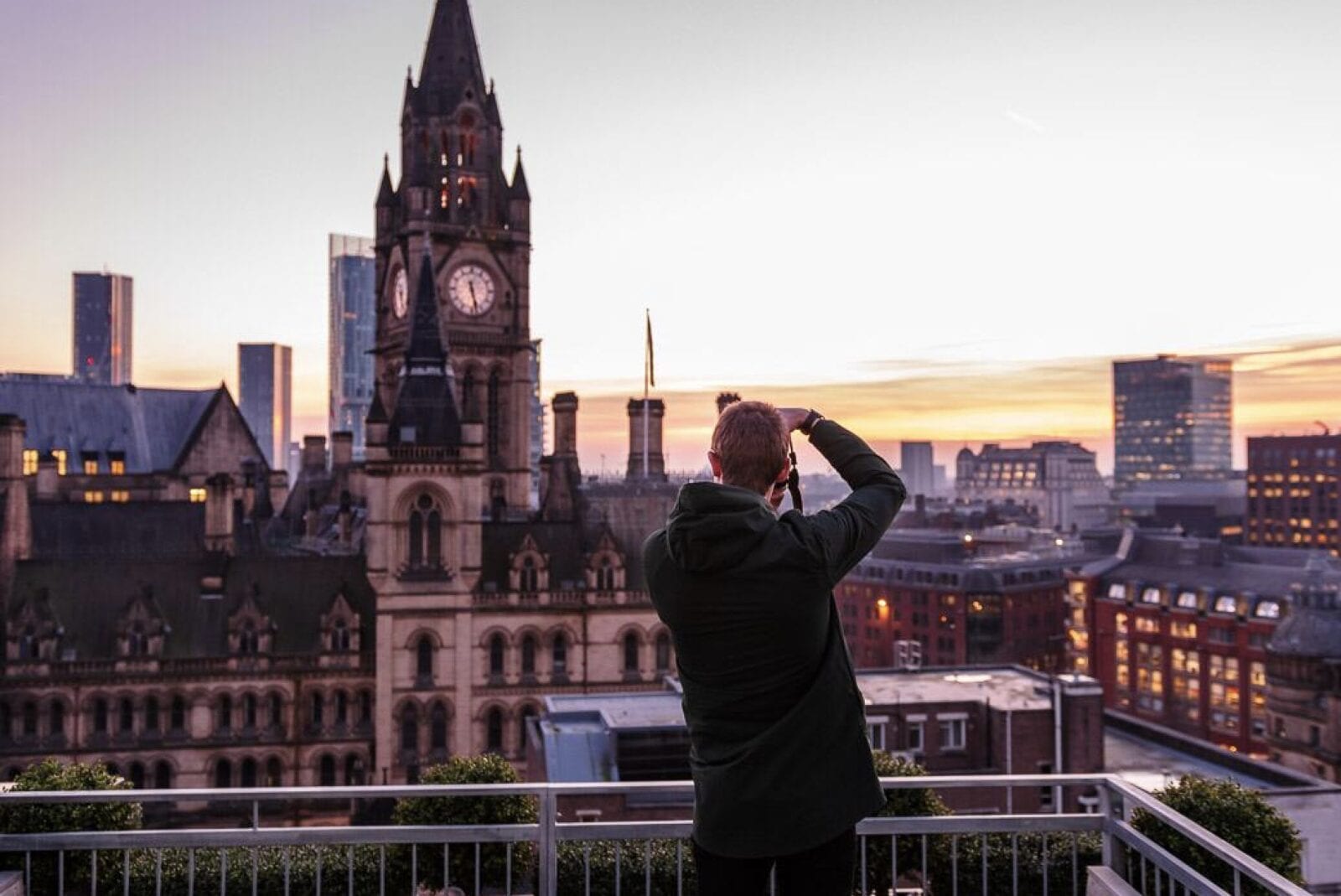 18 May 2015 was day like any other in Manchester.
The heavens had opened directly above the city centre – sending raindrops bouncing off the Deansgate tarmac and turning roads into jet-black rivers of sloshing water.
A typical Mancunian afternoon, for most people.
But for Adam Pester, this was the date that changed everything.
He was ploughing his way through the torrential downpour when he reached the corner of Great Northern and spotted sunshine sweeping in from the west – casting the shower in an entrancing light as it descended onto the pavement.
Quickly, Adam juggled his umbrella, pulled out his phone, snapped a photo, and uploaded it onto Twitter.
Within days, the image had gone viral.
"I began to realise just how much the city means to people," Adam says.
"[The photo] captured people's imagination so much, [and] ended up going viral as it spread far and wide across Facebook, Instagram & Twitter.
"It got picked up by all of the Manchester media, got featured on large social media accounts and it even inspired someone to paint it on canvas after seeing it online.
"I obviously had to buy it off him!"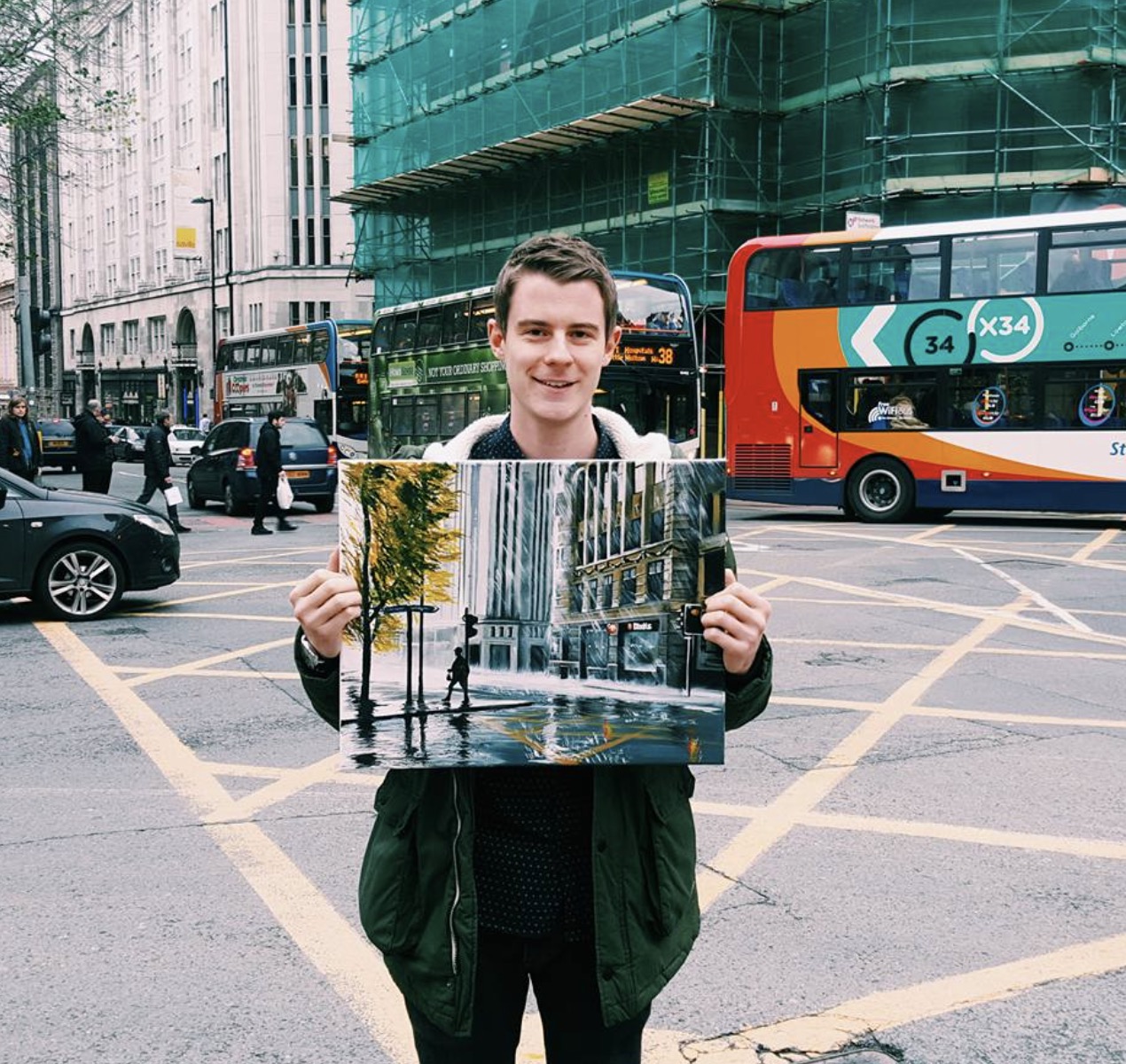 The image – referred to simply as 'Rainy Manchester' – proved so popular, in fact, that it kept getting recycled through Reddit forums; with other internet users even attempting to claim it as their own.
"In one case I had to actually prove to a guy that I actually took the photo by showing me in a photo holding a print of it!" Adam reveals.
With demand high, Adam began printing the image for friends, family, and people who managed to find him online.
He thought it was just his five minutes of fame, but after posting more images of the city online, Adam realise he had a whole bank of imagery that resonated with people in the city.
During lockdown, he decided to set up his very own print store – where he could create all kinds of Manc Merch for a city that's famous for its chest-puffing civic pride.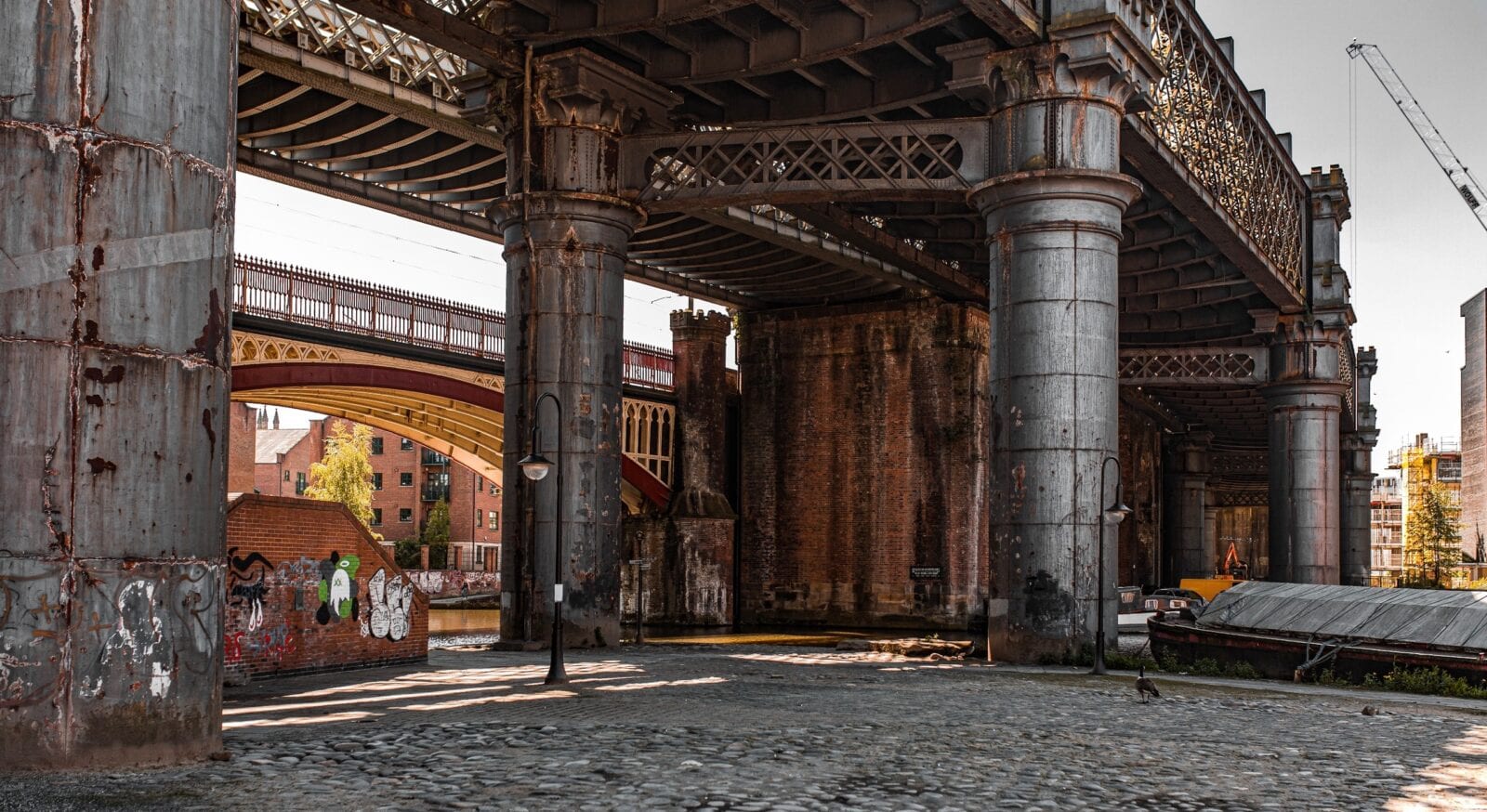 "On the 29th June, after spending months in lockdown, I decided to launch my Etsy Shop which featured some of my best Manchester captures," Adam explains.
"Since launching the shop, I've sold countless prints to people both locally and overseas for people wanting to have Manchester closer to home.
"In the run-up to Christmas, people also started buying them as gifts for the Manchester lover in their lives."
Moving ahead, Adam is planning to expand the shop with more Manchester-centric gifts and accessories that 'encourage people to keep sharing their love for the city' – including bespoke 2021 calendars.
"As an adopted Manc, I couldn't be happier to have people support my work on this scale," Adam says.
"It's my way of giving back by showing my passion for Manchester through beautiful landscapes and street photography."
Visit the store and see Adam's Manc images in all their glory here.