Feature
A super-secret look inside GCHQ's Manc spy headquarters
An incredible insight into the world of everyday espionage.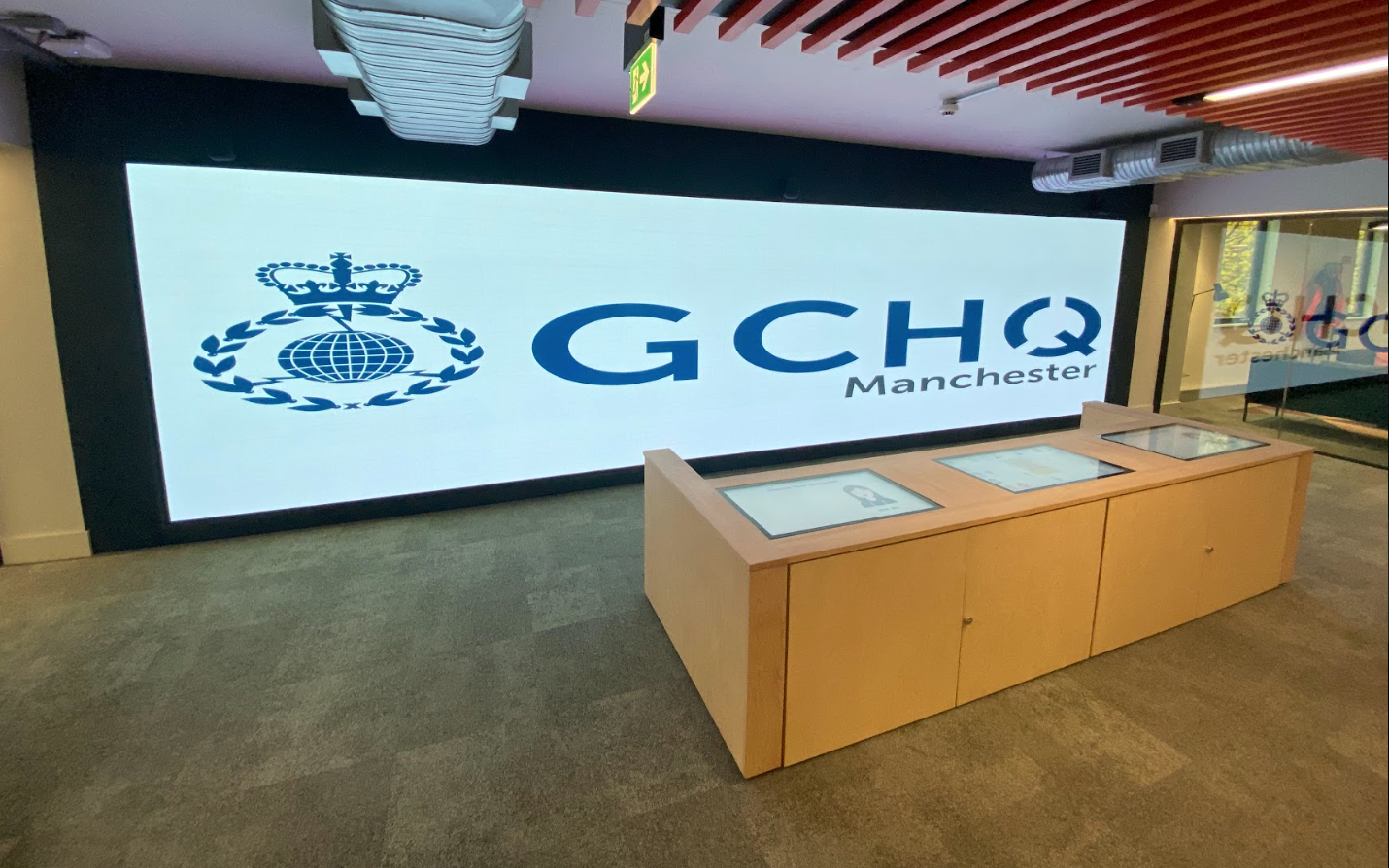 The Manc recently had the privilege of looking around GCHQ's Manchester headquarters to meet the real-world spies, data analysts and security experts keeping us all safe. It was awesome.
For anyone unaware, GCHQ (Government Communications Headquarters) is the British intelligence agency that helps look after our nation's security both at home and abroad, and back in 2019, the national security organisation set up its Manchester base in Heron House just off Albert Square.
Just last month, we were invited along to meet some of these silent heroes in person as part of a private and unprecedented press day, opening up their doors to select members of the public for the first time.
Invited inside the high-security facility along with around 60 kids from Whalley Range's St Margaret's Primary School, we spent the day cracking codes, being upstaged by children much smarter than us and trying not to sweat through our clothes from nervousness.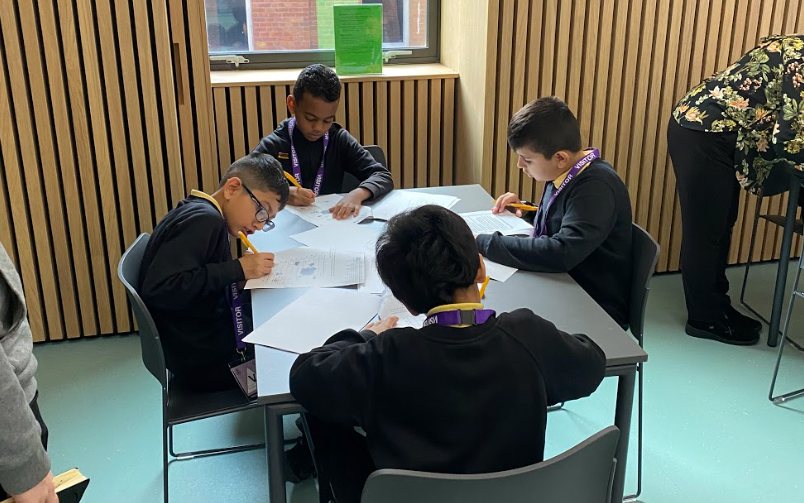 Welcome to Manc spy HQ
After being escorted through a strict entry procedure and chaperoned upstairs to the only floor we were allowed on, we were met by an admittedly unsuspecting team of people that you would never twig as working in espionage. It quickly put us at ease.
We're not joking when we say there were areas of this place we weren't allowed anywhere near and even staff members have to their leave belongings behind before entering. However, what we did get to see was seriously impressive.
As well as immediate sights like the small drones being controlled by employees who could only give us their first names, we were also welcomed into a large briefing room with a high-tech display with screens that stretched across an entire wall and genuinely resembled something from a Bond flick.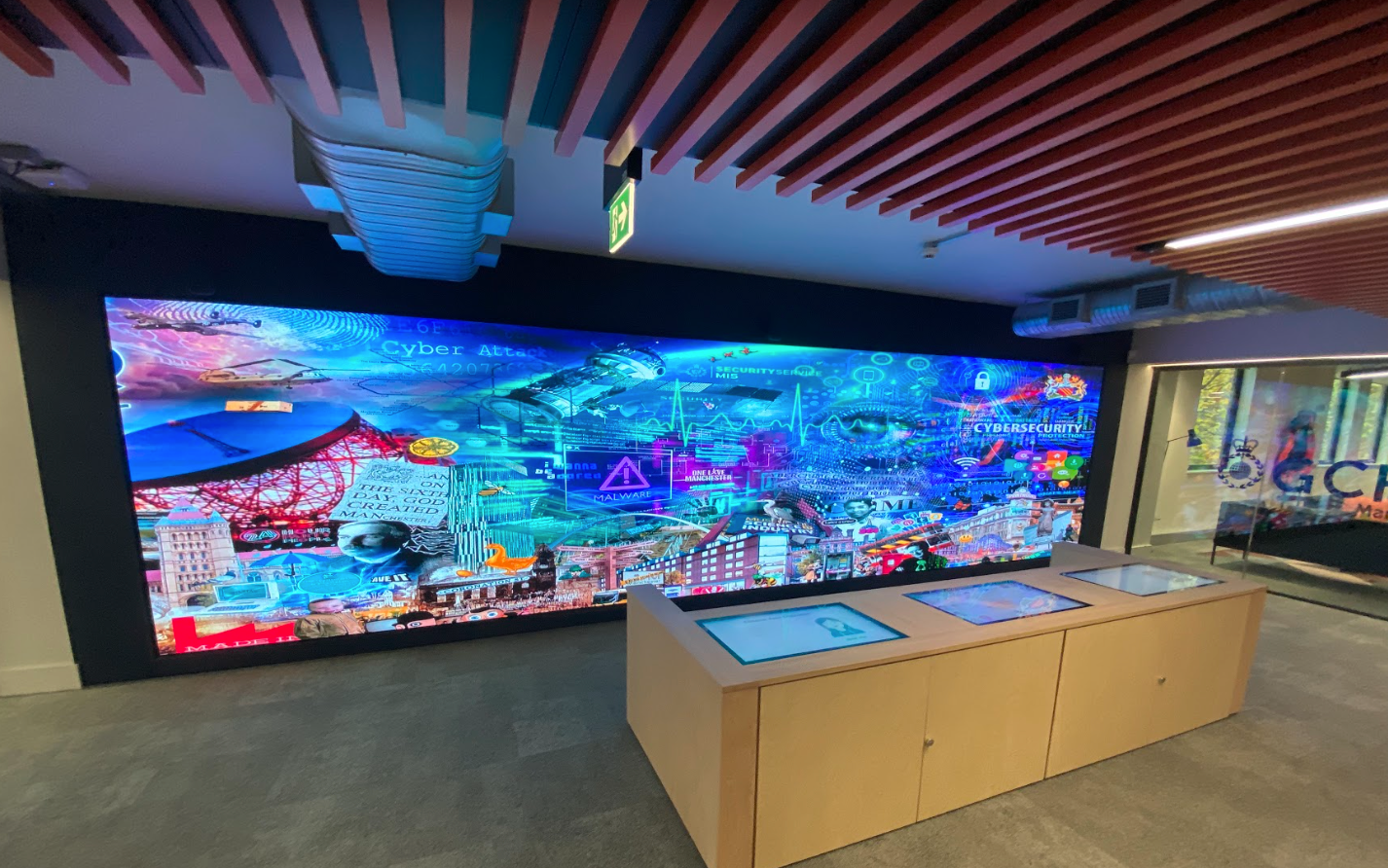 We then did our best to keep up with some of Britain's brightest young brains, working through a series of code-cracking exercises inspired by the GCHQ's new Puzzles for Spies book.
Making moves in Manchester
So why Manchester? Well, we spoke to Deputy Director Liz (yes, that's all you're getting) and she explained numerous appealing factors that drew the over-100-year-old institution to the city.
First off, they noted that not only is Manchester one of the fastest-growing cities in the UK and, indeed Europe, but thanks to city centre development and the likes of the ever-expanding Media City, Manchester has become a true "digital hub".
She also went on to state the roadmap for people joining the intelligence service is starting to change and while people used to join the likes of their Cheltenham HQ "at the age of 18 and stay for 40 years", the demographic is changing and they want to seek out more diversity.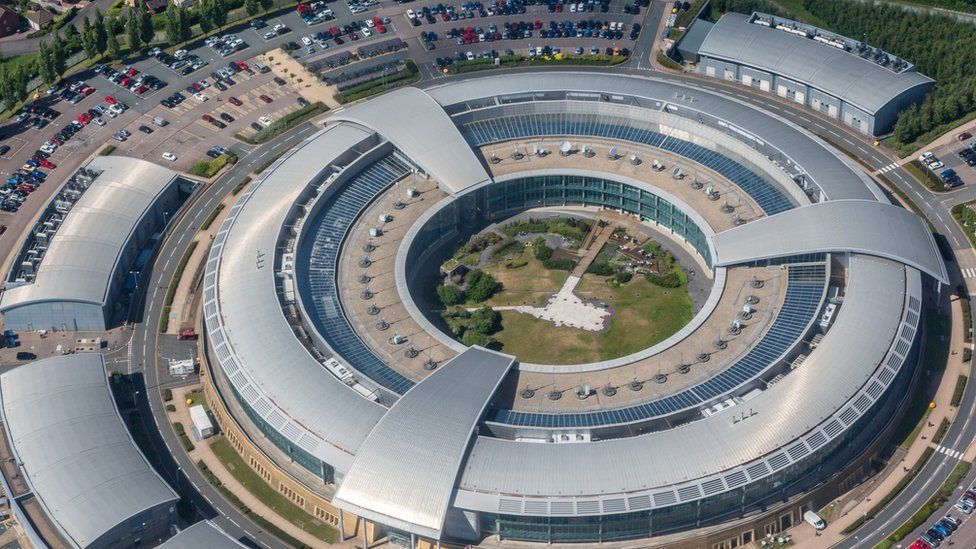 Part of the reason they invited the kids along is they wanted to show it's more about "aptitude and skills, not just getting a degree". It's not just about reaching out further but adapting the recruitment process.
They also believe that as well as the uni and tech culture acting as a great feeder for GCHQ, the fact that Manchester is a huge melting pot of people from all walks of life will help them "evolve" as a group and they hope to start soaking up "untapped talent all across the North West".
What's it like being a spy?
It's a question most people have wondered at one time or another — usually after a trip to the cinema or watching Line of Duty — but we wanted to know exactly how close to the movies working for GCHQ is and, thankfully, many of the people were more than happy to oblige.
Although most said being somewhat evasive becomes second nature when once you accept the job, it really is only your immediate family that you can reveal their roles to and even then, they can't really divulge what they do on a day-to-day basis.
Again, it's worth reminding that, for all intents and purposes, these lot are spies and they genuinely have to keep up the lie. We especially enjoyed so many of them simply telling their friends they "work in marketing".
On the other hand, despite having to withhold details even between certain colleagues with different clearance levels, Liz insists that they "don't tend to moan about the nuts and bolts" of the job but things like the commute and how the price of Greggs keeps going up. Their office is above Greggs, for context.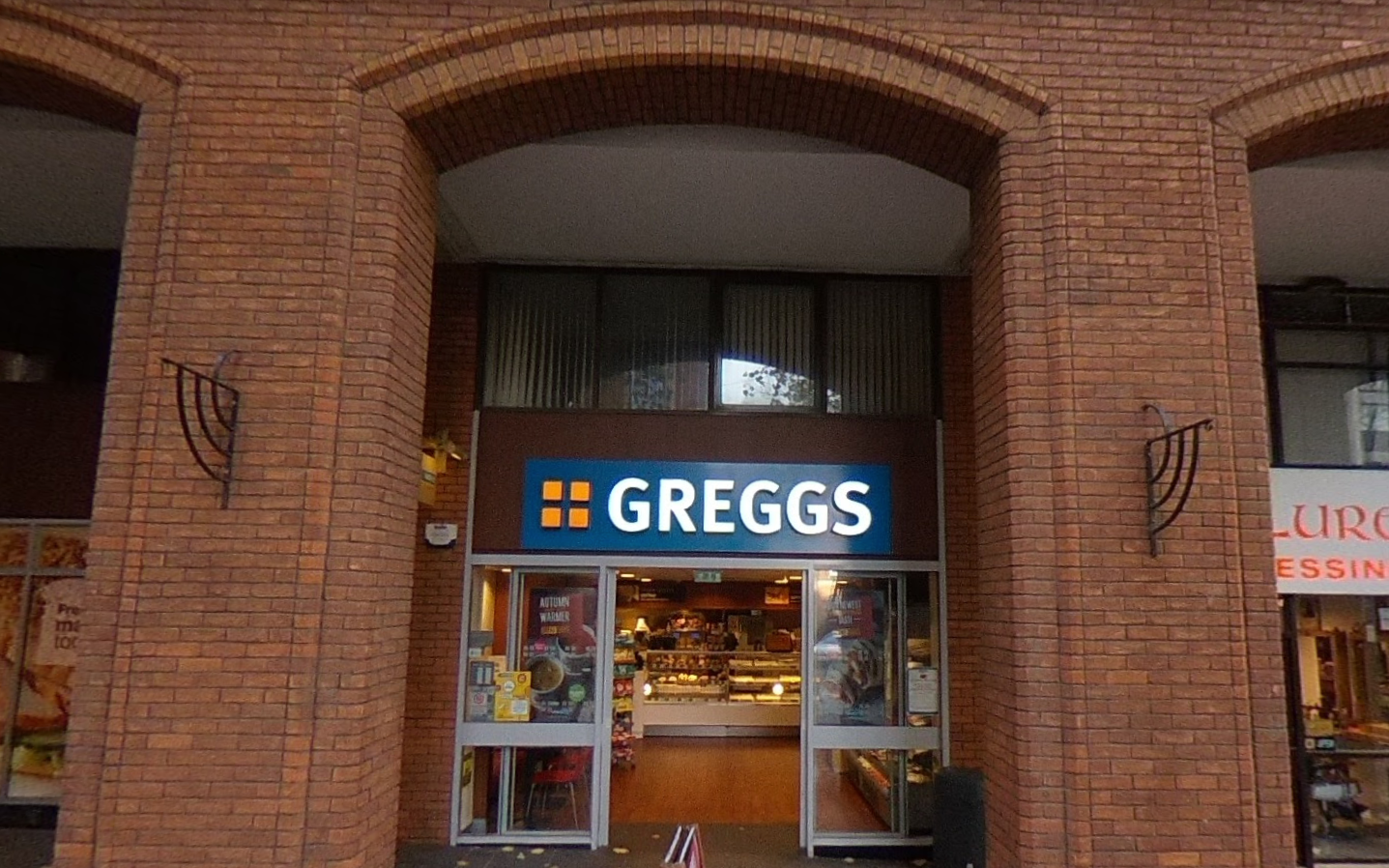 She also admitted it's "pretty exciting" to be able to do things that would be considered illegal for most people to do, not to mention immensely cool to be able to tell your kids "mums a spy". Fair.
What are GCHQ working on right now?
Beyond trying to reveal "the human side" behind these otherwise faceless people, demystifying espionage and intelligence work, as well as trying to earn some trust through increased transparency, GCHQ also gave some insight as to what exactly it is they're looking into at present.
Of course, we couldn't talk about national security without asking them about Putin and the Russian invasion, which they confirmed is obviously top of the priority list, declaring the support of Ukraine as their "biggest task at the moment".
They also went on to explain that cyberattacks from the likes of China are also of concern, adding that they are carrying out counter-terrorism, software development and sweeps, as well as various routine security checks on a regular basis.
Liz also went on to assure that GCHQ as a whole is "working on all the missions, covering all the hostile states and pretty much covering everything you can think of". It was genuinely a relief to know that we're in safe hands.
If you think a career at GCHQ Manchester might be something you're interested in, you can check out their vacancies down below and you also can also buy their Puzzles for Spies book HERE.
Read more:
For all the latest news, events and goings on in Greater Manchester, subscribe to The Manc newsletter HERE.
Featured Image — The Manc Group