Food & Drink
A new Australian-inspired 'healthy' fast food joint has opened at Kampus
They've found a new home after Hatch.
Bondi Bowls, a fast food spot inspired by the health-conscious takeaways of Australia, is about ready to open its doors at Kampus.
The business is already a firm favourite amongst Mancs after its time spent at Escape to Freight Island, the now-closed street food village Hatch, and on delivery platform Deliveroo.
And now Bondi Bowls is ready to launch a dedicated restaurant space within the garden neighbourhood at Kampus.
This new Manchester restaurant does a good job of recreating the sunnier climes of Bondi Beach, with huge floor-to-ceiling windows, white walls, and a giant mural of the world-famous beach on one wall.
To celebrate its launch on Monday 9 October, Bondi Bowls will be giving away 100 free bowls to the first customers who head down from 11.30am.
Its menu features flavour-packed salad bowls, like a Caesar Bowl, a Mexican Bowl, and a Poke Bowl, each one customisable with protein-packed add-ons like charred salmon, watermelon sashimi, and tofu.
The vegan-friendly offering also includes Acai Bowls and fresh smoothies.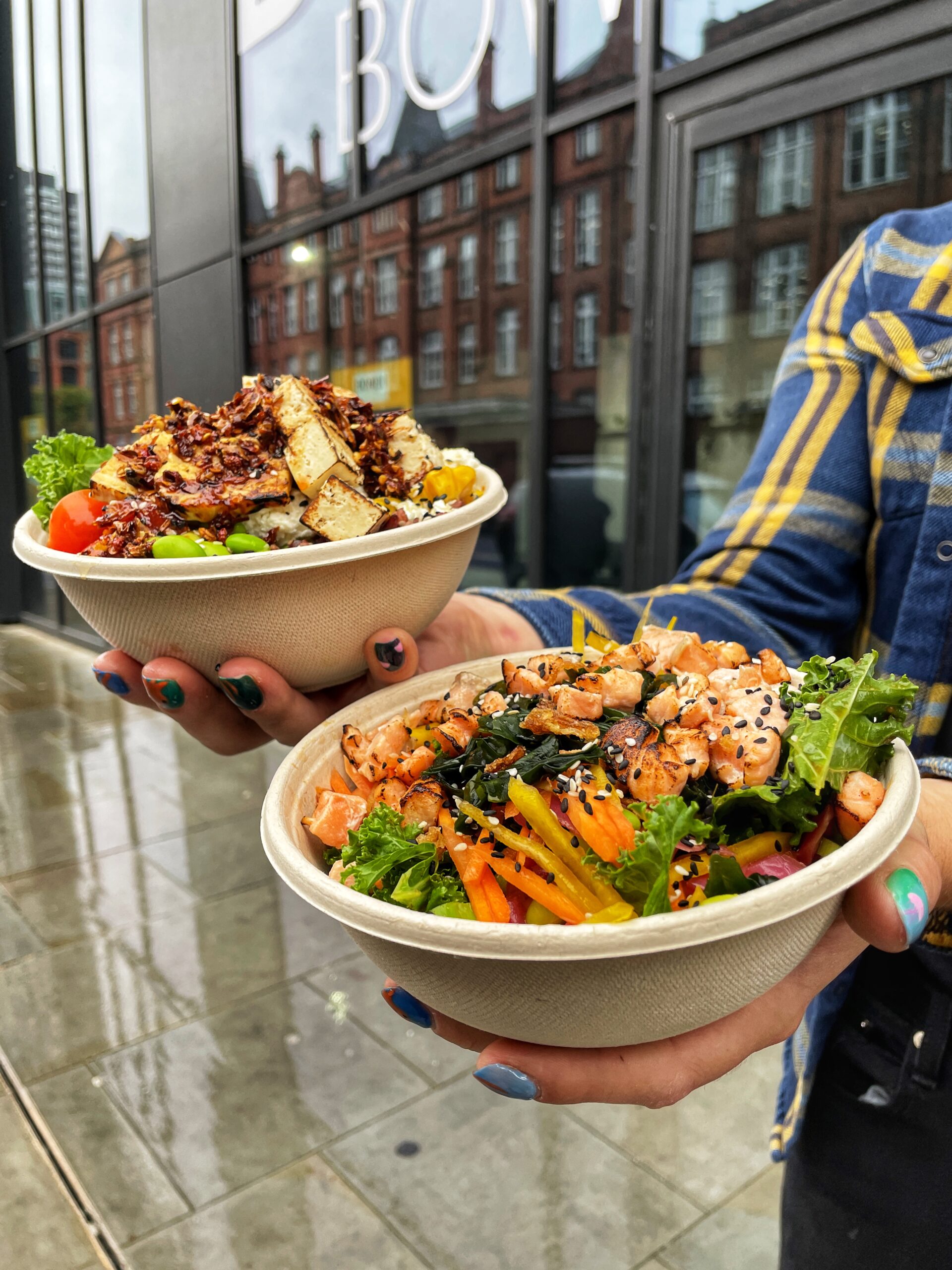 There are taps pouring locally-brewed kombucha from Laid Bear, and All Press Espresso coffee.
You can even buy little jars of their homemade ingredients, from salad dressings to baked coconut to chilli crunch to granola.
The business was founded by Jamie Tones, who took inspiration from his years spend living Down Under.
Jamie said: "We're on a mission to challenge perceptions of 'fast food' and give people on-the-go choices that are healthier, and packed with flavour and vibrancy. It's something Australia does really well, but is somewhat lacking in the UK – even in major cities like Manchester.
"Opening a new Bondi Bowls home at Kampus is an absolute dream. Our base of customers has grown so quickly and we've been floored by how supportive they've been. We love our new space and can't wait to welcome people through the doors with our 100 bowl giveaway.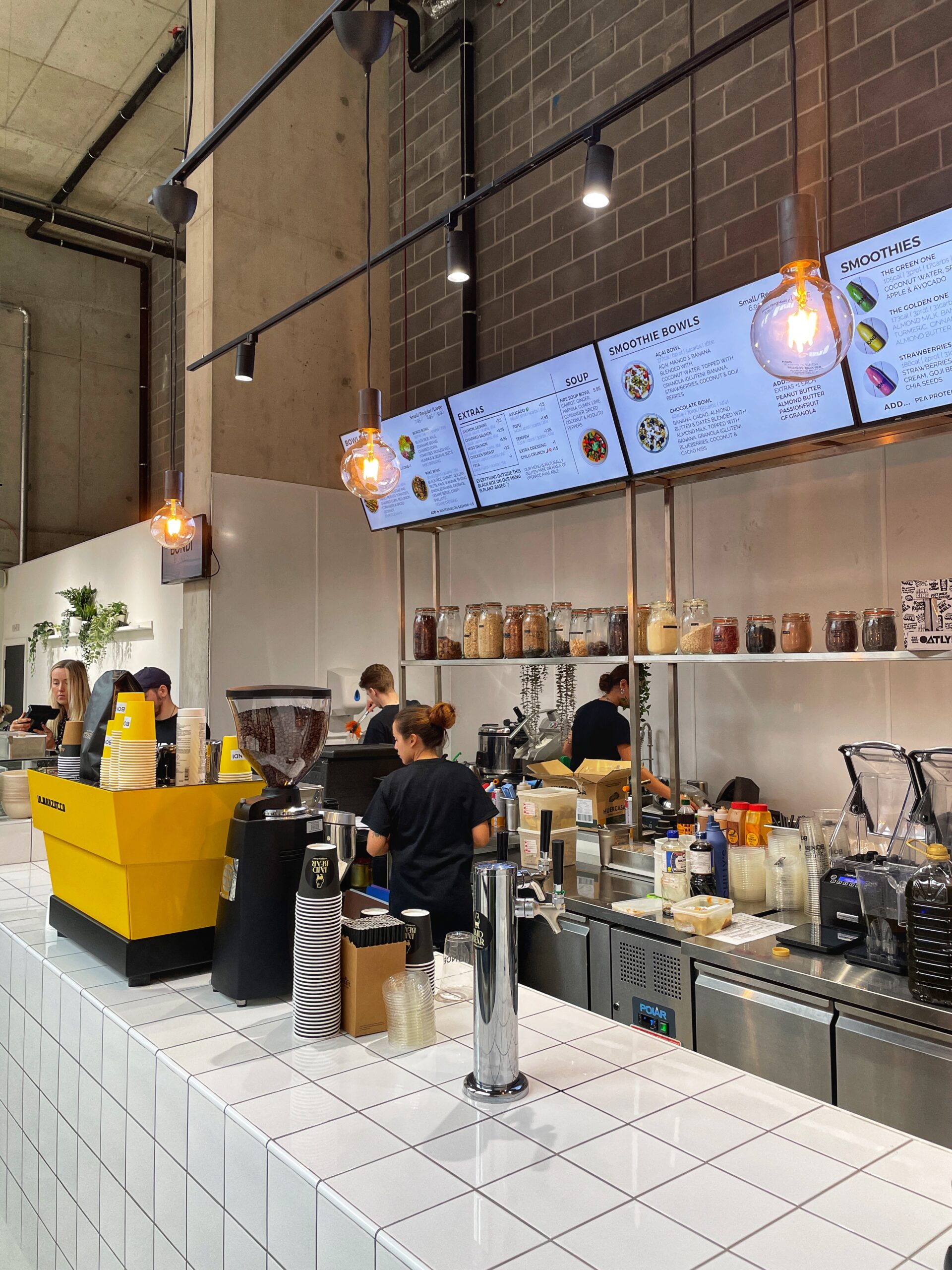 "Our new home will be a welcoming space, where people can spend time and eat in or grab and go – with our stacked menu of Bondi favourites and some new additions. We've got loads of exciting link-ups in the pipeline for those wanting to make healthy changes in their life, starting with hosting the great people at Manchester Run Club for their weekly run and social.
"Kampus is the perfect fit for us, with its foodie credential and focus on wellbeing, our offer really complements that of our inspiring neighbours."
Manchester Run Club will soon meet at Bondi Bowls for a five-week period, where every Tuesday people can have a go in a pop-up sauna and cold plunge.
Adam Brady, from HBD, said: "More and more people are focusing on every aspect of their health and wellbeing. That's really resonated at Kampus, with our bootcamps in the garden, rooftop yoga and the Love From sober celebrations set to open in the Bungalow this October.
"Bondi Bowls is a stellar addition to the neighbourhood – a real Manchester success story that's quickly gained a loyal following. We can't wait to see the doors open on what will surely become a go-to favourite for those fed up with the daily pre-packed supermarket sandwich."
To claim a free bowl at Bondi Bowls' launch on Monday 9 October, sign up here and make sure you're one of the first 100 people through the door from 11.30am.
Bondi Bowls will be open Monday – Saturday, 11am-8pm.
Read more
Featured image: The Manc Group