Food & Drink
The quirkiest pubs in Manchester, from wonky buildings to 7am pints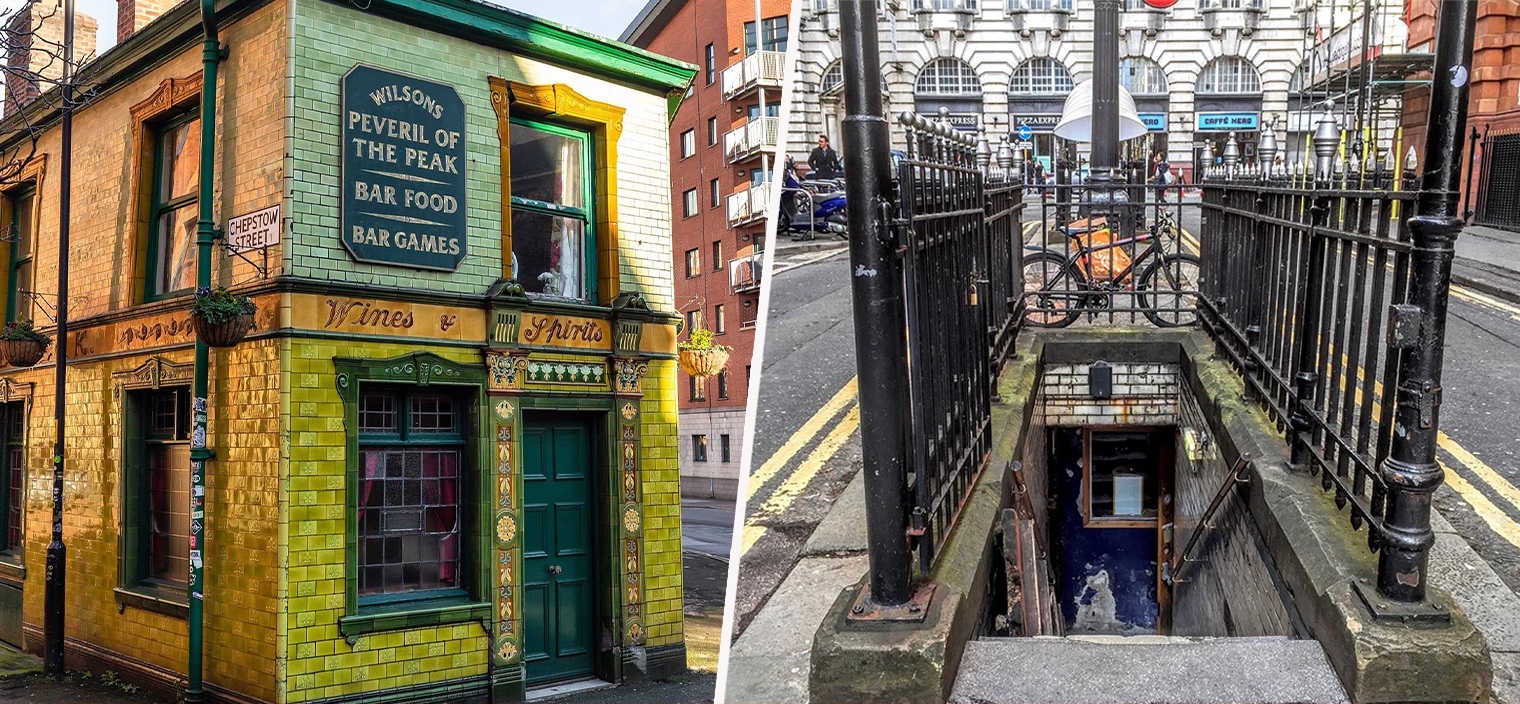 Pubs are an integral part of British culture, and nowhere does them better than Manchester.
We've got tiny ones, giant ones, shiny ones and ancient ones.
There are some that serve seriously fancy gastropub food and others that serve a whole menu of crisps.
Whatever your brief is for the perfect pub, Manchester will have somewhere that fits the bill.
We've rounded up some of the quirkiest boozers that offer something a little… unexpected.
Temple Bar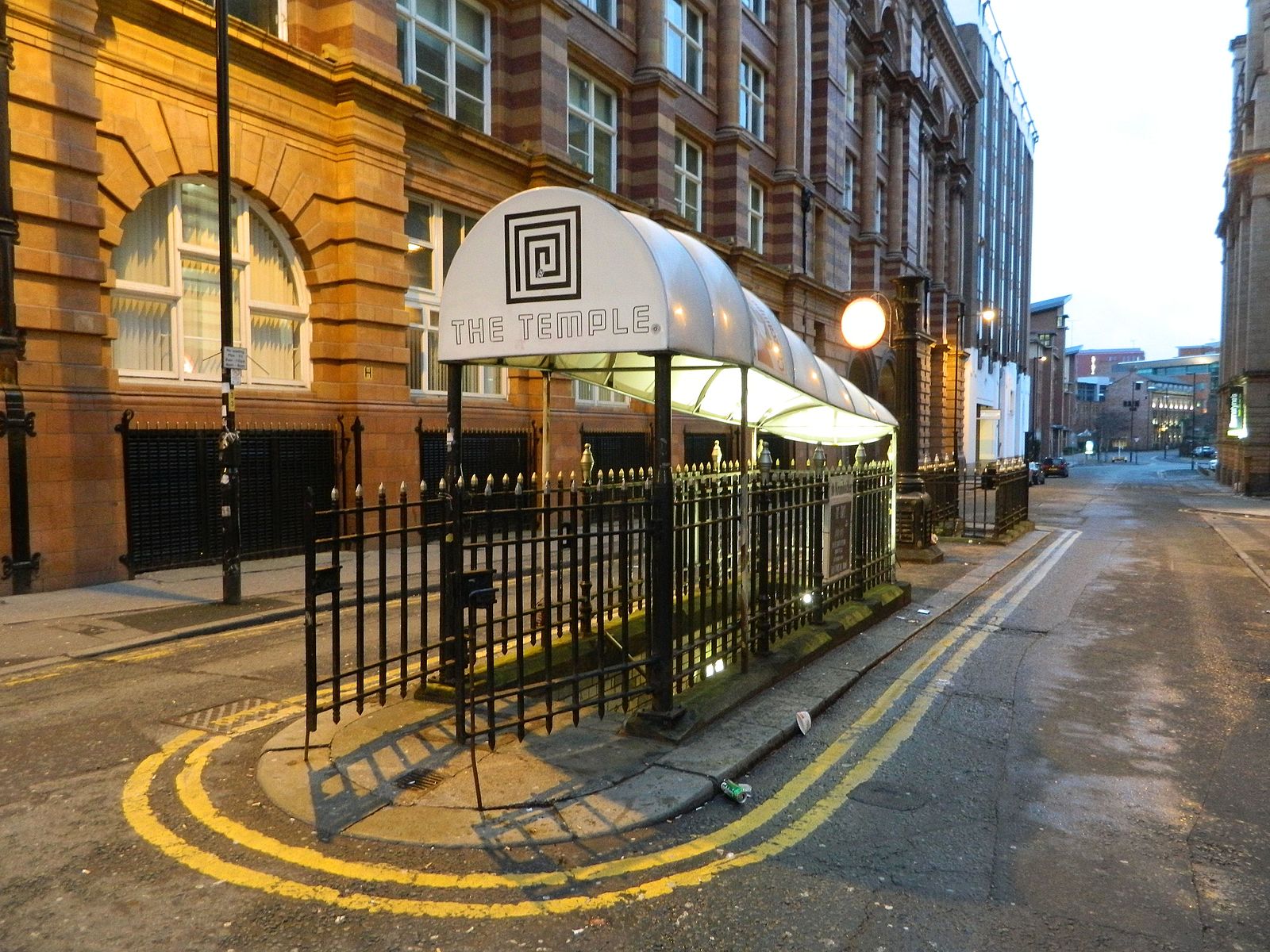 It is always, always that trip to the toilets that makes you realise you've tipped over into inebriated – staring at yourself in the mirrors above the sinks thinking 'Oh, yup, too many pints'.
Here in Manchester, it can also be a trip to the toilet that gets you sozzled in the first place.
The Temple – or Temple of Convenience to give it its full name – is a tiny subterranean drinking den that in the Victorian era, was actually a public toilet.
It's so narrow you can almost reach wall-to-wall if you stand with your arms outstretched.
But down here you'll also find a great selection of bottled beers, a jukebox, and bags of charm.
100 Great Bridgewater Street, M1 5JW
The Marble Arch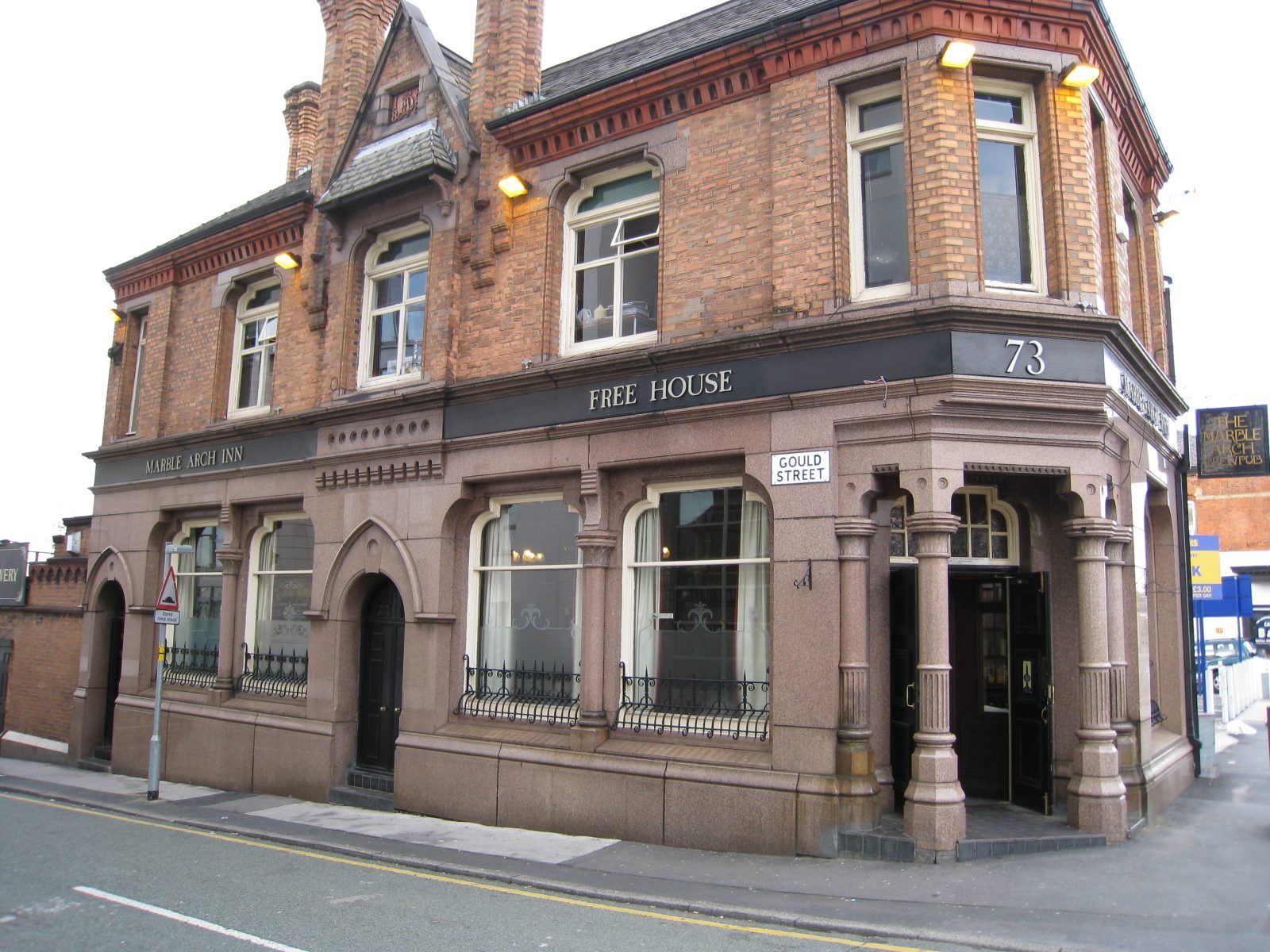 Come, venture slightly beyond your comfort zone of the city centre and Ancoats – for just beyond you'll find one of Manchester's very best pubs.
The Marble Arch building has been here since 1888, and to this day is one of the most impressive historic pubs in the UK.
Its tiled walls, ornate ceilings and mosaic floors, not to mention its roaring fire and its beautiful wooden bar, are just part of the charm.
One of the strangest experiences when visiting The Marble Arch is the way the bar seems to draw you in to it.
It's all thanks to its gently sloping floor – some say it's this way to make rolling barrels easier, others say it's for cleaning, but out favourite theory is that it's to encourage inebriated customers to totter back to the bar for another round.
73 Rochdale Road, M4 4HY
The Seven Oaks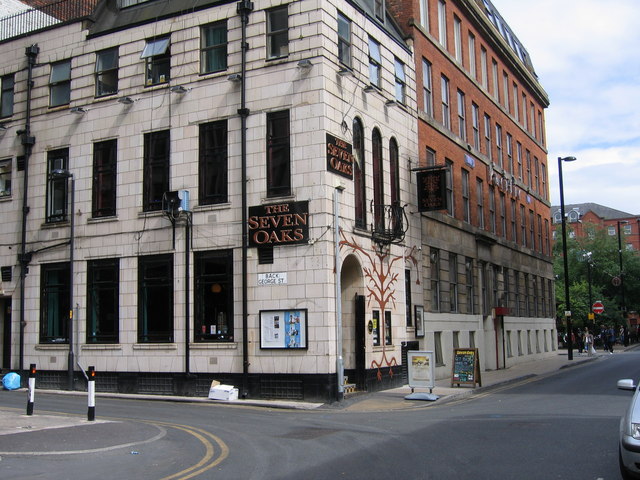 By day, The Seven Oaks is a fairly normal pub – a lot of beer, a lot of sports, a lot of regulars.
But by night, it becomes the stuff of hospitality legend.
This is the pub for people who work in pubs, a place where the hospitality staff normally pouring drinks for everyone else can come and have their own after work – even if they happen to finish work at 4am.
Built for the people who work 'the wrong 9-to-5', if you've got proof of working in the hospitality industry, this Chinatown pub is the place to come for late night, or early morning, pints.
5 Nicholas Street, M1 4HL
Peveril of the Peak
You cannot miss the Peveril of the Peak.
Not only is it clad all over in ceramic tiles in vibrant shades of chartreuse and mint green, but it also stands alone at the fork in a road.
Manchester's only detached pub has been here since the early 19th century, with a jumble of cosy rooms arranged around a central bar.
Inside, there are all the best sorts of pub trimmings, like a jukebox and a dart board.
It's also had the same landlady for 51 years – Nancy Swanick, 90, is pretty legendary in her own right.
127 Great Bridgewater Street, M1 5JQ
Circus Tavern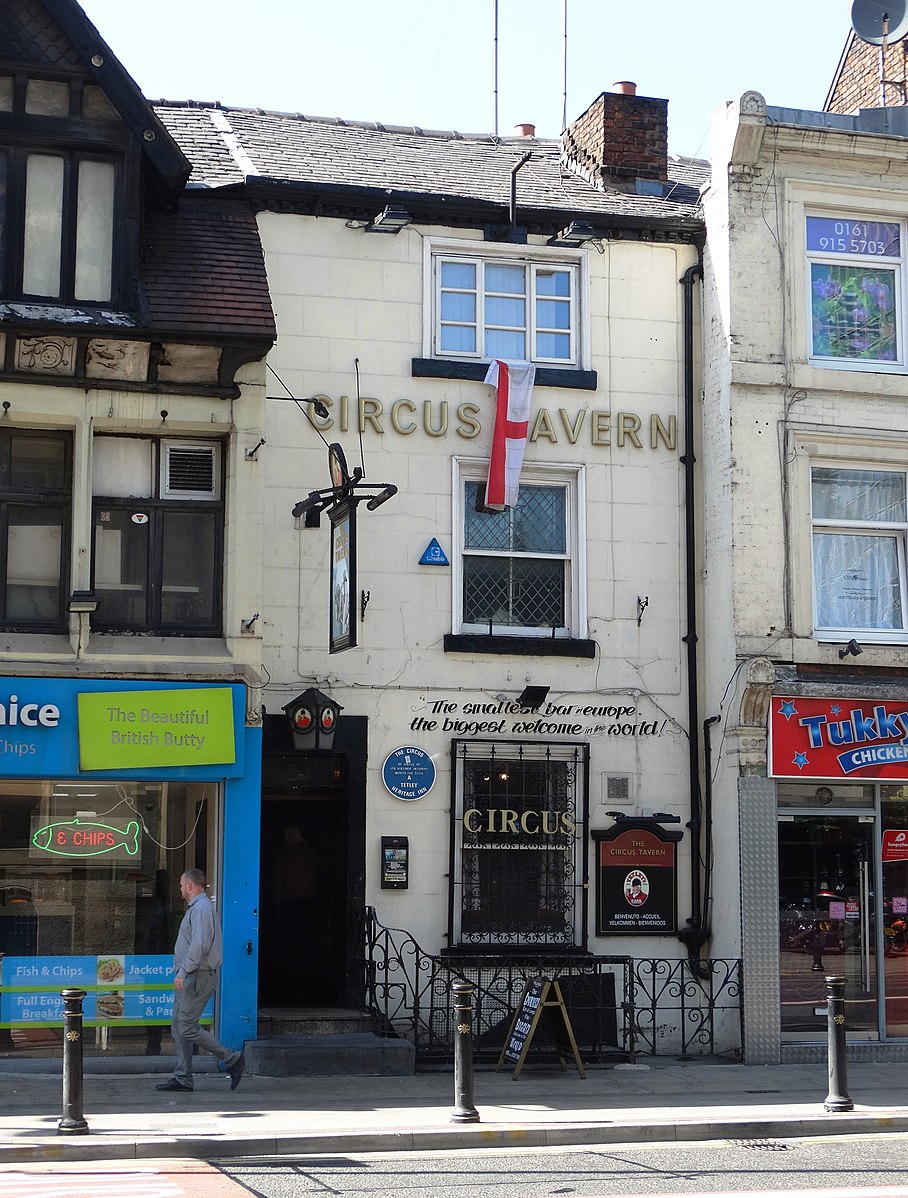 In stark contrast to the Peveril of the Peak, The Circus Tavern is very much a pub you can miss.
This tiny blink-and-you'll-miss-it drinking den is home to the smallest bar in Europe.
Don't expect a massive selection of beers here – there simply isn't room.
It's the weeniest pub in Manchester and also one of its oldest, dating back to 1840 (though the building was here even earlier).
Back in the day, it used to be a regular haunt of circus performers (hence the name), and Manchester United players, including George Best.
86 Portland Street, M1 4GX
The Old Wellington Inn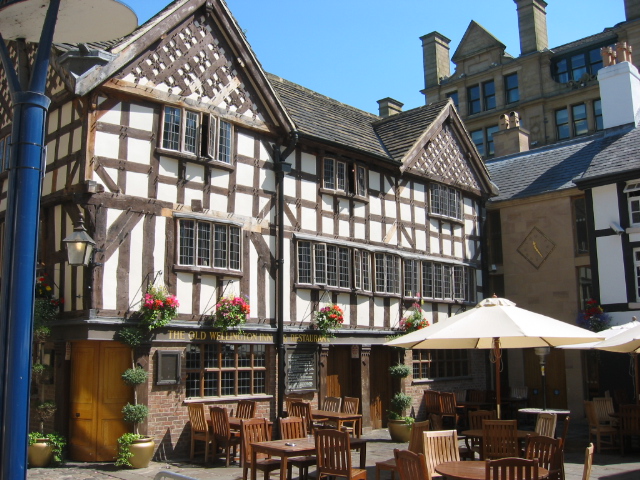 When you're nursing your drink in the Old Wellington, you're surrounded by masses of history.
The city centre pub is the oldest building of its kind in Manchester, dating all the way back to 1552.
Back in those days, the walls, floors and ceilings were all wonky, and the ceiling beams were so low that punters had to duck when they were walking around.
The pub might be ancient, but strangely, it hasn't always been here on Exchange Square.
The medieval building actually used to be about 70 metres down the road, and had to be moved bit by bit and piece by piece after the IRA bomb in 1996.
Over the course of two years, both the Old Wellington and Sinclair's Oyster bar were completely rebuilt in their new home here, where they still stand as two of Manchester's most amazing pubs – and pull some of the city's cheapest pints.
4 Cathedral Gates, M3 1SW
Mother Mac's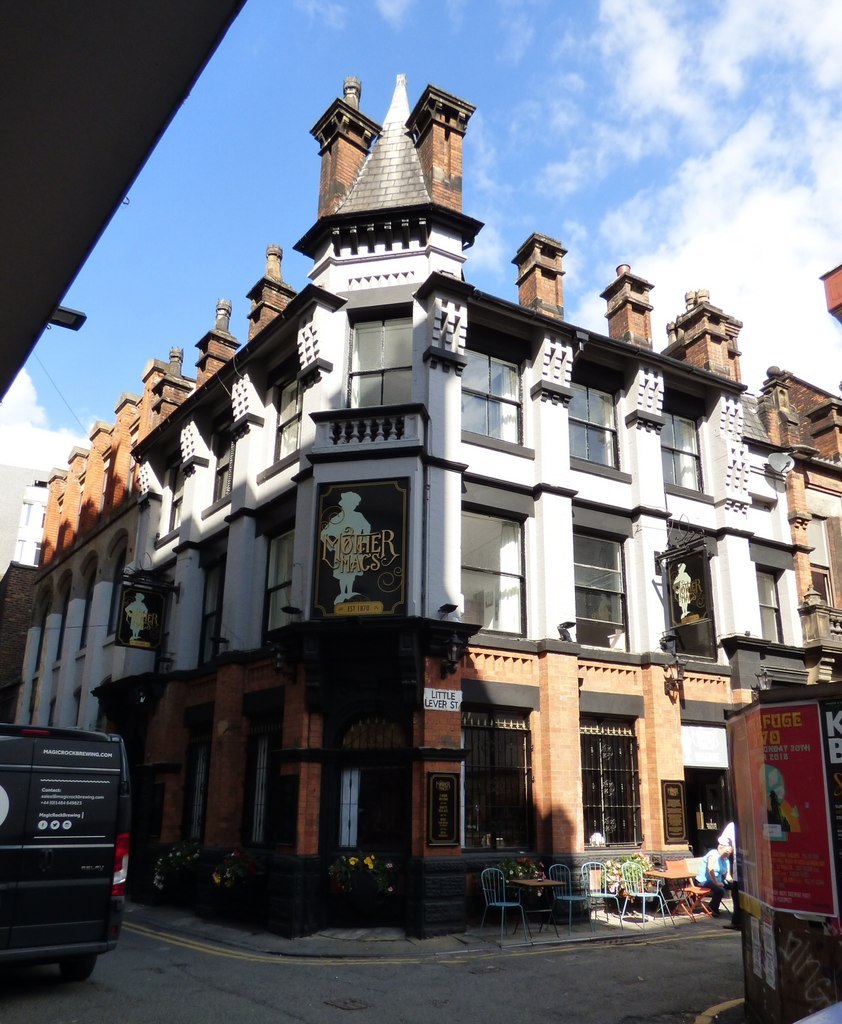 Back Piccadilly in the city centre isn't exactly a wholesome location as things stand – there's a lot of graffiti, rows of bins, the occasional rat.
But if you travel back in time to 1976, things get significantly more bleak. We're talking mass murder bleak.
A previous landlord of the Mother Mac's pub turned and killed his wife, then his three children, then the pub's cleaner, before setting the building ablaze and killing himself.
Its days may be blissfully less gory now, but the newspaper clippings from the time are still framed on the walls.
33 Back Piccadilly, M1 1HP
The Shakespeare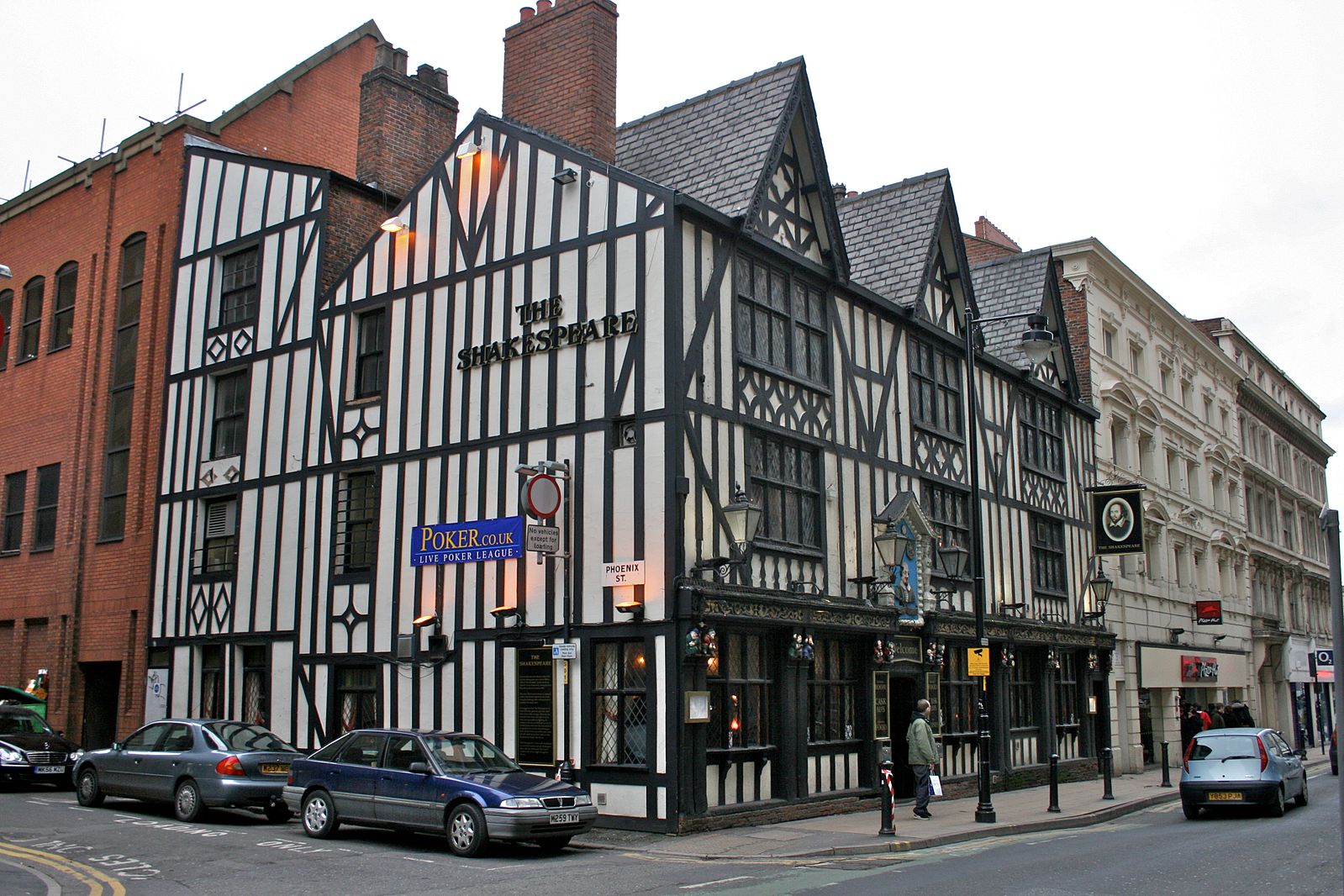 If you're a fan of a ghost story, this is the pub for you.
The Shakespeare on Fountain Street – directly across the road from Primark – has had plenty of paranormal activity, if we believe the reports of its customers (who, admittedly, are likely to have been worse for wear).
Punters have reported seeing a flaming ghost at the top of the stairs, believed to be the spirit of a young girl who accidentally set herself alight while lighting candles at the inn.
It's also said to be haunted by a former chef who hung himself here – you can apparently still see the rope marks on one of the ceiling beams.
Spooky past aside, The Shakespeare is a good-value pub with a menu of typical pub fare.
16 Fountain Street, M2 2AA
Briton's Protection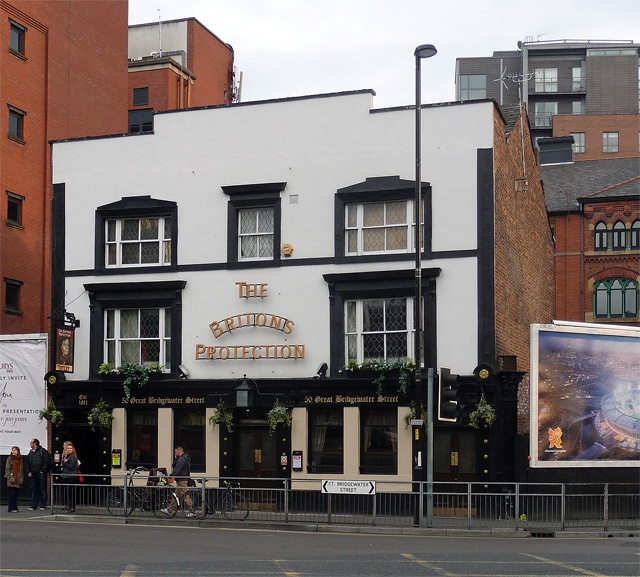 Famed for its Jack Daniel's collection, the Briton's Protection draws in whiskey fans from across the globe.
Every year the owners travel to Tennessee to make bespoke casks – and they've even created a Jack Daniel's-themed room in a snug behind the bar.
Home to some exceedingly rare bottles, including one with an unaired Sinatra concert recording hidden in a tie clip, collectors pay thousands for bottles from the Manchester casks.
That's not all, though. The pub's history dates back to the Peterloo massacre, attested to by a mural in its hallway.
Not entirely historically accurate, look closely and you'll spot some of the rebels bear a striking resemblance to famous Manchester footballers.
Apparently, the previous owner was a bit of a fan.
Feautre image – Adam Pester / TripAdvisor