Gigs & Nightlife
10 unique 'activity' nights out in Manchester city centre
There's a never a dull moment in Manchester.
Looking for a unique way to spend a day or night out in Manchester? Think you've seen everything the city centre has to offer?
Think again.
From bowling, to axe throwing, and everything in-between, there's so many fun and quirky activities to get involved right across the city, so whether it's a first date, a work night out, or you're just looking for something to do on a rainy day, Manchester never disappoints.
Here's 10 of the best activities to do in Manchester.
___
Printworks
Whether you have a birthday party, family day out, or social with colleagues or friends, Tenpin is the place to be, with an array of indoor activities, from bowling and an arcade room, to pool and table tennis – there's something for everyone.
If you're looking for a night out with friends, the beer pong tables are a must to kick start your night (or day), and the karaoke is a massive hit too with thousands of songs to choose from and specially-designed music pods so you can sing your heart out, embarrassment free.
Corn Exchange
Experience one of the oldest games in the world while tucking into gastro pub BBQ-style food and delicious cocktails in a truly English style.
Using cutting edge elite sports technology, at Sixes Social Cricket, you can hire a batting net and take part in the world's first immersive social cricket experience where you will be able to test your batting skills and compete with friends on a global leader board.
Downstairs is a cosy champagne bar area where bottomless brunch is served on weekends, with beer, cocktails and of course champagne to choose from.
Base Bar
Millow Street
In its own words, this place is for the "fastballin', batswingin', ballsmashin' junkies".
Base Bar has three batting cages to swing in and each has their own ground baseball graffiti style, so you can practise your swing over a few beers, and it's also the perfect place to go with family and friends if you want a fun and interactive day out.
It offers a wide range of hotdogs and snacks, and also serves a fantastic array of cocktails as well as other drinks too, as well as a separate bar area if you have or haven't got a batting cage booking.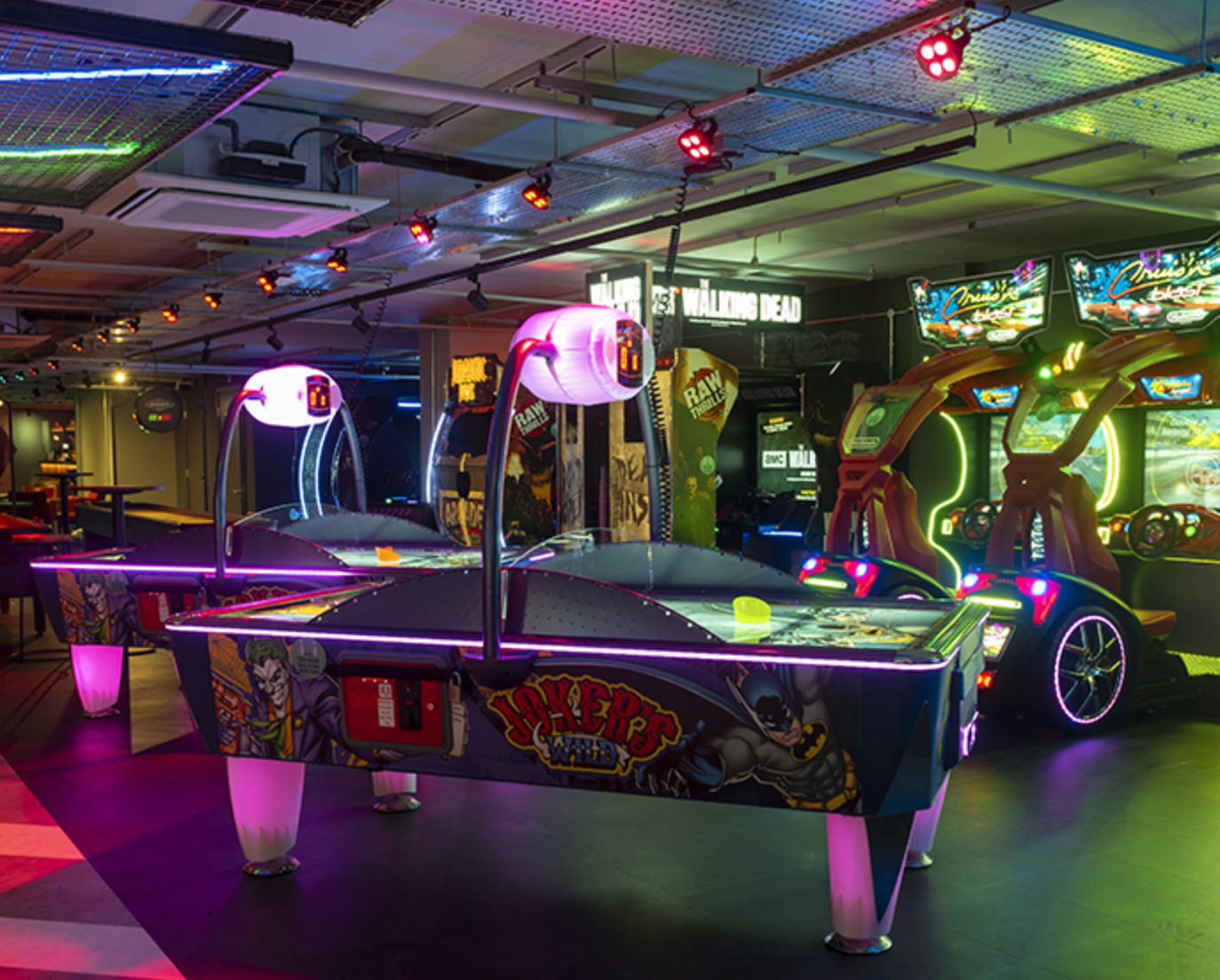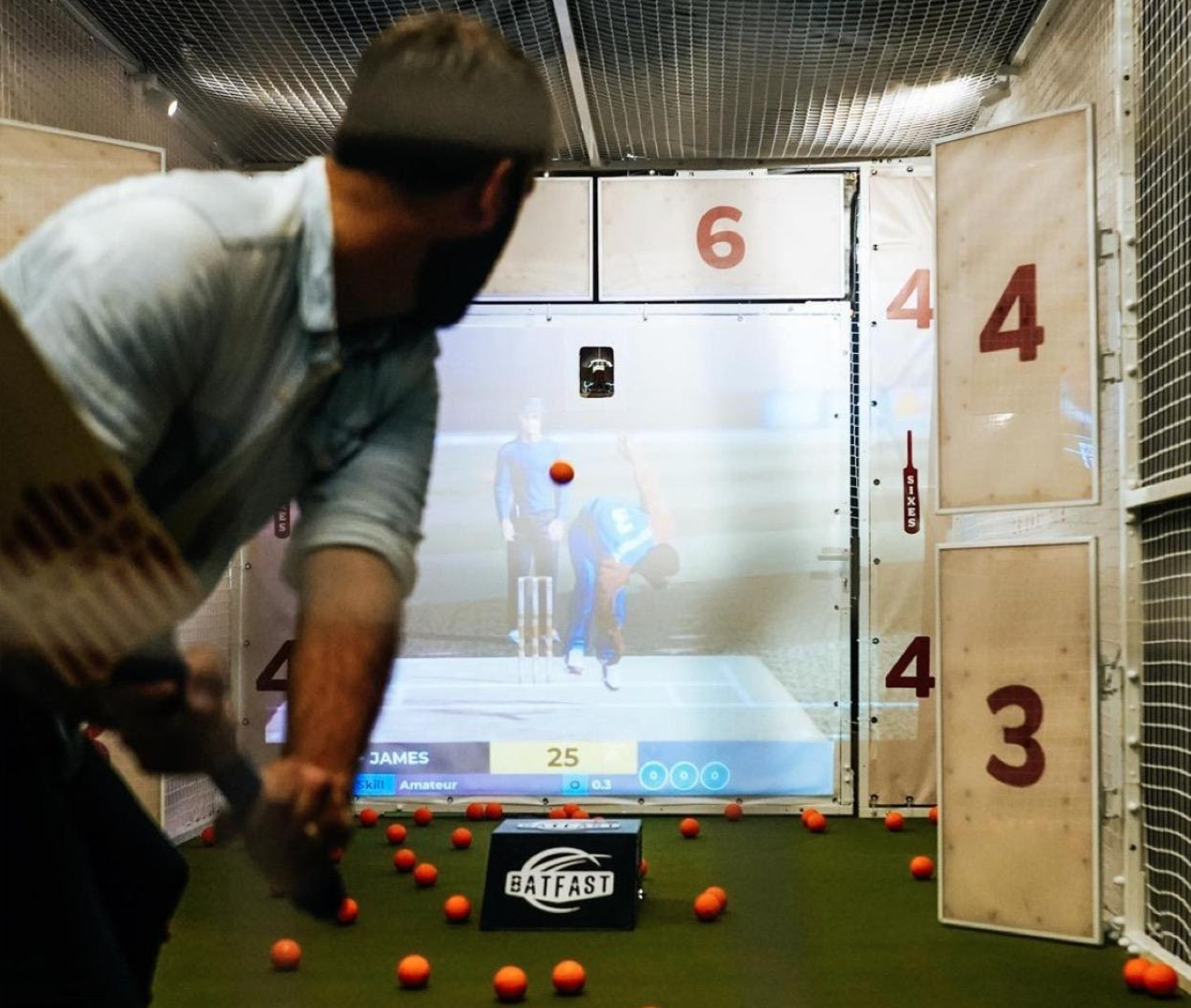 NQ64
Northern Quarter & Peter Street
This over 18's bar is a strong favourite for gaming lovers.
NQ64 has all the retro games you can think of, as well as classic consoles, so whether you're wanting a nostalgic experience being transported back to the 80s, or if you're a video game addict looking for something quirky to try, NQ64 is the perfect place to go.
Dubbed as a geek's paradise with an amazing atmosphere, there's also great-value drinks with a strong craft beer and cocktail menu, making it a must-go for anyone.
King Street
Think classic darts but reinvented 21st century-style, as with a range of exciting multi-player games, Flight Club will keep you hooked and entertained for hours. Whether you're an expert at darts, or a complete beginner, everyone has a chance of winning when they play thanks to the multiple throw lines to choose from.
Flight Club has a distinct vintage feel about it, and this unique bar offers a range of bespoke cocktails, tasty pizzas, and delicious sharing boards too.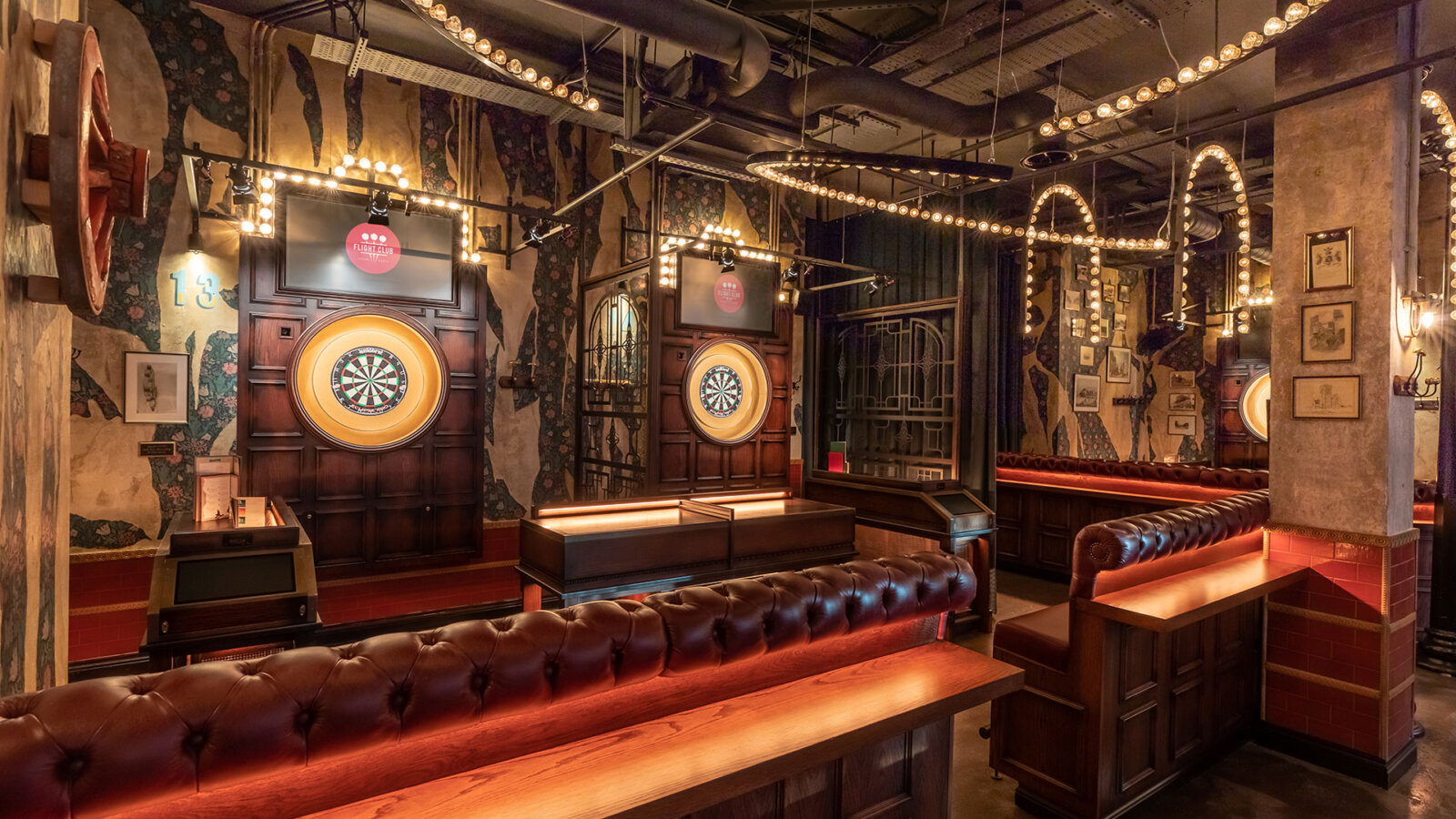 Junkyard Golf Club
First Street
This is a firm-favourite with many people.
This mini crazy golf club has three themed courses, and each course has a fun name and a different vibe to each of them.
As the name suggests, all the courses are made up from pre-loved and reclaimed junk.
Gary is a course full of tyres, written-off cars and scrapyard junk littered around the course. Pablo is a tropical madness filled with pirate speedboats and skulls. Finally, Bozo is full of creepy clowns and circus freaks with a ferris wheel and hall of mirrors.
Printworks
Looking to escape the hustle and bustle of the city? Treetop Adventure Golf is Manchester's answer to the tropical rainforest with the Tropical Trail course. Or maybe crumbling temples and ancient ruins take your fancy? Visit the Ancient Explorer course instead.
Each course has 18 holes, and is the perfect way to spend a day with friends and family.
After playing 18 holes, you can take a seat in The Market for well-deserved tropical cocktails, local beer and amazing jungle grub, and there's also freshly handmade pizza available by Pizza Cabana too.
Deansgate and Manchester Arndale
If you want a night filled with competitive games to soundtrack of rock and indie music, then Roxy Ball Room is the place to be.
Dubbed as an adult's playground, choose from and array of classic ball games like bowling, pool table tennis, beer pong, or ping pong to name a few, it's the perfect place for parties and groups and has an amazing cocktail menu and drinks packages to finish off a fun filled night of great games, food, drinks, and music.
With fantastic service and great value for money, what's not to like?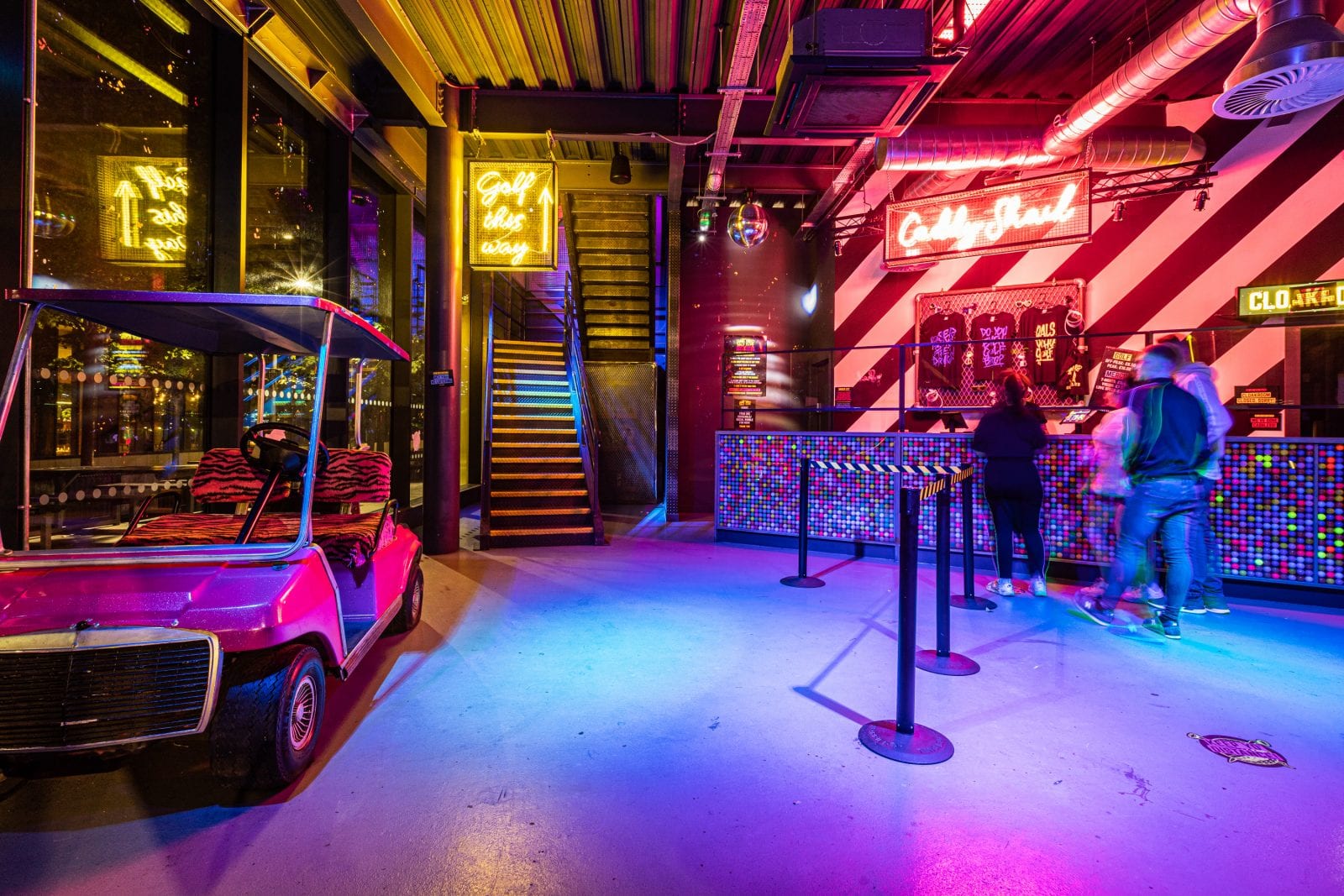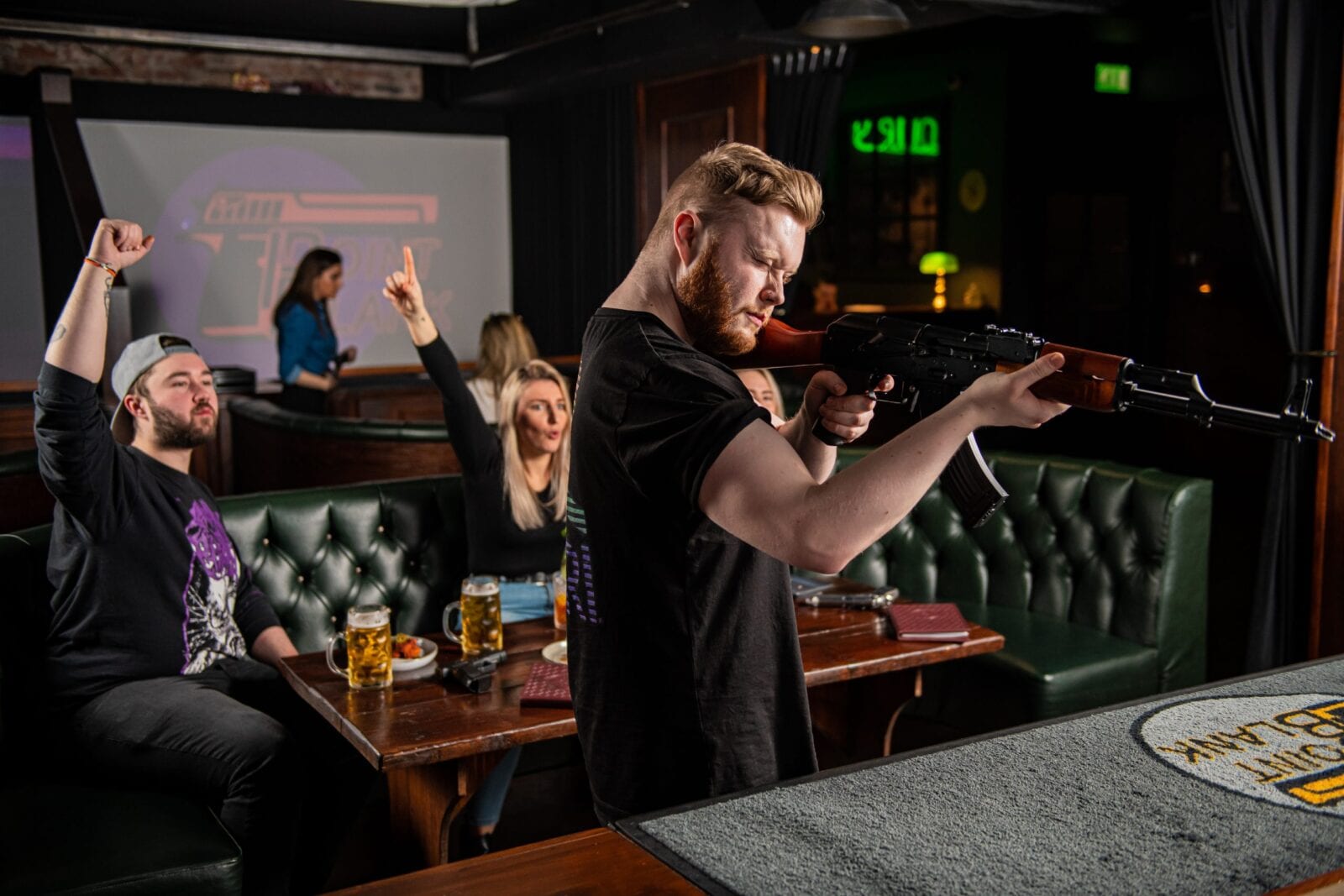 Deansgate
Want a fully-loaded night out?
Point Blank is the UK's first shooting speakeasy, and has over 200 simulated shooting scenarios to kickstart your night with a bang. The range has five real replica guns and the systems are used worldwide to train professional shooters, so the experience is fully-immersive and has exceptional realism.
There's also a great range of bespoke cocktails, beers, wines and snacks to enjoy while shooting or if you're just at the bar.
Deansgate
This is the UK's first urban axe throwing venue, and with the vibrant venue, expertly-trained instructors, and a suitably-pumped-up soundtrack, you'll be slinging axes like a pro by the end of the night.
Perfect for going with a group of friends, or if you want a quirky date idea.
Don't worry if you've never thrown an axe before though, as you'll have a blast and learn something new, and you can also get involved with mini competitions against your own group, or other groups to become the axe throwing king or queen.
___
Featured Image – NQ64