Reception manager/Building host
A retro arcade gaming bar is opening in Stockport ready for Christmas

Georgina Pellant
Stockport is set to get its first retro gaming bar this winter as the former Mama Sanctuary spa on Princess Street is transformed into an arcade haven.
Spreading across two floors, it comes from partners Joseph Patten and Amy Fletcher and will.
Already established in the local hospitality scene. Joseph has already made a name for himself in Stockport with venues including Cracked Actor, The Glass Spider and Dr Feelgood.
Now, he and Amy are workig together on a new venture that will celebrate some iconic arcade games from their childhoo,d including Super Pac-Man, Space Invaders, and Donkey Kong – all playable using tokens that can be collected from the bar.
Called Glitch, in an interview with the Manchester Evening News the pair described the new gaming bar as an "interactive museum for vintage arcade lovers".
However, they also revealed that it won't just be about retro games here.
The modern crowd of gamers will be equally well catered to, with 11 different high-tech gaming booths – all bookable by the hour – kitted out with 40 inch screens, Xbox, PlayStation 5 and Nintendo Switch, SEGA Mega, and Nintendo 64.
Elsewhere, the team is working on creating an experiential Star Wars 'duelling room' with light sabers available to rent. Although it doesn't sound like this will be ready before its pre-Christmas opening, it's something we're happy to wait for.
Drinks-wise, gamers can expect to find a wide array of themed cocktails that nod to Glitch's playful theme alongside a selection of local beers from Siren Brewery.
The pair also said that they hope the bar will "change the lay of the land massively for more bars of this type to invest in Stockport Town centre.
Read more: A bar in Manchester is throwing a 2000s-themed Myspace party
They continued: "It's certainly the first of its kind in Stockport but it's where the bar world is heading.
"We believe it's the next big push needed to bring immersive interactive bars to Stockport, in the same way they do in the cities. It's a chance to provide more than just a sit down with a beer, people want more of an experience when they hit the town now. GLITCH provides that.
Read more: This Indian takeaway in Prestwich has just been named the best in the UK
"It's a hit of nostalgia like a interactive museum for vintage arcade lovers, whilst also offering the look into the future with all the latest consoles for groups to book out. I think it's the perfect time of year to be opening with Christmas around the corner."
Feature image – Google maps / Slackers
Phil Foden's bond with elderly City fan with dementia only gets more wholesome

Danny Jones
Among the City fans flying high after the Manchester derby, 84-year-old Barry Carr was undoubtedly one those most bowled over on the day, as he was once again invited to Phil Foden's box to watch the game.
Having gone viral earlier this year after attending the Sky Blue's final game of last season – where he happened to meet Foden pitch-side – the elderly City fan who suffers from dementia was invited along to watch the 6-0 thrashing of Nottingham Forest.
Better still, he and his grandson Charlie Gibson got to watch the game from the comfort of the 22-year-old's private box.
Since then, the pair bond has only grown stronger and more wholesome, as the Stockport local decided to invite the pair back to watch City put six past another team: United.
As you can see, Barry was invited back to watch the derby and treated to a 6-3 blockbuster, where he got to spend more time with Foden as well as meeting ex-player turned pundit Micah Richards.
One of the best bits is when he calls Erling Haaland "the big one". You're not wrong there, Barry!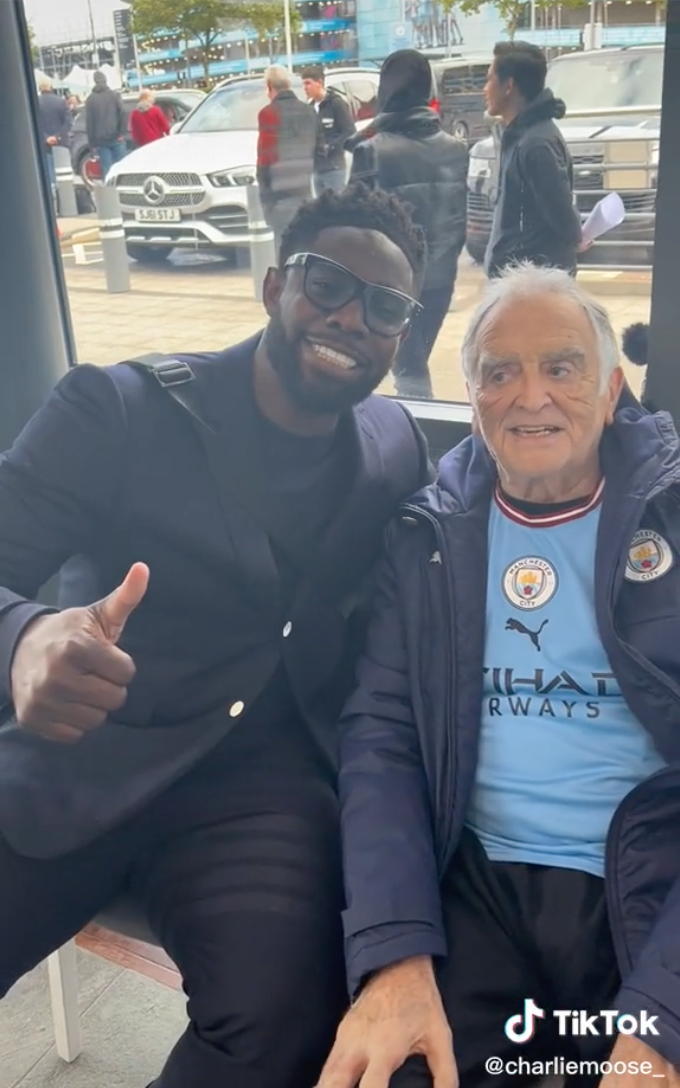 The lifelong fan City fan was over the moon with the result and even more excited when he realised his favourite Foden had netted his own hattrick against against their historic rivals.
Following the game, the two share a lovely embrace and talk about the game, with Foden describing his game as a "dream come true". We dare say Barry felt the same.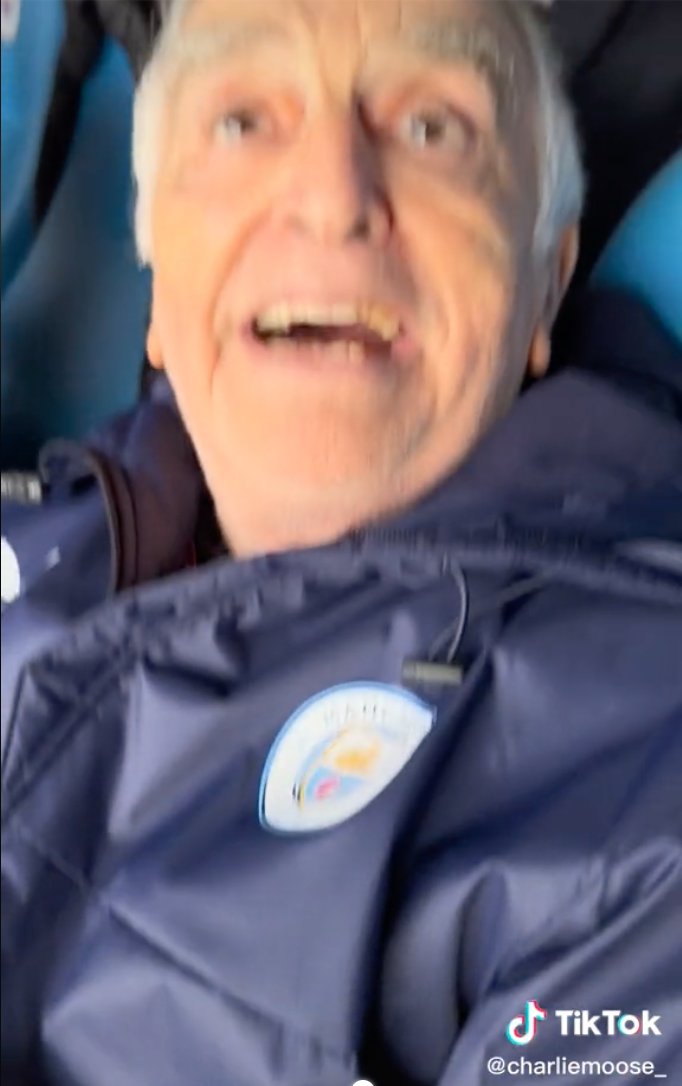 We're not crying, you are…
While he struggles with his memory, most of time spent watching City vs United would have been quite different, as they were long-considered 'the noisy neighbours'. Safe to say things have changed over the past decade.
Read more:
As for him and Foden, the pair seem to have struck up a really strong connection — you only need to see his face when Phil turns up to say hello after the game.
Charlie has been chronicling various memories with his grandad over on his TikTok and each one seems to be more heartwarming than the last.
We'll happily stay on this corner of the internet for the foreseeable.
For all the latest news, events and goings on in Greater Manchester, subscribe to The Manc's newsletter HERE.