Kids & Family
Mancs will soon be able to slide over the River Medlock, Mayfield Play Yard plans reveal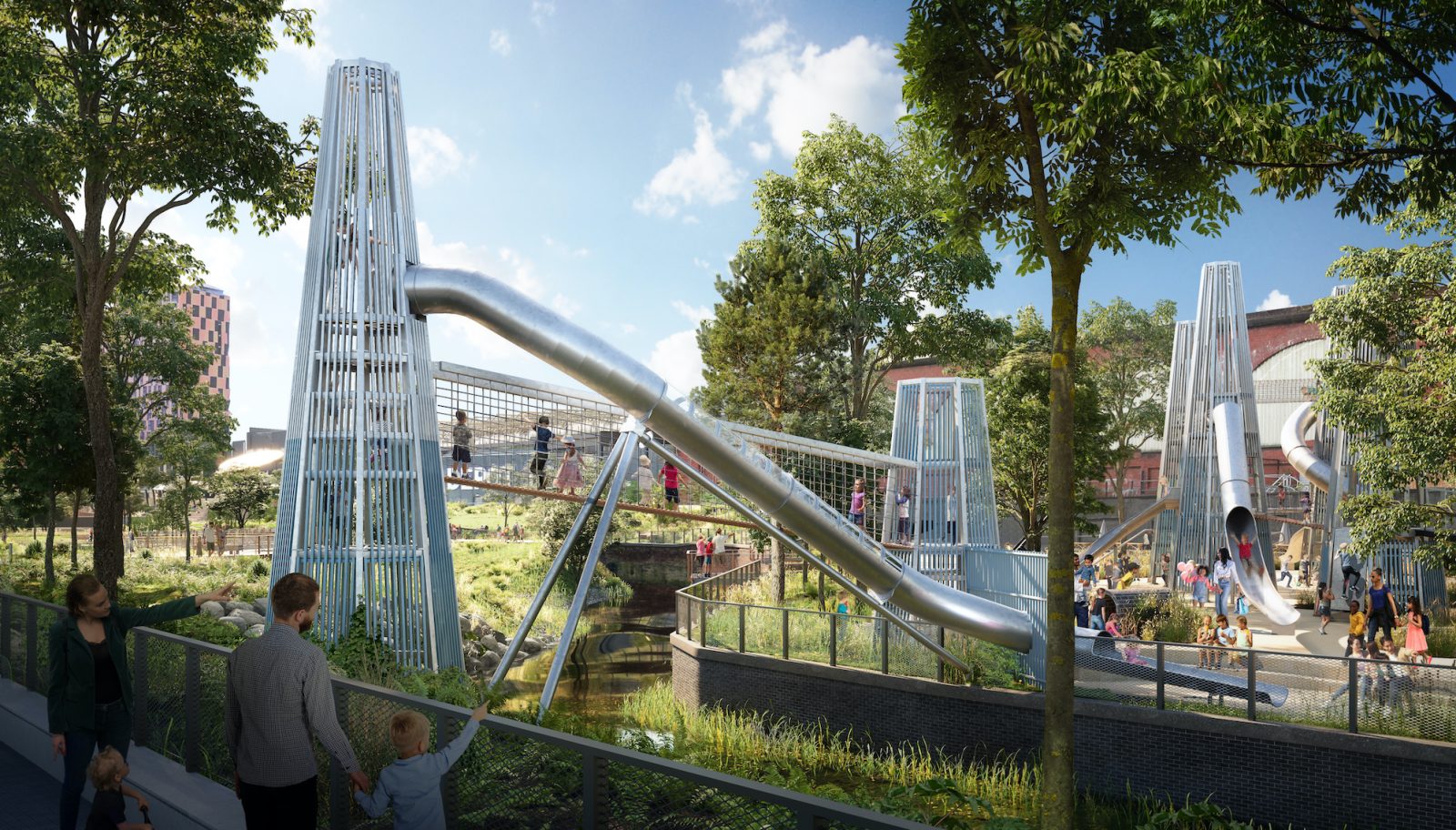 The next stage of the development of Mayfield Park will see a see-through slide built right across the River Medlock.
Striking images released this week show the plans for Mayfield Play Yard, a new adventure playground filled with tunnels and towers.
The massive 14,000 sq ft playground will make up part of the wider Mayfield Park, the first city centre park to be opened in Manchester in 100 years.
The child-friendly space itself will be built around six towers, each reaching 10 metres in height, linked by crawl tunnels, rope bridges, and slides.
The star attraction will be the 18 metre-long slide that will carry its passengers right over the restored river in a transparent polycarbonate tube.
There'll also be a 60-degree drop slide, racing slides, and a six-metre spiral slide at the new corner of Mayfield Park.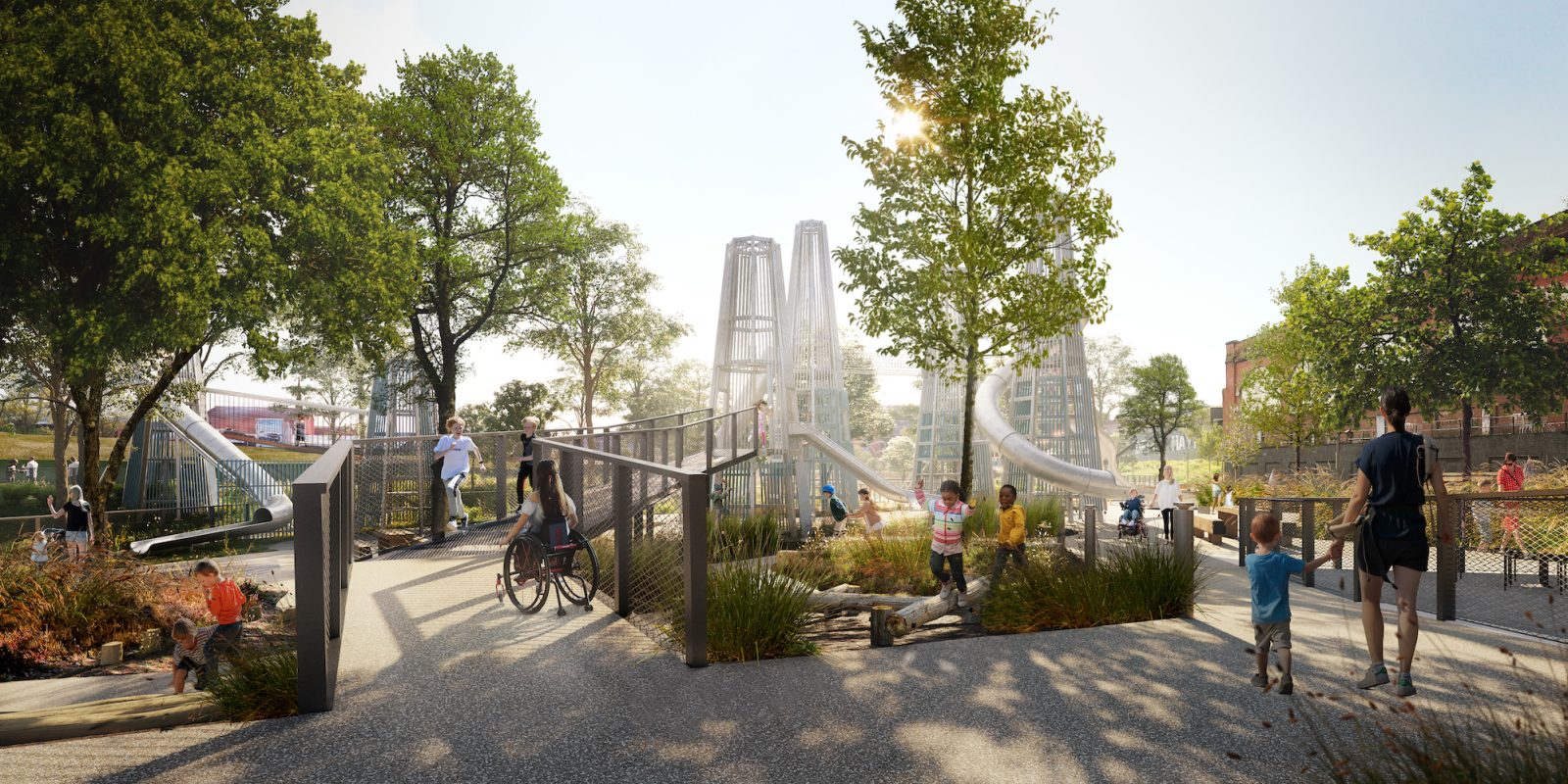 The chimney-shaped towers are a nod to Manchester's industrial past and were inspired by an octagonal chimney discovered by archaeologists at the Mayfield site.
The plans also include wheelchair accessible play equipment, like tunnels, slides and roundabouts.
Stepping posts and balance beams through the green space will encourage children to engage with the wildlife and nature around them.
Mayfield Play Yard, which will be the largest public playground in the city, has been designed collaboratively by regeneration specialist U+I on behalf of the Mayfield Partnership, landscape architects Studio Egret West (SEW) and Massey & Harris, an independent play equipment specialist based in Greater Manchester.
Massey & Harris, which was behind two play areas at Heaton Park, is currently building the play area at its workshop in Stockport before it is transported and installed at Mayfield.
Huw Pritchard, lead designer at Massey & Harris, said: "Mayfield is a unique development which we are incredibly proud to be a part of. As a local company, which has been based in Stockport for more than 70 years, we know first-hand how important green space is to Manchester's growing population.
"We were aware of the project from its very early stages and thought how fantastic it would be to be involved, so to actually work on it is incredible."
Max Aughton, project landscape architect at Studio Egret West, said: "Our design concept was for an industrial-inspired play area within nature that will help to tell the story of Mayfield's amazing history.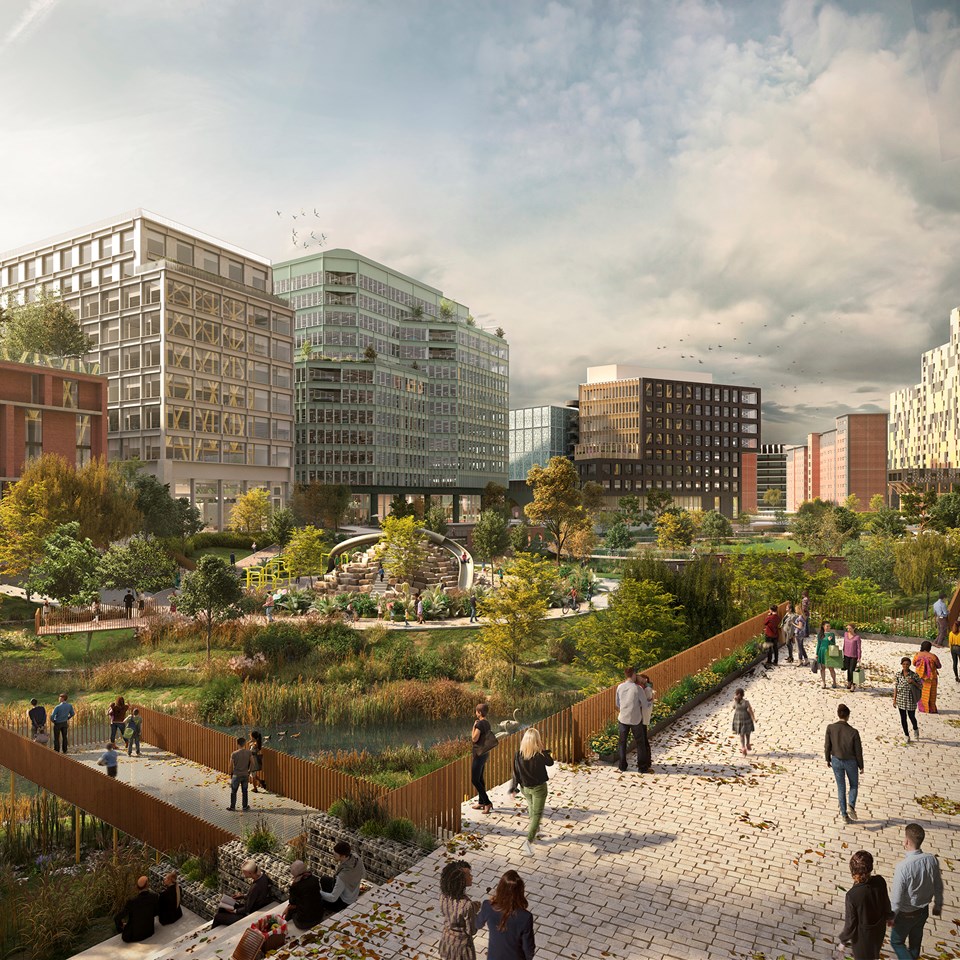 "We've chosen a simple palette of materials including steel and reclaimed brick to create an industrial feel which also gives the trees and planting a contrasting backdrop.
"The chimney towers resonate with historic skylines of Manchester and Mayfield. Together these features will create a sense that our young visitors are exploring an abandoned landscape where nature has taken over.
"This is a park which people will visit again and again and have different experiences each time they come as seasons change. For children especially, as their confidence grows so too will their use of the play area which features different heights and levels for all ages.
"The towers will sit amongst the canopies of some of the largest trees to be planted at Mayfield and this will give the children a real sense of playing within nature.
Read more: The rugged corner of the Peak District where wallabies may still roam
"Accessibility and inclusivity are at the heart of the design and we have ensured the entirety of the park and the majority of play area equipment is wheelchair friendly. We can't wait to see the play area in action."
Councillor Bev Craig, Leader of Manchester City Council, added: "Mayfield Park is going to be a major new green public space for Manchester.
"As a city which values our young people it's perfect that it will include a play facility as fun and active as this as part of what it has to offer.
"We can't wait to welcome Manchester people to this new attraction."
Mayfield Park is due to be completed by autumn.
Featured image: Supplied