Manchester
A Manc's guide to: Chinatown, the second-largest in the whole of the UK
What to eat, where to sleep, and how to get there.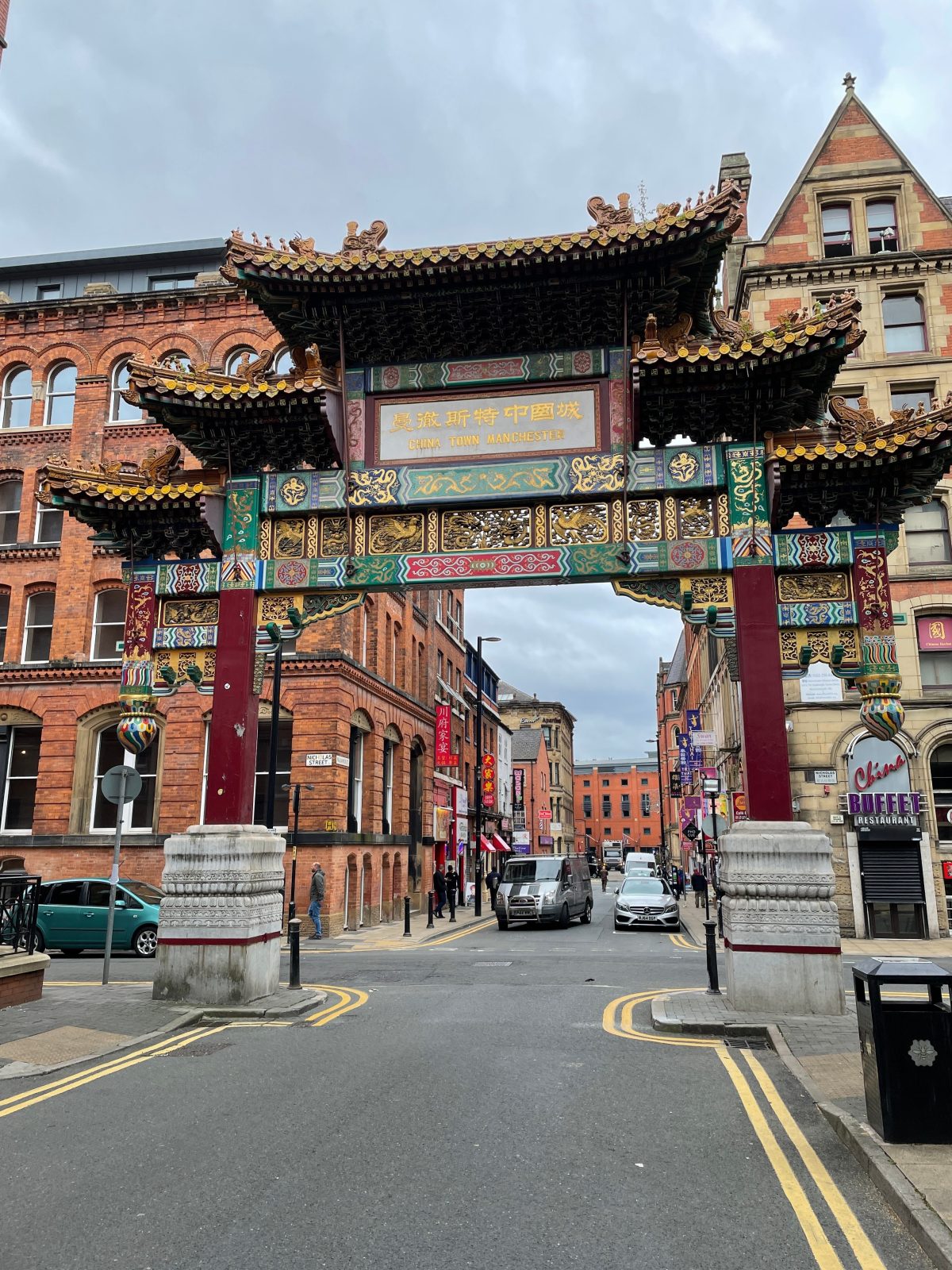 Manchester's Chinatown is the second-largest in the UK and the third-biggest in Europe.
First established over 100 years ago by Chinese immigrants drawn to seek their fortunes within the booming industrial heartlands of Cottonopolis, it might be little more than a mile in width – but it's still packed with great restaurants, cultural artefacts and some surprising, hidden histories.
Many say the area's beginnings are rooted in the restaurant business, still Chinatown was not really recognised until the 1970s – despite the arrival of its first restaurant in the forties and the official opening of a Chinese consulate in the 30s.
It was also once 'ground zero' for some secret intelligence operations.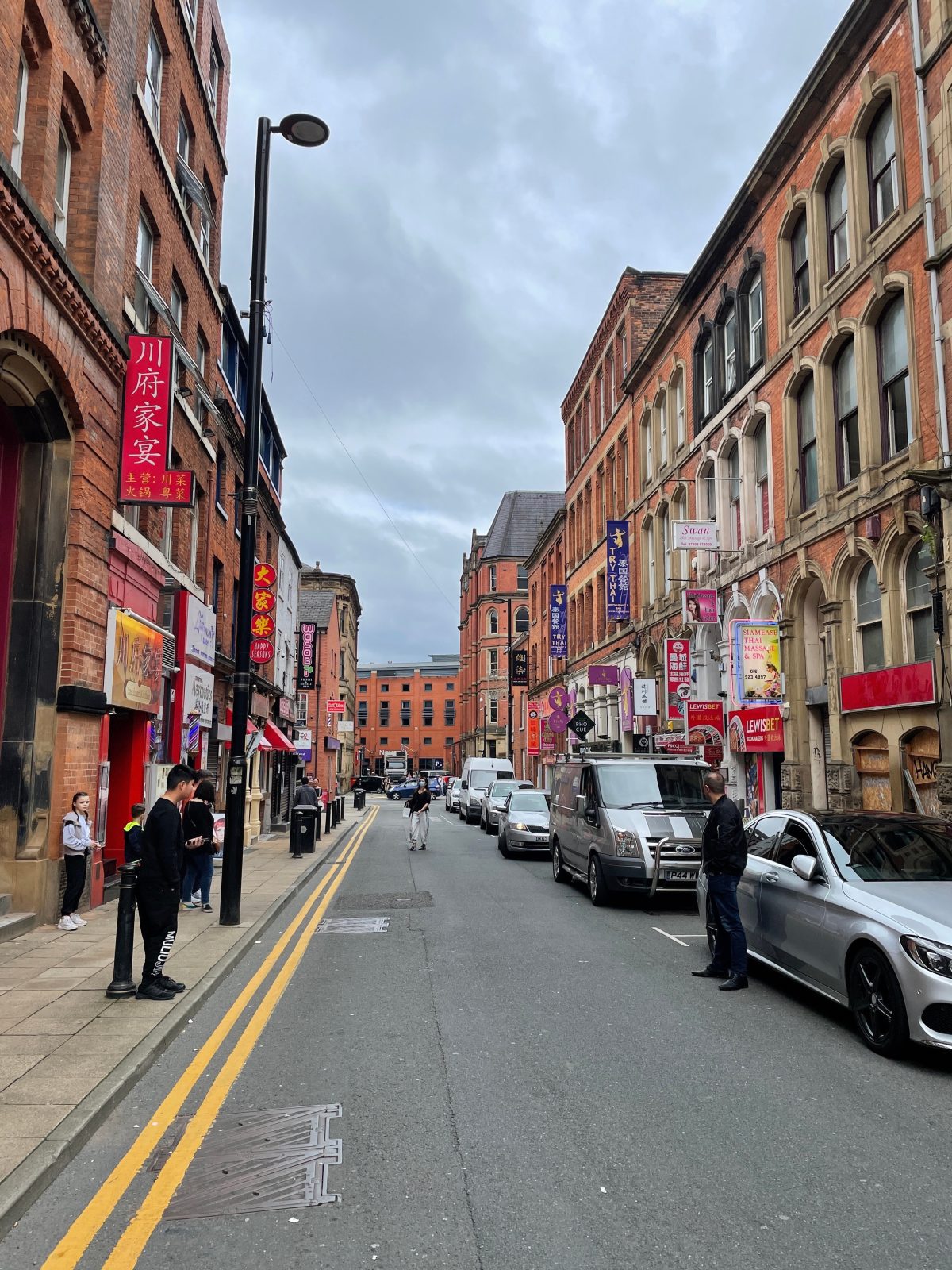 Containing a secret doorway to the Guardian Telephone Exchange on George Street, to this day underneath its many cafes, restaurants, karaoke bars and bakeries lies a fortified nuclear bunker stretching out for 30m, attached in turn to more than four miles of underground tunnels that stretch all the way up to Ardwick.
The bunker's existence was denied by officials until 1967 – ten years after it was built – and the tunnels still exist today, albeit unoccupied. Sadly, they are not open to the public.
Still, there's plenty more to see. As you wander the streets, look up and you'll stumble across innumerable plaques and listed buildings.
The most famous, of course, is the ornate Paifang archway – an official gift from Beijing and the only one of its kind in Europe.
Covered in gold leaf, lacquer and traditional symbols of luck and prosperity, following a lengthy construction it was officially opened in 1987 and remains a massive tourist attraction today.
Beyond that, there are plenty of shops, supermarkets, late-night karaoke spots and great eateries to discover. Keep reading to get to grips with exactly where you need to go when in Chinatown.
Shopping
Retail in Chinatown is dominated by Asian supermarkets like Hang Won Hong, Wing Fat and Woo Sang – each with their own individual quirks.
The smallest, Wing Fat, is a favourite with locals – stocking the likes of vacuum packed Chinese sausages alongside fresh, whole fish, shellfish, and bulging polystyrene packets of pork belly in its fridges. You'll also find traditional Chinese medicine here and a fresh grocery section out front.
Hang Won Hong, a personal favourite, does it all – with further subsections for other east Asian products from the likes of Korea and Japan.
With fresh veg on your right as you come down the stairs, there's a fridge area with fresh meat, fish, herbs, salted eggs and kimchi; a snacking section, small beer and large soft drinks selection, innumerable rice and noodles, and a full area dedicated to cooking equipment next to the freezers.
As for Woo Sang, here you'll find fortune cookies for 99p and the brilliant Hunan restaurant upstairs – the only one of its kind in the north west, according to its owner (more on that later).
Cookware, tea sets, gifts and more
Just off the main square find the T LA art and craft gallery, a gift shop that's been trading since 1986. Here you'll find Chinese art materials, new year decorations (this year's celebration falls on 1st February 2022), tea sets, bowls, wind charms, incense sticks and more.
Food and drink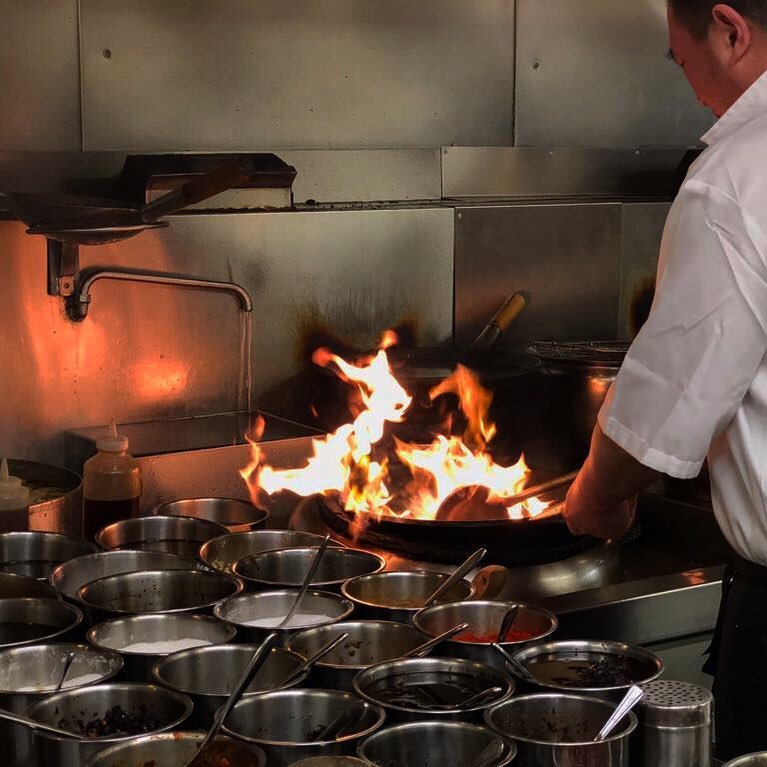 Food has always been at the heart of Manchester's Chinatown. The area is famous for its affordable cafes, bakeries, and award-winning restaurants, where chefs often add a northern twist to traditional Chinese cooking styles.
Manchester's first Chinese restaurant, Ping Hong, opened here in 1948, and back then Anglo-Chinese cuisine was very much the order of the day.
Over 60 years later, chefs are still serving up a mix of dishes – ranging from the traditional to the more modern, with some putting a British twist on traditional recipes and cooking methods.
The scene here, once dominated by Cantonese cooking, is now more varied with dishes from provinces like Beijing, Shanghai, Hunan and Szechuan growing in popularity.
Packed in between Portland and Princess streets, today there are loads of different Chinese eateries to discover – but don't be surprised to find restaurants serving up all manner of cuisines.
A haven of cultural integration, Chinese and Japanese, Nepalese, Thai and Vietnamese restaurants all jostle for attention, with more piled high above street level.
With over 100 different places to choose from, hungry visitors are spoilt for choice.
Dim Sum, roast meats and hot pot
For seriously good dim sum, a staple at any good Chinese restaurant, try Mei Dim – a nondescript-looking basement canteen with massive laminated, pictorial menus. Ignore the grumpy naysayers online, the fact that the customer base here is 99% Chinese speaks volumes as to the true quality of the food.
Yang Sing is another must, with tea a speciality here. Sourced from the same master, Mr Wong, for over 40 years, there's even a pairing menu to go with your dim sum. First opened in 1977 by Harry Yeung, Yang Sing has won more than 40 awards to date.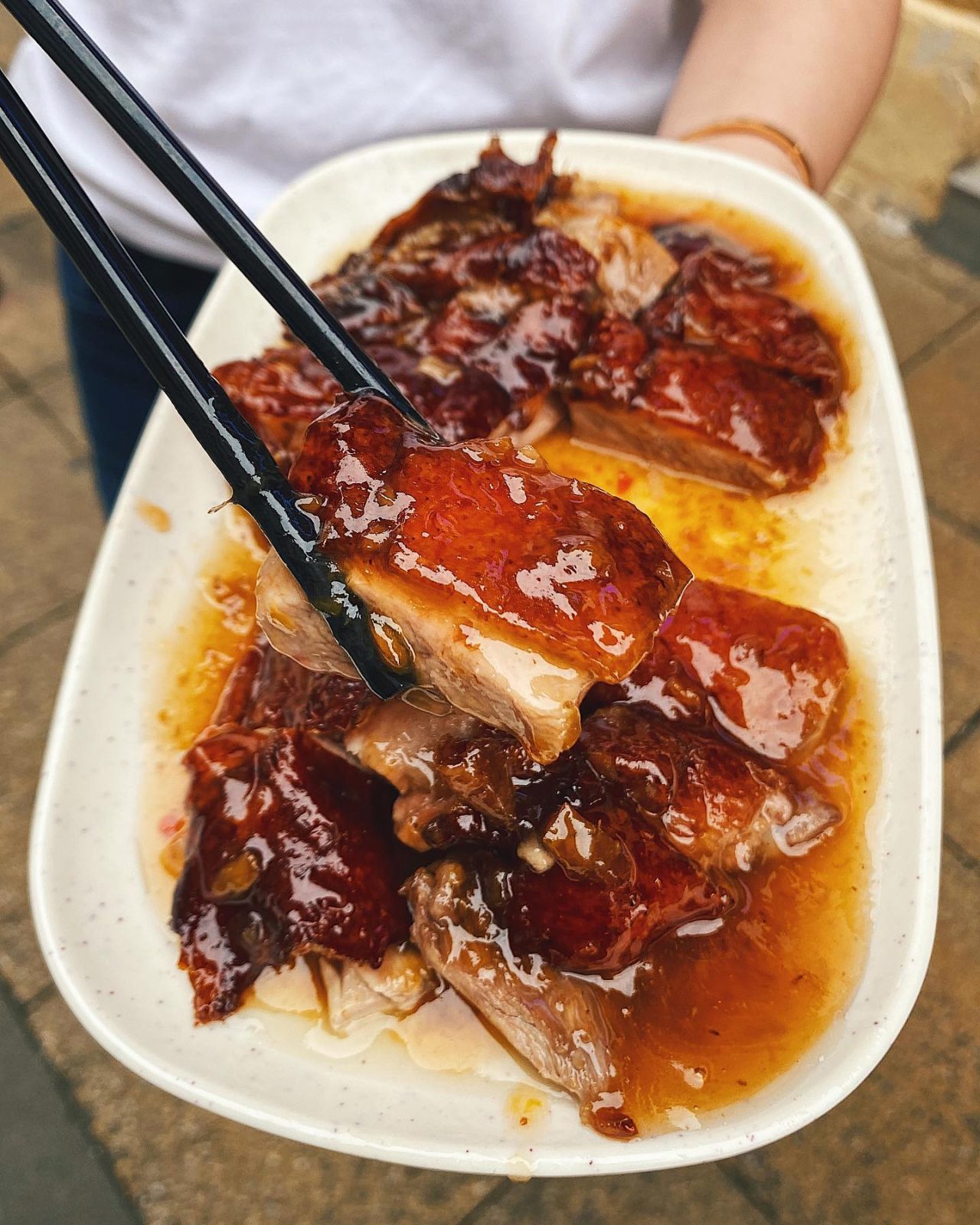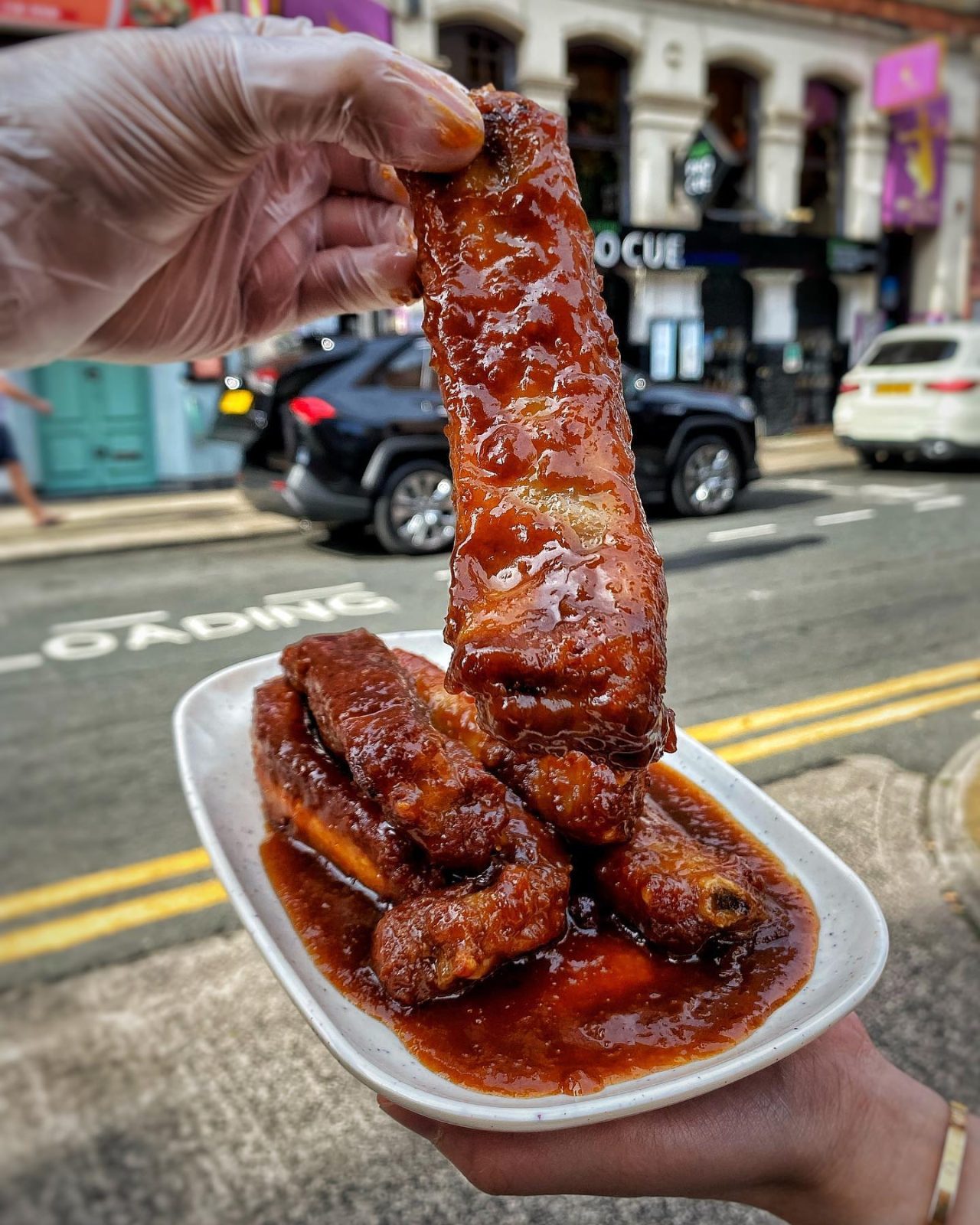 Little Yang Sing, a separate operation run by Harry's cousin, Warren, is worth a visit too and boasts a great lunchtime set menu option, as is Happy Seasons – renowned locally for its roast meats, which range from fatty cuts of pork belly to rich, lacquered whole ducks. Go early, though, as these start selling out from as early as 12pm.- they're that popular.
If it's hot pot you're looking for, add XiongQi Hot Pot to your list. A relatively new addition to the famous Faulkner street, hot broth steams at the centre of your table – ready for you to cook whatever you like in it. Options for veggies and vegans are numerous, as are traditional choices like tripe, ox tongue, mutton and prawn mash with bamboo fungus.
Bubble tea, bakeries and dessert parlours
This part of town is also known for its great bakeries, cheap cafes and dessert parlours.
For bubble tea, the Taiwanese drink that's taken Manchester's Chinatown (and the world) by storm, head to WooTea on George Street where they make their own boba – aka tapioca pearls. This also stars in the desserts, which include indulgent cream-loaded lava cakes.
There's also Cha-Time, ICFT (I Come From Taiwan), Happy Lemon, or Ohayo Tea – the latter a dog-friendly, Japanese Shiba Inu themed tea house lauded for its fruit teas, which use real, freshly brewed fruit.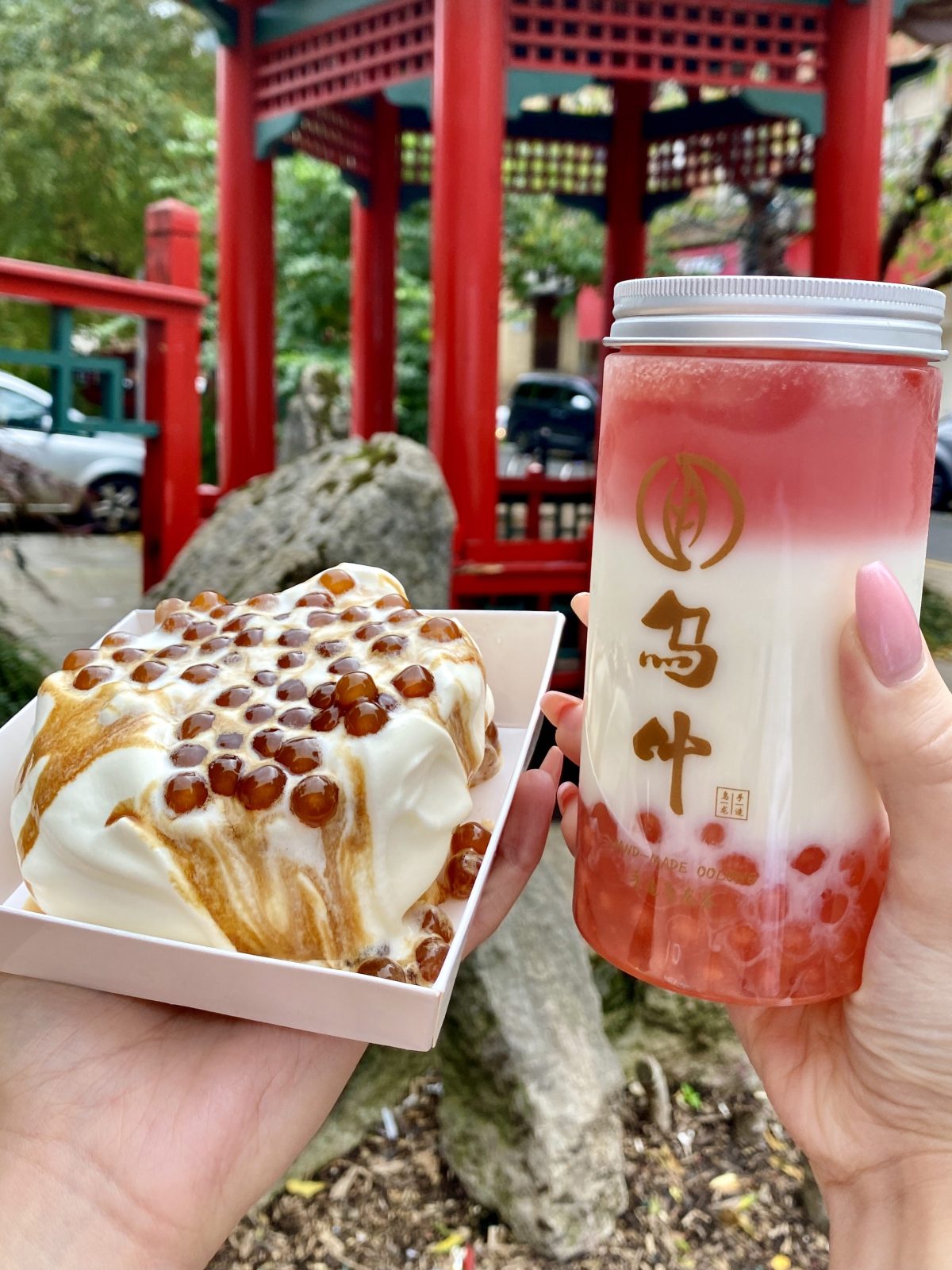 Bakery-wise, one of Chinatown's most famous, Ho's, is sadly no more. Home to the £1.50 pork bun and a staple in the area for more than fourty years, it closed earlier this year – leaving competitor Wong Wong with some big shoes to fill.
Small Chinese bakery Wong Wong was first opened on Princess street in 2003 and sells a range of freshly baked traditional and contemporary Chinese buns, loaves, cakes, pastries and even wedding cakes. Opt for a custard bun here, or try the char siu or bolo buns with butter and a traditional milk tea.
Japanese dessert and tea bar Tsujiri Matcha is also worth a visit. As the name suggests, it specialises in matcha and stocks all sorts of delights, including matcha-flavoured lattes, ice cream basque cheesecakes, roll cakes and chocolate tartes.
More restaurants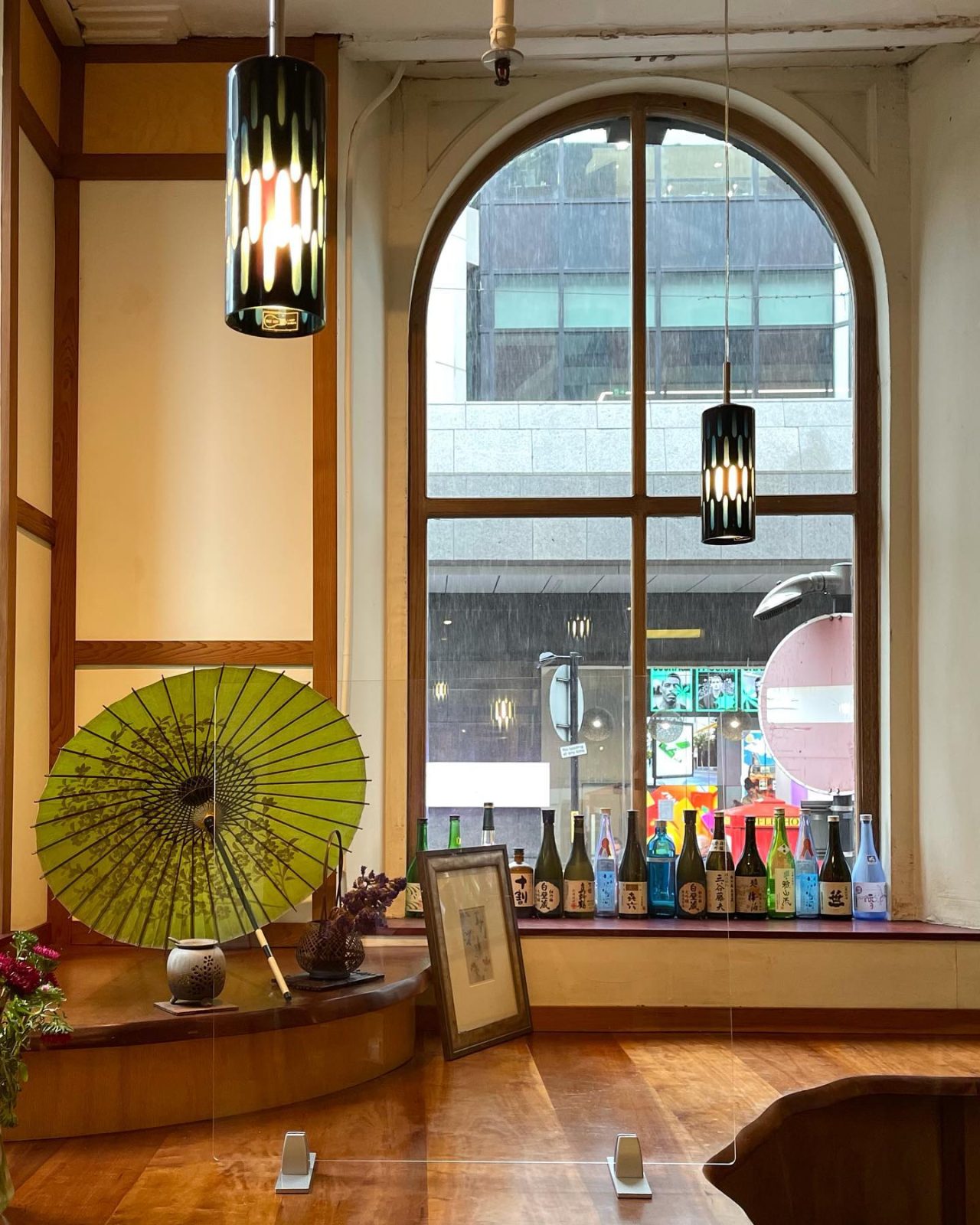 For some of the best Japanese food in the city, Yuzu on Charlotte street's from-scratch cooking is a must. Expect spot-on execution of classics like gyoza, yakitori, katsu and chicken karaage, alongside fresh, silken sashimi served 'don' style atop warm, vinegared sushi rice – not to mention an excellent sake bar.
Faulkner street's Vietnamese kitchen Pho Cue, meanwhile, combines traditional cooking methods with a good measure of wild-card modernity. The weekly lobster pho, chargrilled on an in-house barbecue, is legendary – but you'll also find some surprises, like Vietnamese tacos with a crisp rice pancake, listed alongside its traditional bun (spicy soup noodles) and bahn mi.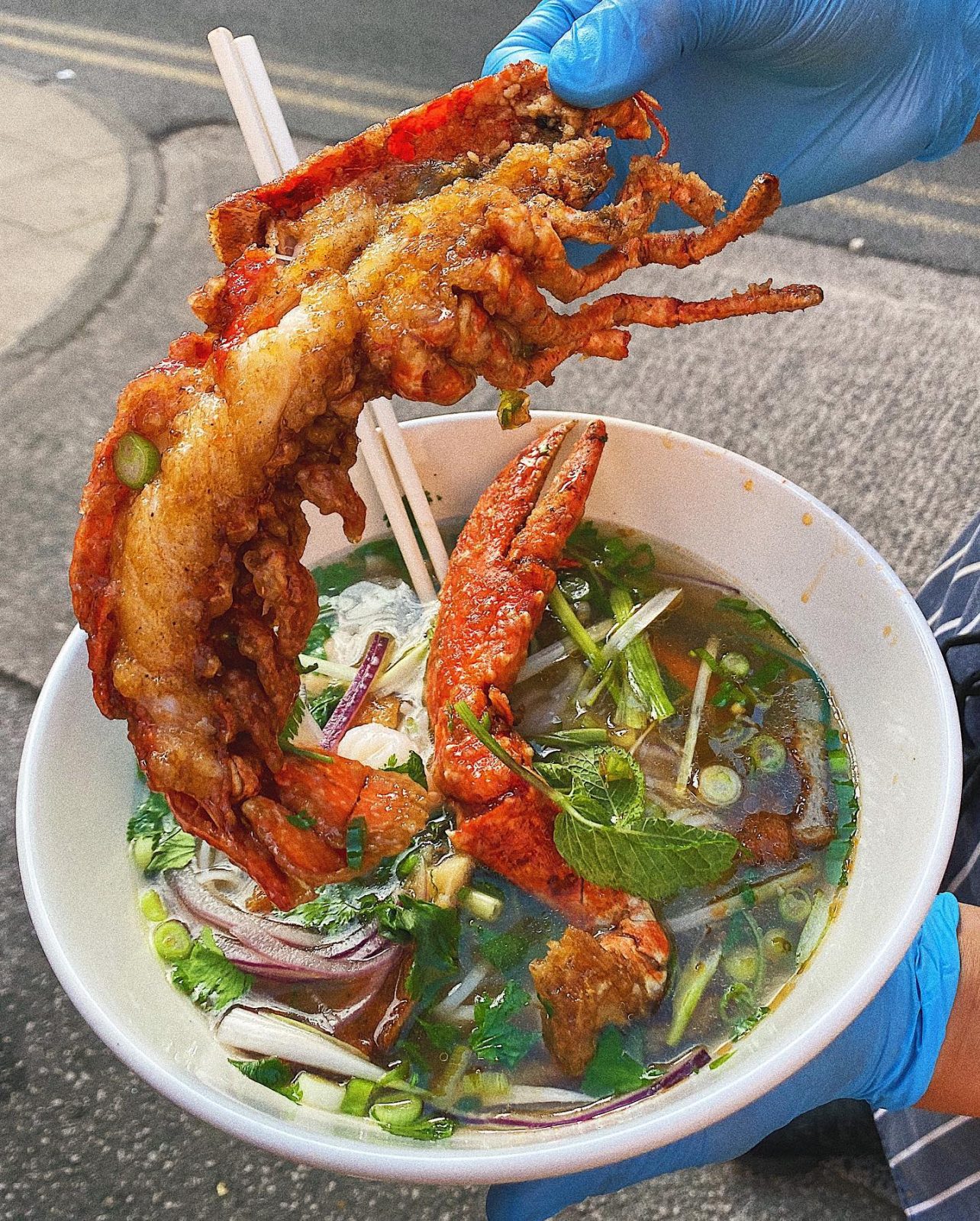 Red Chilli, said to be the first to serve spicy Sichuan cuisine in town, gets a lot of love, as does Hunan restaurant on the first floor above Chinatown's Woo Sang supermarket. It's the only one of its kind in the north west, according to its owner, serving traditional Hunan cuisine from the mainland.
Teppanyaki Chinatown also deserves an honorable mention, especially if it's theatre you're looking for. Chefs here use an iron griddle to cook your food in front of you, with flames shooting into the air as meat, fish, eggs and rice are expertly manoeuvered under your nose.
Nightlife and hotels
When it comes to nightlife in Chinatown, it's all about the karaoke bars and casinos. These run into the early hours and vary in style.
For karaoke, choose from Orchid Lounge, Vina or K2 Karaoke, with the latter probably the closest thing you'll get to a Chinese nightclub outside of Shanghai.
As for casinos, there's the 24-hour Grosvenor on George street, or Genting and Napoleon's found just round the corner on Portland street, which remain open until 5 and 6am in the morning respectively.
Gaming isn't just restricted to the casinos, though, and many people will gather in backrooms to play games like Mah-jong, poker and Pai Gow.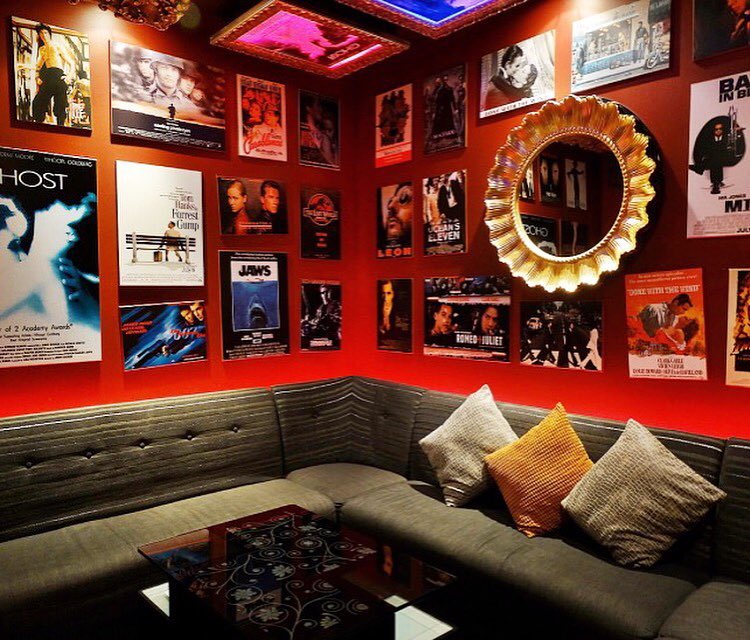 Just about edging into Chinatown's nightlife is Seven Oaks, a traditional English pub behind Han Won Hong supermarket.
Open to all in the day with a 'husband creche' service, by night this nondescript drinking hole becomes a secret bar for hospitality staff only – requiring proof of employment by way of a payslip to gain access via the side door.
Hotel-wise, the district's proximity to Princess and Portland street means you've numerous choices. Roomz, Ibis and Novotel offer comfortable budget accommodation, or for a more upmarket stay look at neighbouring hotels Brooklyn, Townhouse, or The Midland.
Culture
When many people think about culture in Chinatown, their minds likely go straight to Chinese New Year – admittedly a great time to visit the area.
Falling in the middle of January in 2023, red lanterns line the streets, which soon become filled with people who flock here to watch the dragon parade, live performances and fireworks display – as well as to visit the pop-up Chinese market.
The rest of the year, many tourists are drawn here to visit the famous Paifang Chinese archway and pagoda that dominate Chinatown's central square.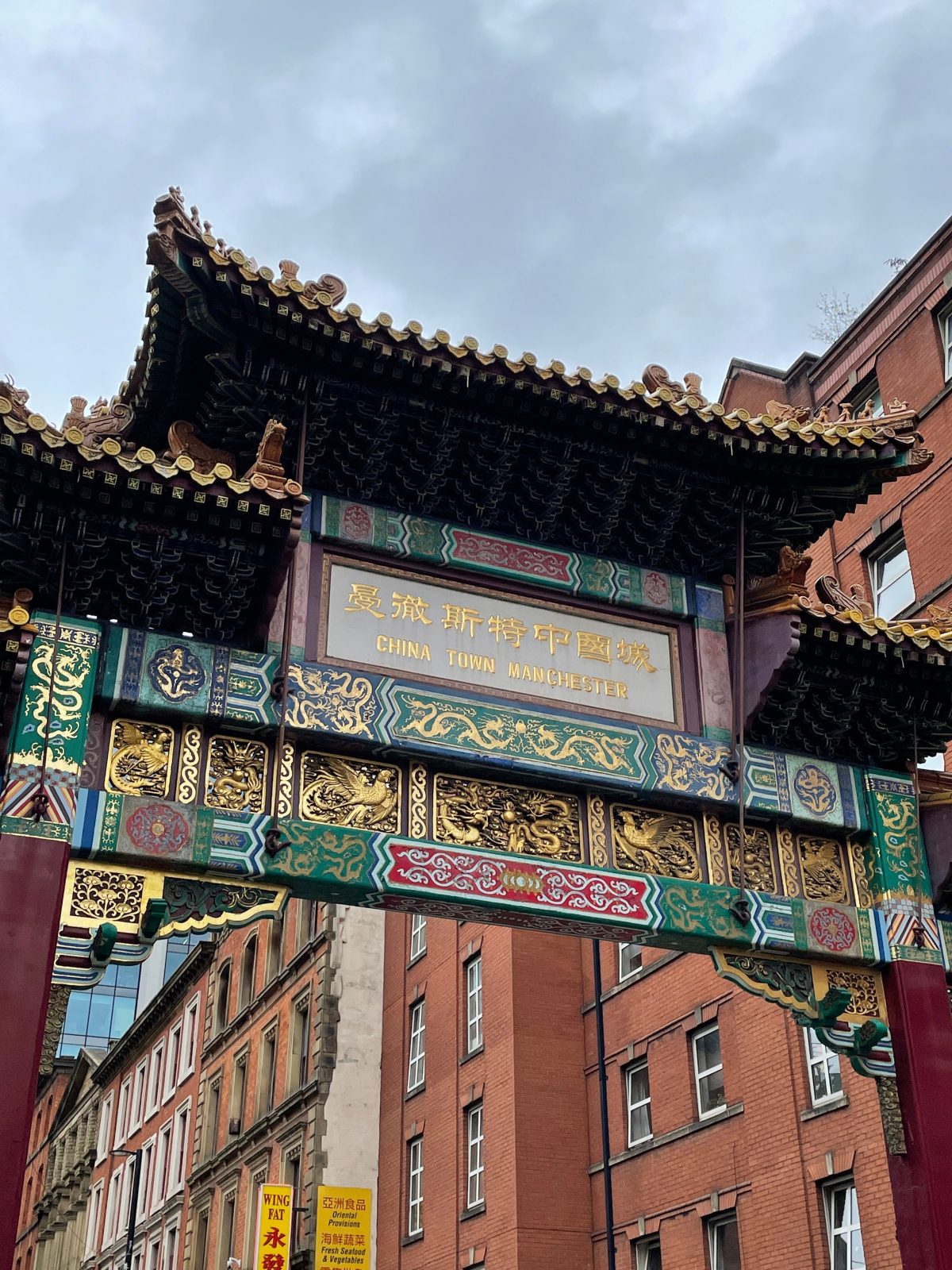 Read more: All the celebrations lined up for Chinese New Year 2022 in Manchester
Decorated with dragons and phoenixes, visitors could be forgiven for thinking the ornately carved Paifang had been here for centuries. In fact, it only arrived in 1986.
Specially built in China and then shipped over in three huge containers, it took months to assemble and was originally covered in a traditional Chinese mortar mix using pigs' blood when it landed here in 1986.
Covered in gold leaf, lacquer and traditional symbols of luck and prosperity, following a lengthy construction it was officially opened in 1987 and remains a massive tourist attraction today.
Elsewhere, on the cusp of Chinatown, you'll find the impressive Manchester Art Gallery backed onto George street and, at its heart, the Rain City tattoo collective – another artistic enclave offering its clients a mixture of classic, contemporary and considered tattooing.
Property
According to Rightmove, properties in Chinatown had an overall average price of £660,000 over the last year including business premises.
Residential properties in the wider city centre, meanwhile, averaged sales of £228,211.
According to rentoo.co.uk, rental properties in the neighbouring Piccadilly, Northern Quarter, Manchester City Centre (M1) area average £1,018, with one bed or studios costing private tenants roughly £897 per month.
Transport
Chinatown is a short walk from Manchester's Piccadilly bus station or the tram stop at St Peter's Square. Further buses can be caught in and out of the city from neighbouring Portland street and Princess street.
The closest train station is Oxford road, just an eight-minute walk away, but Piccadilly station is also close at a distance of just 10 minutes when travelling on foot.
The Manchester bus and coach station on Chorlton street is also within spitting distance.
Feature image – The Manc Group