Manchester
Marcus Rashford asks health sector to spread word about food vouchers
The footballer has written an open letter in the British Medical Journal asking healthcare staff to help raise awareness of the food voucher scheme.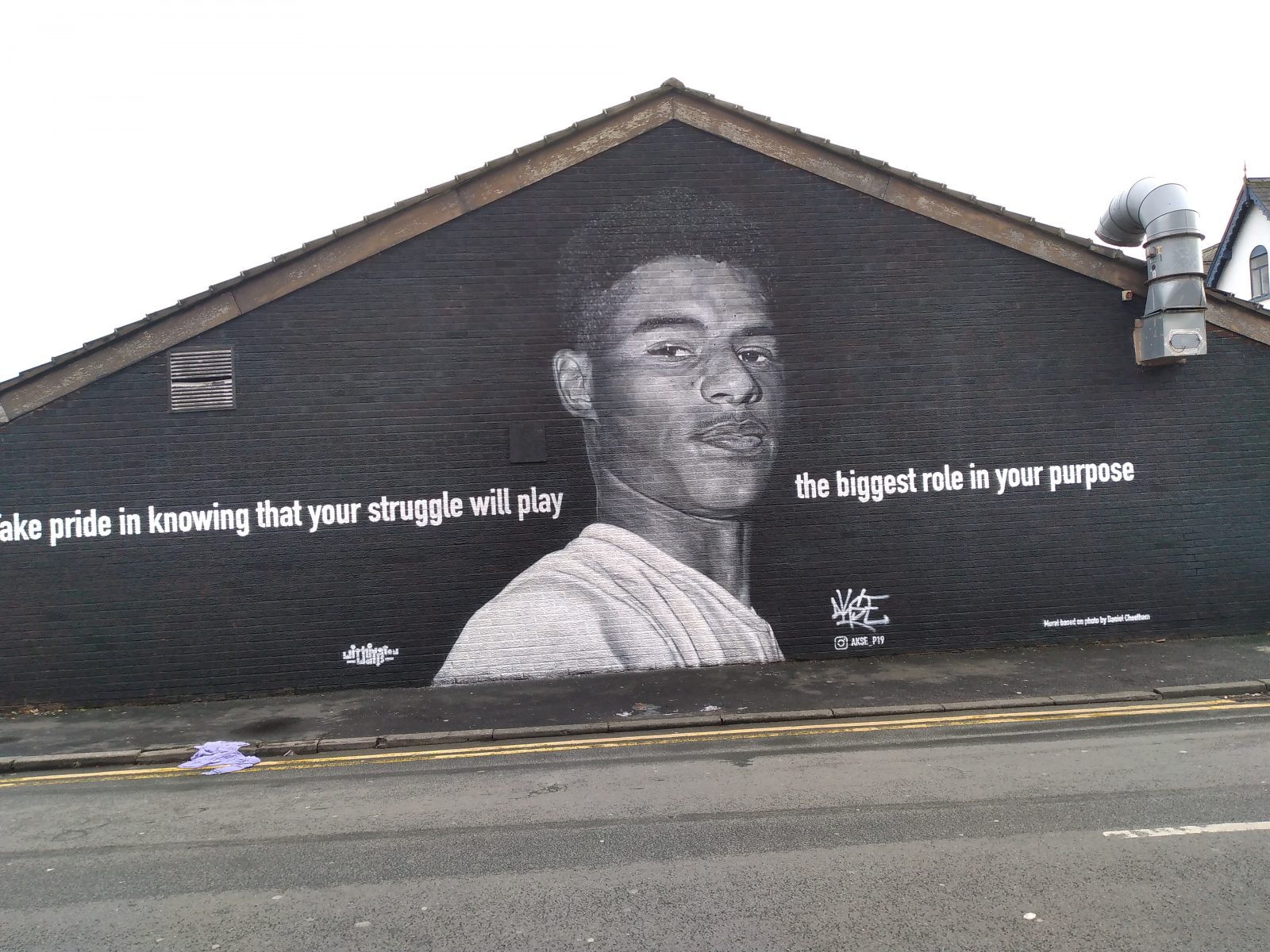 Marcus Rashford has called on health sector workers to help spread the word about food vouchers after it was revealed that more than 40% of those eligible have not signed up.
The government's Healthy Start scheme entitles some parents on welfare benefits to claim free food vouchers which can be exchanged for items such as milk, infant formula, and fresh fruit and vegetables.
The scheme applies to parents who have at least one child under four or who have been pregnant for 10 weeks or more.
But Rashford says that thousands are still missing out on the vouchers – which are worth £4.25 weekly – due to living in areas with lower rates of social interaction or lack of internet access.
Now, the footballer is asking healthcare professionals to use their positions to help highlight the Healthy Start scheme.
In an open letter published in the British Medical Journal, Rashford writes: "Since November 2020, members of the Child Food Poverty Taskforce have used their channels and platforms to communicate about the Healthy Start scheme and to tell people how to access it, with the hope that we will be able to reach the majority of those most in need.
"While we have seen 57,000 more parents benefit from the scheme as a result, I'm concerned we are plateauing.
"More than 40% of those eligible for the vouchers are still not registered for the scheme, and I'm confident that the majority of these parents can be found in communities just like mine, where I grew up – no internet, no high street, no word of mouth."
Addressing healthcare professionals directly, Rashford said: "I would very much appreciate it if you would consider collaborating with us on communicating and educating people about the scheme when possible.
"A true difference can only be made via a grassroots approach so we have developed, with help from the NHS, a simple to use calculator to determine eligibility, which we would love for you to use."
Rashford's ongoing campaign to end child poverty has seen him work with the government to create the Healthy Start scheme – with the footballer also teaming up with chef Tom Kerridge to post cook-along recipes to Instagram.
Rashford has said that increasing awareness of the Healthy Start scheme would "guarantee that all children get the best start in life."
He added: "We need you—every single one of you—to help us reach those most in need in our communities, especially given the planned digitisation of the scheme this autumn, which will disproportionately disadvantage those without easy access to the internet."
Featured image: Wikipedia