Manchester
This blink-and-you'll-miss-it basement restaurant in Manchester's Chinatown serves the ultimate yum cha feast
Mei Dim serves up everything from Shanghai soup dumplings and custard buns, to three roast meats and chicken feet as part of its daily yum cha offering.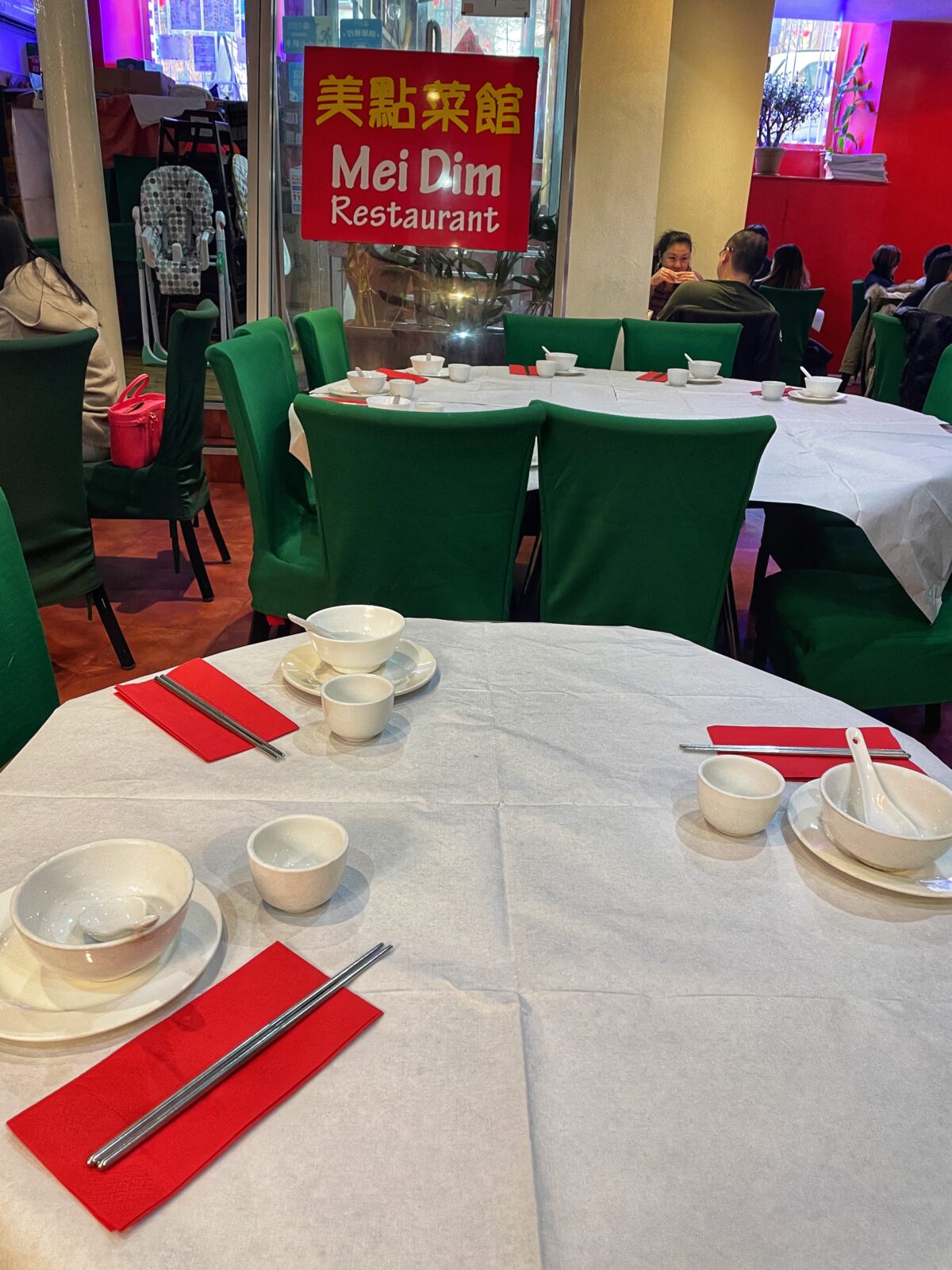 Mei Dim might not look like much from the outside. Nor, indeed, from the inside. No matter, though – good restaurants shouldn't be judged by their proliferation (or lack of) neon lights and selfie traps.
This is a restaurant where the food is so excellent, the owners don't need to bother with expensive refurbs and Instagram-friendly colour schemes.
Tucked beneath Manchester's Chinatown, its interior likely hasn't changed in decades – and it's still busy at 3pm on a weekday.
Round formica tables are topped with paper tablecloths, whilst a fish tank full of exotic creatures languishes in the corner. Taped to its front is a stern handwritten note, written in all caps, warning you not to bang on the glass – or else.
Tripadvisor warriors should be warned now, the overall first impression here isn't exactly welcoming. If you can get beyond that, though, you're in for a ruddy good meal.
Just don't expect any sort of fawning service, keep your focus on the food, and remember to pay directly at the cash desk as you leave to get the most out of this Cantonese small plates offering.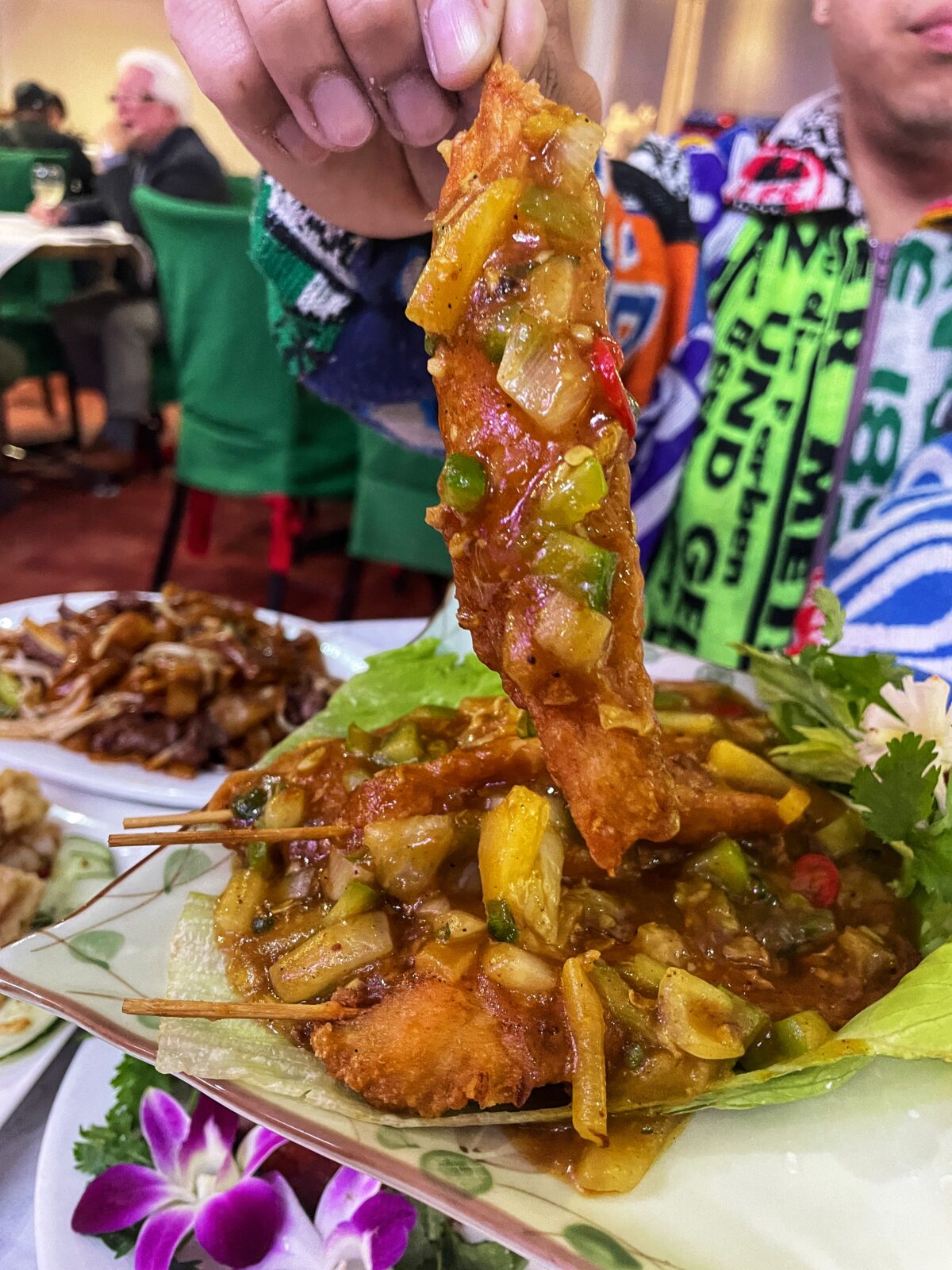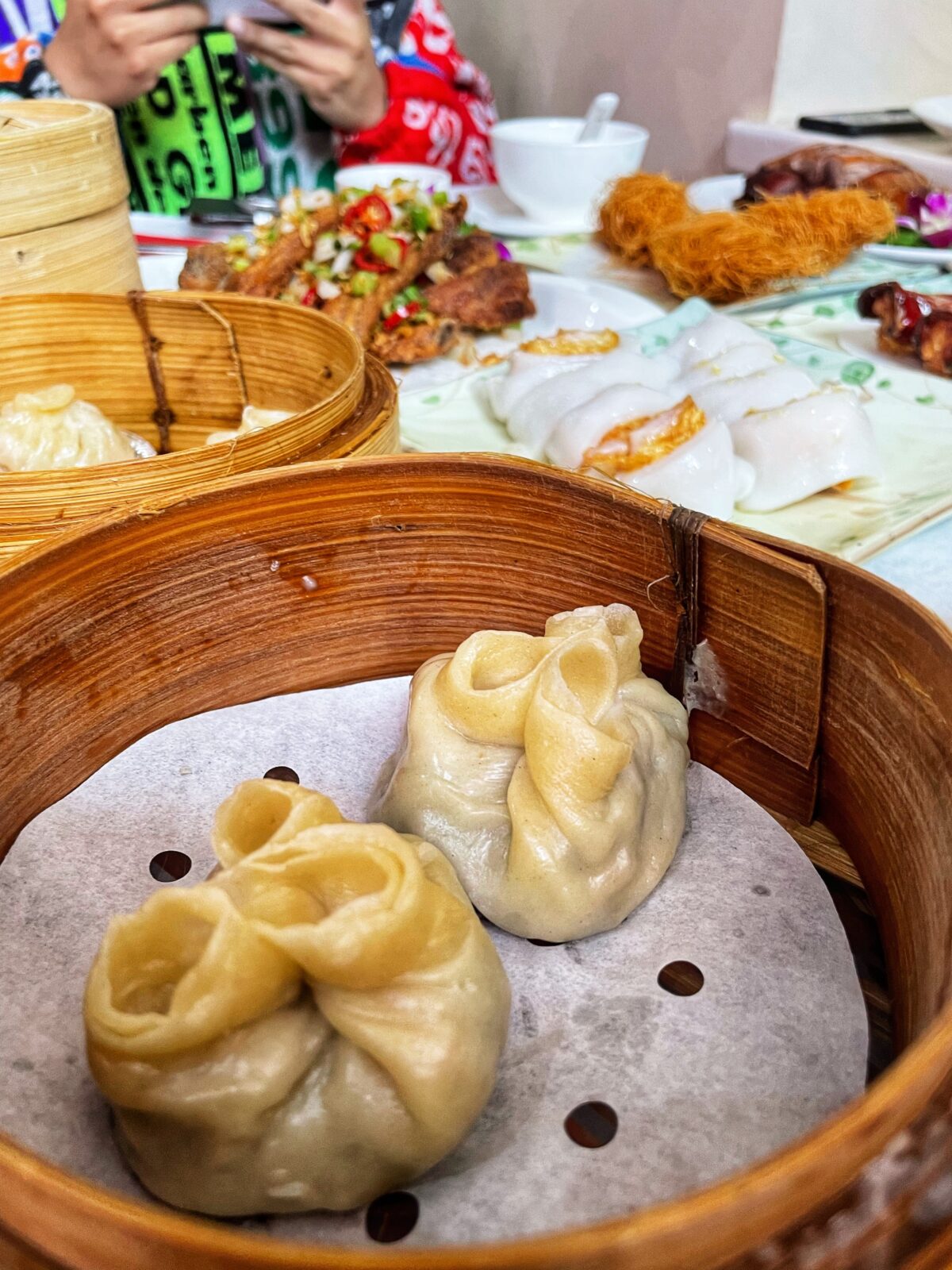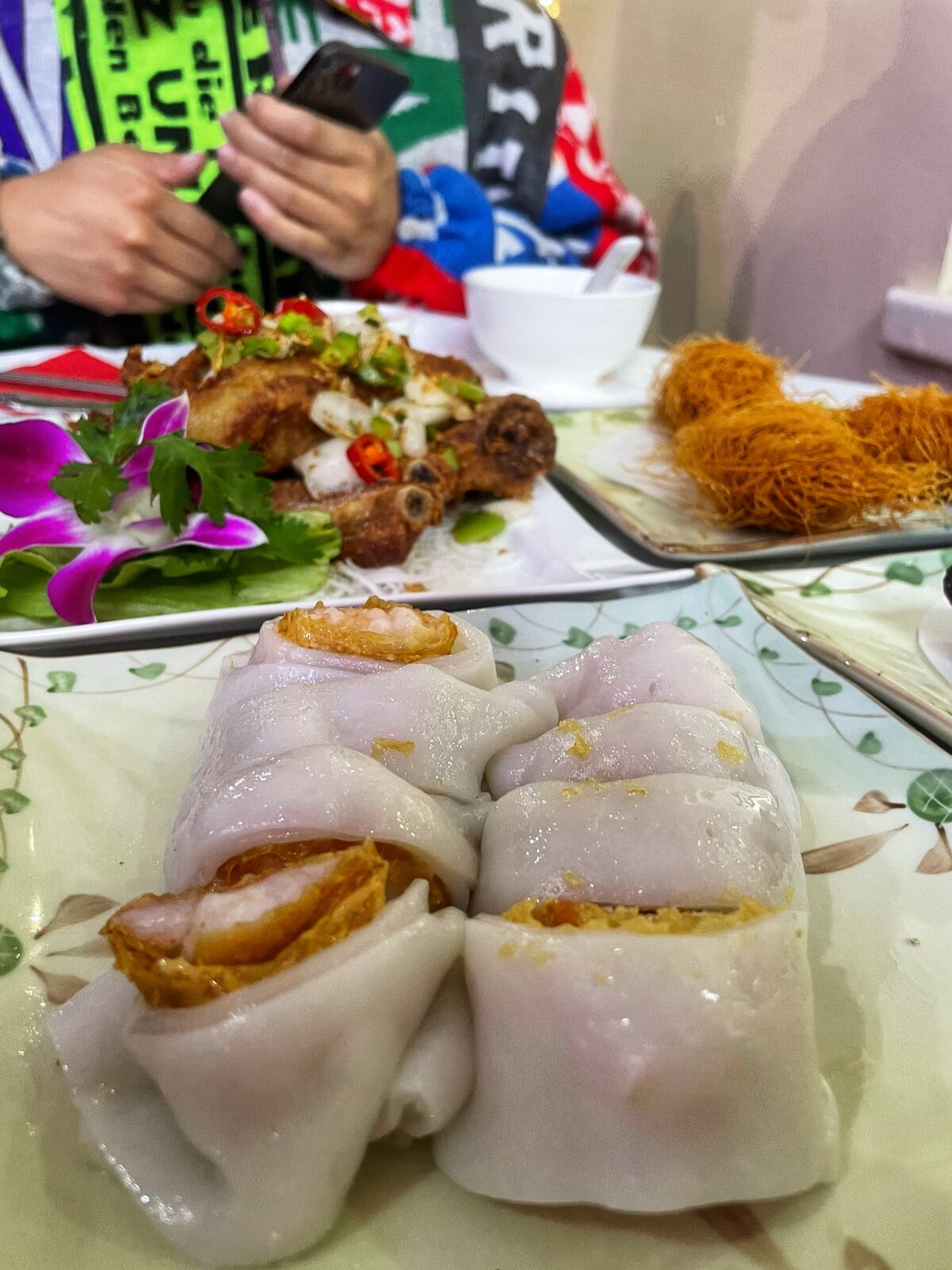 Long hailed by Mancs in the know as one of the best places for dim sum in Manchester, the sui mai here are always bulging and the house-roasted meats more than give rival restaurant Happy Seasons a run for its money.
Our advice is to skip the regular fare and ask to see the dim sum one. Cheap and cheerful, an extensive list – so extensive that even our resident Hong Konger Giggs didn't know them all – spans pages and pages of different steam, fried and deep-fried small plate dishes.
Read more:
We dug in as towering stacks of bamboo steamers brimming with dumplings filled up the table alongside plates of giant salt and pepper ribs, beef ho fun noodles, and birds nest-looking bundles of vermicelli stuffed with fried prawn meat (a messy highlight).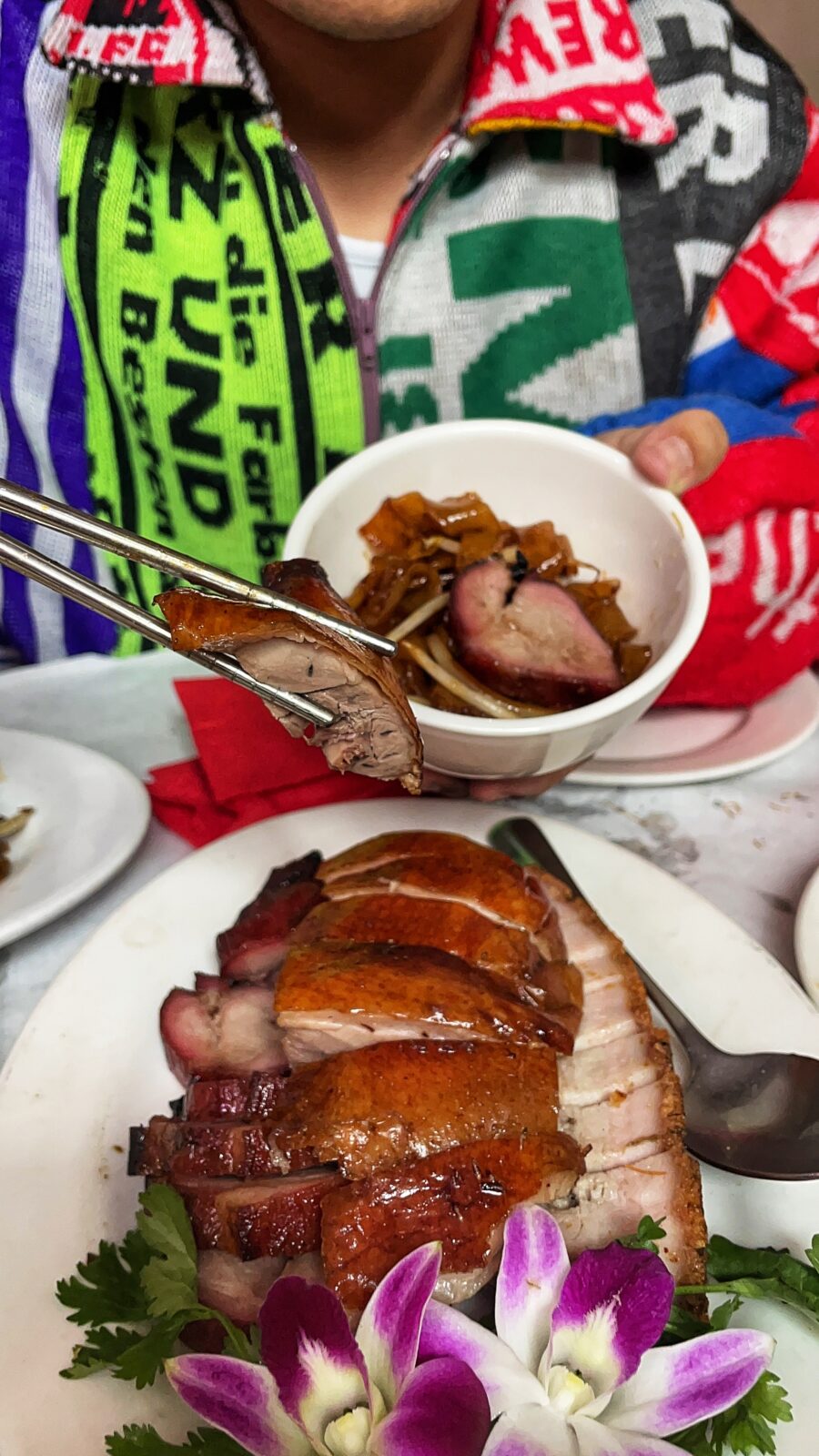 Plump sui mai, ha kau, soup and vegetable shoots dumplings disappeared first, and were quickly replaced with huge plates of crispy salt and pepper squid, beef ho fun noodles and satay chicken skewers.
Read more: The quirky Manchester brewery with some of the funniest beer names in the city
Washed down with lashings of hot tea, the plates just kept on coming. A plate of triple roast meats, perfectly lacquered and crispy, had us salivating whilst Mei Dim's pan-fried peppers stuffed with seafood managed to be spicy, salty and fresh all at once.
The crispy duck pancakes here also deserve an honourable mention. We might've had to wait ten minutes to get some hoi sin sauce to go with them, but it was completely worth braving the restaurant floor to flag down a server.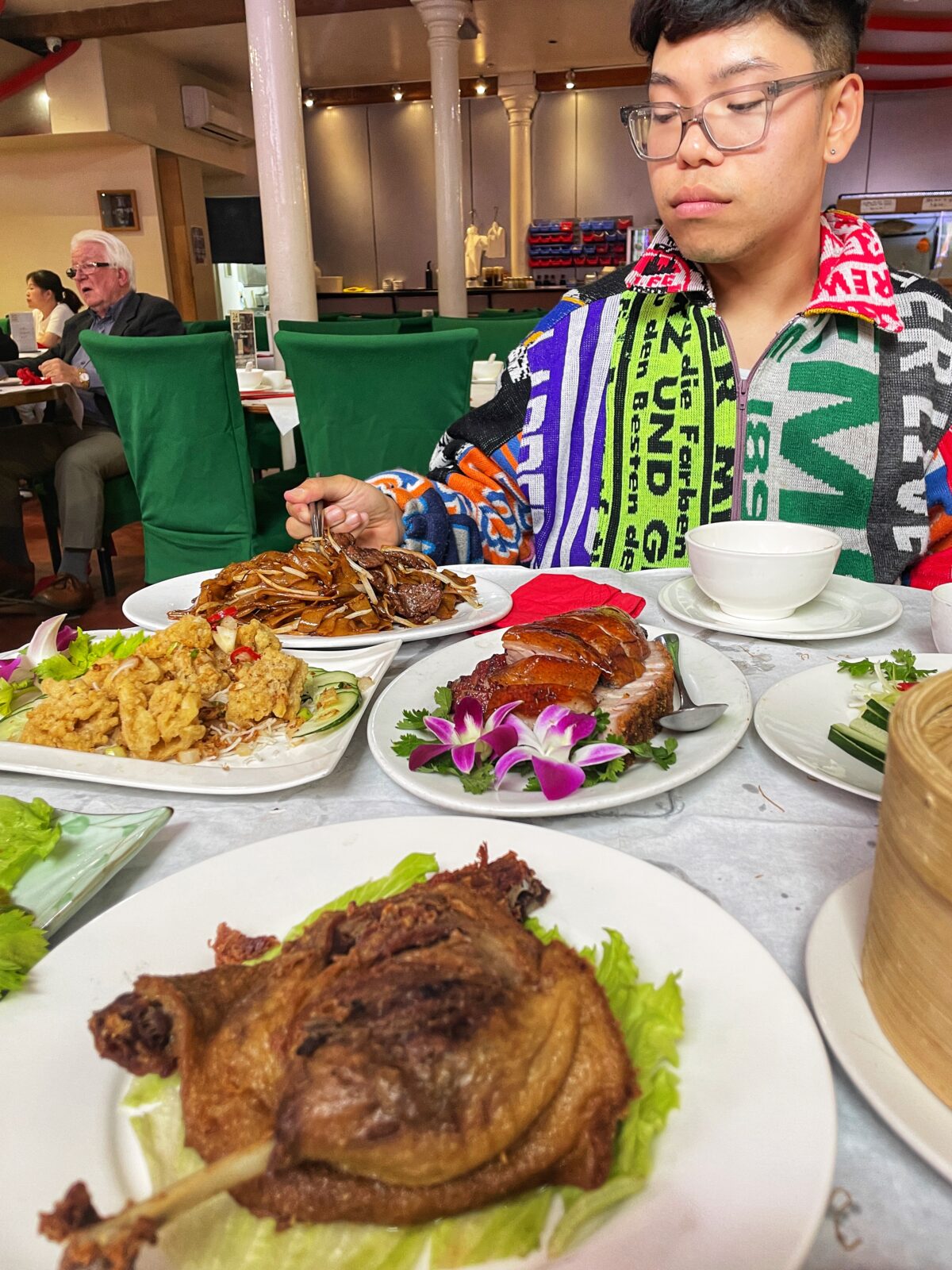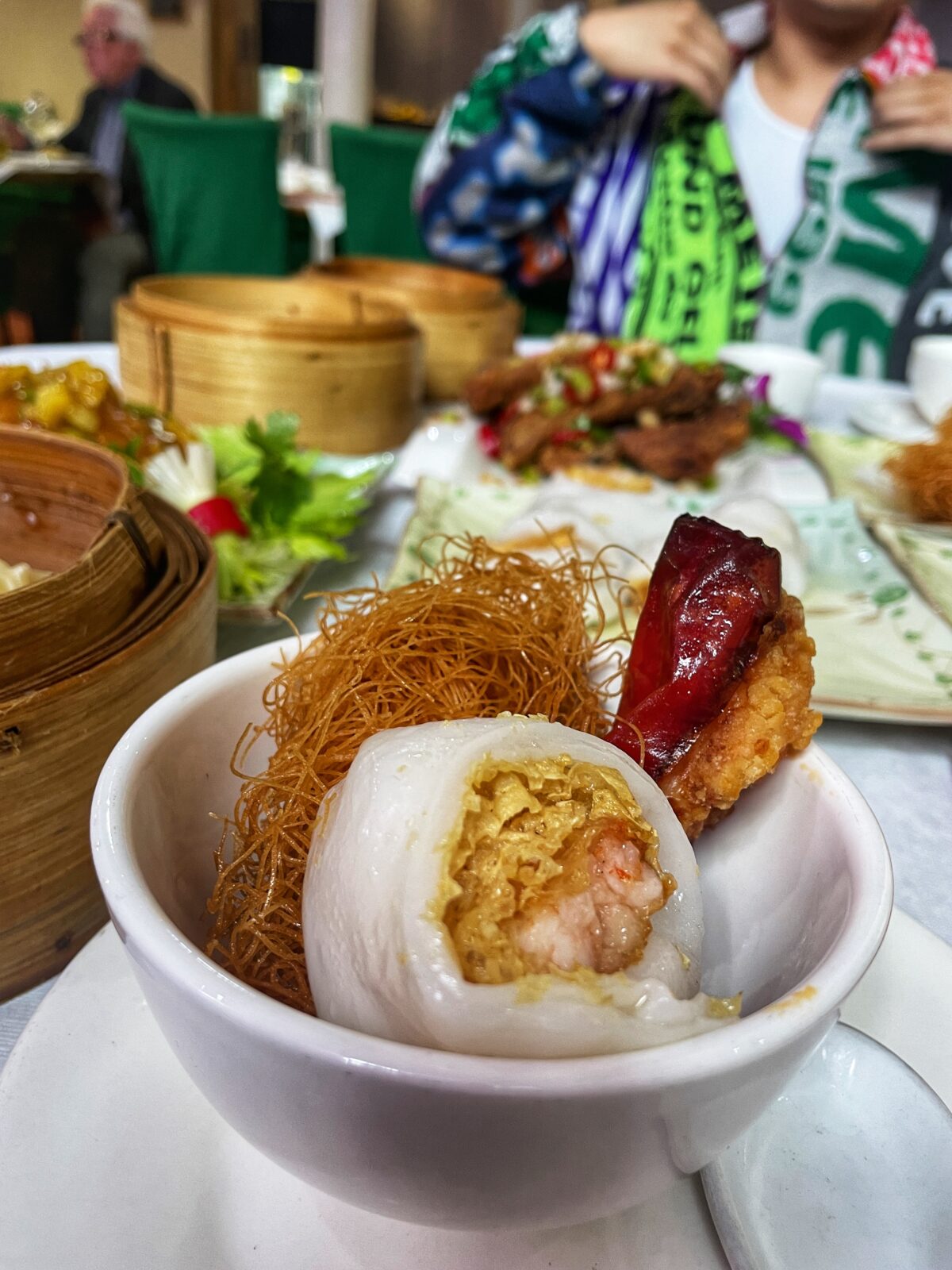 A no-frills canteen-style diner, Mei Dim is very much part of the old school of Chinatown restaurants.
Whilst at the other end of Faulkner Street you'll find newer, younger eateries like Pho Cue installing flower walls and giving diners a smiling service, the focus here is on the food – and the food alone.
Read more: Where to find the best Chinese restaurants in Manchester
If you're planning on visiting, get ready for steaming pots of tea and a vast range of dim sum that puts other spots in the city to shame. Just don't expect to be gushed over, and you're sure to come away feeling full and happy.
Featured image – The Manc Eats