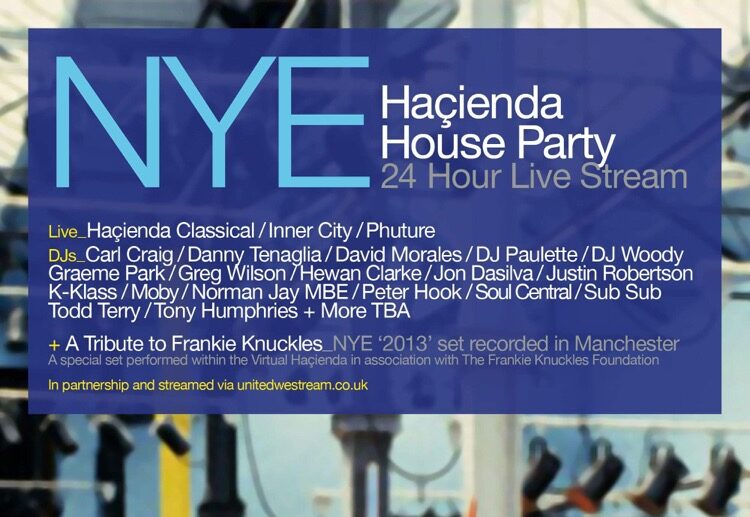 The world's greatest nightclub will rise again this week – as a 24-hour Hacienda House Party is streamed live around the world on New Year's Eve.
The blockbuster lineup is set to feature two dozen live performances from 10am on December 31 – including sets from Moby, Graeme Park, Hacienda Classical, Carl Craig, Peter Hook, Todd Terry and Soul Central.
There will also be a special tribute to the legendary "Godfather Of House" Frankie Knuckles in collaboration with The Frankie Knuckles Foundation – which will see Frankie play a set (originally recorded at Albert Hall on his last appearance in Manchester) from within a newly recreated 'Virtual Hacienda'.
The Virtual Hacienda project has been put together by the club's original architect Ben Kelly to create a digital replica of the nightclub and will premiere in all its glory on NYE.
Kelly commented: "When the club was open, years later, one of the greatest compliments I had from that group of clients, Factory and New Order, was that they regarded the design as timeless.
"I think that was Tony's [Wilson] thing, it didn't pander to fashion or whatever trend was current. I saw it almost like a sculptural installation. Like a big art piece which I was painting. It democratised what those environments were about. It was flexible and all embracing.
"There was nothing prescribed about it. It stood the test of time as well because there was never any need to change it. The changes were all about improving the sound and lighting which came with the development of+ technology. The club was open for fifteen years, from 1982 to 1997 and they never had to change the design of the place."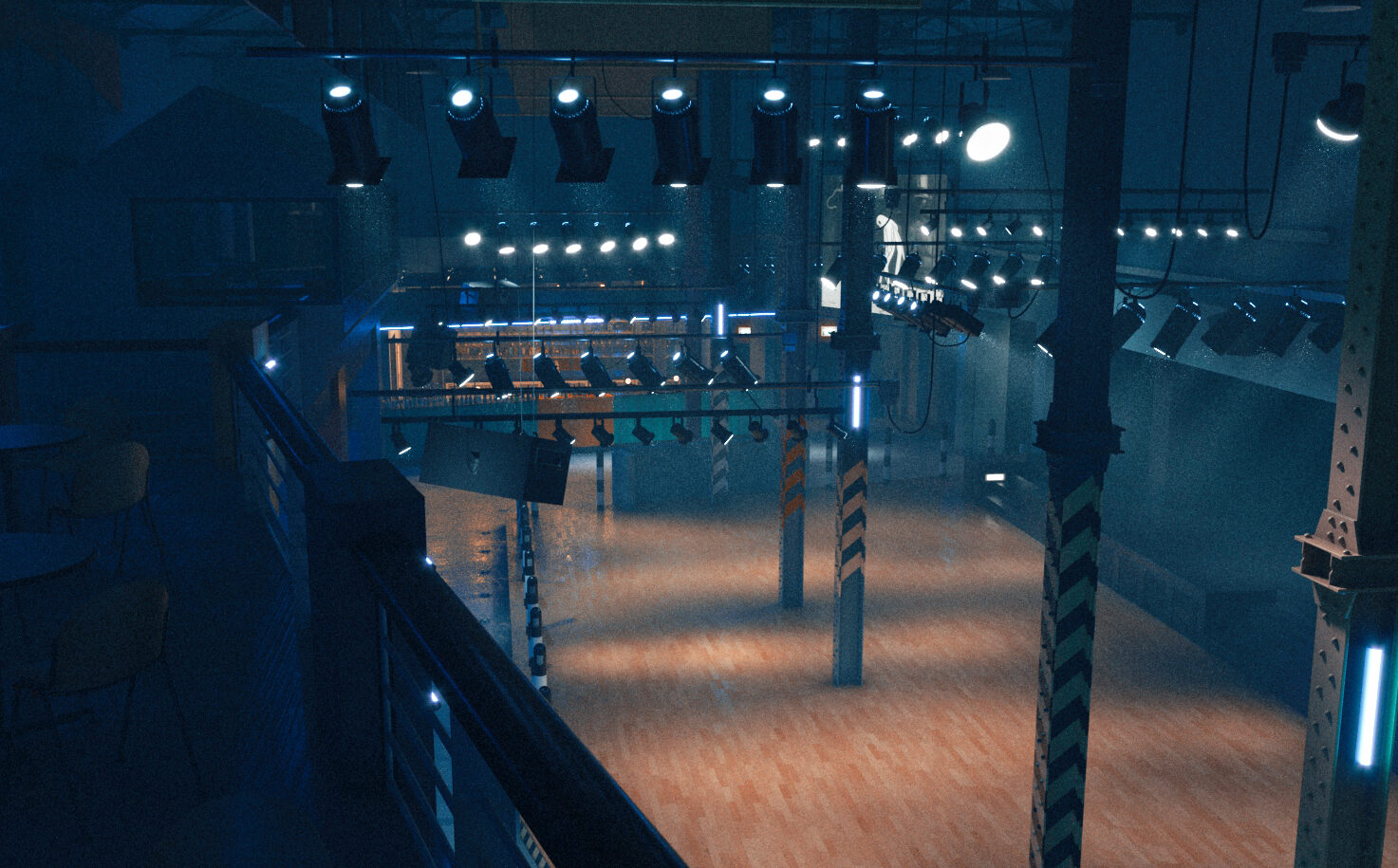 The entire event will be hosted live on the Greater Manchester music platform United We Stream – which beamed live gigs to more than 14 million viewers during the lockdown over spring and summer.
During its initial run, United We Stream gave a stage to 338 artists and raised over £477,000 for local charities and the events scene.
The Hacienda House Party NYE is free to watch but viewers can donate via the official website, with 50% of funds raised donated to oneGM (which supports local people hardest hit by the economic impact of COVID-19) and 50% to charities Save The Children, The Frankie Knuckles Foundation and Peacemeal Manchester. 
You can watch the Hacienda House Party NYE exclusively via the website's event page.
The stream will also be beamed live on Facebook, Twitter, Twitch and YouTube.
The full lineup is as follows:
Live: Haçienda Classical W/ Manchester Camerata, Inner City / Phuture
DJs: Carl Craig, Danny Tenaglia, David Morales, DJ Paulette, DJ Woody, Graeme Park, Greg Wilson, Hewan Clarke, Jon Dasilva, Justin Robertson, K-Klass, Moby, Norman Jay MBE, Peter Hook, Soul Central, Sub Sub, Todd Terry, Tom Wainwright & Tony Humphries