News
100-year-old Northern woman says the key to a long life is not talking to 'strange men'
Iconic.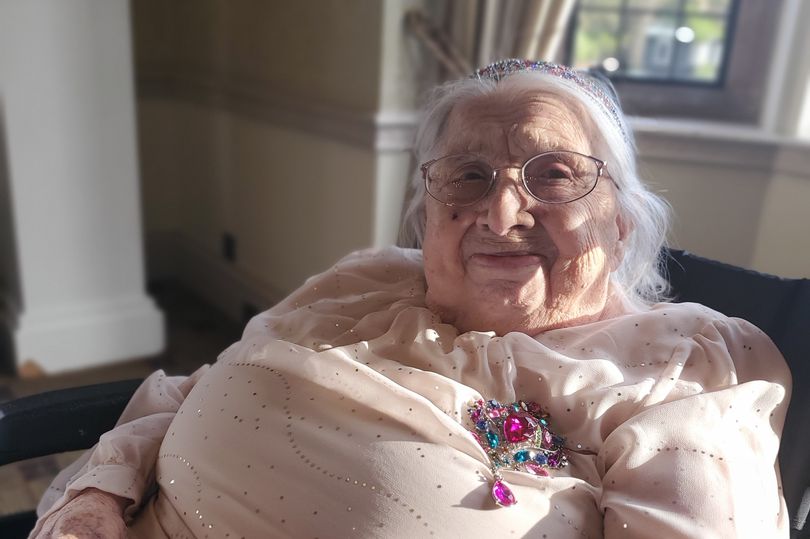 A 100-year-old Northern woman has revealed that she believes the key to living a long life is not talking to "strange men".
Olive Westerman celebrated a milestone that not many get to achieve this week – her 100th birthday.
The centenarian – who is a much-loved resident at Deewater Grange care home in Chester – was born in South Kirby in Yorkshire in 1923, and has lived a fulfilling life from starting out working as a nursery nurse for children during the war for nine months, before she met her husband Sam at the local church she'd been going to all her life.
Olive and Sam were married soon after meeting, and the lovebirds when on to share a "lifetime of happy memories" together before he sadly passed away.
The nature of Sam's job as a clerk and a writer meant that the couple had the chance to travel all over the world.
This even included them getting to call Singapore home for three years.
But despite everything she has been lucky to do in her lifetime, managing 100 laps around the sun is no doubt one of Olive's biggest achievements, and so, the team of carers at Deewater Grange decided to go "above and beyond" to ensure she had a "celebration to remember".
As a lover of travel, Olive got to take a trip to Inglewood Manor in Ellesmere Port to celebrate her special day, and she was joined by all her fellow residents at the care home for something that she had never gotten the chance to experience before – a private "high tea".
The home also continued the tradition that Olive's late husband Sam began, and gifted her a bottle of Estee Lauder perfume on her birthday.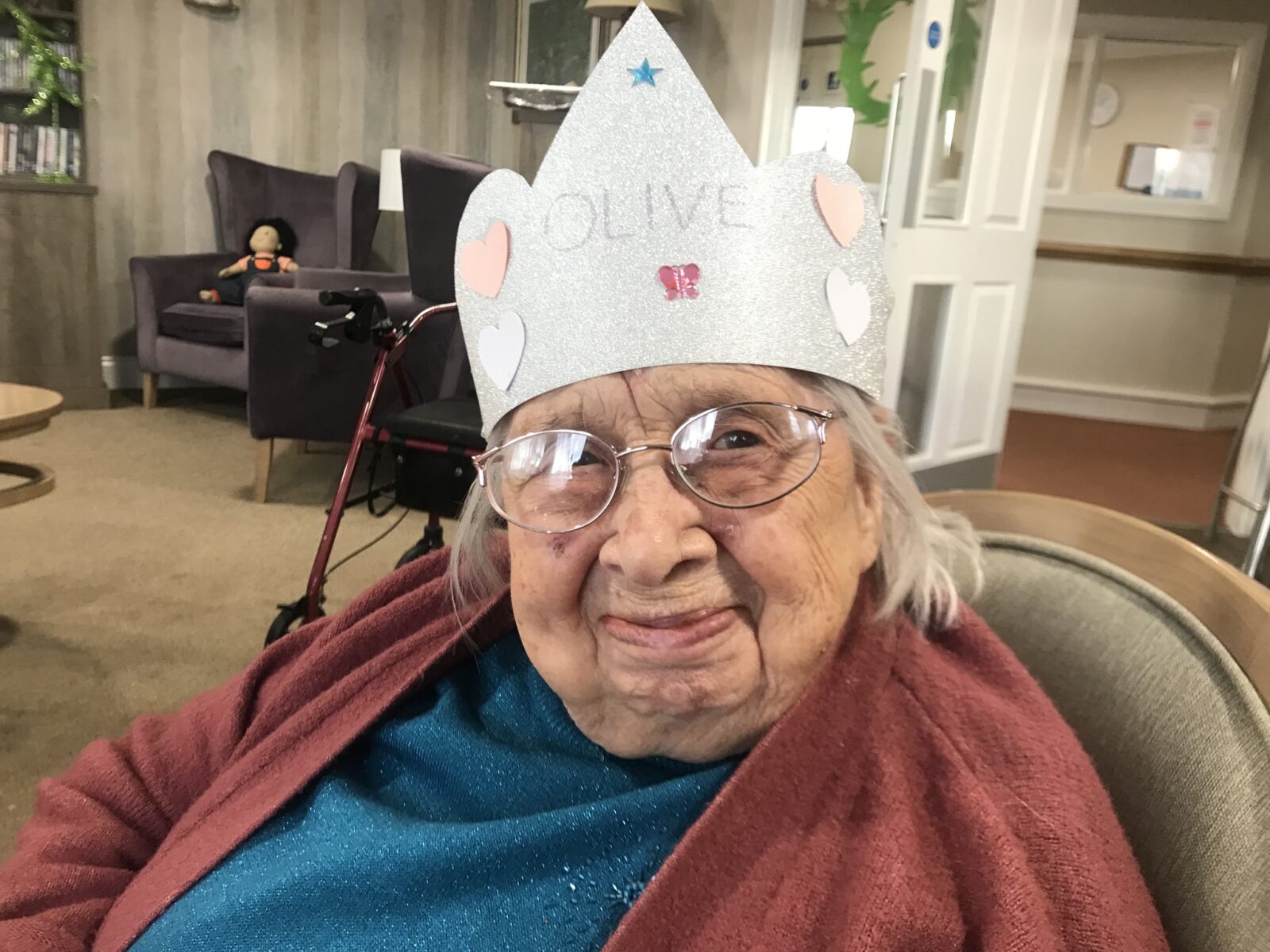 "Everyone had a wonderful time celebrating Olive's birthday, and she was particularly pleased to enjoy a very special afternoon tea,"
"Here at Deewater Grange, we always strive to make an occasion of birthdays, and Olive's 100th was no exception," Sally Cooper, home manager at Deewater Grange, told Cheshire Live.
"Everyone had a wonderful time celebrating, and Olive was particularly pleased to enjoy a very special afternoon tea.
"Olive has been living at Deewater Grange for just over a year now, and the home simply wouldn't be the same without her. Olive's wonderful outlook on life never fails to make us smile and her quick wit definitely keeps us on our toes."
But what exactly does Olive credit her long life to then? What is her secret?
Read more:
Known at the home for her beaming smile and brilliant sense of humour, when asked this question, Olive comically responds: "Avoid talking to strange men, and you'll be just fine."
Featured Image – Deewater Grange Care Home