News
Andrew Tate reportedly arrested for human trafficking after his Greta Thunberg video reveals his location in Romania
It's believed that his own video confirmed his location to authorities.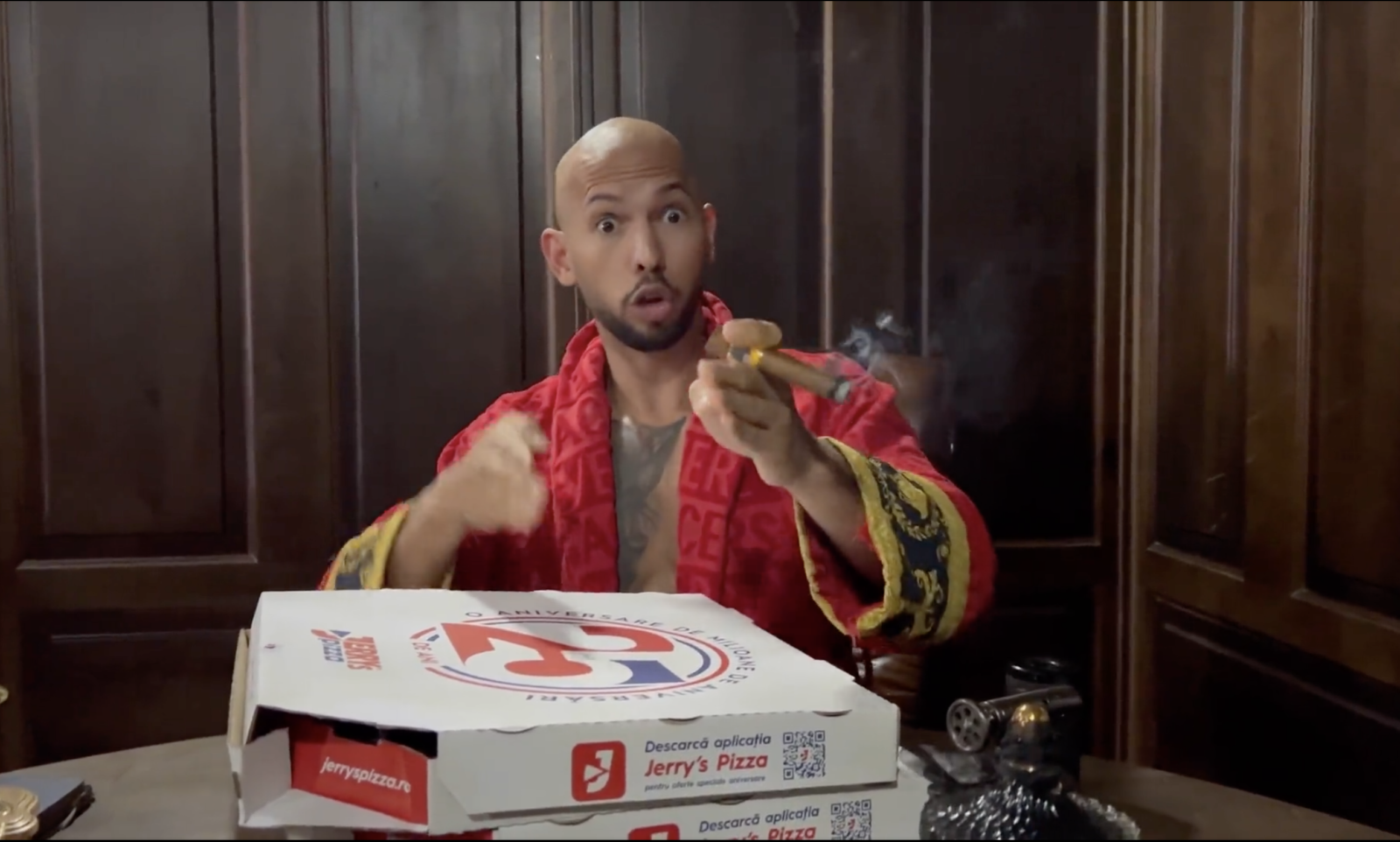 Andrew Tate has reportedly been arrested and detained in Romania on suspicion of human trafficking, rape, and forming an organised crime group after his viral video about Greta Thunberg revealed his location.
The controversial social media star, 36, was arrested alongside his brother Tristan and two Romanians, prosecutors have said.
Tate posted a two minute-long bizarre video rant on Twitter in response to a scathing tweet from the young environmental activist Thunberg, who'd told him he had 'small d**k energy'.
In the video, self-proclaimed misogynist Tate receives a pizza delivery – it's believed the restaurant brand name on the box tipped off Romanian authorities to his location.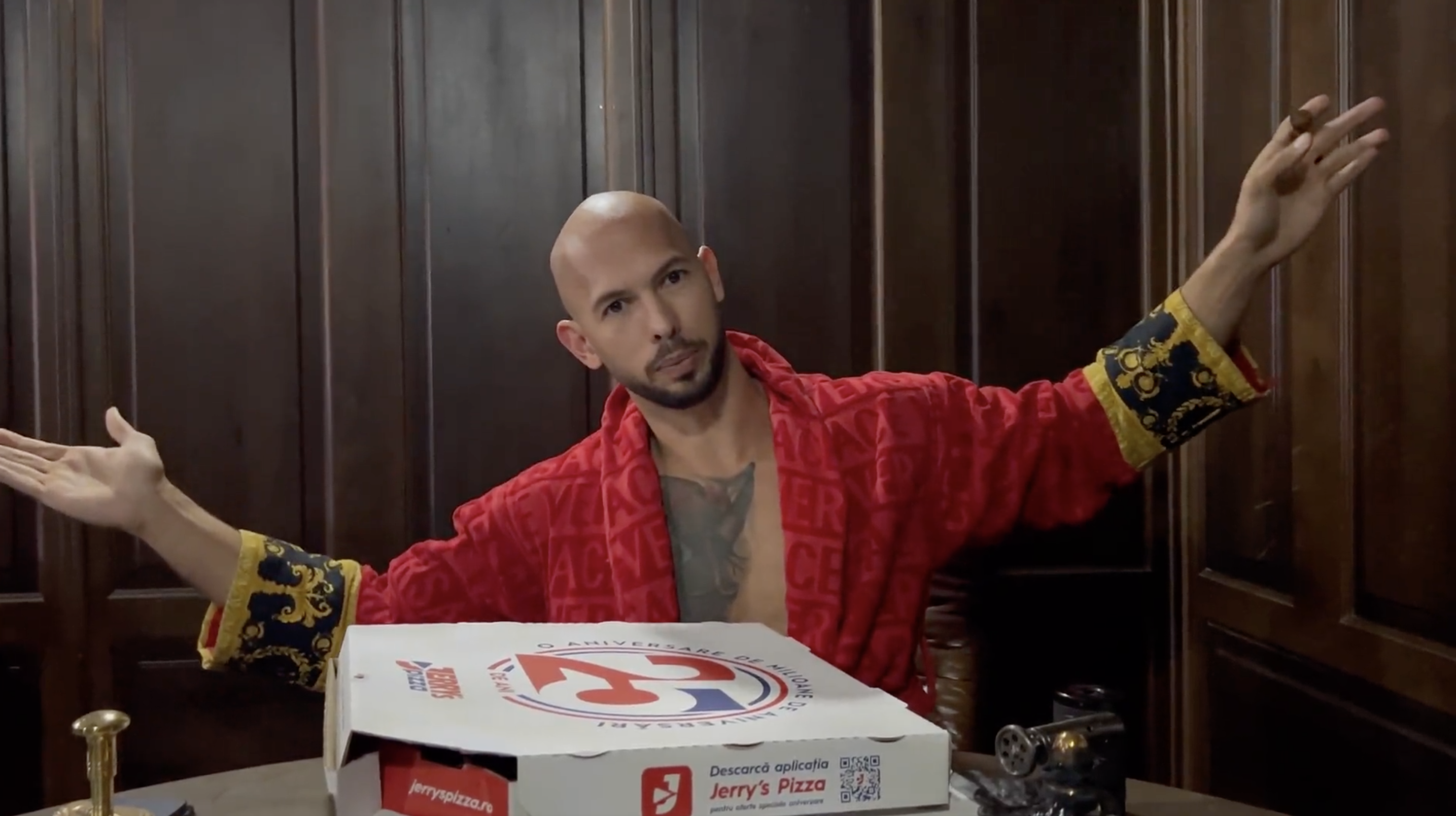 Prosecutors said: "The four suspects… appear to have created an organised crime group with the purpose of recruiting, housing and exploiting women by forcing them to create pornographic content meant to be seen on specialised websites for a cost. They would have gained important sums of money."
Tate, a former professional kickboxer turned controversial media personality, has hit headlines constantly this year for his views about women.
He's gained a large following online but has previously been banned from Twitter, Instagram, and most notably TikTok.
He first rose to fame in 2016 when he was removed from Big Brother after a video emerged that appeared to show him attacking a woman with a belt. He claimed the clip was edited.
Now back on Twitter, Tate gloated to Greta Thunberg that he currently has 33 cars and that 'this is just the start' of his growing collection.
Read more
She responded with what is a now-viral tweet with over 3.2 million likes and counting, writing on Twitter: "Yes, please do enlighten me. Email me at smalld**[email protected]"
He then shared a video of himself smoking a cigar in a silk robe with a bizarre rant, in which he accused the 'global matrix' of deploying a 'bot farm' to make the 19-year-old's tweet go viral.
It's believed this video may be what's led to his arrest – he and his brother Tristan have been under criminal investigation since April.
Featured image: Twitter, @cobratate