News
Oldham Athletic player seriously injured in 'vicious assault' outside ground
Hallam Hope, 28, is now set to be out for 'some weeks'
Oldham Athletic player Hallam Hope is said to have been seriously injured following a 'vicious assault' outside the club's stadium on Saturday 3 September.
Confirming the news in a statement posted on Monday, the club detailed that the 28-year-old footballer was attacked in the car park outside their Boundary Park stadium.
Hope, an attacking midfielder for the Latics, played the full 90 minutes in their 2-0 defeat to Chesterfield FC this weekend, before being targeted as he was leaving the premises.
The born and bred Manc is said to have 'sustained serious injuries which required hospital treatment' and is now expected to be 'out of action for some weeks.'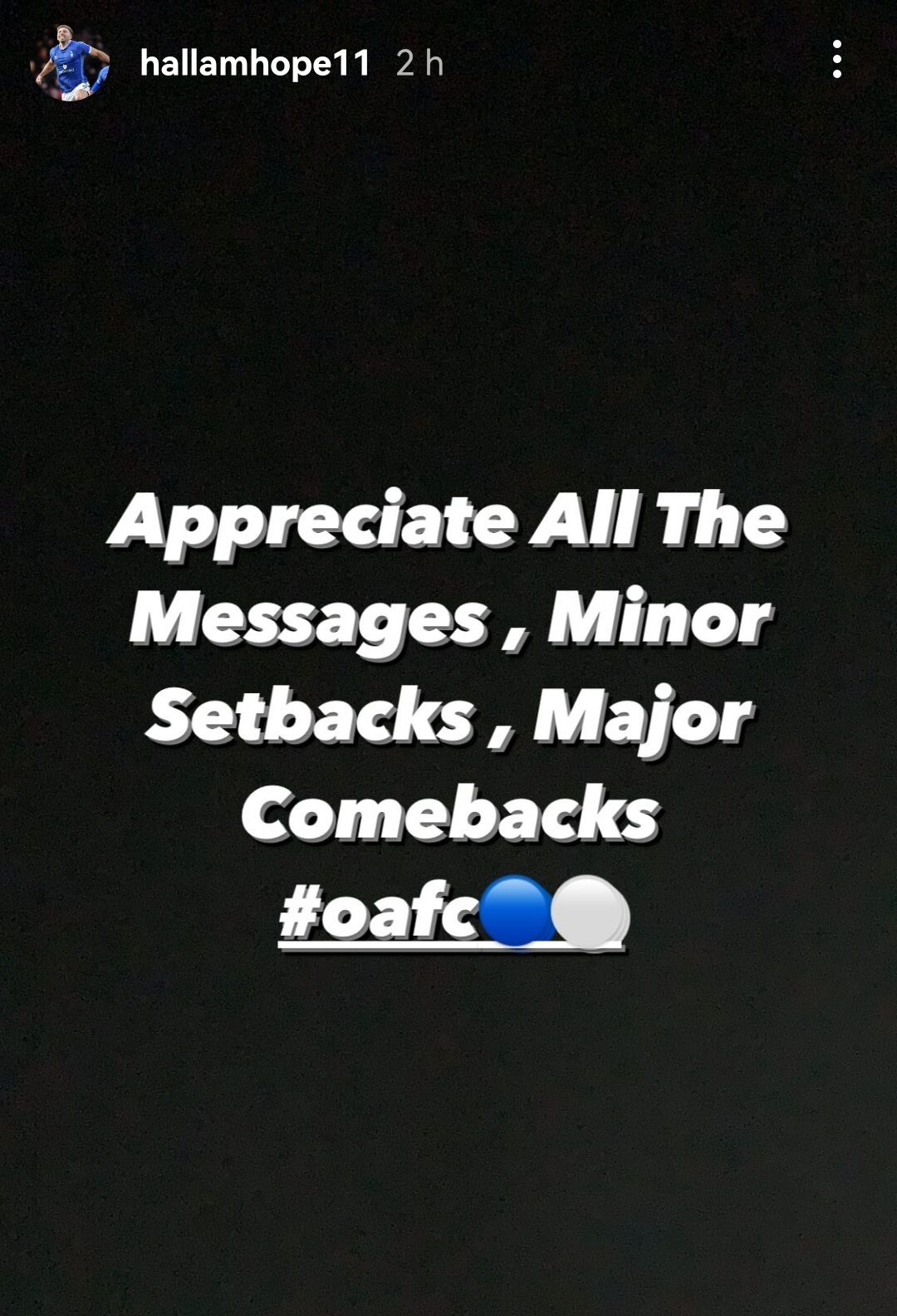 He updated and thanked fans with a message posted to his Instagram story, writing: "Appreciate all the messages, minor setbacks, major comebacks."
Hope joined Everton's youth academy back in 2005 following a trial at Manchester City and played for the Toffees for two years at senior level.
He then went on to enjoy spells at Bury, Sheffield Wednesday, Carlisle and Swindon Town before joining Oldham in 2021. Despite representing England as a youth player, he ultimately declared for the Barbados national team in 2018 after qualifying through his father's heritage.
Read more
Oldham fans and the club were obviously devastated to hear about his 'dreadful experience', with many adding that it couldn't have come at a worse time as the creative outlet had gotten off to a great start to this year's campaign.
Netting three goals in seven appearances already, many Twitter users stated that 'he's been our best player this season' and that they 'hope they find the scumbags' responsible.
Oldham AFC confirmed that the matter has been reported to the police and CCTV footage has been handed over in relation to the incident. That being said, they said they will refrain from making further comments while the investigation is still in process.
They concluded their statement by reassuring "the club is supporting Hallam and will continue to do so. We wish him a speedy recovery from a dreadful experience."
Get better soon, Hallam.
Featured image: Oldham AFC