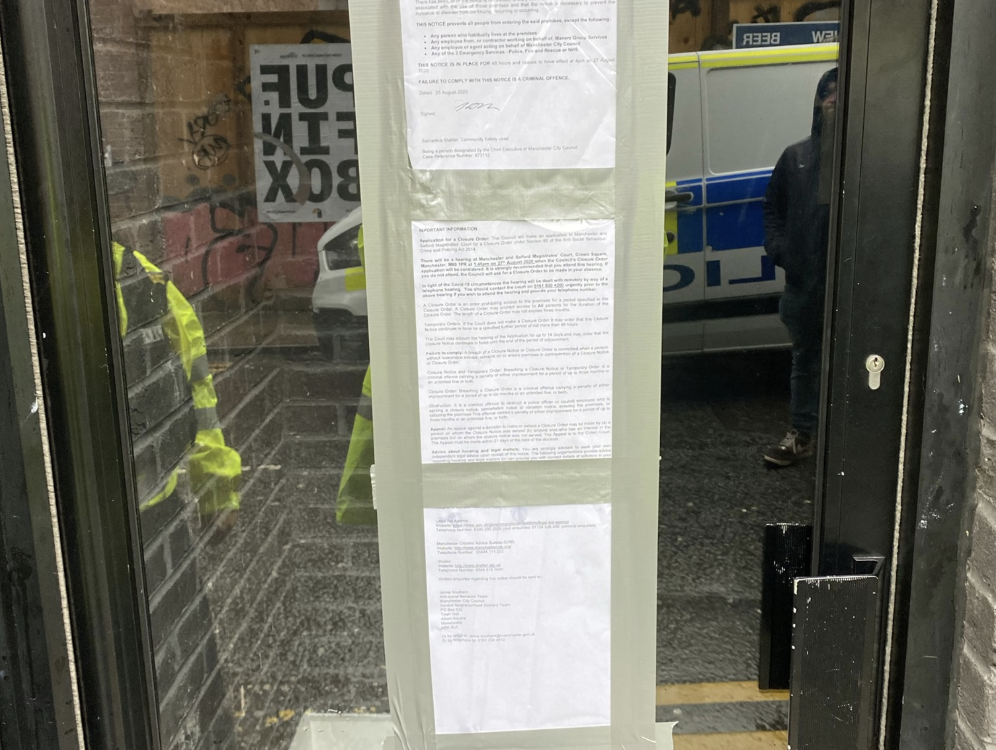 Greater Manchester Police have swooped in to shut down a premises in Northern Quarter following a long-running series of 'COVID parties' that have kept residents awake throughout the night.
The apartment, described by neighbours as an 'awful Airbnb party house', had allegedly hosted gatherings from Friday to Sunday until four in the morning right through lockdown.
Anti-social behaviour has continued despite tighter restrictions in the Greater Manchester region, and police have now issued a closure notice – which can prohibit access to anyone except the legal owner and/or tenant.
GMP confirmed that the site had been shut down Tuesday (25 August) evening.
Posting on their official city centre Twitter account, police stated: "A Closure Notice has been served on a premises in the NQ that has allowed numerous COVID parties to take place, with residents and businesses having to deal with the associated ASB [anti-social behaviour].
"Fantastic partnership working with ourselves and the Council ASBAT team."
Mass gatherings and parties have persisted in Greater Manchester despite the ban on mass gatherings and meeting other households indoors or in gardens.
Earlier this month, police shared footage of 200 people congregating at a property in Gorton – which was subsequently closed for three months as a result.
A fixed penalty notice was also issued to the tenant.
Huge 'quarantine raves' have also been organised in the likes of Daisy Nook and Carrington.
Under new legislation, police will have the power to issue fines up to £10,000 to the organisers of any illegal parties of more than 30 people.
Those in attendance without face coverings could also be hit with penalties of £100 – doubling up to £3,200 for each repeat offence.