News
Brits brand ITV a 'disgrace' as Nigel Farage lands in Australia ahead of rumoured I'm A Celeb appearance
It's looking like this might be the year people start to boycott the beloved show.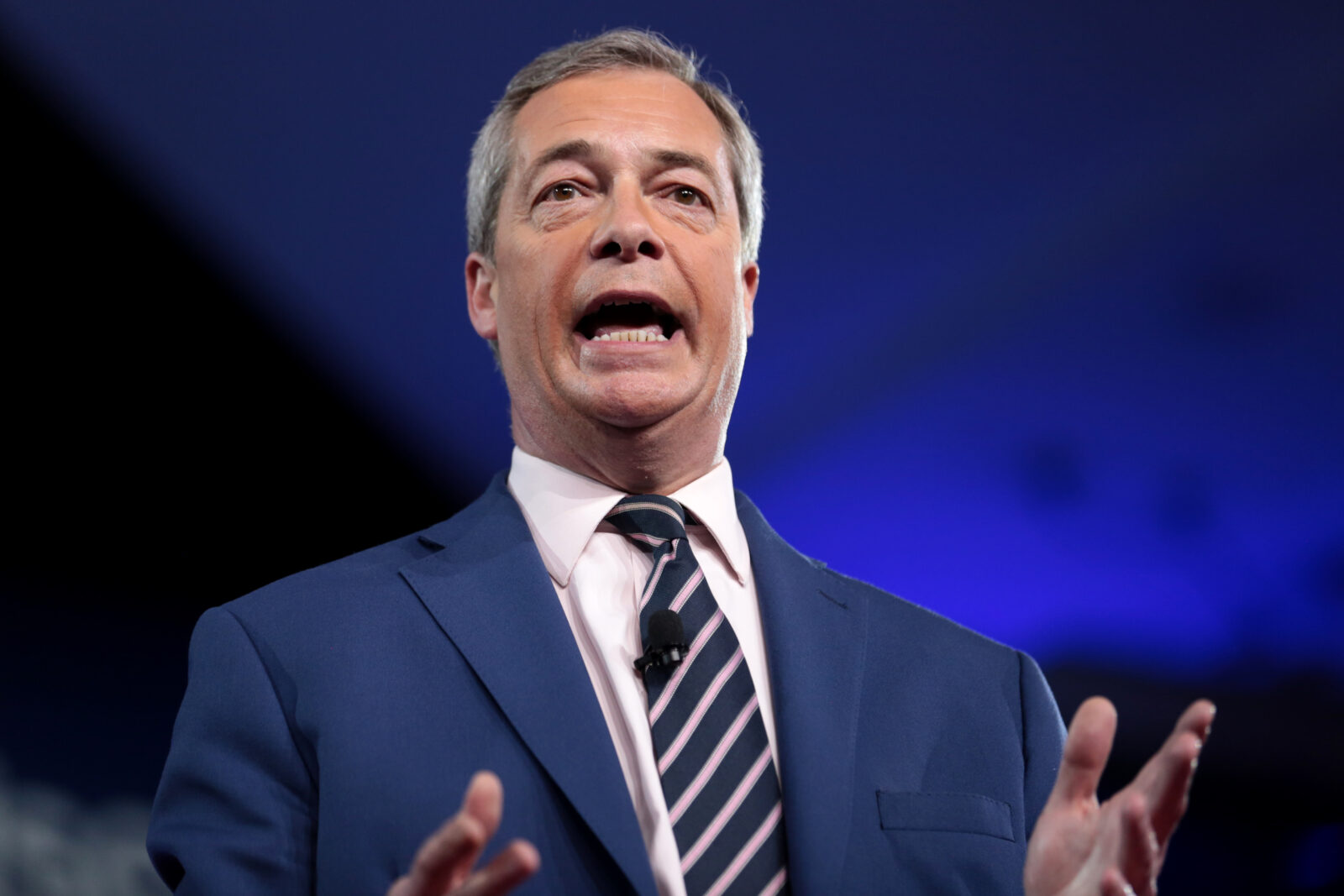 Many Brits are calling out ITV for their latest I'm A Celeb stunt as Nigel Farage has been pictured landing in Australia ahead of his heavily rumoured appearance in the jungle this year, with some going so far as to label the broadcaster a 'disgrace' for platforming the right-wing personality.
Following the huge shock of last year's series when former Health Secretary, Matt Hancock, popped up in the jungle following his numerous scandals during the pandemic, ITV are no doubt looking to go one better when it comes to viewing figures by adding an even more controversial figure into the mix.
Farage, the former UKIP leader, current GB News presenter and President of Reform UK (formerly known as the Brexit Party), was spotted arriving at Brisbane Airport on Sunday, 12 November — just a week before I'm A Celebrity… Get Me Out Of Here! 2023 — is due to start, only pouring more fuel on the ongoing rumours.
While he did not confirm whether he would be appearing in the new season, it is thought the 59-year-old is being paid a large sum to take part, but the news hasn't sat well with everyone in the UK, as many are urging their fellow British TV viewers to boycott the reality show this year.
As you can see, ITV's decision (which was all but confirmed by Susanna Reid on Good Morning Britain this Monday) has left people "sickened, "disgusted" and branding the channel "amoral" and flat-out "disgraceful".
While the decision to put Hancock in the last series no doubt delighted countless viewers as they voted for him to undertake trial after trial — the outcome they're obviously hoping for again this year — many still raised concerns about not only platforming him but sanitising, softening and potentially rehabilitating his image.
The stakes, in many people's eyes, are even higher this time around as not only is Farage a much-maligned personality amongst large sections of the population but his far-right brand of politics presents a real risk of further spreading those views and stoking division across the country.
Especially in light of the shameful scenes during Armistice Day in London, when members of the EDL and other far-right protestors caused disruption at the Cenotaph, with several videos of racist abuse circulating on social media, it seems more important than ever to be cautious around amplifying certain voices.
Read more:
Once again, while Nigel Farage is still not fully confirmed on the lineup for I'm A Celeb 2023, the reaction alone seems to have proved that the novelty of watching a politician eat a few bugs and animal testicles as a mild form of punishment for something usually more serious has well and truly worn off for most viewers.
Even Matt Hancock's Celebrity SAS: Who Dares Wins appearance, which was actually filmed before the jungle, has annoyed and raised just as many questions surrounding the responsibility of these broadcasters as it has tickled people watching at home.
Others rumoured for this year's cast include Jamie Lynn-Spears, Tony Bellew, Nella Rose, Fred Sirieux and Marvin Humes. You can see the full list HERE. One thing's for sure, whoever's in there, you can be sure they'll have quite the reaction if/when Nigel Farage walks into camp.
For all the latest news, events and goings on in Greater Manchester, subscribe to The Manc newsletter HERE.
Featured Images — Wikimedia Commons/Gage Skidmore (via Flickr)