News
Council begins work on major £20m 'rebirth' of Wythenshawe town centre
It's being called "a major regeneration programme".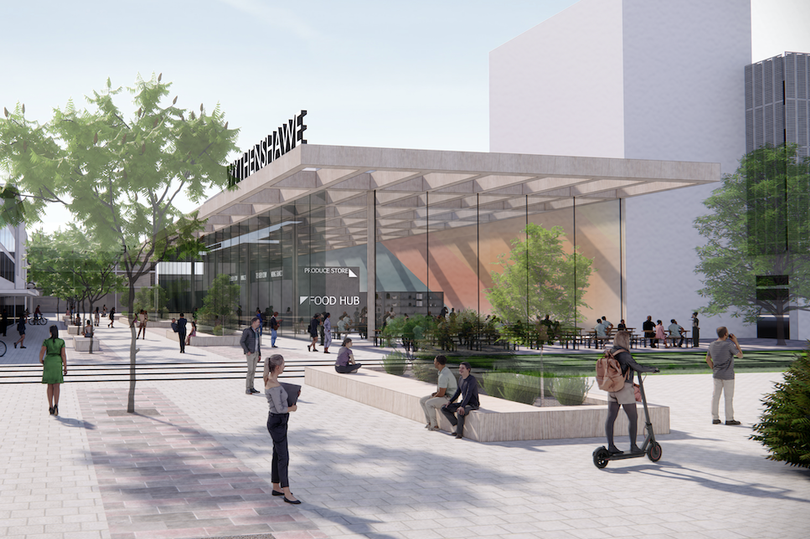 Manchester City Council has now acquired Wythenshawe town centre to begin work on "a major regeneration programme".
It comes after a £20 million bid to the Levelling Up fund to help "jump start the transformation" of the area, and create a brand-new culture hub, food hall, civic square, improved public realm, and employment space in the heart of the town centre, was submitted to the government back in August.
The aim of the redevelopment work will be to create a large new focal point for the community that "celebrates Wythenshawe's roots as a garden city," the Council explains.
Everything from artist studios, to performance space and a community cinema could take shape in the town centre, as well as a flexible events hall that regularly hosts a food, drink, live music, and street food offering by night.
Co-working spaces, and a new enterprise centre focusing on local start-up and small to medium-sized businesses could also be on its way, as well as lots of managed office space.
There could even be a large new outdoor space capable of hosting community events, improved accessibility, and the creation of small, naturally-planted 'sponge parks' – which are designed to increase biodiversity, and help adapt to the impacts of climate change, all while reducing the risk of flooding.
Funding will also help fund the decarbonisation of some town centre buildings, the Council said.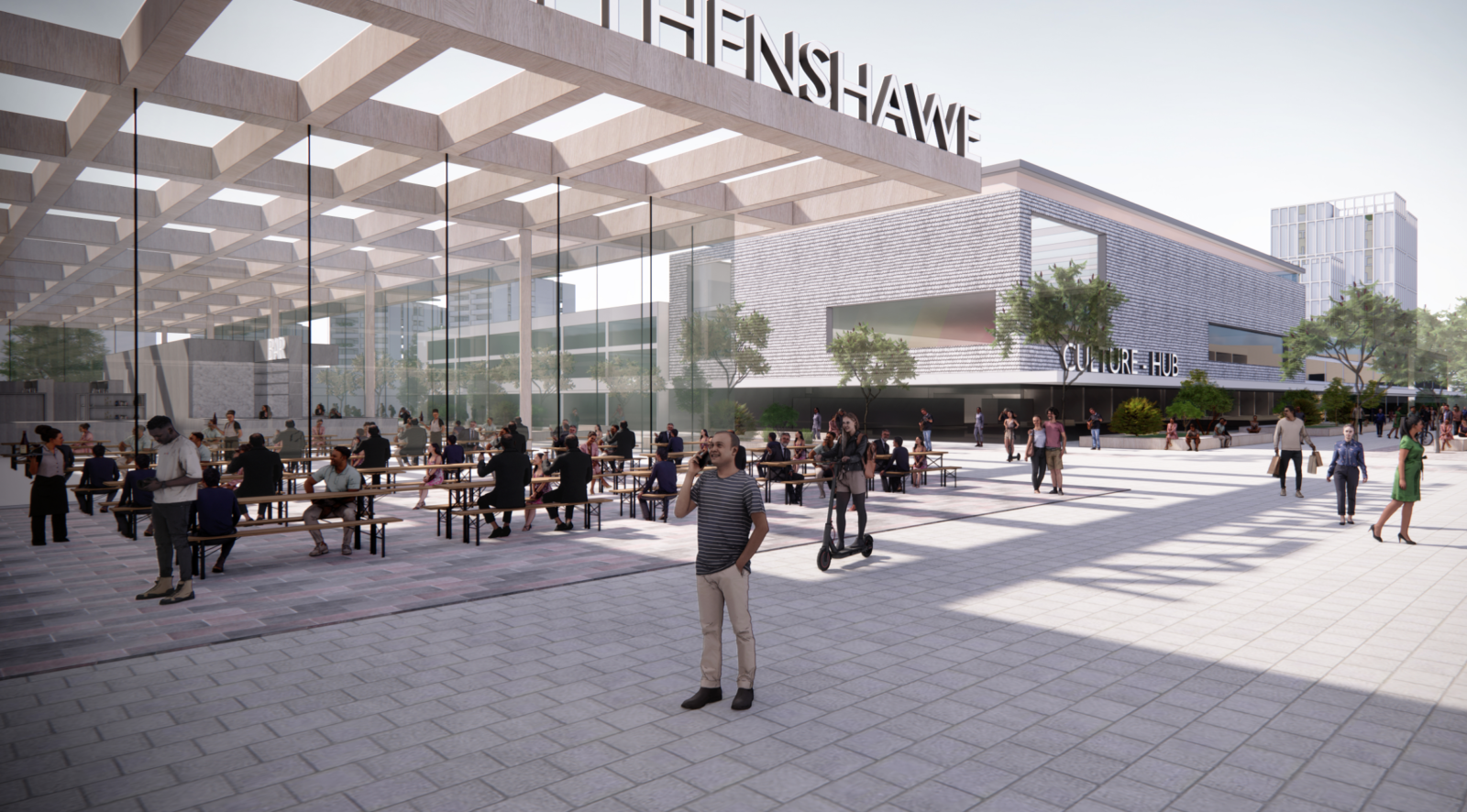 It could also support the creation of hundreds of jobs and thousands of new homes – including affordable homes on nearby Council-owned Brownfield land.
"It's encouraging to see the plans for Wythenshawe town centre move on at pace as we know it's the heart of the local community," said Cllr Gavin White – Executive Member for Housing and Development at Manchester City Council.
"Our ambition is to transform the centre and realise its massive potential for our residents who rely on it daily.
"Central to the proposals will be to create a new green, attractive public square and invest in things that will make the town centre an exciting place to visit, shop and access services – and will create hundreds of new jobs."
Read more:
Manchester City Council said it plans to undertake a consultation with local people and businesses in the area this autumn to share proposals and get feedback from the communities who use the town centre every day.
"Your views will be invaluable," Cllr White concluded.
Featured Image – MCC