News
The Makers Market is coming back to Cutting Room Square every month as of this Sunday
Another location joins the regular rotation.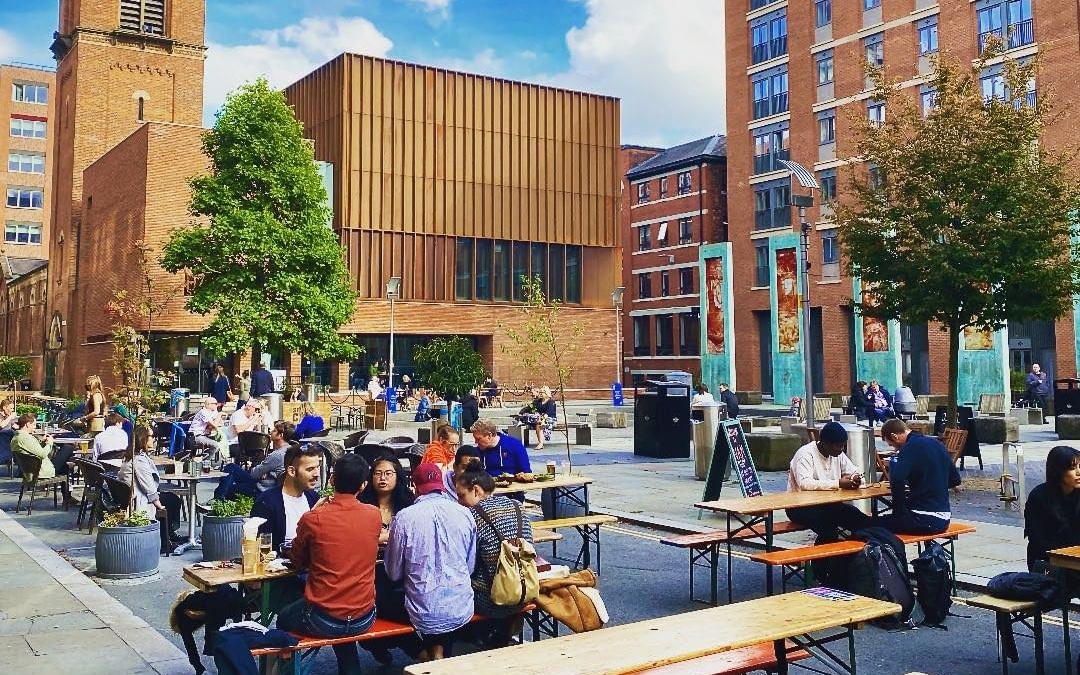 The North West's hugely popular Makers Market is returning to Ancoat's Cutting Room Square as of this weekend, marking the start of a monthly community staple.
While Makers Markets have been popping up around the region for years now — Stockport, Cheadle, Salford and Media City; Knutsford, Northern Quarter, Didsbury, Congleton and countless other locations — it's only ever been at Cutting Room Square just the once as part of a trial run back in November 2022.
However, after going down an absolute treat and just as popular as all the others around Greater Manchester and beyond, the organisers have decided to bring it back on a permanent basis from this weekend onwards. Ancoats just got even better.
Now, as of Sunday, 2 April, city centre residents and those travelling into town will be able to enjoy a regular community market packed with local traders from all over every month. Wonderful stuff.
If for some reason you've never come across a Makers Market before, the concept is pretty simple: local businesses and indie traders of all different kinds gather in public spaces like Cutting Room Square, setting up pop-up stalls to sell their wares, whatever they may be.
Whether it'd be homemade food and bakery items, handcrafted prints and textiles, or homeware, second-hand records, flowers and everything in between, there is literally always something for everyone.
More importantly, though, these monthly markets aren't just another place to shop locally and responsibly, but they genuinely provide a wonderful sense of community, quickly cementing themselves as a regular staple for everyone to look forward to and socialise at.
That's what we like to hear.
Read more:
Typically taking place on the second Sunday of every month and with Cutting Room Square and Ancoats already a popular district for locals and tourists alike, we're sure the atmosphere is going to be great.
You've also got the successful Ancoats Pop Up events scattered throughout the rest of the 2023 calendar too — happy days.
We look forward to a year filled with plenty more markets all around Greater Manchester!
You can check out the full list of traders that will be appearing at this weekend's Makers Market at Cutting Room Square HERE.
For all the latest news, events and goings on in Greater Manchester, subscribe to The Manc newsletter HERE.
Featured Image — Makers Market