Food & Drink
This tiny hole in a wall is home to Greater Manchester's best smashed burgers
For the past five years, Burgerism has ruled the world of smashed burgers in Greater Manchester.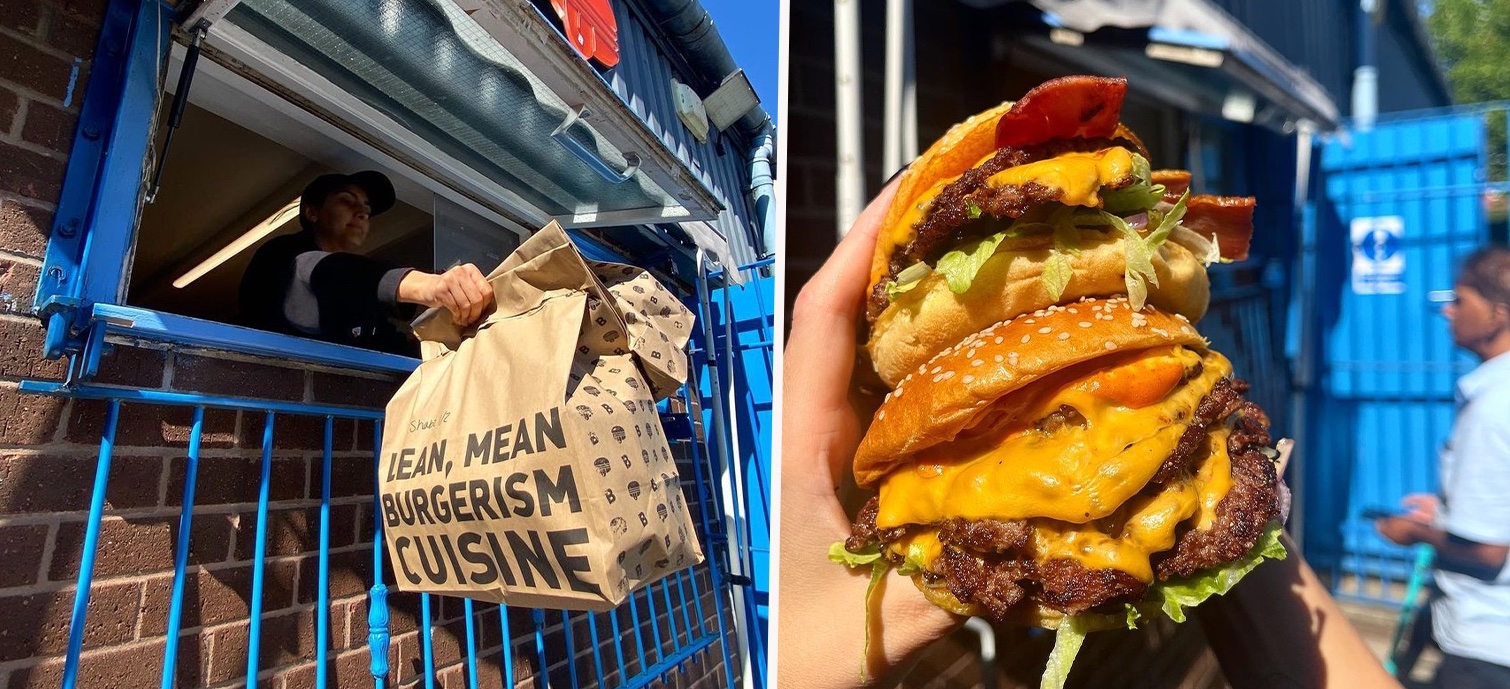 Bob over Salford way, and any burger fan worth their salt will tell you that there's only one place to go for a smashed burger in this neck of the woods. Yes, we're talking about Burgerism.
First founded in 2018, Burgerism has been quietly setting the standard for dark kitchens way before the pandemic made them so popular.
For years, it has been delivery only – drawing regular queues outside its Salford site and churning out thousands of its popular smashed patty burgers a day. More recently, the kitchen has gone exclusive on Deliveroo and is slowly expanding its empire across the UK with further sites in Liverpool and Leeds.
This year, the team also opened a second site on the other side of Manchester in Gatley.
As a result, Stockport locals can now enjoy their smashed patties, perfect potato buns and crunchy fried chicken without having to make the drive across town (once a regular occurrence, or so we're told).
Serving up a range of stacked burgers, chicken wings and others sides, alongside Burgerism's award-winning mains takeaway fans will find a whole host of other treats including lemon pepper, BBQ and buffalo wings.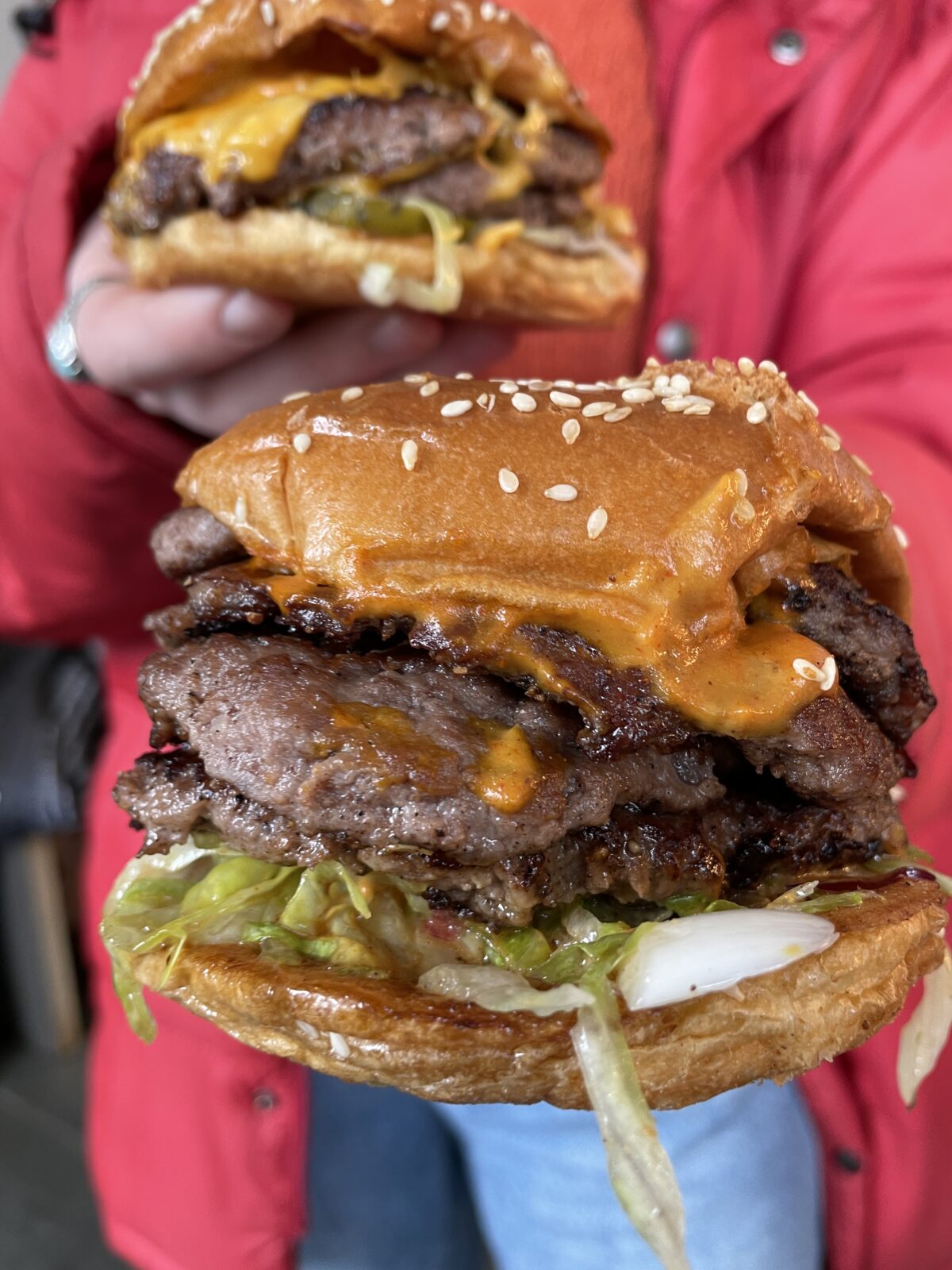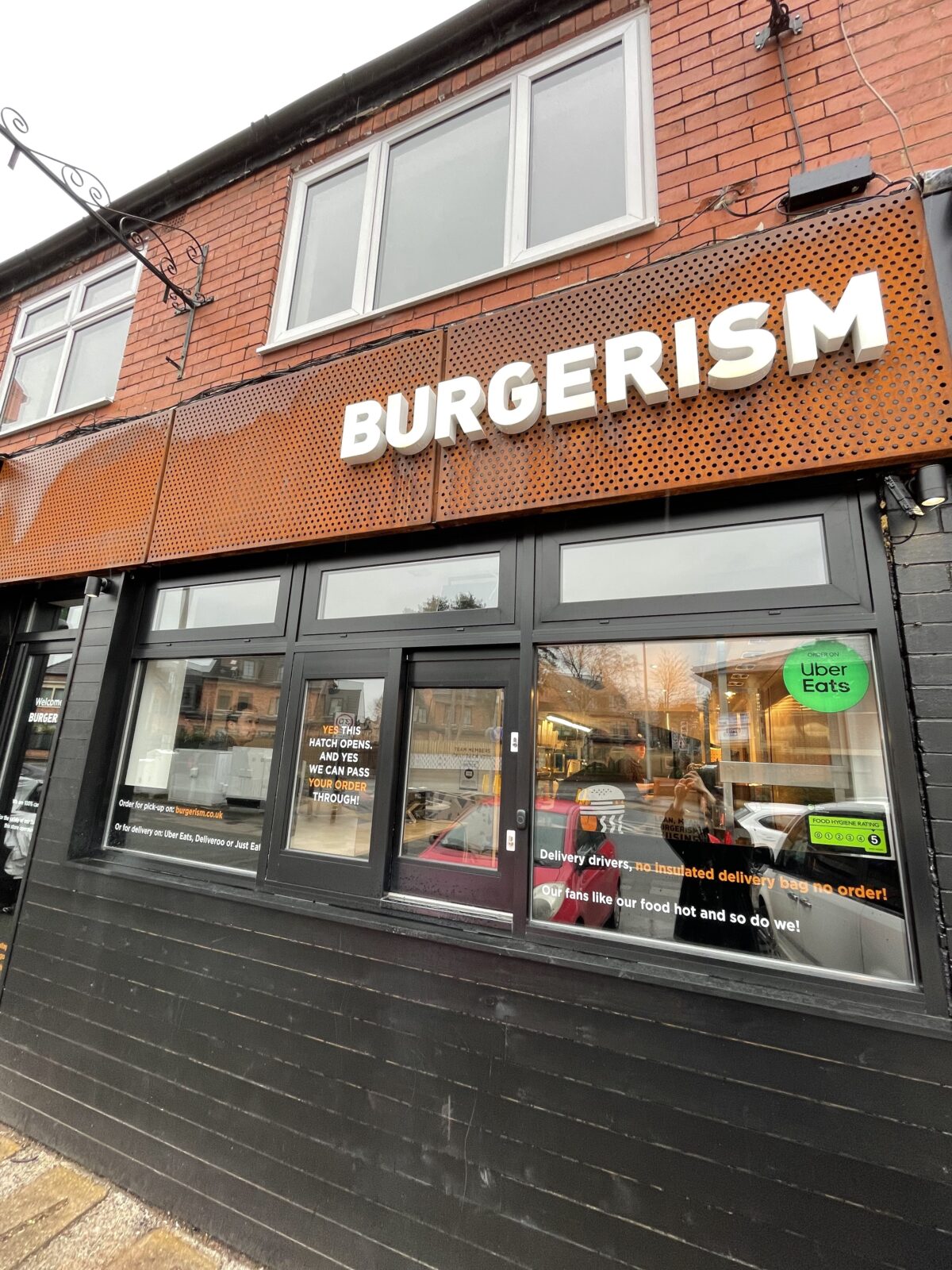 Fries come with the skin on, tossed in a signature house spice mix, whilst burgers are pressed down onto a hot grill using a super-secret smashing tool that the team will not reveal on camera for love nor money.
As for the main event, smashed burgers can be ordered as singles or doubles with optional extras like cheese and bacon.
There's also the slawed-up Freebird chicken burger, which is deep fried and then dipped back into spicy oil for an extra kick.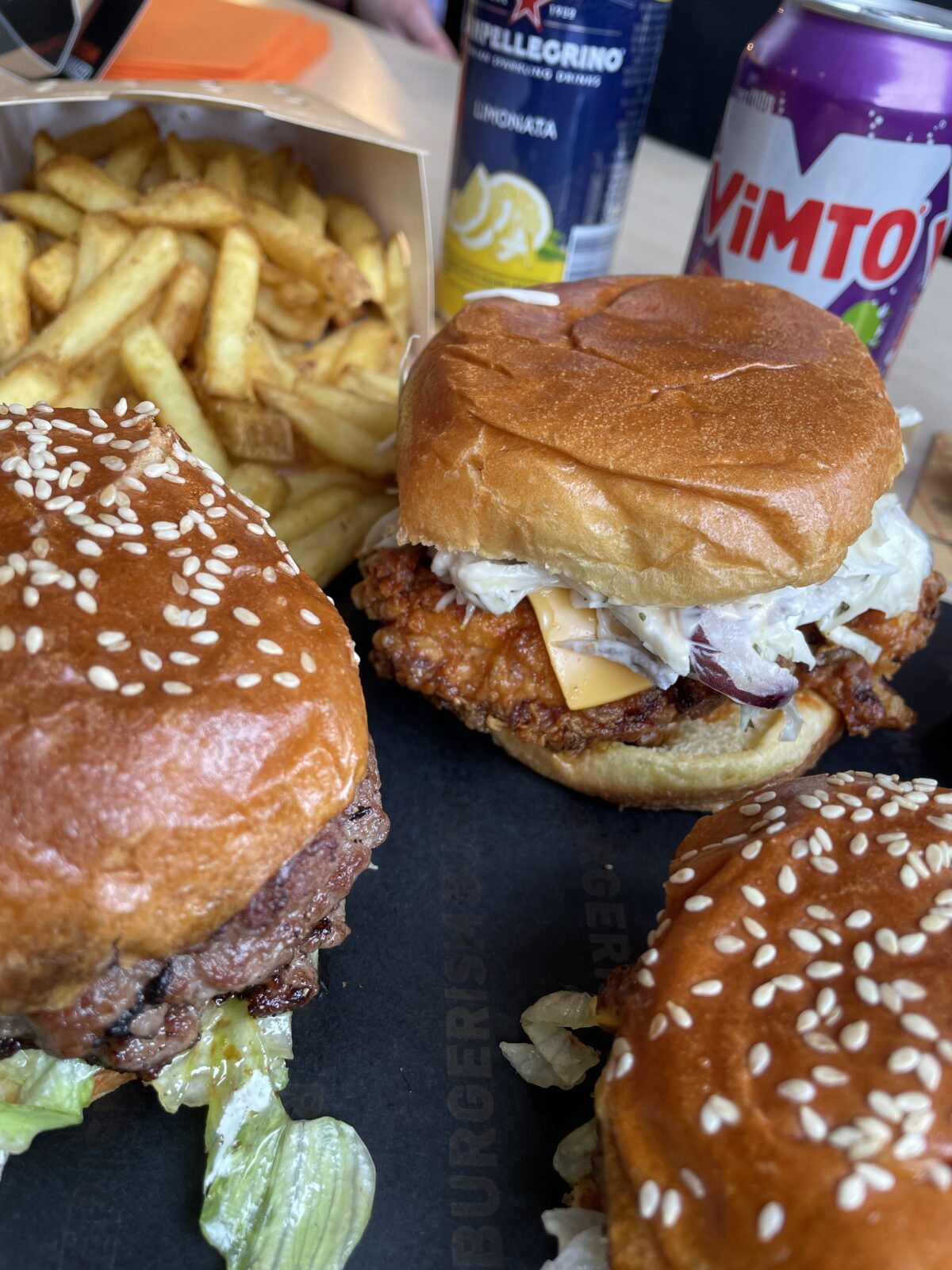 Non-meat eaters are also well catered for, with 'Veggied' and 'Veganed' options both made using Moving Mountains 'bleeding' plant-based patties.
Last but not least, we have to give a shout out to Burgerism's new dessert offering which sees the team partner with Leeds favourite Get Baked to serve up some of the fudgiest, gooey brownies we've had the pleasure of tasting.
Read more: The fried chicken bottomless brunch with an epic 'carb-fest' chip butty
With the salted chocolate brownie a solid mainstay, you'll typically also find a special on offer. This week? A hot cross bun caramel brownie, in a nod to Easter. Don't mind if we do.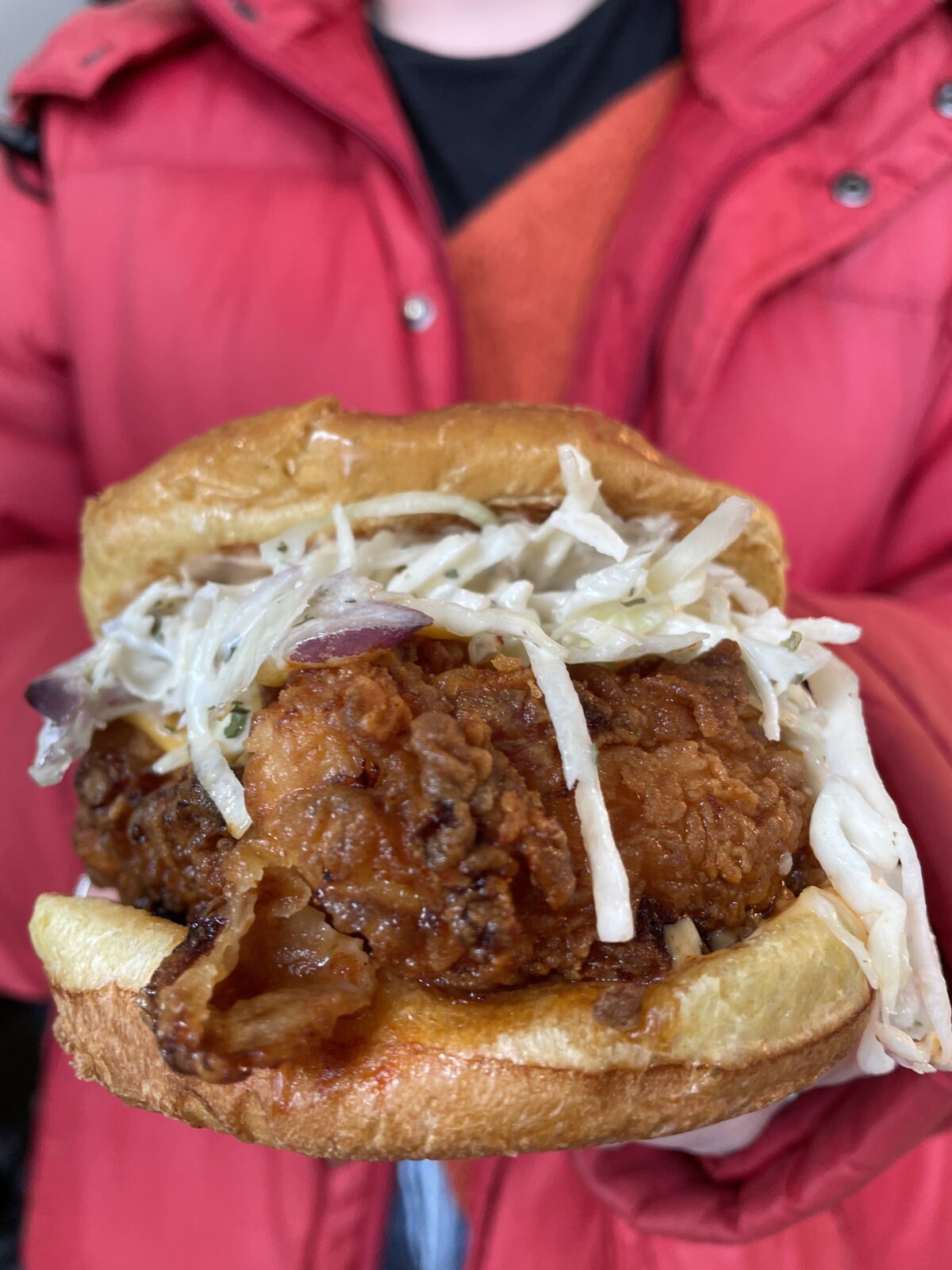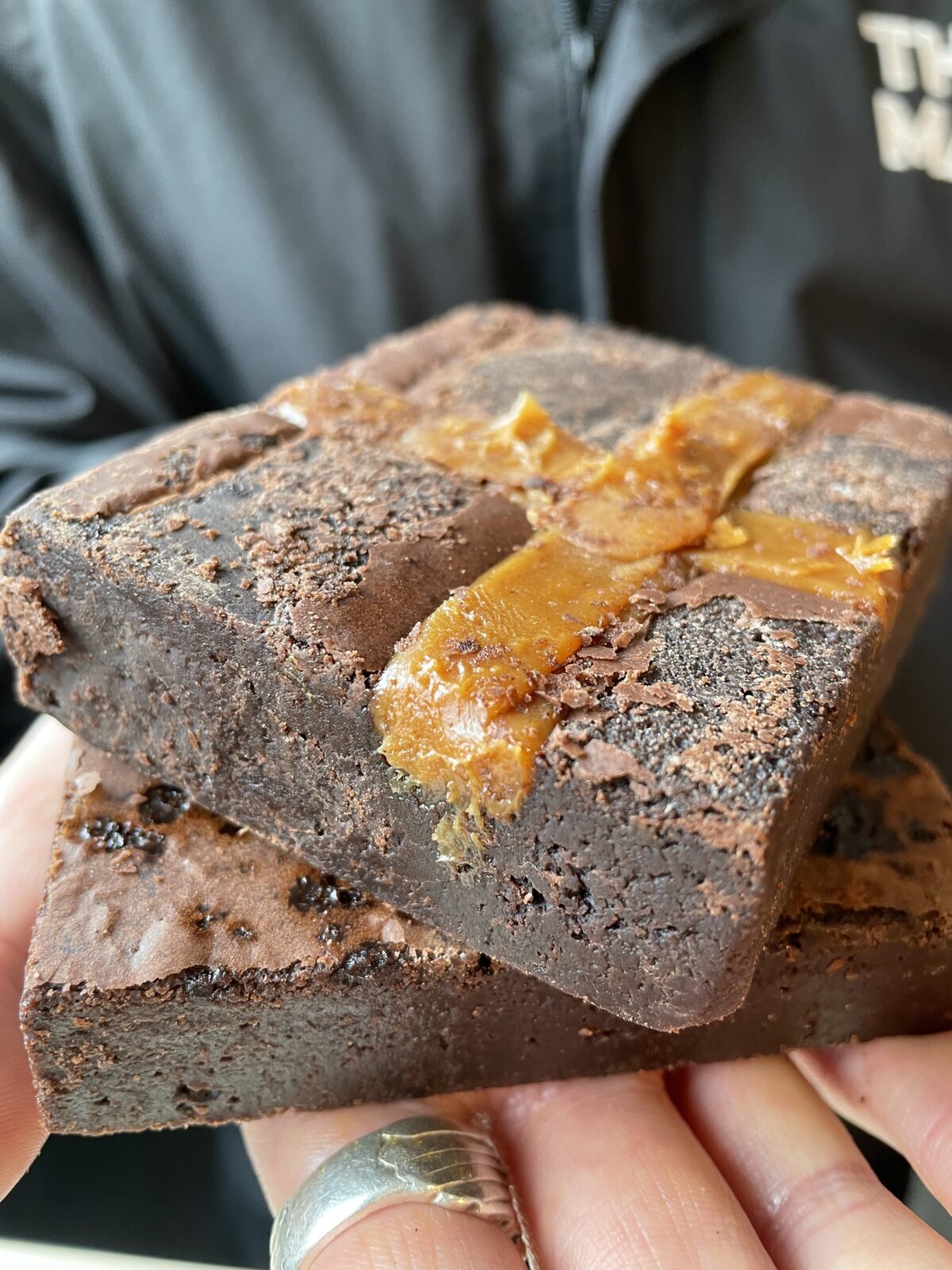 Read more: The team behind Gooey has launched a new pasta concept on Peter Street
To see the full menu click here and to find out more about Burgerism head over to their Instagram page here.
Oh, and to save on your next Deliveroo order from Bundobust make sure to use our code 5OFFBURGERISM when you check out.
Featured image – Burgerism