News
Dramatic photos show fire ripping through Bolton primary school ahead of new term
Parents of pupils at S S Simon & Jude C of E Primary School are said to be "devastated" by the blaze.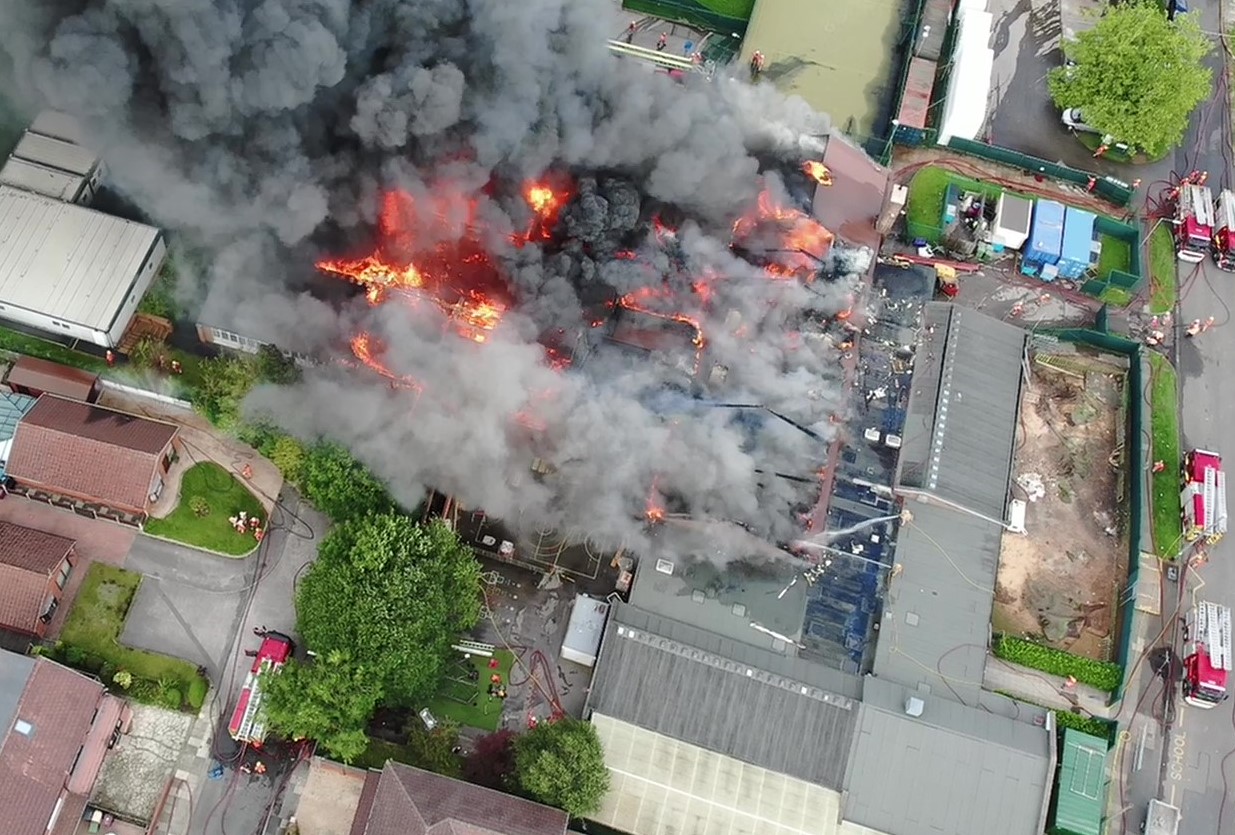 Dramatic photos released by the fire service show the scale and aftermath of a devastating blaze ripping through a primary school in Bolton yesterday.
With only a few weeks of the summer holidays left to go, and thousands of children across Greater Manchester gearing up to start a new school year at the start of September, the return for a new term may sadly look a little different for the pupils and parents of S S Simon & Jude C of E Primary School in Bolton.
It comes after the popular primary school caught fire yesterday morning (17 August) at around 8:30am, and saw a significant blaze rip through the building.
Plumes of thick smoke were reportedly seen by local residents for miles.
Greater Manchester Fire and Rescue Service (GMFRS) confirmed that crews from 10 different branches and a total of 17 fire engines from across the region attended the scene at the Great Lever-based school once the first reports came in, and got straight to work battling the blaze and eventually managing to bring the situation under control.
Several surrounding streets were cordoned off for a number of hours while crews tackled the blaze, with locals urged to stay away.
GMFRS said in statement that crews "worked tirelessly throughout the day".
Photos released by the fire service also show the shell of the school building as the blaze was close to being fully extinguished.
Sharing the shocking drone pictures with the public on social media yesterday, GMFRS explained in a statement: "Our crews have worked tirelessly throughout the day to extinguish a major fire at a primary school in Bolton.
"At the height of the response, 17 fire engines from across Greater Manchester were in attendance.
"The fire was brought under control by late afternoon [and] crews will be at the scene overnight damping down any remaining hot spots."
Parents of pupils at the school – which converted to Academy status in 2012, and is now operated by The Vantage Academy Trust – were said to be "devastated" by the fire, and understandably left concerned about the near future and the return for the new school year.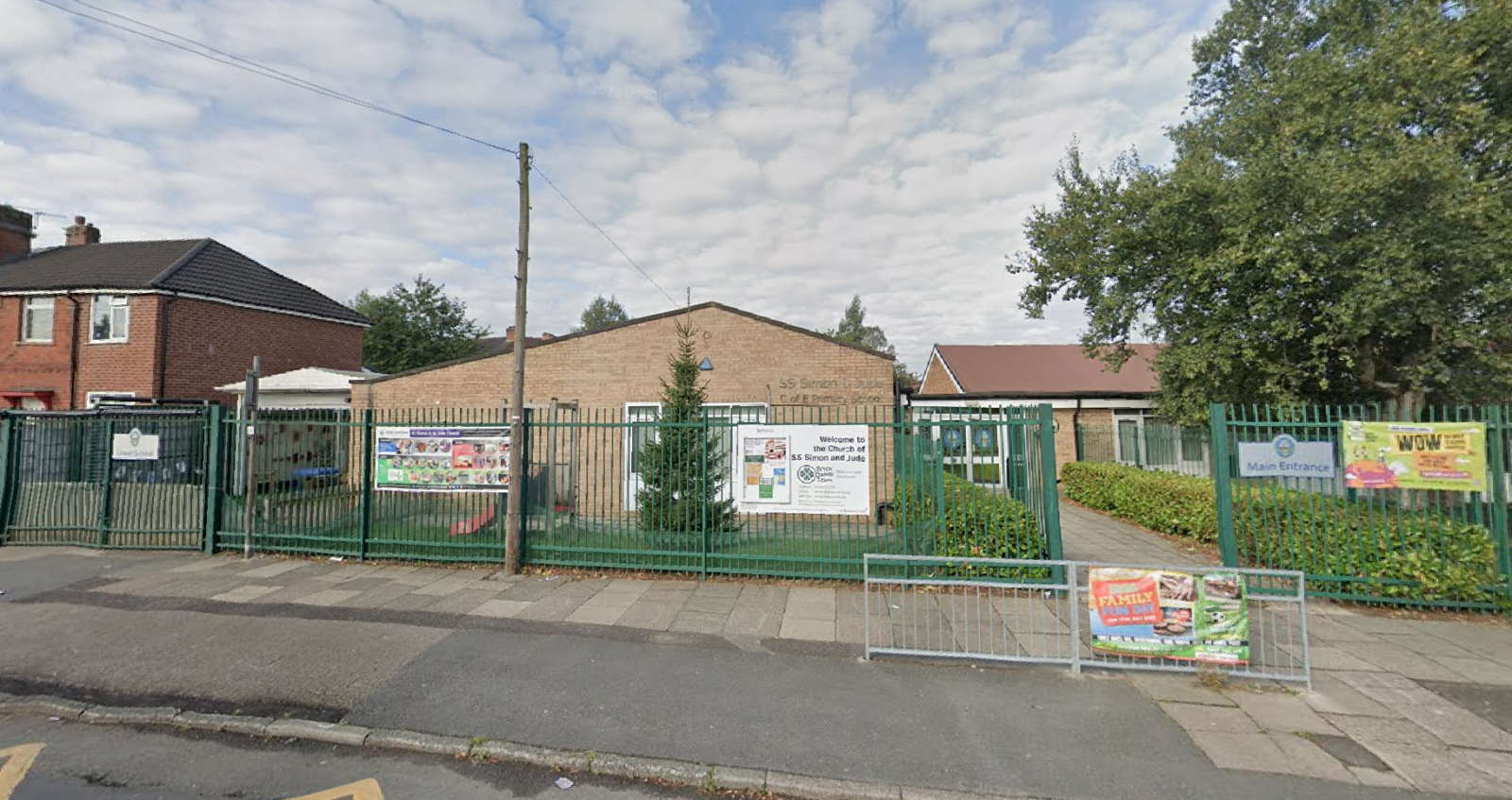 The Vantage Academy Trust reassured parents that they will be continuously updated moving forward.
In a public statement shared online on Thursday evening, the Vantage Academy Trust wrote: "We would like to reassure everyone who's seen the fire at SS Simon and Jude CE Primary, Bolton, today that no one has been hurt.
"Firefighters have worked tirelessly to bring it under control.
Read more:
"The Principal will keep in touch with parents with further updates – school can be reached if needed via the office email."
Featured Image – GMFRS