News
First look inside Capital & Centric's new Crusader Mill development
Capital & Centric has released new images of the first apartment at their Crusader Mill development off Chapeltown Street in Manchester.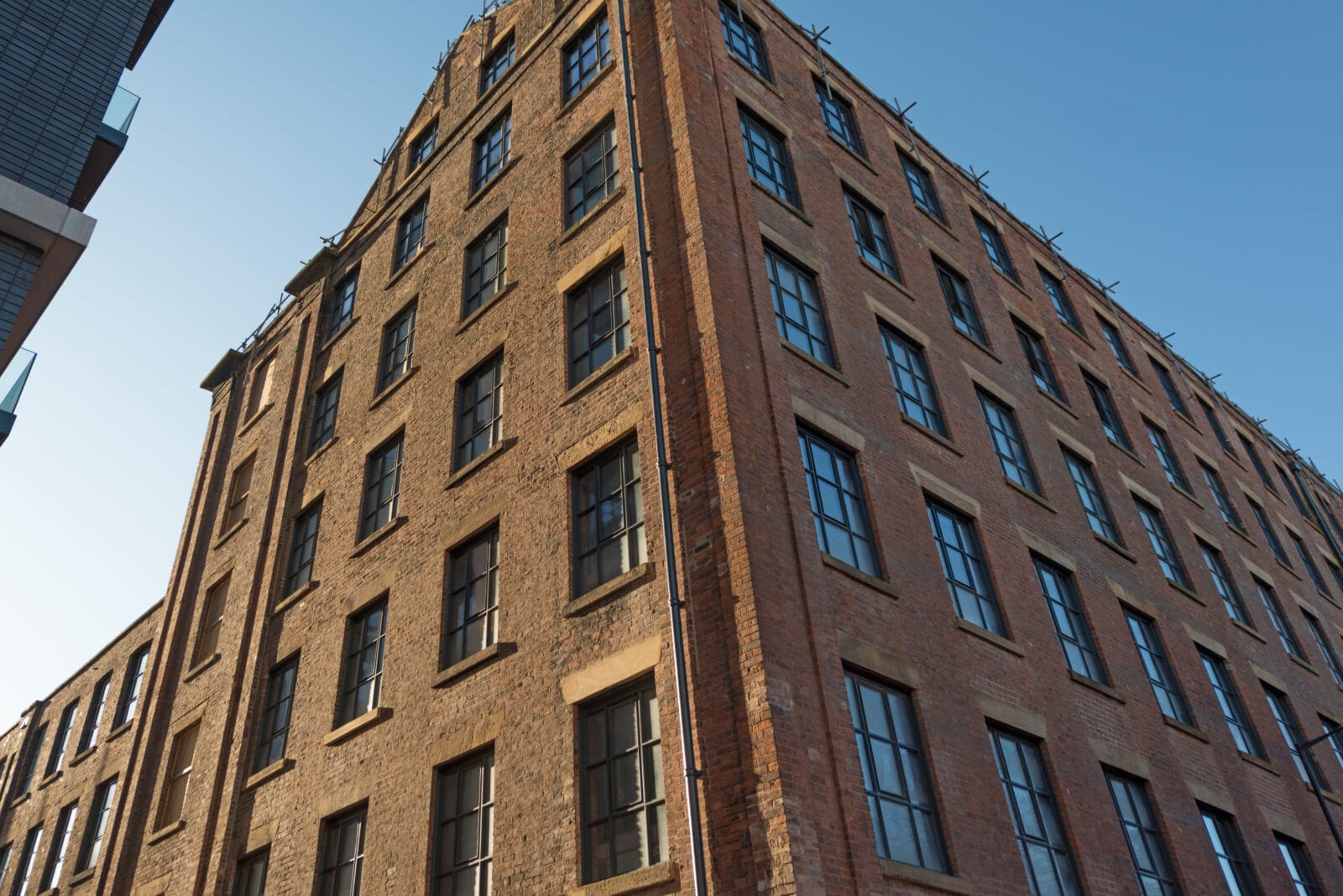 The first images of apartments inside Manchester's iconic Crusader Mill building have been published by developer Capital & Centric.
Renovation work on the Chapeltown Street complex – which was first constructed around 1830 – is nearing completion; receiving months of publicity since being featured on BBC documentary Manctopia.
Crusader Mill has also grabbed headlines for giving locals 'first dibs' on homes – with overseas investors urged to look elsewhere.
The 180-year-old building has now been restored into a block of one and two-bed apartments with exposed brickwork, original cast iron columns and wooden beams, and huge windows.
All residents will enjoy access to Crusader's green courtyard, with fire pits and barbecues.
Some of the penthouse apartments are fitted with private roof terraces.
The complex is also dog-friendly – with a 24/7 concierge.
Tim Heatley, co-founder of Capital & Centric said: "Crusader is packed with history, but that's meant it's been challenging. Stuff that we couldn't have ever foreseen that's caused us and our buyers some delays. We can't wait to welcome our residents and really appreciate how they've beared with us.
"But ultimately we weren't going to cut corners. This building is so iconic, with such great features, we have to do it justice. Once part of Manchester's Cottonopolis, the building gives the loft apartments tons of industrial character that oozes from the exposed bricks, beams and huge windows that soak the apartments in light.
"This was the first project we brought forward in Piccadilly East – it's our baby! – so it's awesome to see it nearing completion."
Crusader buyer Jo Beswick said: "The design and layout of the apartments are really, really well thought out. The windows flood the room with light, the beams are just gorgeous and the exposed brick gives it character.
"We knew straight away this was the one for us! The whole aspect of it being for residents only is great. We wanted a community and we're really excited to be here."
Along with neighbouring community Phoenix, Crusader forms part of the emerging Piccadilly East neighbourhood – recently named by The Times as one of the next greatest places to live.
The first set of Crusader Mill residents are anticipated to move into the building in March.
Visit the Crusader Mill website to find out more or call 0161 222 0204 to arrange a viewing.