News
Full English breakfasts in a loaf of bread are coming to Spinningfields
92 Degrees is opening a new coffee shop in Hardman Square and Bread & Bowl will be taking over the kitchen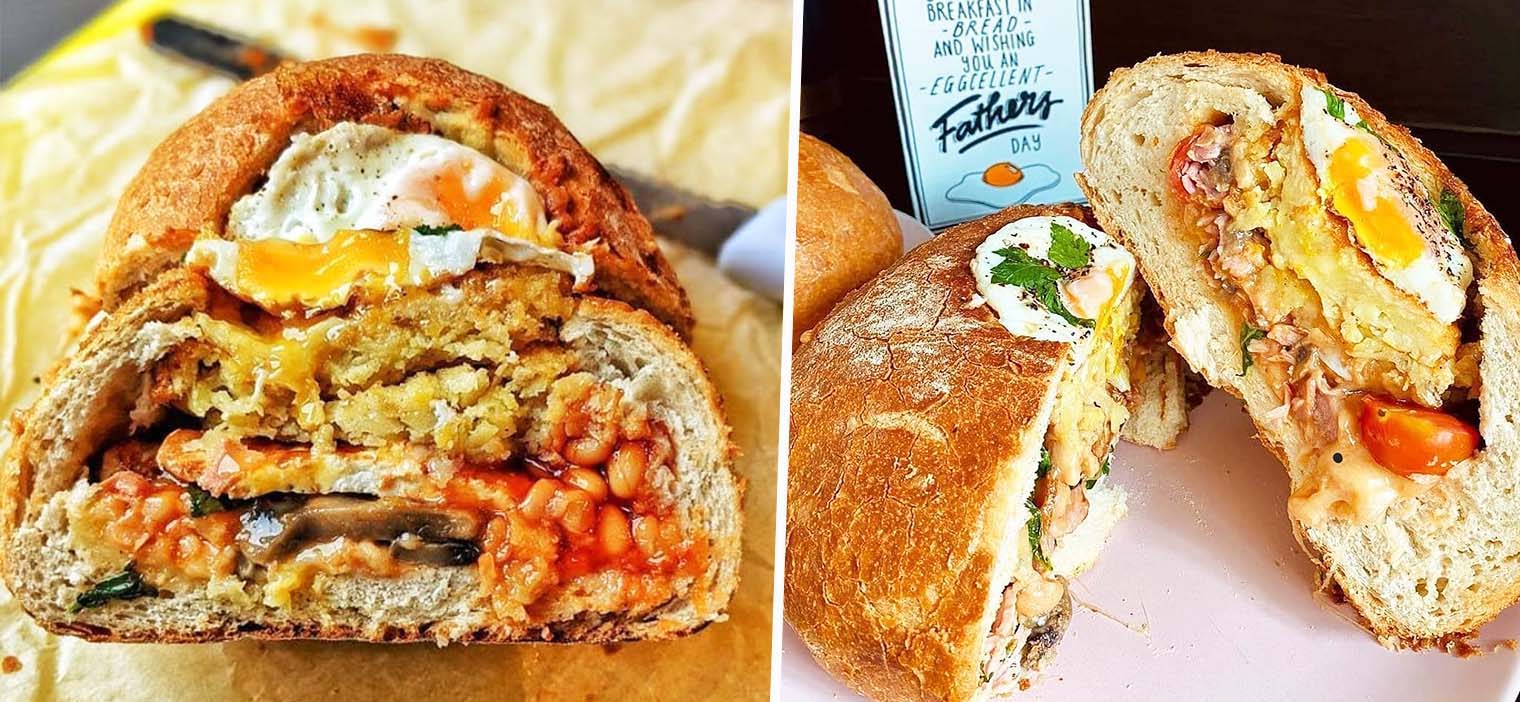 There are carb overloads, and then there is Bread & Bowls' Full English breakfast in a hollowed-out loaf.
First launched in February 2020, these ginormous loaves of sourdough – stuffed with fry-up favourites like high-grade local sausages, crispy streaky bacon, beans, cheese, mushrooms, grilled tomatoes and hash browns – became something of a hungover lockdown sensation.
Now, Charlotte has revealed that she's coming back into town, with plans to move her kitchen into brand new Spinningfields coffee shop 92 Degrees later this month.
With a range of dishes designed 'for the greedy', as well as the famous Full English breakfast bowls fans of her bready-heavy creations will also be able to get their hands on a full loafed-up lunch and brunch menu.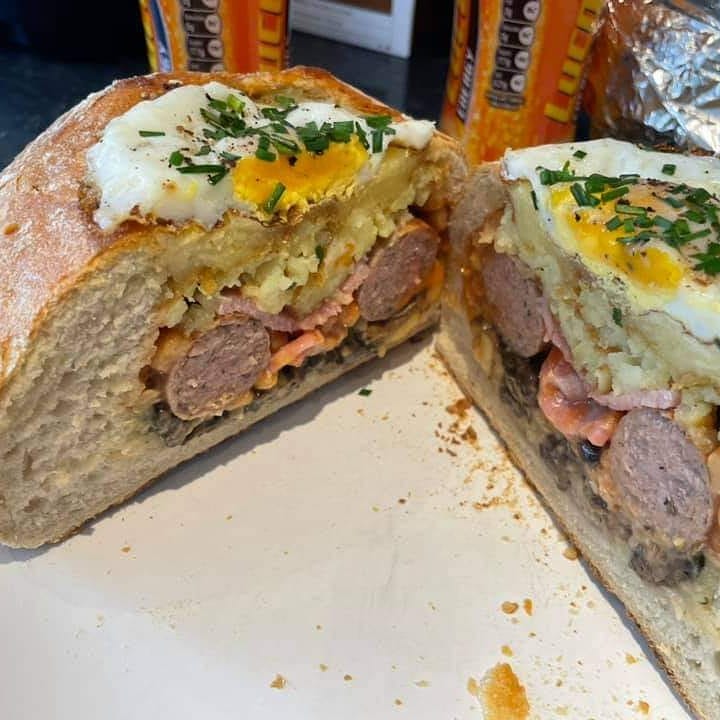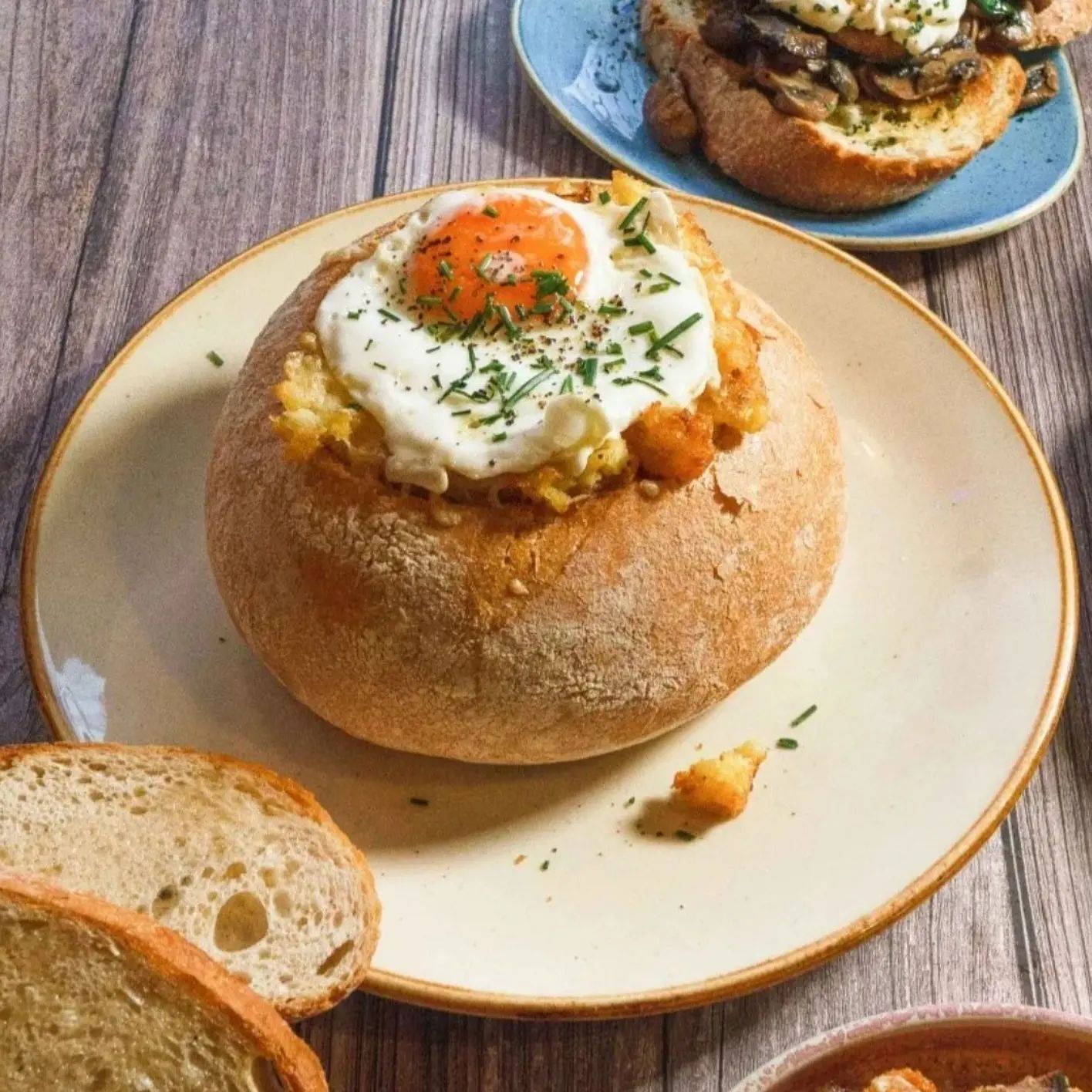 Served between 8am and 4pm every day, think smashed avo and poached eggs, alongside the signature bread bowls and loaded hash browns topped with cheese and beans, sausages, streaky bacon and a perfect poached egg, all made to order.
The kitchen is also vegan friendly, with plant-based alternatives available for all meat products.
The move to Hardman Square sees Charlotte take it back to where it all began, having first launched her Bread & Bowl concept here two years ago just before the Covid-19 pandemic hit.
Initially opening at The Tavern (now The Lawn Club) in February 2020, following some incredible pop-ups with the likes of Mary & Archie, Lifeshare and Feel Good Club, she will head back to Spinningfields on 16 September.
However, whilst her bread bowls have been undeniably popular, it hasn't all be plain sailing.
With just two weeks to go before the Spinningfield launch, she found that she had been locked out of her Instagram account, leaving her "low key losing my sh*t" all thanks to a verification scam.
Her mum, an admin on the account, saw that she had been tagged in a verification request and uploaded some account details.
The Instagram Verification code scam is a common one, but unfortunately it has hit at the worst time – leaving Charlotte unable to promote her move to her 4,000+ followers just when she needs to communicate with them the most.
She told The Manc: "[I've] definitely been stressing alot about loosing the account and getting the word out."
When they open inside 92 Degrees next week, she tells us that the coffee shop will "boast a cocktail menu alongside their amazing coffee."
For those unfamiliar with 92 Degrees, it is an independent coffee company first established seven years ago with a single shop and roastery in Liverpool.
Owners have been successfully operating in the city's John Dalton Street and Middlewood Locks for the past 18 months, now they will launch their third in the city this month alongside kitchen residents Bread & Bowl.
Speaking from their North West headquarters, Jack said: "Spinningfields is the perfect location for our third site in Manchester and it's an area that we have been paying close attention to for some time. We've enjoyed great success at our two other Manchester outlets and the reception we have received over the last 18 months there has been awesome.
Read more: Online rumours that The City pub has closed for good aren't entirely true
"We are super excited to make our presence known even more so in the city and to get to know our new neighbours and customers. It is a brilliant space that really does lend itself to what 92 is all about, and we are looking forward to being able to call it ours."
Jack added: "We have literally roasted billions of beans, opened sites all over the country and launched our own products and subscription service – but we will never get over the excitement attached to the launch of a new store. Opening in Spinningfields is another major step in the right direction for us and what we have planned further down the line.
"Our 92 family is forever growing and the more the business expands, the better our offering becomes. Our Manchester family is just about to get a whole lot bigger, and we cannot wait."
Find Bread & Bowl at Hardman Square from 16 September and follow their new account on Instagram here.
Feature image –