News
GMP stand by decision to issue £10,000 fine to organiser of NHS pay rise protest in Manchester
Assistant Chief Constable Nick Bailey said he believes the £10,000 fine "appears to be appropriate in the circumstances".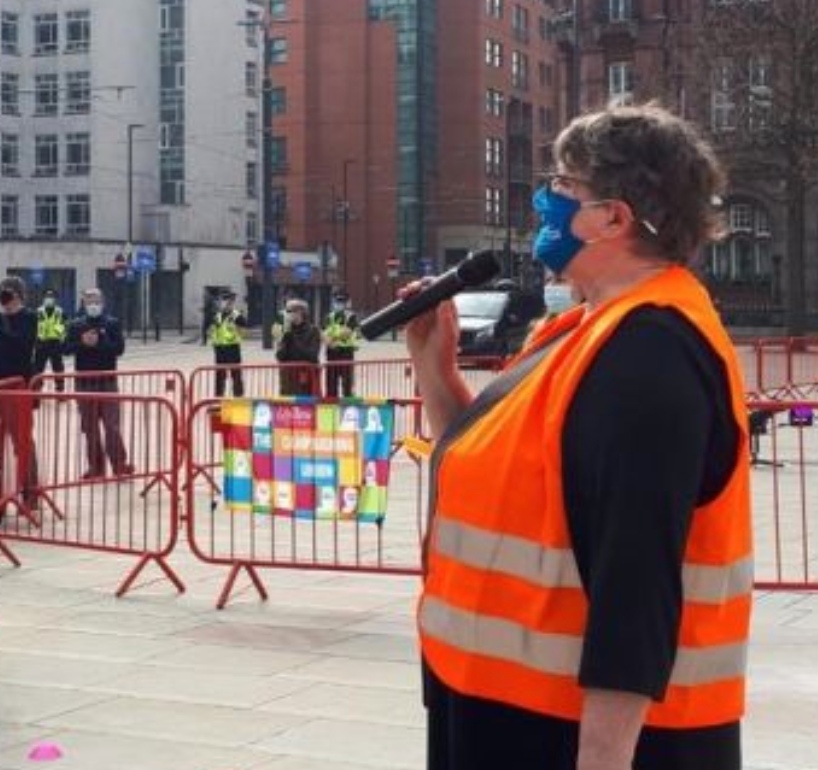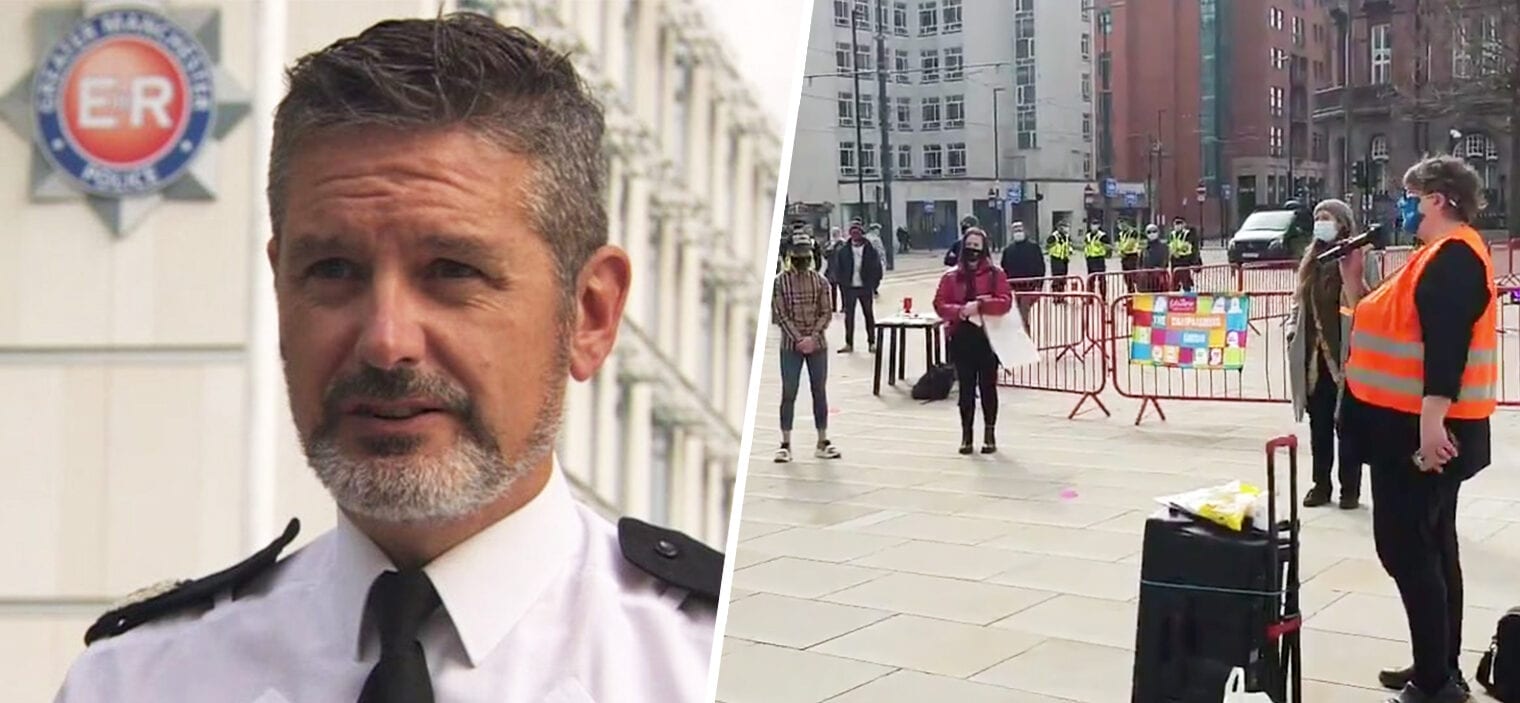 The Assistant Chief Constable of the Greater Manchester Police has today stood by the decision to issue a £10,000 fine to the organiser of a Manchester city centre-based protest over the proposed 1% pay rise for NHS workers.
After receiving reports that about 40 people were in attendance at a demonstration in St Peter's Square at around noon yesterday, police arrived at the scene to find that the demonstrators had gathered "in contravention of current lockdown legislation" as all public gatherings are banned under coronavirus (COVID-19) rules.
Greater Manchester Police said that most demonstrators dispersed after officers asked them to leave.
In a statement issued yesterday afternoon, GMP confirmed that the organiser of the protest – a 61-year-old NHS mental health worker and UNISON rep, who has now been named as Hulme resident, Karen Reissmann – had been issued with a Fixed Penalty Notice (FPN) of the maximum £10,000.
Ms Reissmann insisted that the demonstration was "socially-distanced and risk assessed".
A number of cones laid out to ensure a two-metres distance between all participants, and each demonstrator in attendance wore a face covering, however Greater Manchester Police officers soon told Karen that the gathering was illegal and the event could not go ahead.
Speaking on a microphone at the demonstration – which is believed to have lasted around 10 minutes – Karen told those assembled that she disagreed with the decision, but had no choice but to comply.
Karen told the MEN following the incident that she was "really shocked' by the decision to give her a £10,000 fine and that she will be be contesting it.
"I'm contesting it partly because I think it's unfair," said Karen.
"I've had lots of offers of legal advice and I will speak to our Union reps and look at my options."
But today, Assistant Chief Constable Nick Bailey stood by the decision and said that while all fines are subject to a review once submitted, he believes the £10,000 fine "appears to be appropriate in the circumstances", adding: "The current lockdown situation is really difficult for everyone and we do understand how much of an impact the restrictions have on people's ability to undertake any activity other than exercise.
"Since the current national restrictions were introduced this year, as with the second lockdown last year, protests are now no longer exempt as a reason to gather and are therefore unlawful, which is different to the position for much of last year, when a number of protests did occur in Greater Manchester.
"We try to balance our interventions and will always engage with the participants and organisers of a protest using the three Es of engagement, explaining and encouraging, before taking any enforcement activity.
"Our primary aim has always been to seek out and engage with the organisers to protest in an alternative and lawful manner, thereby negating the need for police action.
"Throughout the whole pandemic Greater Manchester Police has worked with colleagues in the NHS and across Greater Manchester to support the efforts to stop the spread of COVID, protect our communities and our health service.
A GoFundMe fundraiser launched by supporters to fund Ms Reissmann's £10,000 fine has now raised over £14,500 and counting.
You can find more information here.