News
Government refuses to deny reports HS2 may not run from Manchester to central London
Transport bosses are reportedly considering pushing back the service's Euston terminus to 2038, or scrapping it all together.
The UK government is refusing to deny recent reports that HS2 may not run from Manchester directly through to central London.
The Sun reported this week that HS2 is currently in "shambles" and that rising inflation and construction costs could mean that trains may terminate in the suburbs of west London instead of London Euston, as has always been planned – with the paper saying transport bosses were considering pushing back the service's Euston terminus to 2038, or even scrapping it all together.
The paper reported that trains would be instead stopping at a new hub at Old Oak Common in west London's suburbs, which is about 8km (five miles) away from Euston.
Passengers would then have to finish their journeys into central London by using the Elizabeth Line.
On top of all of this, the paper also reported that anywhere between a two to five-year delay to the entire project is also being considered by the government, however ministers are refusing to confirm or deny any of the reports.
A statement provided by a Department for Transport (DfT) spokesperson reads: "The Government remains committed to delivering HS2 to Manchester, as confirmed in the autumn statement, and as well as supporting tens of thousands of jobs, the project will connect regions across the UK, improve capacity on our railways and provide a greener option of travel."
HS2, which has the full name High Speed 2, was originally intended to connect London with Birmingham, Manchester, and Leeds.
The leg to Leeds has since been scrapped in November 2021, but work on the first phase of the project between London and Birmingham is now well under way, with a part of the line due to open by 2033, despite the fact the project has faced delays and mounting concerns over the exact route, and its potential environmental impact.
While a budget of £55.7 billion for the whole of HS2 was set in 2015, this was made before the Leeds leg was cancelled, and the estimated cost of HS2 was therefore set between £72 billion and £98 billion at 2019 prices.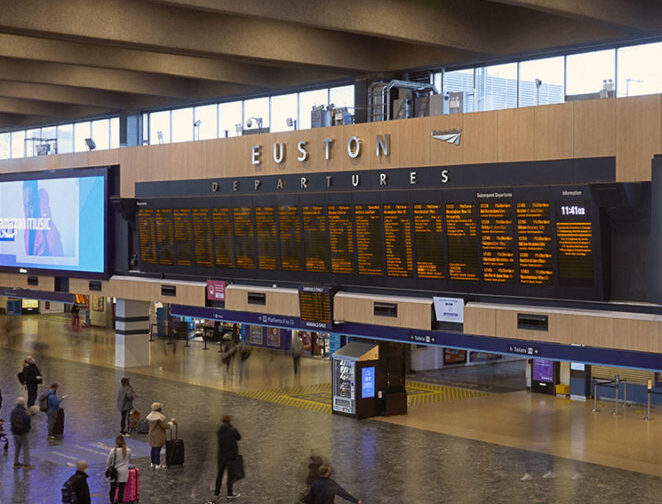 A report published last October found it was unlikely that the £40.3 billion target for the first section of the line would be met.
Local leaders in the region have previously said that the wrong HS2 solution for Greater Manchester could "damage" and have a wider impact on the north.
Read more:
A senior figure at the DfT warned last week that " tough decisions" could lie ahead for the scheme.
Featured Image – HS2 (via gov.uk)