News
The hugely underrated reservoir walk with amazing views of Manchester and a waterfall
It looks stunning at this time of year.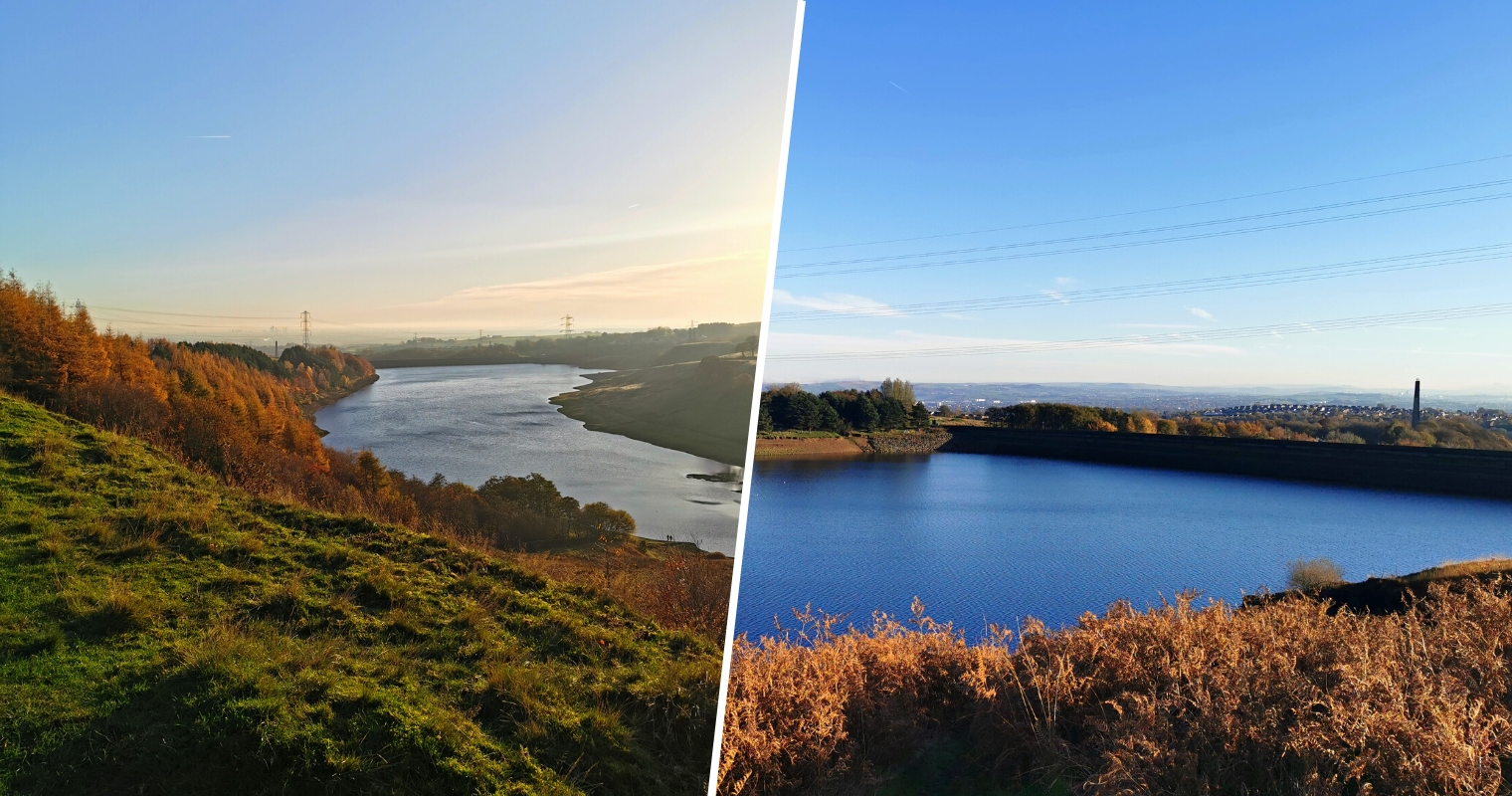 When most Mancs think of going for a walk around a reservoir, their minds will leap to Dovestones on the edge of the Peak District, or maybe Rivington, or even Ladybower Reservoir just off Snake Pass.
But to anyone who has yet to venture to one of Rochdale's finest bodies of water, you're really missing out.
Greenbooth Reservoir is one of Greater Manchester's most underrated country walks, and it's got a bit of everything.
There's the water – obviously – but also a hidden waterfall, easy-to-follow walking routes, and incredible views all the way to Manchester in the distance.
At this time of year, the leaves on the trees burn in a hundred shades of orange, yellow and red, and the golden hour light reflects beautifully off the water.
Along the walk, you'll encounter sheep, huge wind turbines, and staggering vistas.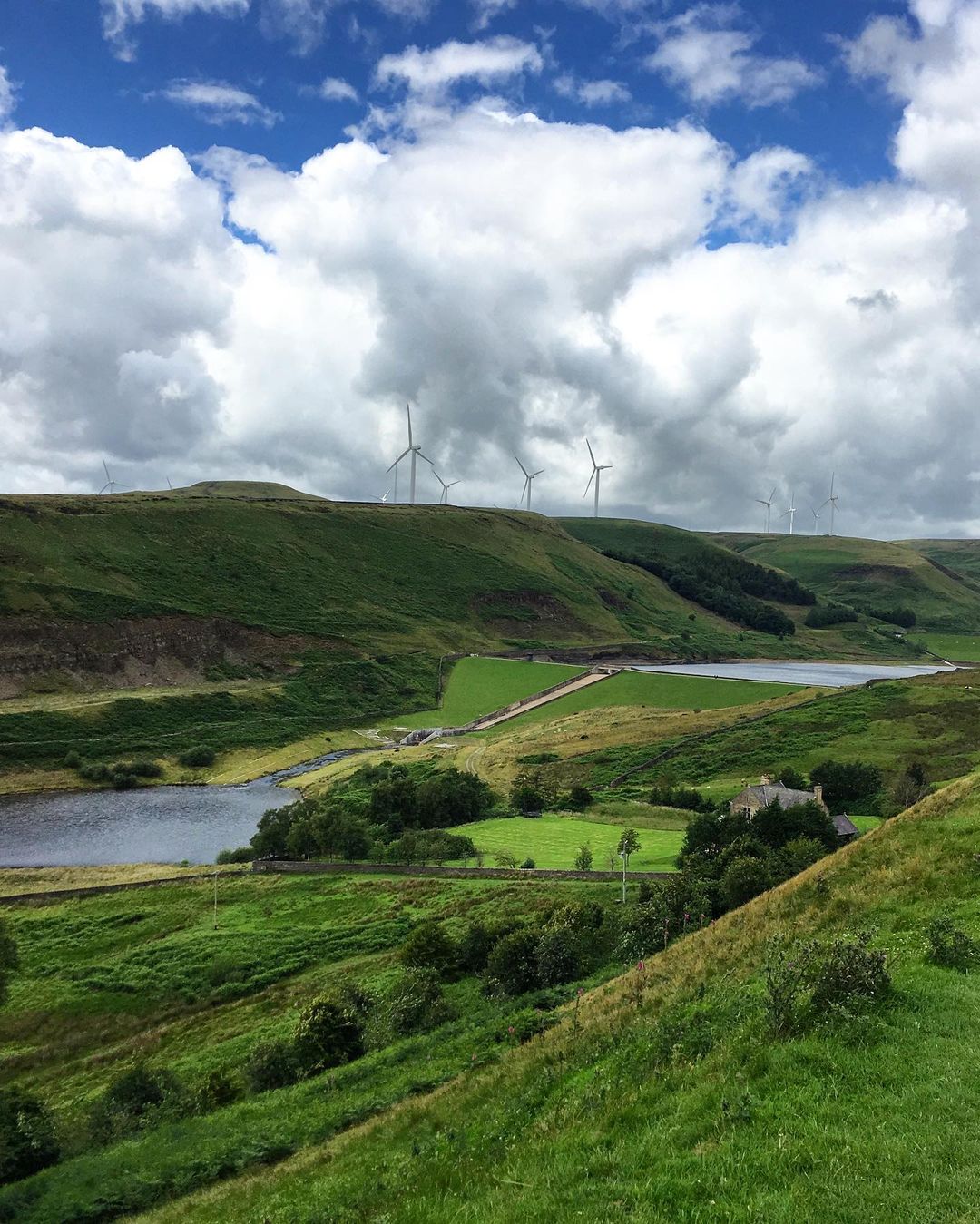 The site is actually made up of four reservoirs – Naden Higher, Naden Middle, Naden Lower and Greenbooth reservoir – sandwiched in the Naden Valley above Norden.
The working reservoirs are under the care of United Utilities, and there's a free-of-charge car park for visitors to take advantage of.
From the car park, you can walk in a clockwise or anti-clockwise direction – either walking through the trees to the southern-most point of Greenbooth Reservoir, or heading to the point where the Lower and Middle Naden reservoirs meet.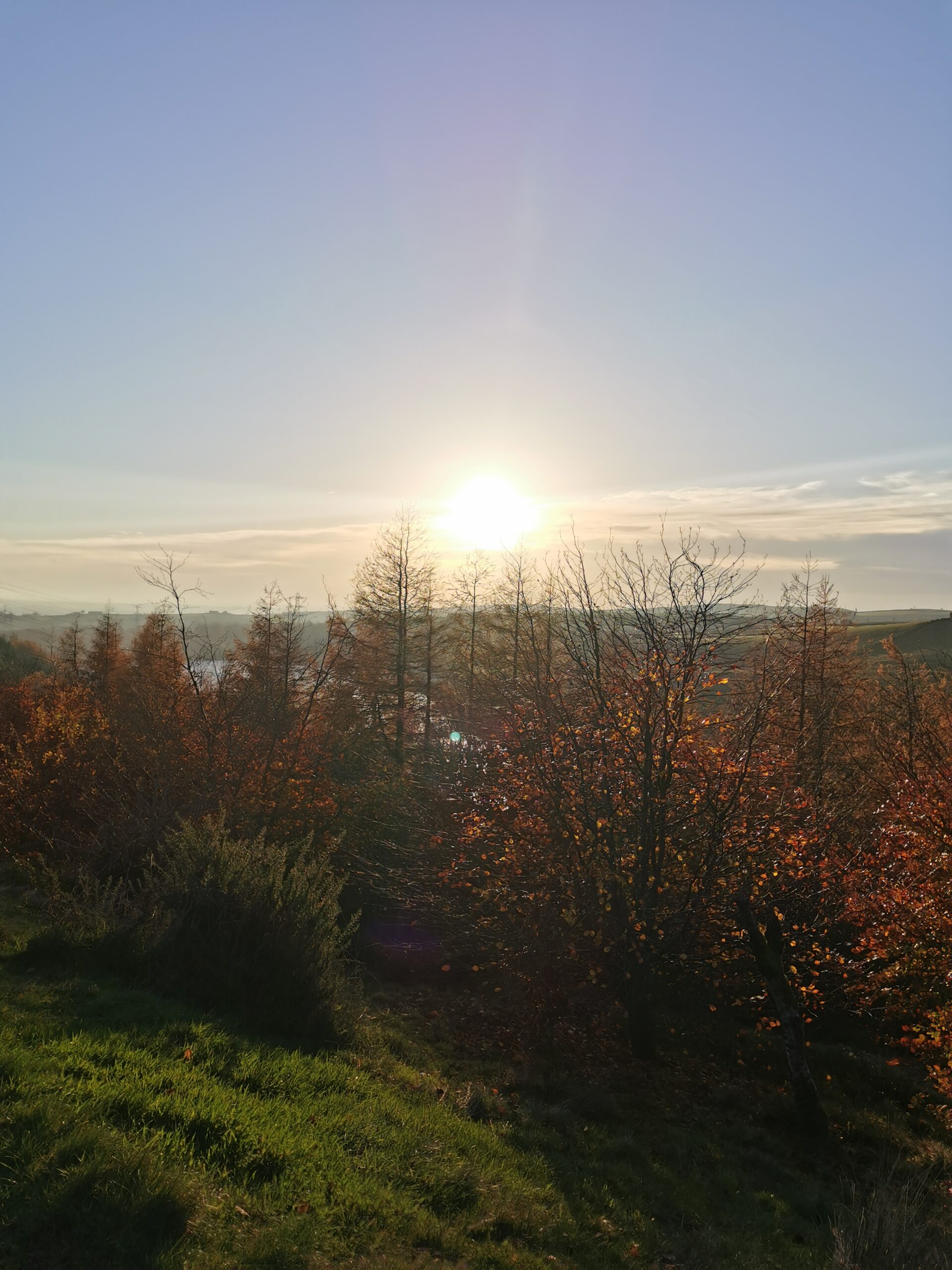 The biggest loop here goes around all four expanses of water, with the footpath essentially carved into the hillside in places and small footbridges leaping over streams.
In the south-western tip of Greenbooth Reservoir, where there now stands an estate of huge houses, is a waterfall that cascades down the rocks into the water below.
You can see it from the footpath and from the bridges around, but be careful of trying to get too close – it can get a bit muddy and treacherous.
Read more
You'll need to take similar care if you fancy your chances with the sloping patch of grass leading up to Naden Higher, which can get seriously slippy when it's been raining.
There are secrets hiding beneath the surface of the water too – a sunken 1950s village, which before it was flooded was made up of around 80 cottages, a sweet shop, a Co-op store and a school.
Greenbooth village was abandoned and mostly demolished to make way for the reservoir, which was needed for the booming population in Rochdale.
If you're keen to head out for some fresh air, this AllTrails map will help you find your way.
Featured image: The Manc Group