Feature
Hardcastle Crags – the prettiest autumn walk in the north west with a great restaurant at the end
There aren't many places better to soak in all the autumn beauty than Hardcastle Crags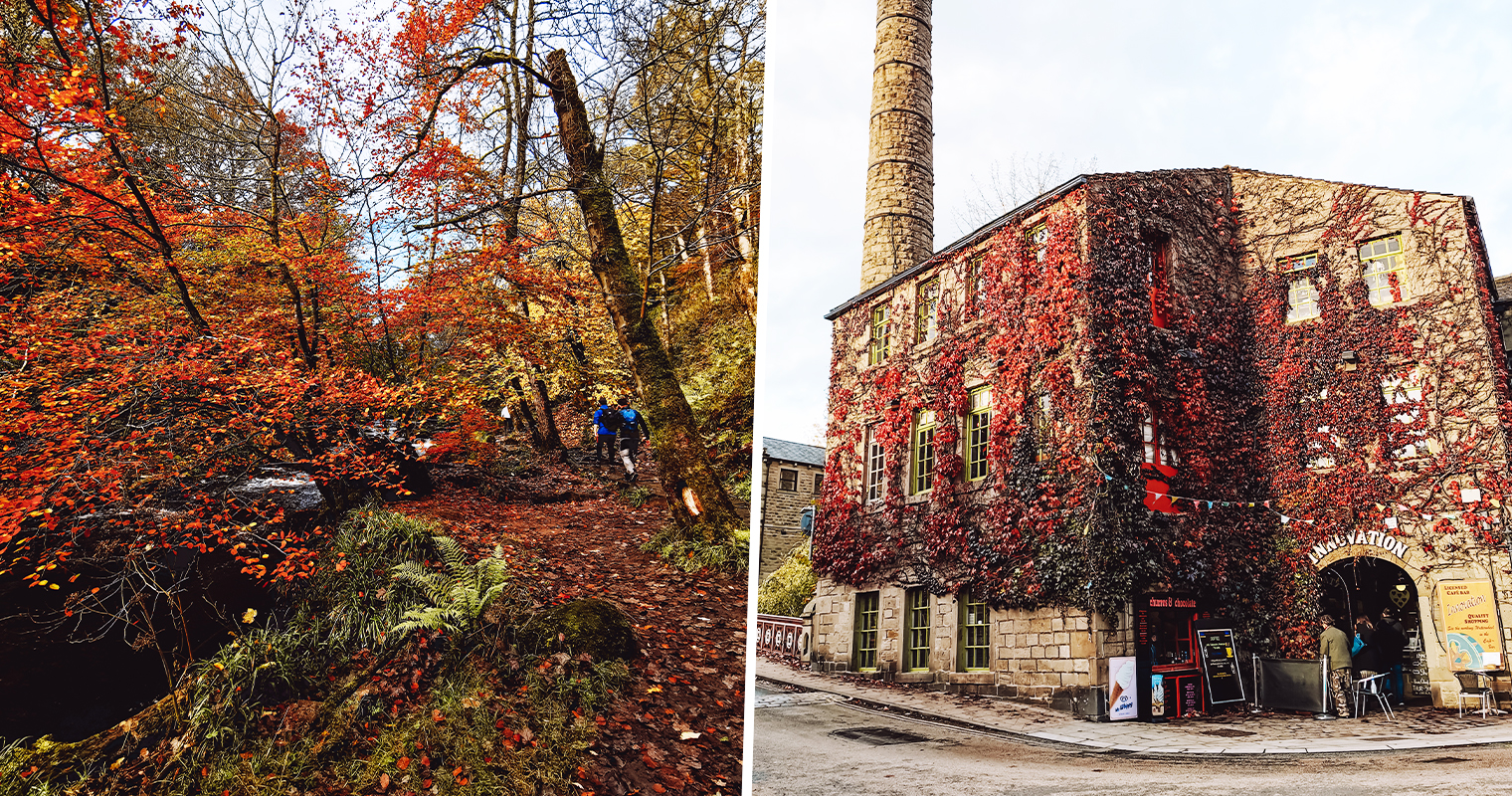 This is the time of year where it's particularly difficult to drag yourself off the sofa and into the great outdoors.
The weather isn't quite crisp enough to feel festive and most of us (even the pumpkin spice latte, cardigan-clad crew) are missing the more reliable warmth of the summer months.
But autumn is here, like it or not, and it definitely has its perks.
One of which is the undeniable beauty the season brings.
It's not just the blazing red, orange, yellow and brown leaves that suddenly take over the green spaces around the UK.
It's also in the sunsets and sunrises that become so much easier to catch while the days are shorter (you have to admit, the commutes are prettier when they coincide with sunrise).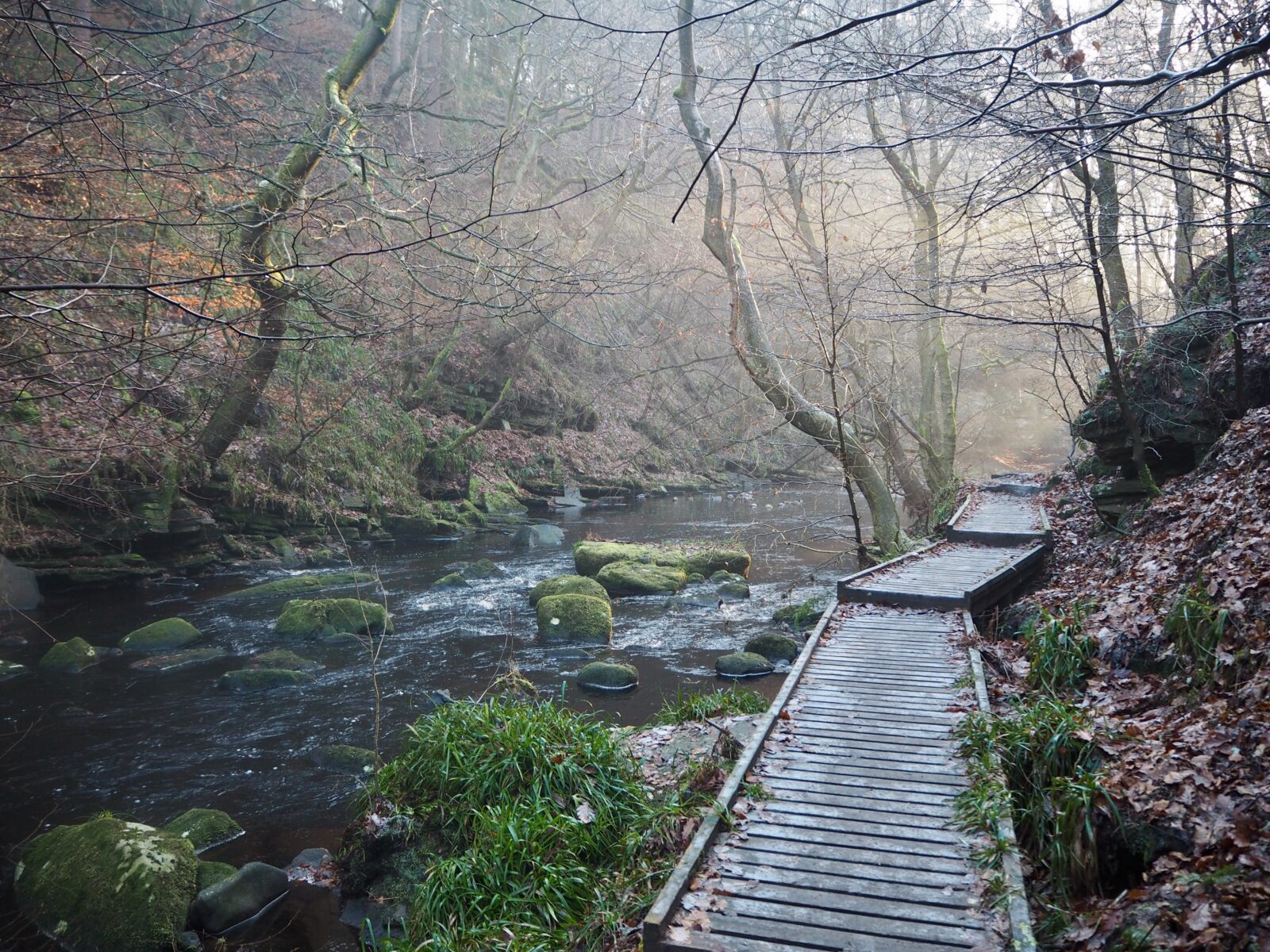 And there aren't many places better to soak in all the autumn beauty than Hardcastle Crags, just across the border in West Yorkshire.
The National Trust site sits between Leeds and Manchester and is a popular day trip destination for Mancs, given the trains that run regularly (bloody train strikes permitting) to Hebden Bridge.
A walking route around Hardcastle Crags at this time of year will take you through a landscape of blazing orange trees, babbling streams, and dappled sunlight.
When you catch a golden autumnal day the leaves will crunch underfoot, but even on a soggy day the leaf mulch has its own special kind of beauty here.
There are two walking routes between the main car park and Gibson Mill, a former 19th century cotton mill which is now home to a lovely cafe.
One will take you down to the river, where wooden boardwalks weave right along the water's edge.
There are even stepping stones you can use to scamper across the river – a great Instagram pic, or just a way to keep the kids entertained for a few minutes.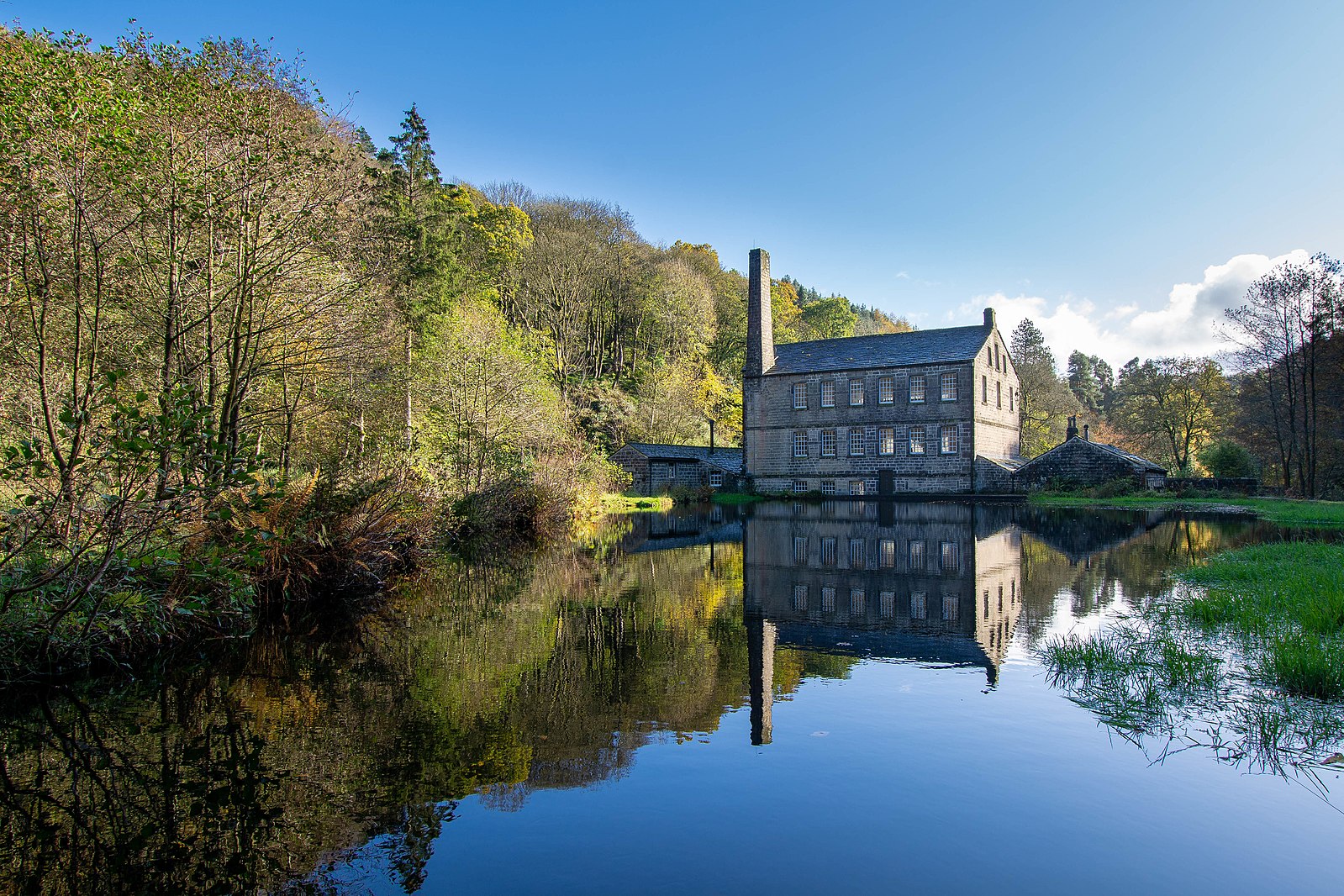 The other route goes up through the upper woodland, where pine trees loom and you get a great view of the valley below.
For an easy loop, you can do both – a stroll through the trees, a stop for coffee and cake, then return along the river (or vice versa).
But with 15 miles of footpaths, you can explore way beyond that.
The National Trust's list of walks includes everything from a wheelchair and pram-accessible estate track to peaceful woodland loops, to rocky scrambles and former railway lines.
And when you're done with Hardcastle Crags itself, there's a world-class restaurant in the gorgeous town centre itself.
Read more
Coin sits in the shell of the former Lloyd's bank, with exposed brick and massive period windows, and specialises in natural wine and small plates.
When The Manc Eats visited earlier this year, we found plates of freshly-cut meat and cheese served alongside ice-cold batched classic cocktails, where 'quality is key, and it shines through on the plate'.
Our reviewer said: "With its higgledy-piggledy stone mill houses, surrounding woodland, hidden waterfalls and treasure-trove charity shops, Hebden Bridge is a popular attraction all of its own for those wanting to venture beyond the city. Coin is simply the cherry on top."
Featured image: The Manc Group