News
'It's wholly inadequate' – Andy Burnham slams proposed closure of train station ticket offices
The Mayor of Greater Manchester has written a letter to the Transport Secretary and intends to "fight this hard".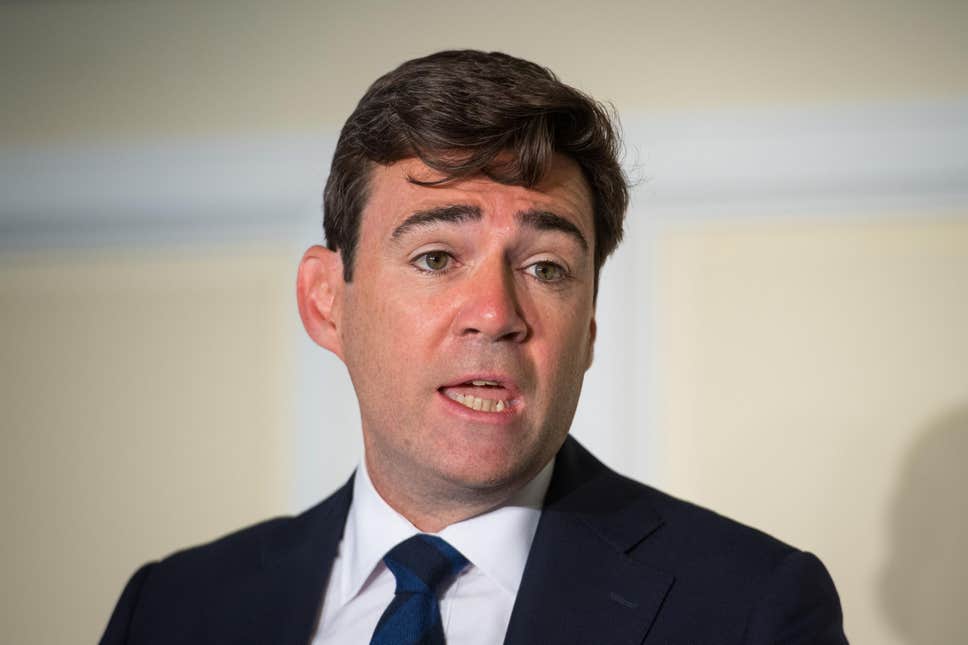 Andy Burnham has slammed the proposed closure of train station ticket offices as "wholly inadequate" for Greater Manchester.
Around three out of five train stations in England currently have a staffed ticket office – but in case you hadn't heard, the government-run Rail Delivery Group (RDG) announced earlier this week that it's looking to change that moving forward, and unveiled plans to "bring station staff closer to customers" by moving them out of ticket offices and onto platforms and concourses instead.
Bringing staff out from ticket offices would apparently allow the rail industry to "respond to that generational shift in customer behaviour" just like other similar industries and organisations have, the RDG said.
Ticket office facilities will remain open at the stations and interchanges considered by the RDG to be the "busiest", but aside from this, the rest would be closed.
If the proposed changes are accepted, the RDG says closures would be "phased in gradually".
The industry body has now launched a 21-day public consultation on the proposed closures, and is asking passengers for their thoughts on the proposals.
Since the proposed closures were announced, several concerns were raised.
One notable criticism on the plans came from Transport for the North (TfN), with a spokesperson issuing a statement and acknowledging that while the organisation "understands the way people buy tickets is changing" and that there "needs to be reform", this should, however, be done in a "holistic" way that considers the needs of all station users and local communities.
"We are concerned that the focus on ticket office staffing in isolation of wider investment could lead to disadvantaging certain passengers and communities," the TfN spokesperson explained.
Another vocal critic was Mayor Andy Burnham, who took to Twitter shortly after the RDG's announcement to slam the proposed plans and insist that the Greater Manchester Combined Authority (GMCA) would be "fighting this hard" with Greater Manchester's best interests at heart.
Mr Burnham tweeted earlier this week: "Reeling from the news that FIFTY ticket offices are set to close at rail stations across Greater Manchester. Feels like the Government is determined to put the North's railways into not-so-managed decline.
"We will be fighting this hard and will say more about it tomorrow."
As promised, the Mayor of Greater Manchester has now taken the fight one step further and has penned a letter to Transport Secretary Mark Harper to express his discontent and brand the proposals as "wholly inadequate".
He has also called for an "immediate suspension" to rail operator Northern's process, otherwise he will "have no other option" but to consider legal action.
In the letter to Mark Harper, Mr Burnham says that passengers and staff in Greater Manchester have been "taken aback by the scale of the proposed changes", and that it feels as though they are being "railroaded through" without proper consultation on the impact they would have on passengers – particularly disabled people and older people.
The Mayor argues that the proposals would "further damage the confidence of passengers in our railways at precisely the time when we are all seeking to attract more people to use public transport and rebuild vital revenue."
He is calling on Northern to suspend the public consultation with immediate effect until they "publish an Equalities Impact Assessment (EQIA) to help inform consultation responses", and has argued that current plans cannot "adequately be assessed without one".
Read more:
On top of that, he also said 21 days is a "clearly insufficient" amount of time for people to judge "such a far-reaching set of proposals".
Featured Image – Flickr