Sport
Jill Scott and Gary Neville team up in brilliant ad campaign to expose gender bias in sport
Simply brilliant. Love it when bigots just show themselves up.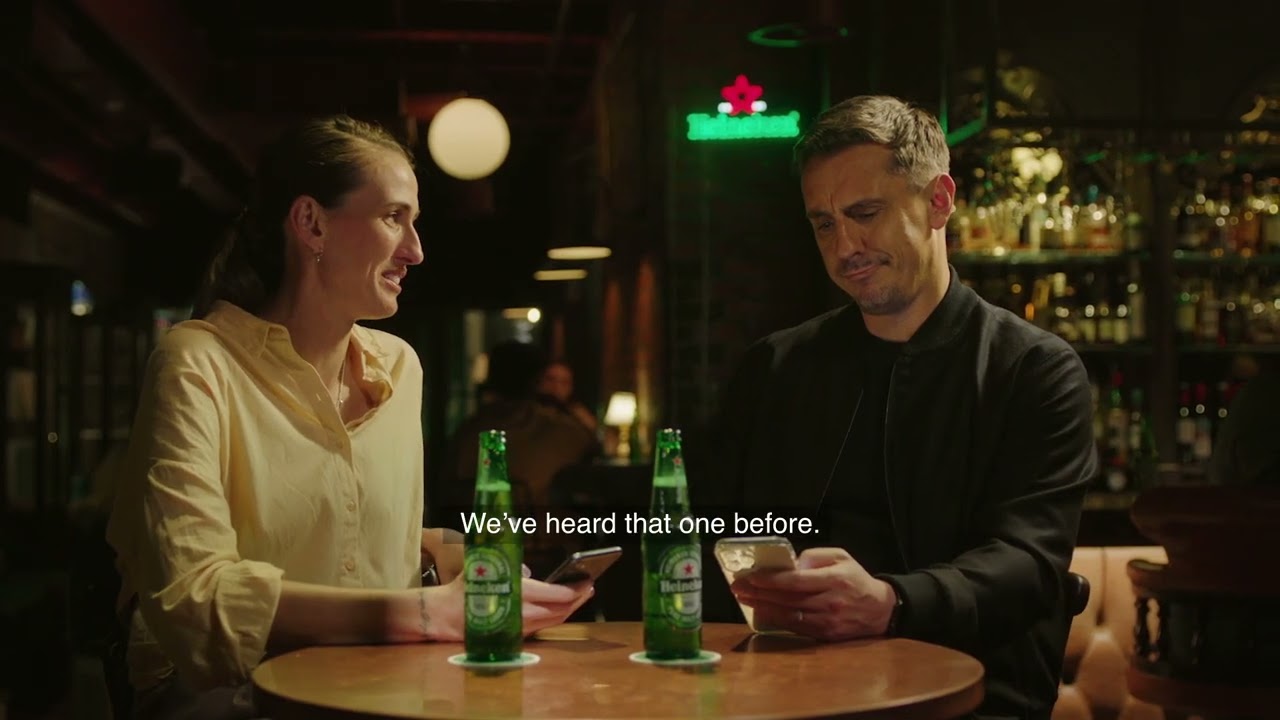 Ex-pros turned pundits Jill Scott and Gary Neville have teamed up with Heineken to highlight sexism and gender bias when it comes to punditry, football and sport in general in a brilliant new advertising initiative.
The Dutch beer brand enlisted the help of the former Manchester United and Manchester City stars to highlight the prevailing and still disappointingly casual culture of sexism and the archaic belief that 'football is man's game', coming up with an ingenious idea to expose those who maintain that prejudice.
Focusing on women's football and how female players as well as pundits are still treated online, in particular, Heineken simply asked the United legend to swap phones with the recently retired Lioness and City midfielder, with Gary Neville posing as Jill Scott on social media and vice versa.
As you can expect, the results were both illuminating and predictably damning in the case of those still posting outdated, sexist and just plain ignorant views.
Secrets out! Last season, @Heineken asked me to swap socials with @GNev2 to show gender bias on social media. It was fun for me but I think less so for Gary 😂. This season, let's give sexism the red card, and let's keep football opinions about football!⚽ #fresherfootball pic.twitter.com/vvKTU0Of5W

— Jill Scott MBE (@JillScottJS8) September 14, 2023
Entitled the 'Social Swap', the clever new ad is part of an important initiative by the brand to crack down on gender bias in football and sport, in general, expanding on their 'Fresher Football' campaign established in May last year.
Having taken control of each others' accounts for a select few Champions League games last season — Heineken being UEFA's official alcohol partner — the two live-tweeted the games as many pundits regularly do and then simply sat back to watch the usual keyboard-warrior chaos unfold.
Pulling out all the entry-level sexism stops you could imagine, 'Jill Scott's' (Gary Neville's) tweets received all the usual 'yer da' responses: "Get back in the kitchen babe", "You should probably concentrate on the girls' league", "Seems like your brain's gone missing [nice spelling]. Best leave the football to the boys the luv." and so on.
In contrast, when people were replying to tweets from what they thought was Neville's account, Scott's match analysis received responses like, "The most objective opinion I've seen from you".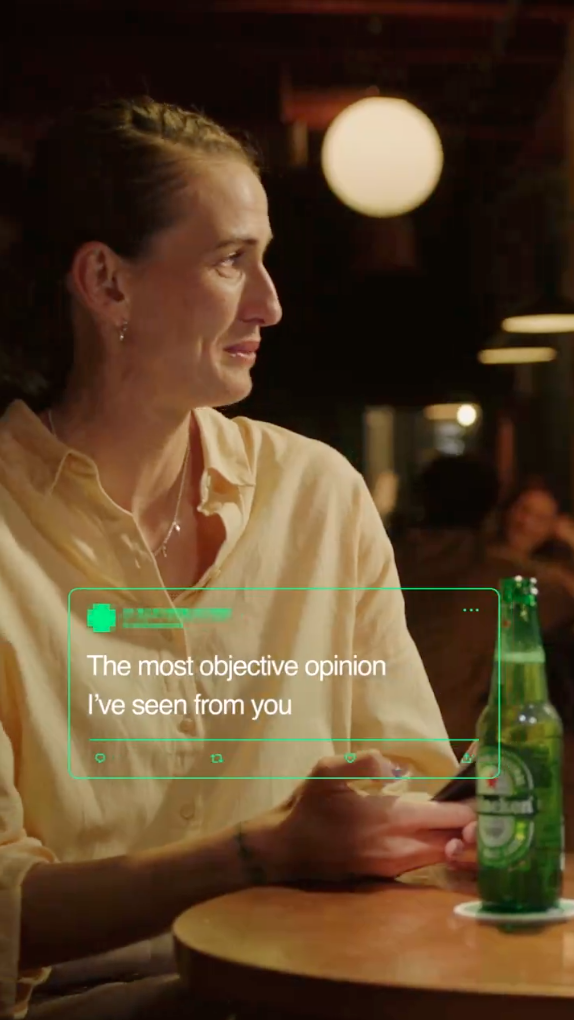 Read more:
Probably the best part about all of this is that we don't even know exactly which tweets or just how many were actually posted by Neville/Scott during these games or by their punditry imposter.
And that's exactly the point. So good.
With the Lionesses still reigning European champions and having gone so close at the World Cup, not to mention the WSL becoming more and more popular by the day, you'd like to think that these antiquated corners of the internet would have gone quiet by now, but plenty of people still have a lot to learn.
In fact, this advert wasn't even the first time such commonplace sexism in football and on social media, specifically, was exposed in such a satisfying manner this year. We're sure plenty of you will have seen this incredible advert from a few months ago and, if you haven't, you're welcome:
No spoilers, but this is the cleverest football advert I've ever seen. pic.twitter.com/9dNmSc5yQM

— Daniel Storey (@danielstorey85) July 15, 2023
For all the latest news, events and goings on in Greater Manchester, subscribe to The Manc newsletter HERE.
Featured Image — Heineken