News
Jon Bon Jovi reacts to criticism of son's engagement to Millie Bobby Brown
"I don't know if age really matters."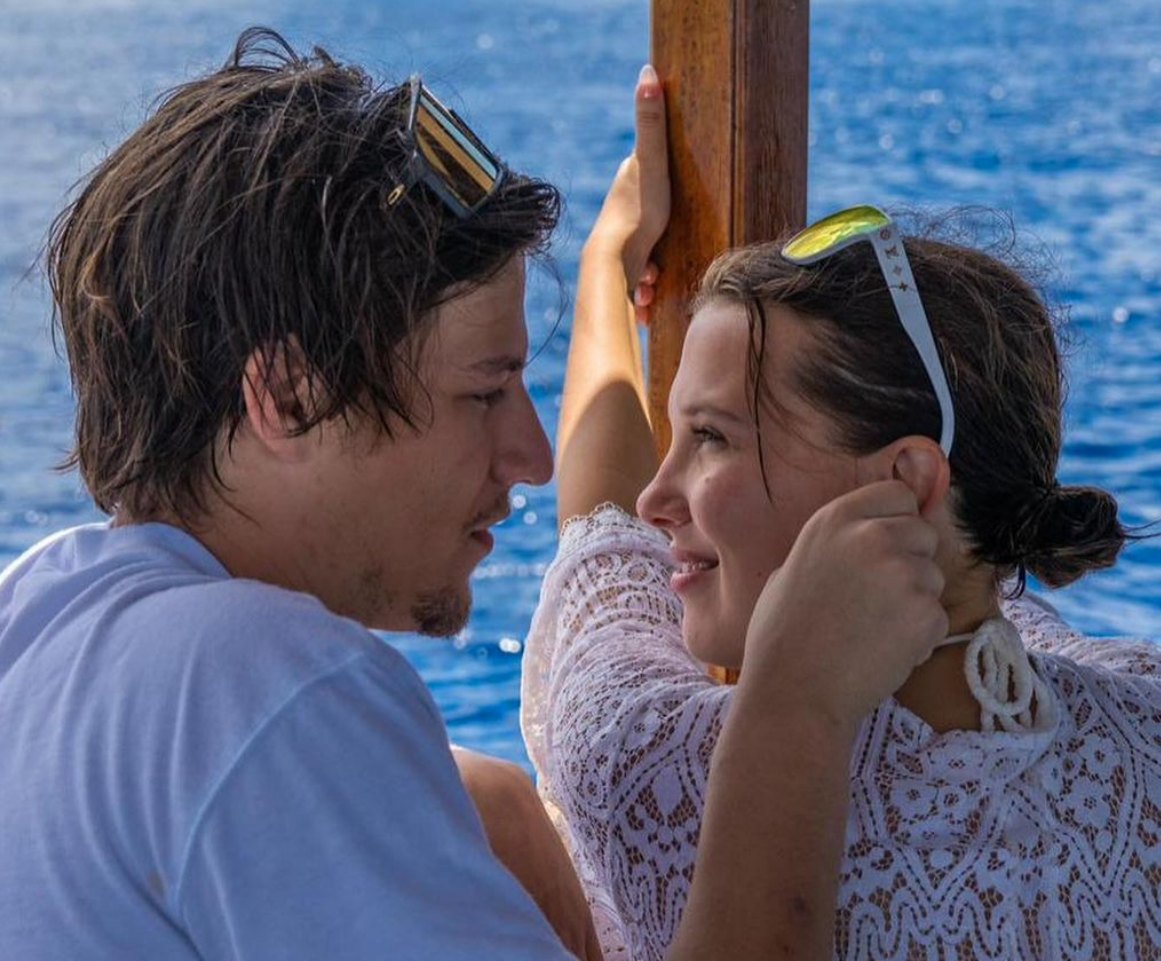 Jon Bon Jovi has finally spoken out publicly after his son and Stranger Things star Millie Bobby Brown announced their engagement.
It's fair to say the showbiz world blew up a bit when the British actress, who is best-known for her starring role as Eleven on Netflix's hit show Stranger Things, hopped on social media to casually announce one Tuesday morning that wedding bells were ringing.
The 19-year-old confirmed that her boyfriend, 20-year-old Jake Bongiovi, had popped the question and the two were now engaged.
The young star took to Instagram to share a beaming black and white photo showing off a huge ring on her left hand and her now-fiancé embracing her – with the confirming caption: "I've loved you three summers now, honey, I want 'em all."
Jake also proclaimed it was "forever" for the pair in a series of engagement announcement pictures he shared on his Instagram.
The couple are believed to have been in a relationship for three years, and struck up their romance after connecting on Instagram.
Of course, given the fact that many would consider the relationship to be in the relatively early stages, and the fact that Millie Bobby Brown is a child star who first rose to stardom after appearing on our screens at the age of 11, the engagement was slammed by fans.
Their young age, though, was what appeared to draw the most public criticism.
But aside from the age of the pair, the other major talking point was that many were shocked to learn that Jake Bongiovi is, in fact, the son of rockstar Jon Bon Jovi – which left many questioning what the legendary Bon Jovi frontman thought of the engagement, and if he would ever publicly address the situation at any point.
Now, Jon has spoken out to have his say on everything during an interview with SiriusXM's Andy Cohen Live yesterday.
When host Andy Cohen asked the 61-year-old rocker if he was worried about Jake and Millie getting engaged at such a young age, Jon responded that he "doesn't know if age matters".
He explained: "If you find the right partner and you grow together, I think that would be my advice really, growing together is wise. I think that all of my kids have found the people that they think they can grow together with, and we like them all."
The rockstar also added that Millie is "wonderful".
"Her whole family are great, and Jake is very, very happy," Jon concluded.
Read more:
Jon Bon Jovi's decision not to buy into the public concern of his son's engagement will likely make sense to fans who know the musician himself found love at a young age and married his high school sweetheart, Dorothea.
Jon and Dorothea have four children together, with Jake being the second youngest.
Featured Image – Jake Bongiovi (via Instagram)