TV & Showbiz
Twitter slams Leonardo DiCaprio, 48, for huge age gap with new model girlfriend, 19
Leo's rumoured new love interest has now spoken out.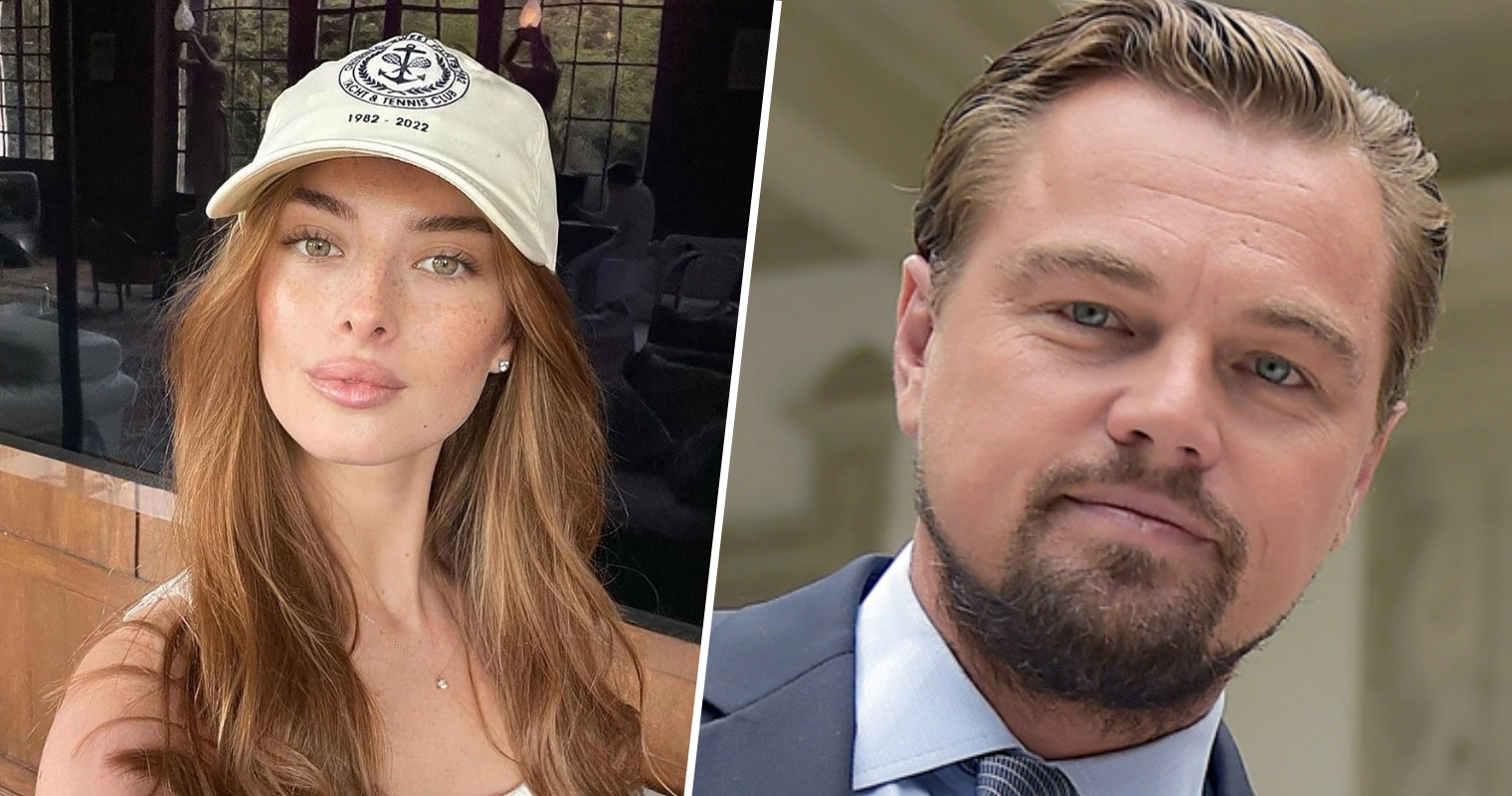 Leonardo DiCaprio has reportedly struck up a new romance with model Eden Polani – but people can't quite get over their age gap.
The Oscar-winning actor and environmentalist is 48, while Israeli model Eden is 19 years old.
She has now appeared to confirm their new relationship on Instagram, saying 'we all have the right to fall in love'.
Leo's dating history has been well-publicised, with the ages of his former love interests a hot topic of discussion for years.
His penchant for only dating women aged 25 or younger has become a meme, with one widely-circulated graph showing that his girlfriends stay the same age even as he grows older.
The oldest woman Leo has ever been romantically linked to was Gigi Hadid – who was 27 at the time – but it's understood they never actually dated.
His previous romances have included Blake Lively, Erin Heatherton, Kelly Rohrbach, and various other actors and models.
Leo broke up with long-term girlfriend Camila Morrone just months after her 25th birthday. The same thing happened with his model ex, Bar Refaeli. Which could be a coincidence, but a pattern is definitely beginning to emerge.
Leo's latest rumoured girlfriend, the Israeli model Eden Polani, has pushed the age gap to a new extreme – she is just 19 years old.
Pictures of the pair at a party together sparked the new rumour (which she has now addressed), and Twitter has reacted in a big way.
Several people have pointed out that the young beauty wasn't even born yet when Leo had his big break on Titanic, which came out in 1998 (she was born in 2003).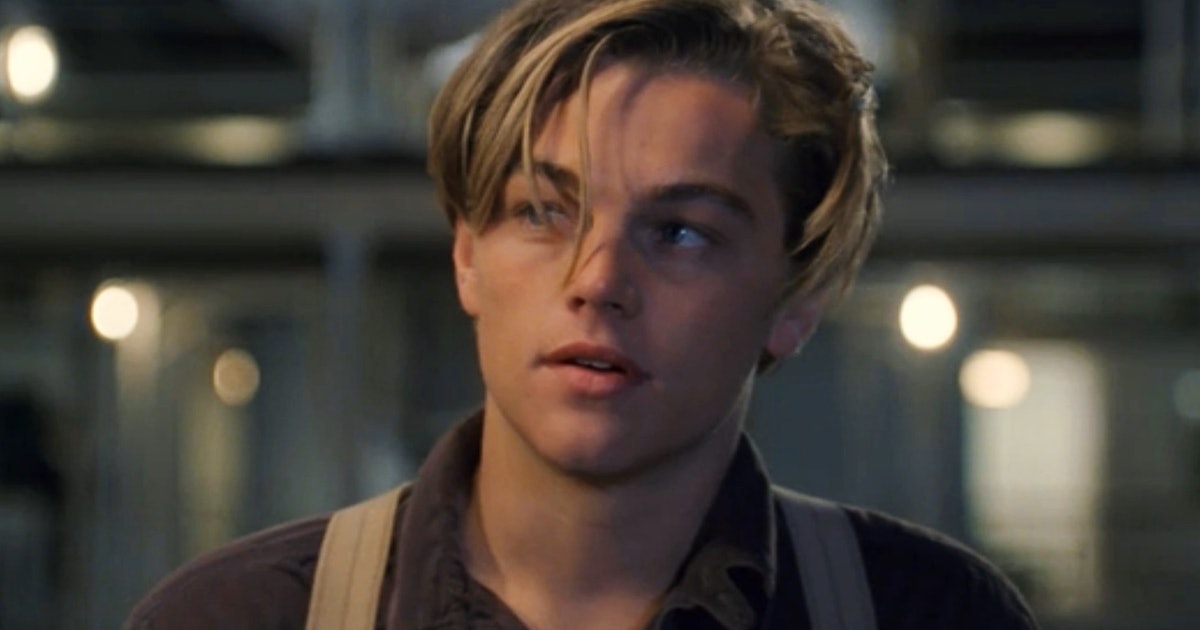 Read more
Others have questioned whether this latest rumoured romance is verging on 'predatory'.
One person said: "Leonardo DiCaprio is nearly 50 and dating teenage girls. I'm sorry, but a 50 year old man that dates teenagers is a predator. Being a celebrity doesn't exempt him from being a creep."
Another said: "Stop making jokes about Leonardo DiCaprio being a almost 50 dating literal teenagers and start calling him what he is – a predator."
Those jokes include tweets like this: "Leonardo DiCaprio's girlfriend is so young her high school experience was interrupted by COVID 19."
Another was the below:
Several others have pointed out that the age gap between Leonardo DiCaprio and Eden Polani is the same as Pedro Pascal and Bella Ramsey, who are starring alongside one another in The Last Of Us.
It's also the same as the difference between Millie Bobby Brown (Eleven) and David Harbour (Jim Hopper) in Stranger Things – who literally play adopted father and daughter.
Addressing the rumours that are swirling, Eden posted on her own Instagram stories overnight.
She shared a photo of herself clutching an enormous bunch of pink roses, taken on a balcony in Paris.
She wrote: "I am not obliged to air my private life. We all have the right to fall in love. Exercise the right of love – Polani."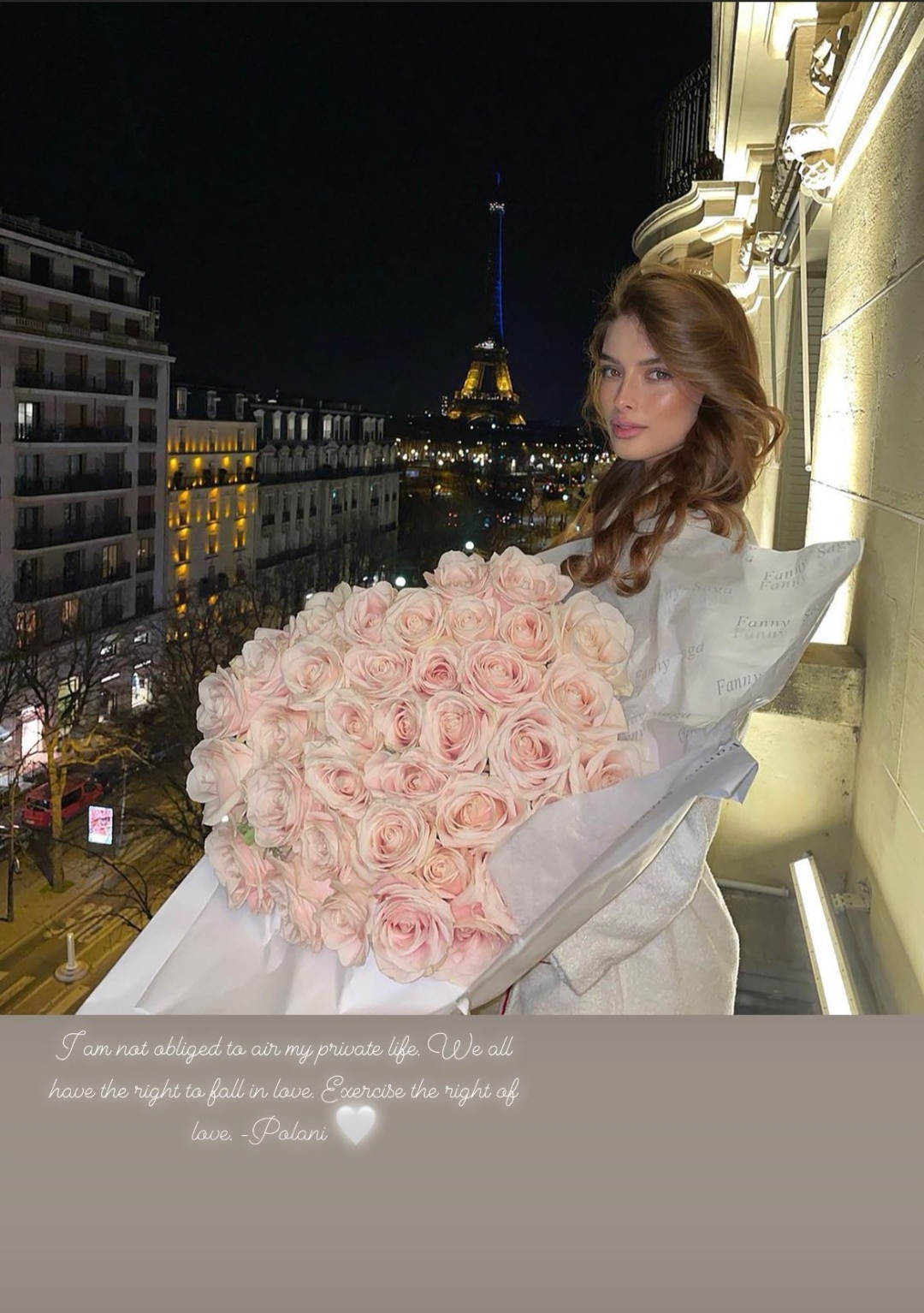 Featured image: Instagram @edenpolaniii / Wikimedia Commons