News
Lee Rigby's son is raising tens of thousands for charity in honour of his dad
He's already blown way past his target.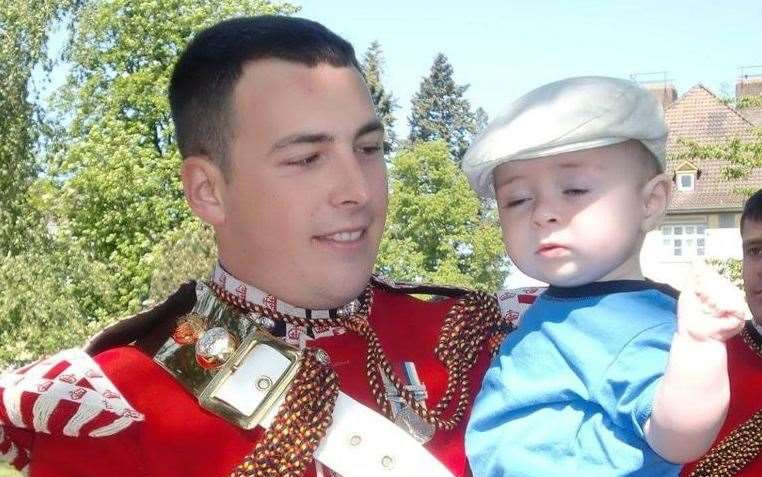 Jack Rigby, the son of soldier Lee Rigby, is raising an absolutely huge amount of money for charity in memory of his father.
Rigby, a former Royal Fusilier who served in Afghanistan for three years, was tragically murdered by extremists Michael Adebolajo and Michael Adebowale outside the Woolwich Barracks in May 2013 and now, over a decade after his death, his son is hoping to raise as much as possible in his honour.
His dad was 25 when he was killed and Jack himself was only two-years-old at the time. Now 13, the inspiring young man set out on his fundraising journey earlier this year, completing a marathon on behalf of Scotty's Little Soldiers back in May, a military bereavement charity.
Setting himself the goal of reaching the 'Scotty's March' £10k target — i.e. hoping to raise a £1,000 for each year since his passing — Jack and his family have been blown after the fundraiser has already amassed over £55k in donations.
With the goalposts now being moved to £60,000 after Jack and his mum Rebecca's efforts have led to nearly £55k in contributions to the specialised bereavement organisation to support grieving military children and young people up to the age of 25.
Writing in his post when the fundraiser was first set up, Jack said, "This year marked the 10-year anniversary, it's never easy but this year felt even harder for some reason. To help me through this year I have been concentrating on raising funds and awareness for Scotty's Little Soldiers…
"This [has] really helped me to concentrate on something positive at a very difficult time while helping this amazing charity", an intitiave he has been a part ever since he was a young child, adding that he named his dog Scotty in tribute to their important work for military families across the UK.
It was only earlier this year that the teenager spoke out about his father for the first time having already smashed his fundraising target before he had even run his marathon.
Read more:
Speaking in an exclusive with the Mirror, who have decided to double his total donations to £100,000 as part of a Pride of Britain GoFundMe campaign, Jack says that the "It helps to know [he's] not the only one in [his] situation and that there's people [he] can reach out and talk to".
As for mum, she said: "Jack was so excited to see the amount grow and seeing how much each donation made him smile meant the world to me. He and I read all the messages of support and were thankful for them all. We honestly couldn't believe how kind and generous people were being."
You can donate to the fundraiser HERE.
For all the latest news, events and goings on in Greater Manchester, subscribe to The Manc newsletter HERE.
Featured Image — Gov.uk/Jack Rigby (via Scotty's Little Soldiers)