A Manchester man who first started baking during lockdown to help raise funds for the NHS has opened his first cafe.
Called Loaf, in a nod to the sweet and biscuit-loaded NHS loaf cakes for which founder Aiden Ryan first became known, the new cafe opens its doors at Affinity Place in Salford this weekend.
As the name suggests, it will be serving up Aiden's famous loaf cakes, alongside loafnuts, pastries and freshly brewed cups of coffee.
Those heading down can find Loaf favourites topped with Jammie Dodgers, Biscoff, Bourbon Biscuits and Custard Creams, alongside a special Pink Panther cake that is – you guessed it – very, very pink.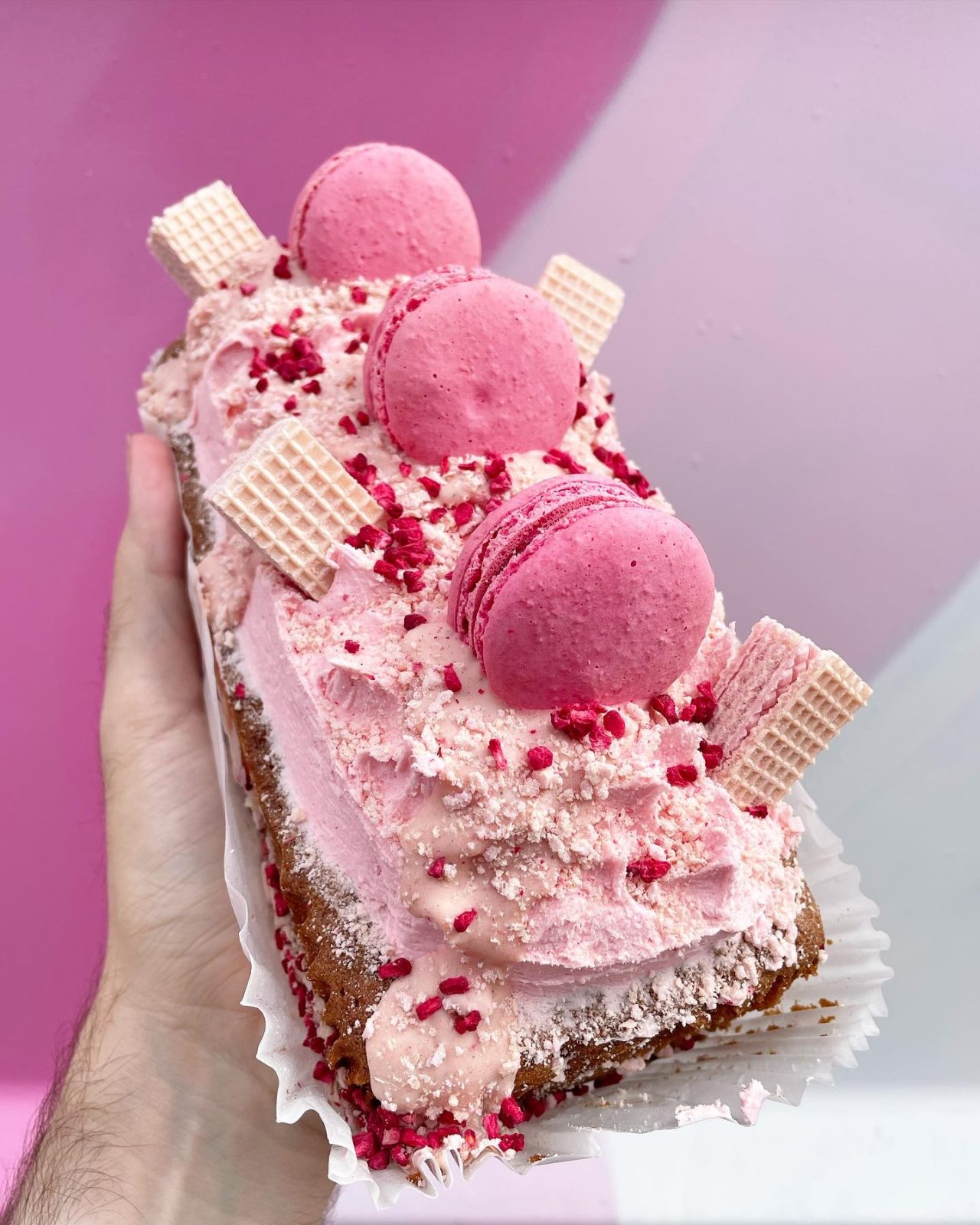 Alongside this classic collection of nostalgic cakes, you'll also find the Loaf Au Choc, croissant loaves and brioche loave fresh on the counter every day, all served by the slice.
Elsewhere, there'll be artisanal sandwiches and bagels provided by Sndwch Mcr, salads and smoothies from Bondi Bowls, and naturally made soft drinks from Steep Soda Co.
It's been quite a journey for owner Aiden Ryan, who first started baking in 2020 to raise money for the NHS to tackle PPE shortages and a lack of staff food on-site after being furloughed from his fashion retail job.
Within a month, he'd raised £1,000 selling just 120 sweetie and chocolate-loaded loaf cakes and carried on baking until restrictions were lifted – at which point he was ready to hang up his apron strings and return to his day job as a manager at Belstaff.
Life, however, had other plans – with Ezra and Gil getting in touch to ask if he might consider baking cakes for their cafes after seeing them on Instagram.
Read more: The tiny bagel shop in a brewery taproom on Piccadilly trading estate
In the past year and then some, he's not just supplied Ezra but also Feel Good Club, Hampton and Vouis, Propeller Coffee, Makers Quarter and many more – with his loaded loaf cakes going down a storm.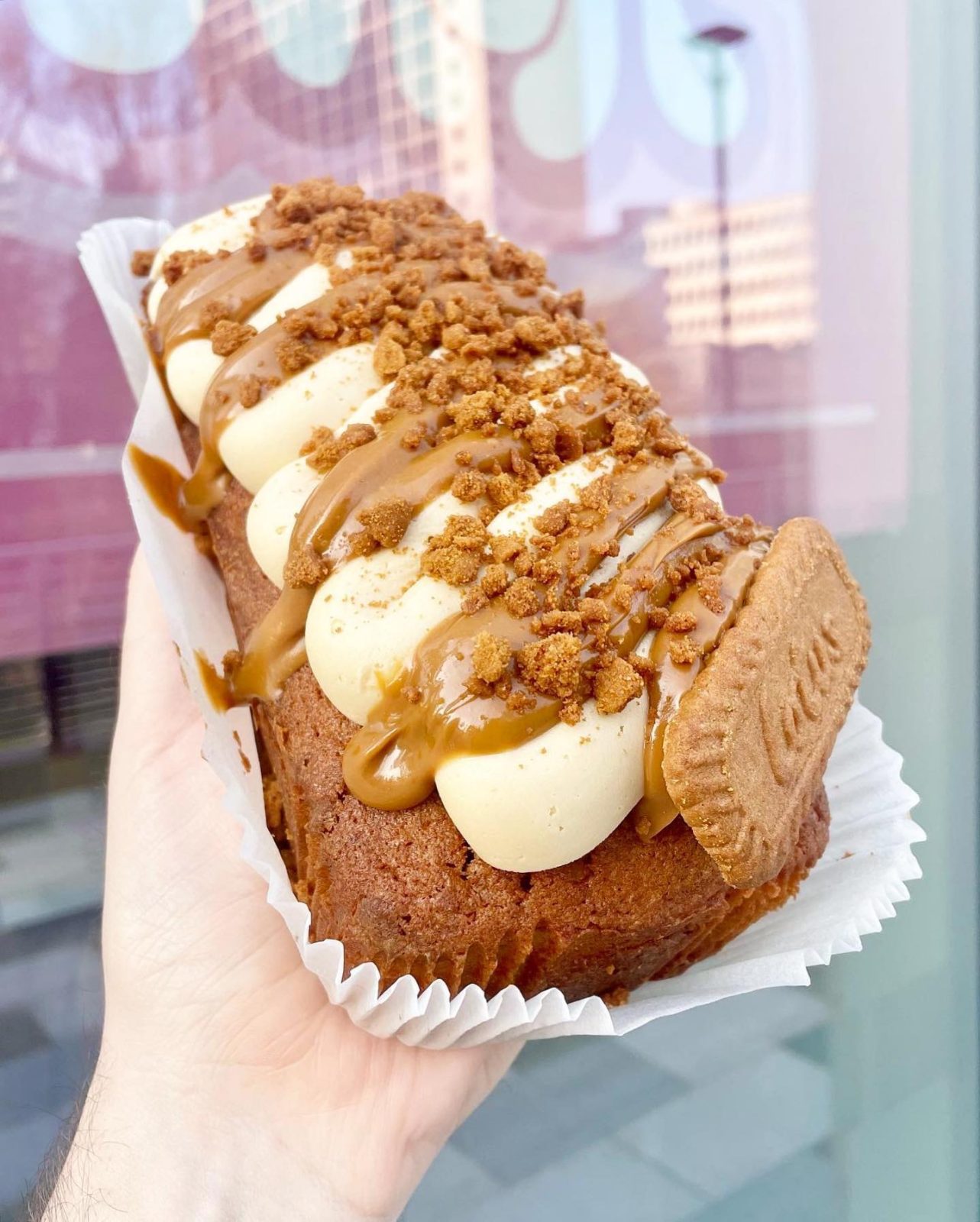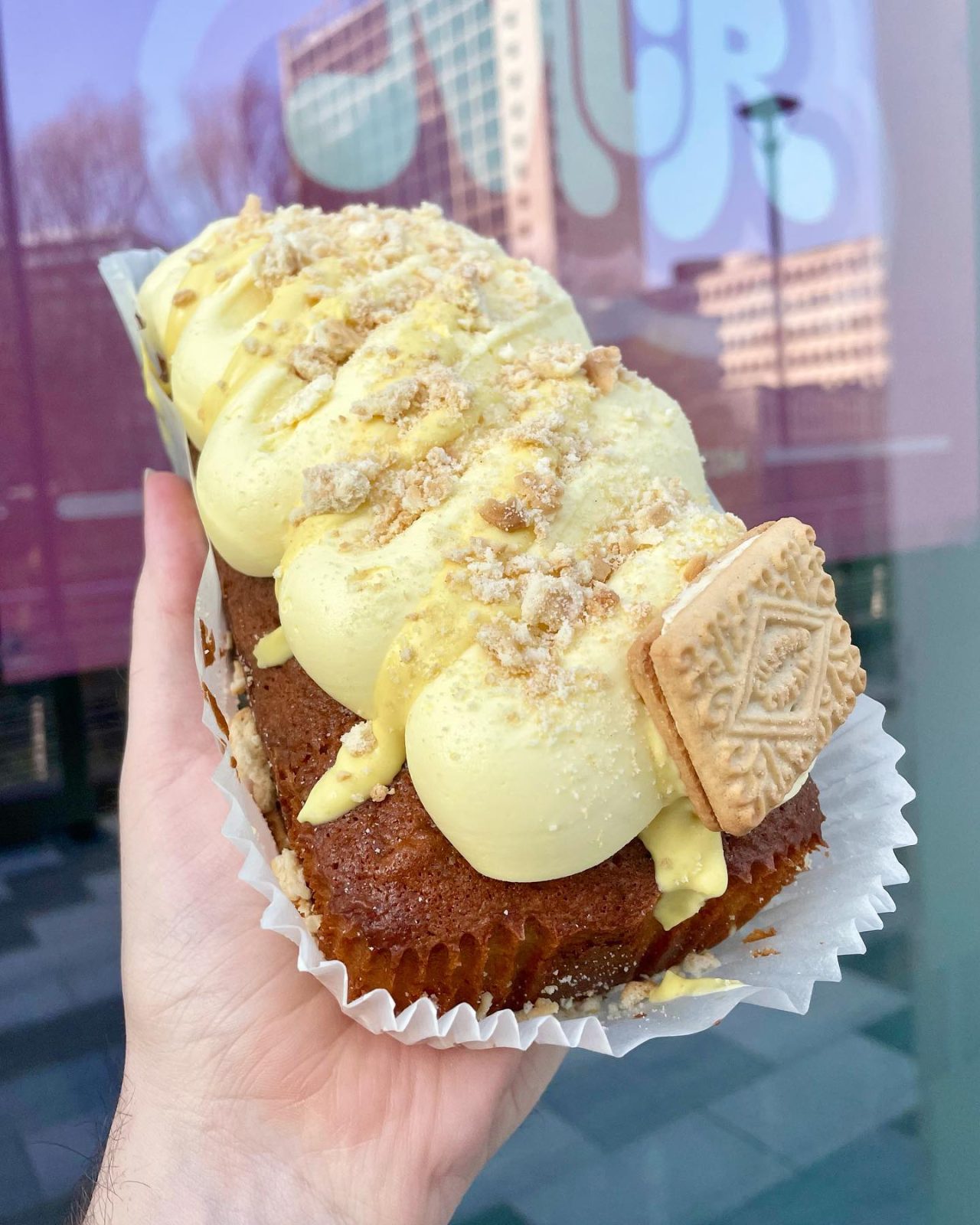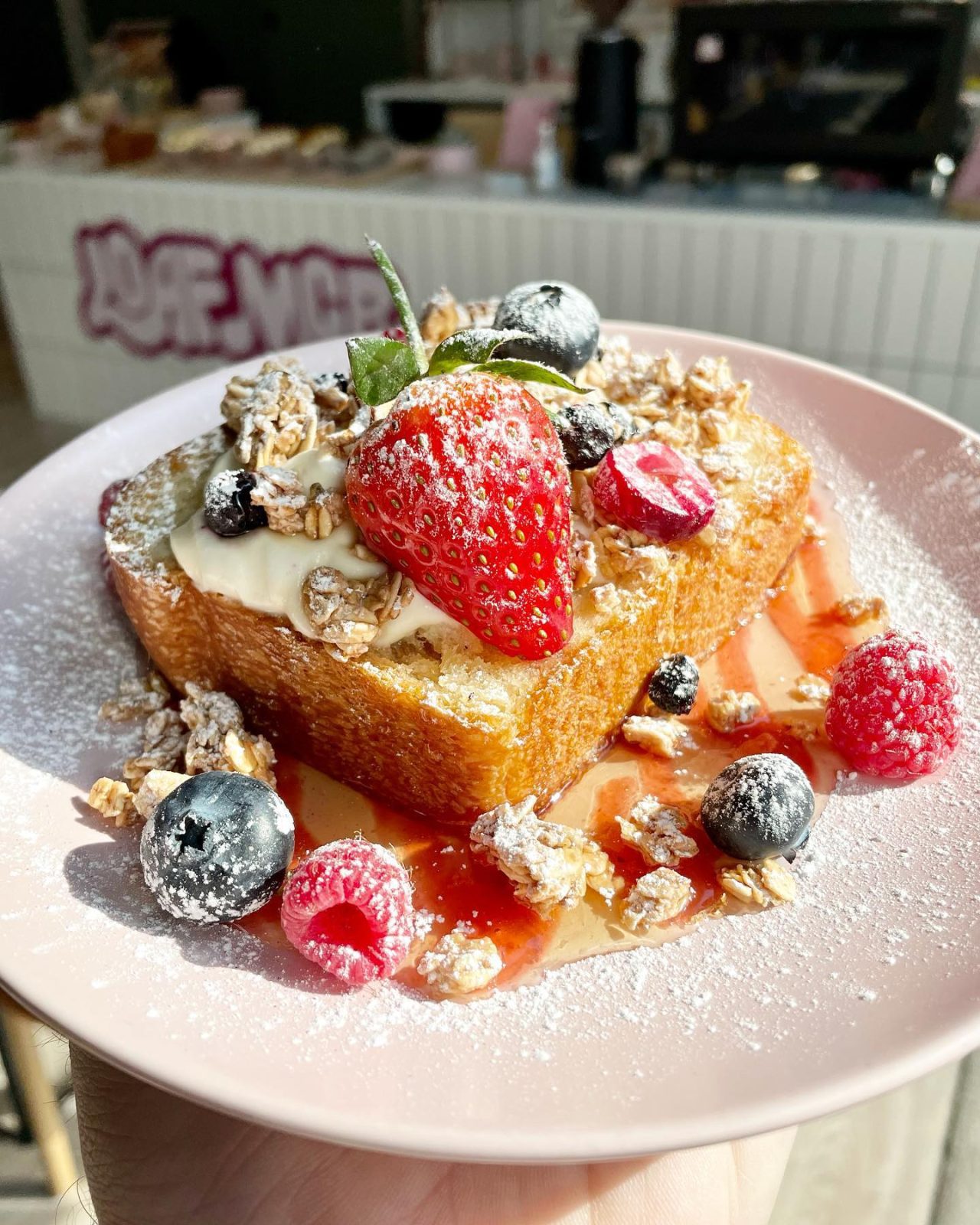 In less than two years, Loaf Mcr has supplied Selfridges, Harvey Nichols, Pretty Little Thing, and has now opened their first site in Affinity Living Riverview, Salford.
Now, Aiden's opened his own cafe for fans to get stuck into the cakes, which come covered in all manner of sweet treats including Lotus Biscoff, Jammy Dodgers, Kinder Buenos, figs, creme eggs and Bourbon biscuits.
He is also working towards opening a store on Oxford Road this summer.
Read more: Bundobust launches limited edition specials menu with Liverpool favourite Maray
Speaking on the new opening, owner Aiden Ryan said: "Loaf Manchester began in May 2020 through community and the support we've had from both customers and local business has been absolutely incredible!
"We are so proud of where the brand is now and the connections we've made. This weekend is not just the launch of our first site, it's the celebration of our partnership with Affinity Living, a community-driven place to live, as well as the creatives and small businesses that have helped elevate Loaf to where it is now."
Feature image – Loaf Manchester