News
Manchester Airport named worst in the UK in new Which? survey
Which? gathered feedback from thousands of people about their experiences of flying from UK airports over the last 12 months.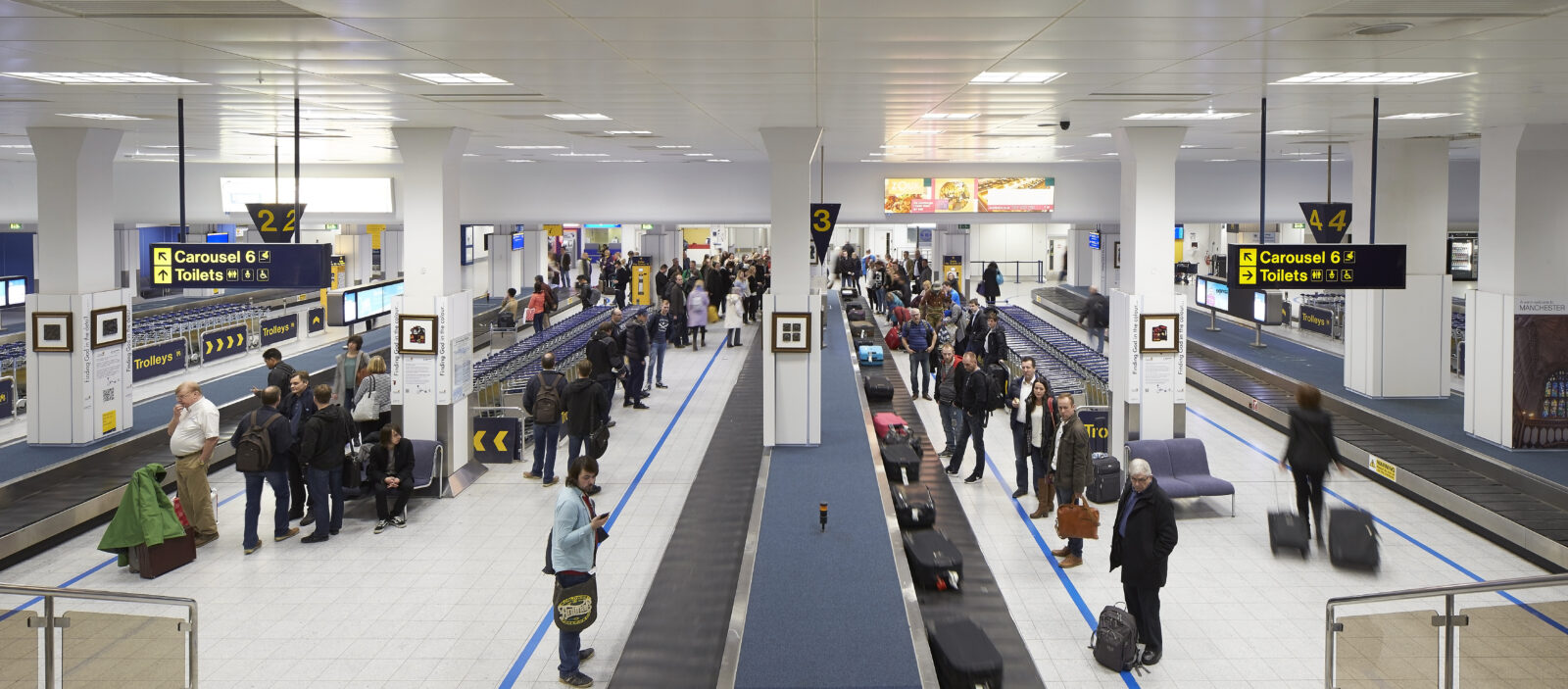 Manchester Airport has officially been declared the worst airport in the UK, according to a new survey by Which?… again.
On what is a week of complete travel chaos nationwide, as thousands of passengers find themselves stranded due to air traffic control faults, and for what is the second year running, an annual ranking by consumer choice group Which? has proved to be pretty grim reading for holidaymakers in Greater Manchester.
That's because several terminals at the UK's third largest airport have found themselves at the bottom of the list in Which?'s latest findings.
Manchester Airport have slammed the survey, saying it's 'deeply flawed and misleading' as well as 'out of date', pointing out that the pool of people surveyed equates to only around 0.002% of the airport's annual passenger numbers.
For its annual survey, Which? spoke to nearly 4,000 passengers to gather feedback about their experiences of flying from UK airports over the last 12 months, and asked them to score the airports across 11 categories.
Some of these categories including seating, staff, toilets, and of course, the queues we all dread at check in, bag drop, passport control, and security.
And just like in 2022, it was Manchester Airport Terminal 3 that ranked right at the bottom, receiving the lowest customer satisfaction score of 38%.
Manchester Terminal 1 ranked one place above that with a score of 44%, while Manchester Terminal 2 took the 20th spot on the list with a score of 50%, and only saw Luton Airport and Belfast International Airport sandwiched in between it.
As well as Manchester Airport ranking at the bottom for overall customer satisfaction, Which? also found that it was among the worst performing in the survey for security queues too.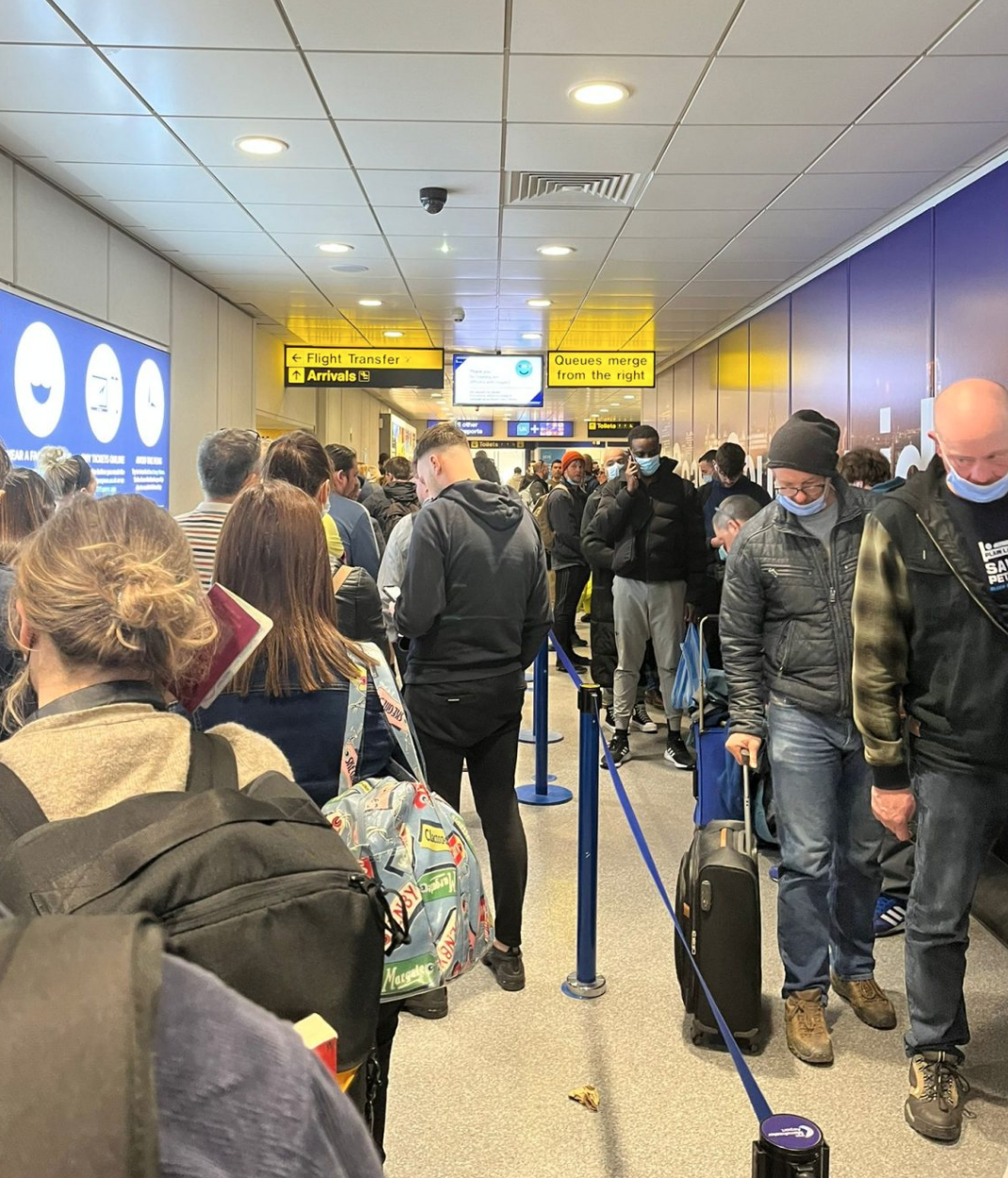 An average waiting time of 28 minutes was reported at Manchester Terminal 3.
According to Which?, one passenger who gave their feedback for the survey complained of "huge queues" at Manchester Terminal 3 check-in points, and even went on to call the whole situation of flying from the Airport a "joke".
Similar to the overall feedback from last year, others who've flown from Manchester over the last 12 months have also dubbed the Airport experience as "crowded, noisy, and generally stressful".
In reaction to retaining its place on Which?'s annual survey as the UK's worst airport, a spokesperson for Manchester Airport has hit back.
The spokesperson dismissed the survey's findings as "out of date" and "based on a tiny and unrepresentative sample of the 25 million passengers who travel through Manchester airport every year".
The Airport claimed it received a 94% rating from its own survey of 840 passengers in July and August.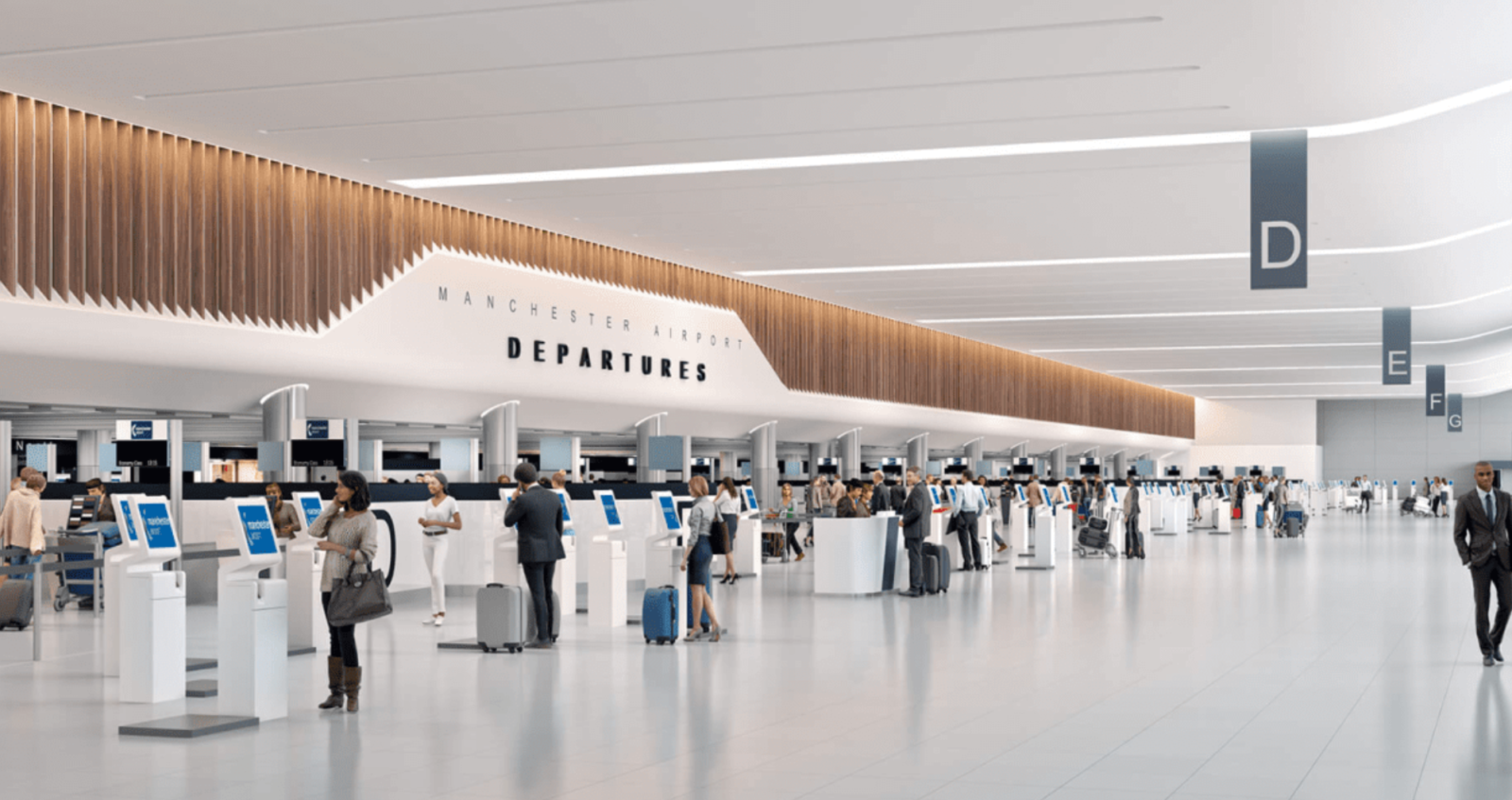 Their statement said: "Manchester Airport is proud to give the people of the North easy and affordable access to a wide range of global destinations. We are committed to providing a great experience to all passengers, and feedback this summer has been really positive, building on the strong Christmas and Easter getaways we delivered.
"Our customer service is driven by investment in our people – we have recruited more than 3,000 colleagues since April 2022 and established a new 100-strong resilience team, trained in a variety of roles so they can respond at short-notice to ensure passengers get a good level of service. It is also driven by investment in our facilities, especially the £1.3bn transformation of Terminal 2, through which more than 80% of our passengers will fly by 2025.
"We take all customer feedback seriously, but the Which? survey creates a deeply flawed and misleading picture of the service we are providing to our customers this summer.
"The survey is out of date – covering June 2022-June 2023 and not including the majority of this summer season – and is also based on a tiny and unrepresentative sample of the 25 million passengers who travel through Manchester Airport each year.
"Year-by-year the Which? survey becomes less and less relevant as response rates continue to dwindle, with half as many people surveyed this year as were 12 months ago. There were only 567 responses relating to Manchester Airport – 0.002% of our annual passenger numbers.
Read more:
"As part of our commitment to delivering great customer service, we continually survey passengers. In July and August this year, 93% of those passengers rated their overall satisfaction with the service they received as good, very good or excellent.
"Since April this year, we have welcomed more than 10.4m people through Manchester Airport, who have travelled to more than 180 destinations with nearly 50 different airlines – and 95.6% of them have got through security in under 15 minutes. Almost three quarters got through security in under five minutes and 99.8% in under 30 minutes."
To make matters worse for Manchester Airport and Greater Manchester passengers overall, it was actually another local neighbouring North West airport that's come out on top, as Liverpool John Lennon Airport has been named the best in the UK – with a customer score of 82%, which is based on a combination of overall satisfaction and likeliness to recommend.
Southampton (77%), Bournemouth (75%), East Midlands, and Newcastle (both scoring 72%) rounded out the rest of the top five best airports.
The UK's Best and Worst Airports 2023
Liverpool John Lennon – 82% overall customer score
London City – 78%
Southampton – 77%
Bournemouth – 75%
East Midlands – 72%
Newcastle – 72%
Glasgow International – 62%
Leeds Bradford – 58%
London Gatwick North – 57%
London Heathrow – Terminal 4 – 57%
London Heathrow – Terminal 5 – 57%
Bristol – 56%
Aberdeen – 55%
Edinburgh – 55%
London Gatwick South – 54%
London Heathrow – Terminal 2 – 54%
London Heathrow – Terminal 3 – 54%
Birmingham – 53%
London Stansted – 51%
Manchester Terminal 2 – 50%
Belfast International – 49%
Luton – 49%
Manchester Terminal 1 – 44%
Manchester Terminal 3 – 38%
Featured Image – Manchester Airport Group